Carnival Dream is the lead ship of the Dream-class of cruise ships. Like all but one of her sisters, she is operated by Carnival Cruise Line. Built by Fincantieri at its Monfalcone shipyard in Friuli-Venezia Giulia, northern Italy, she was floated out on October 24, 2008, and christened by Marcia Gay Harden.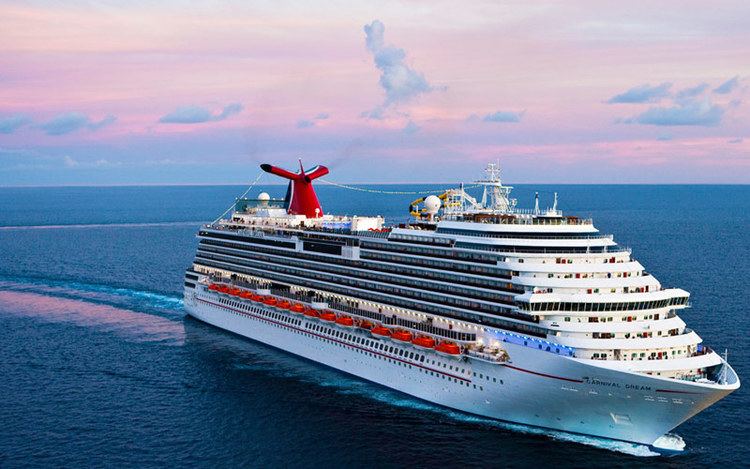 At 128,000 GT, Carnival Dream was the largest ship yet built for Carnival Cruise Line. She has two sister ships, the Carnival Magic, who entered service in May 2011, and the Carnival Breeze, who entered service in June 2012.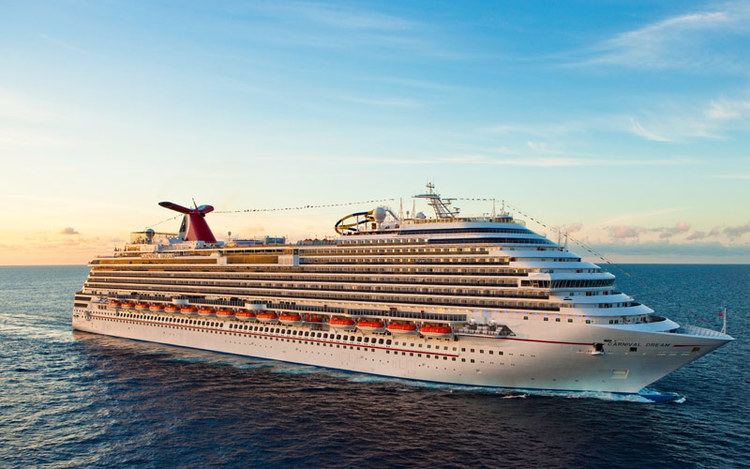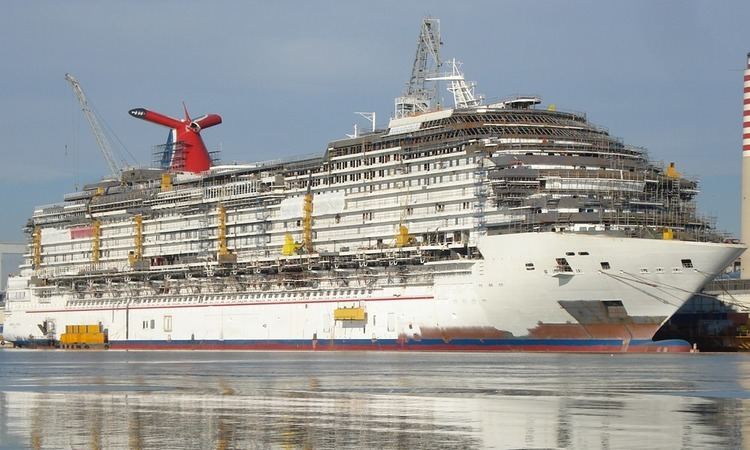 Carnival Dream and her sisters Carnival Magic and Carnival Breeze were expected to have the widest variety of activity, dining, and entertainment options of the entire fleet, and were the largest ships ever built in Italy, by Fincantieri at the time.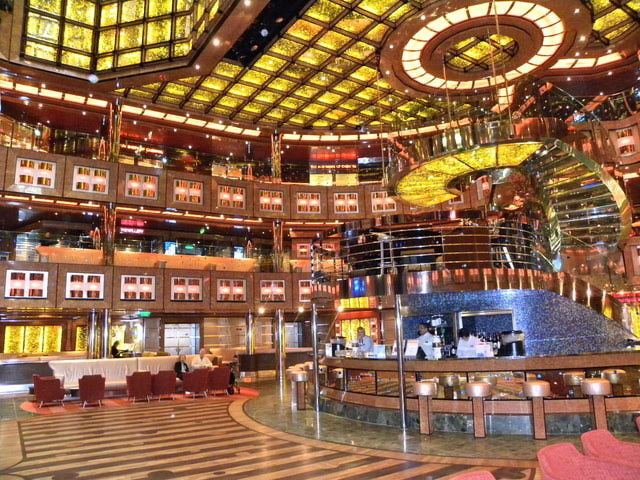 Carnival Dream features an array of cabins, from interior staterooms to suites, and introduced newer forms of cabins for Carnival Cruise Line. One new type of cabin is a deluxe ocean view stateroom. The deluxe ocean view stateroom has two separate washroom facilities. Another new cabin for the cruise line is cove balcony stateroom. The cove balcony stateroom has a partially enclosed veranda. The ship features special spa staterooms that are currently available on Carnival Splendor and Carnival Breeze. Carnival Dream also offers couples massages.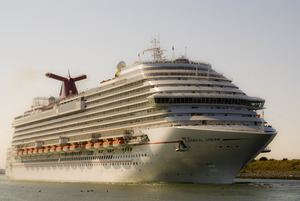 Carnival Dream is the first Carnival Cruise Line ship to feature a water park with multiple slides as a newbuild. The ship uses a larger variation of the water park that was recently added to the Fantasy-class ships. The ship features an 18-hole miniature golf course. The ship also features a wide outdoor promenade deck that includes an outdoor cafe and a whirlpool jacuzzi in four places along the outside edge of the deck.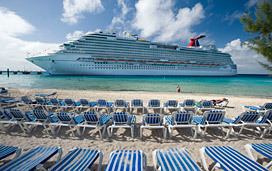 When first launched, the Carnival Dream was the largest cruise ship operated by Carnival Cruise Line, though she was surpassed by Carnival Magic and by Carnival Breeze, which were put into service in 2011 and 2012, respectively. The ship is not the largest in the world; she is surpassed by Royal Caribbean International's Oasis and Freedom classes, as well as Cunard Line's RMS Queen Mary 2 and Norwegian Cruise Line's Norwegian Epic. By comparison, Carnival Dream is roughly equal to Royal Caribbean International's Voyager class. However, Carnival Dream is 17 ft (5.2 m) shorter.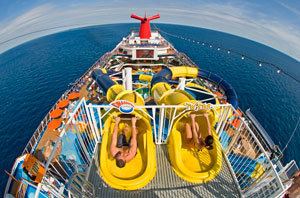 Carnival Dream is an all new class of ships for Carnival Cruise Lines. She features facilities similarly designed and used on the previous generations of Carnival ships while presenting a few new features. Significant alterations have been made to the public access areas of the ship like deck 5, which has an exterior promenade that runs the entire perimeter of the ship.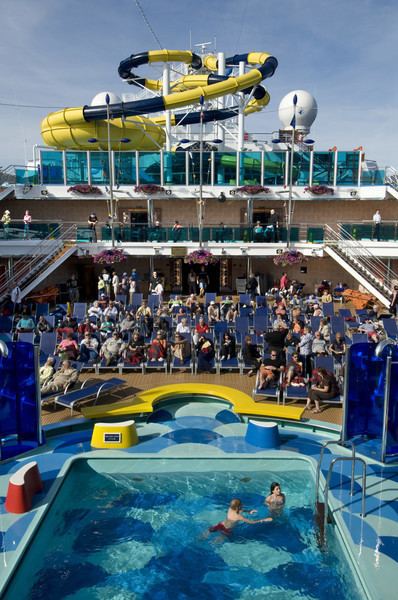 Carnival Dream is currently based in New Orleans and replaced Carnival Sunshine on April 14, 2014. She currently offers week long cruises to the western and eastern Caribbean. She was originally based in Port Canaveral.
In July 2011, Carnival Dream had issues with her azimuth thruster, forcing a change in her travel schedule.
On 14 March 2013 Carnival Dream experienced a back-up generator malfunction while performing regular pre-embarkation testing. No power outages occurred but Carnival Cruise Line decided to stay docked in port at Philipsburg, Sint Maarten. The ship was scheduled to leave port around 5 p.m. ET the day before. The U.S. Coast Guard said they were notified by Carnival Cruise Lines that Carnival Dream was experiencing problems with her generator. Carnival was paying to fly passengers back to Port Canaveral, via Orlando International Airport, or their home cities and canceled Dream's 16 March departure. The ship set sail on its first cruise after the mechanical problems on 23 March.
Michael Moses Ward, also known as Birdie Africa, the only child survivor of the 1985 MOVE bombing, died in September 2013, at the age of 41. His death occurred in a hot tub aboard Carnival Dream while sailing in the Caribbean. Initial reports indicated an accidental drowning. Sources say he may have had a stroke in the hot tub
About 20 minutes of the movie Alvin and the Chipmunks: Chipwrecked was filmed aboard Carnival Dream.
In the film World War Z, upon entering the command center of the Naval Vessel the main characters land on, a sailor is seen announcing the authorization for Dream to join the fleet.