Carnival Magic is a Dream-class cruise ship, and is one of the latest of the Carnival Cruise Line ships to enter the fleet. Her sister ship, Carnival Dream entered service on September 21, 2009, and a second sister Carnival Breeze entered service in June 2012.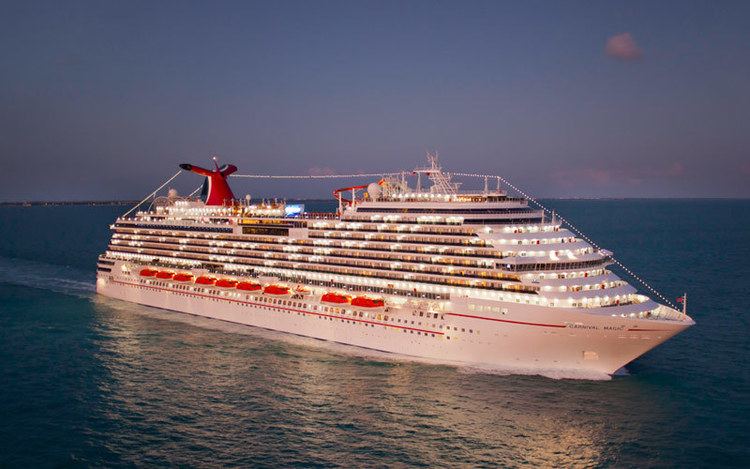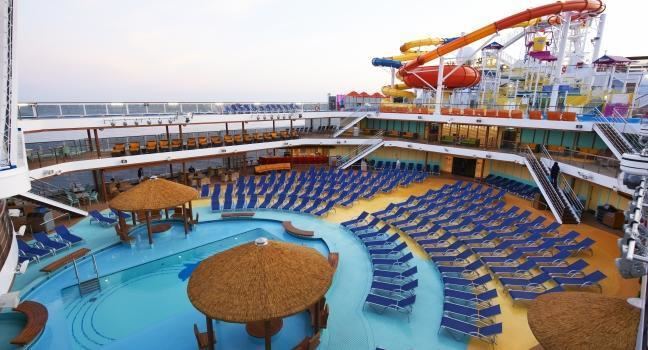 Carnival Magic's keel was laid on 12 January 2010. Magic has 1,845 passenger cabins (an increase from her predecessor Carnival Dream's 1,823 cabins) and 746 crew cabins; she can carry over 6,000 persons. The ship was floated out from her drydock on 27 August 2010. She completed her sea trials between 17–20 March 2011.

The lifeboat configuration of Carnival Magic differs from that of her sister ship, Carnival Dream, in that Magic has 18 double-size lifeboats, while Dream has 30 smaller boats. Magic also has a large, highly visible SkyCourse ropes course forward of her funnel that is not present on her sister.
There are 14 decks (although marked as having 15 decks on the deck plan because there is no 13th deck) aboard Magic. She includes the Carnival Waterworks which is a miniature water park on the forward part of the upper decks. Cloud 9 Spa is on decks 12 and 14. Deck 11 includes Camp Carnival and Cucina Del Capitano (an Italian Restaurant with required reservations for dinner at an additional cost, but includes a pasta bar for lunch). The Lido deck, deck 10, includes the Beach Pool & Bar, the Seaside Theatre which shows movie favorites on a huge screen above the pool area, the Lido Marketplace which includes a variety of buffets, and a pool aft. The Promenade deck, deck 5, includes the top of the Showtime Theatre, The Fun Shops, Cherry On Top candy shop, the Hat Trick Casino, RedFrog Pub, Vibe Dance Club, Play It Again Piano Bar, Prime Steakhouse (where you can make reservations for a steak dinner at an additional cost), and the Spotlight Lounge, which is the location of the Punchliner Comedy Club. The Mezzanine Deck, deck 4, includes a Conference Center, Circle "C" (a club for kids ages 12–14), Club O2 (a club for kids ages 15–17), and The Warehouse (an arcade). There are two dining rooms on the Lobby Deck, deck 3, which includes Northern Lights and Southern Lights, and the Guest Services and Shore Excursions desks are also on the Lobby Deck. On deck 0, the tender entrance/exit (used in Grand Cayman, for example) and the medical center are located. There are staterooms on decks 1, 2, 6, 7, 8, 9, 10, 11, and a few on 12.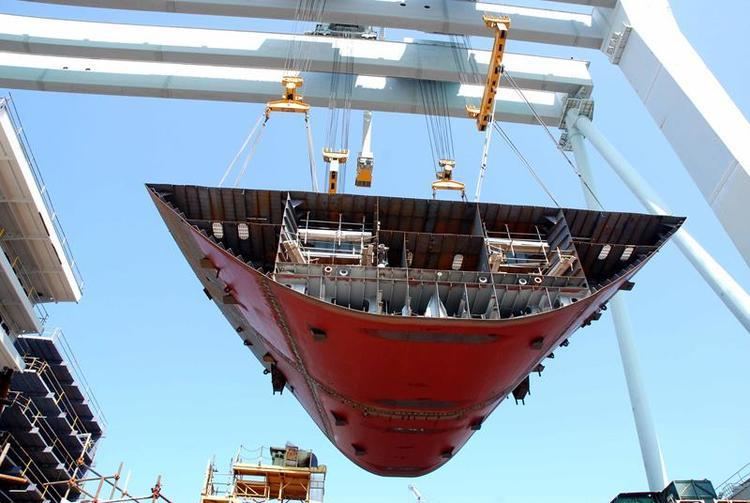 The Carnival Magic was dry-docked until 3/06/16, according to GoCCL. This will be the Carnival Magic's first dry-dock ever. The Magic got the rest of the Fun Ship 2.0 upgrades including; the addition of the Blue Cantina, Blue Iguana Tequila Bar, Red Frog Rum Bar, relocation of the Pizzeria, relocation of the Deli, the addition of Fat Jimmy's Bar-B-Que, Alchemy Bar, and Guy's Burger Joint. Carnival has not mentioned if the Showtime Theatre will get the open floor concept currently installed on the Carnival Sunshine.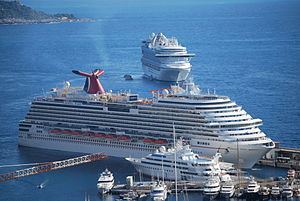 Carnival Magic spent her inaugural season, summer 2011, cruising the Mediterranean. She sailed a combination of 7, 9, and 12-night cruises which all depart from Barcelona, Spain with the exception of her inaugural, leaving from Venice, Italy. She sailed a 16-day transatlantic crossing in autumn, 2011, and was homeported in Galveston, Texas, and alternates between 7 day Western Caribbean cruises to Montego Bay, Jamaica, Grand Cayman, and Cozumel, Mexico, 7 day Western Caribbean cruises to Roatán, Belize, and Cozumel, Mexico; and 7 day Eastern Caribbean cruises to Key West, Florida, Freeport, Bahamas, and Nassau, Bahamas. In February and early March, 2015 she operated 4, 5, and 6 day cruises to the Caribbean before returning to the 7 day cruises in mid March, 2015.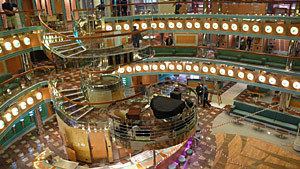 In April, 2016, Magic was repositioned to Port Canaveral Florida and the Carnival Breeze has replaced her beginning May 2016. The Magic is now sailing seven day Caribbean cruises from Port Canaveral Florida, including 3 rare trips to the southern Caribbean beginning June 3, 2017.
2 July 2013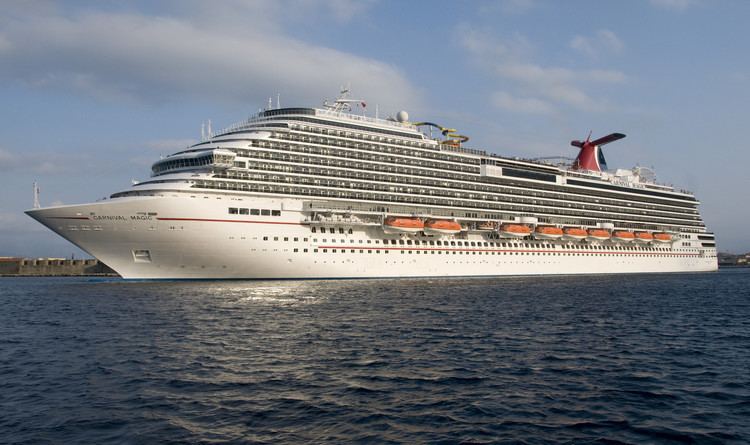 During a seven-day Caribbean cruise, a 39-year-old male guest died when he accidentally fell from his cabin balcony and landed on an open deck area three decks below.
October 2014
A Texas Health Presbyterian Hospital Dallas employee who may have handled lab specimens from Ebola victim Thomas Eric Duncan, boarded the ship Oct. 12 in Galveston, Tex. The hospital employee and her spouse showed no signs of the virus, but voluntarily quarantined themselves on the ship. The ship was allowed to dock in Belize, but the quarantined couple was refused the ability to disembark; thus derailing the plan to offload the couple for a flight home. Mexico went a step further and did not grant docking privileges to the ship. A United States Coast Guard helicopter flew to the Carnival Magic on Saturday, October 18, 2014 to obtain blood samples. On October 19, 2014, the Texas Health Presbyterian Hospital employee and her spouse were allowed to disembark in Galveston, Texas after the tests were determined to be negative for both the employee and her spouse.