Carlos Ramirez-Rosa (born February 18, 1989) is an American politician and the alderman for Chicago's 35th Ward, serving since May 18, 2015. Prior to his election to the Chicago City Council, he worked as a community organizer with the Illinois Coalition for Immigrant and Refugee Rights, and a congressional aide to U.S. Representative Luis Gutierrez. He is a member of the Chicago City Council's Progressive Caucus, and was elected to serve as a delegate to the 2016 Democratic National Convention as a Bernie Sanders supporter. Elected at the age of 26 to the Chicago City Council in February 2015, he is the city's youngest alderman, and one of the youngest Aldermen ever elected.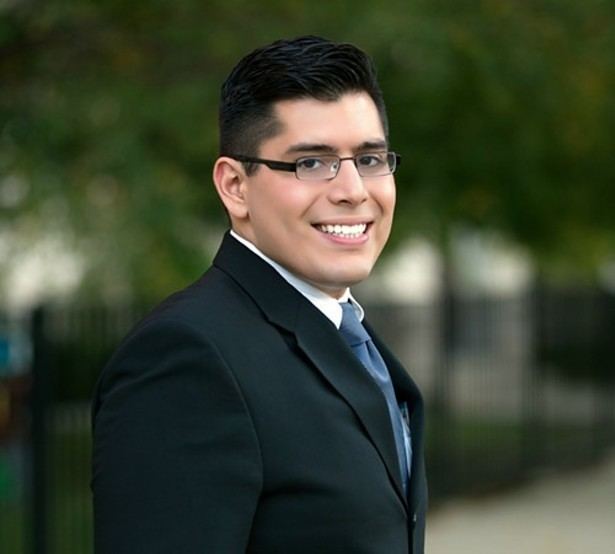 On August 31, 2017, he was announced to be Daniel Biss's running mate in the 2018 gubernatorial election. Ramirez-Rosa withdrew from the ticket on September 6, 2017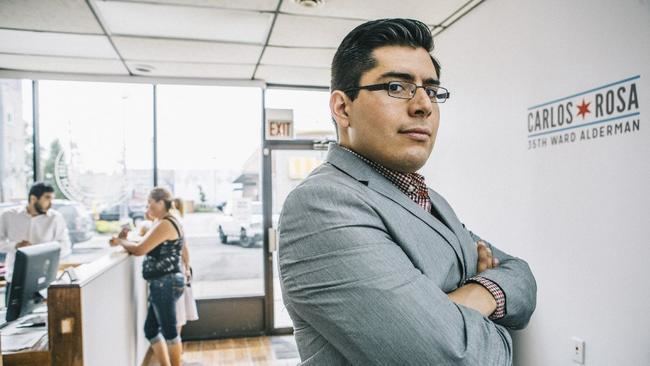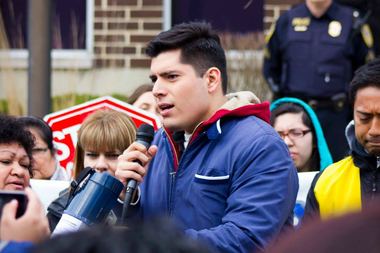 Ramirez-Rosa was born on February 18, 1989 in Chicago, Illinois. He attended Chicago Public Schools and graduated from Whitney M. Young Magnet High School, where he was his senior class president. He then attended the University of Illinois at Urbana–Champaign, where he was an elected member of the Illinois Student Senate. As an elected student senator, he supported funding for women and LGBT student programs, campus green energy policies, and fair treatment of university employees. He graduated from the University of Illinois in 2011. After graduating, he served as a congressional caseworker in the office of Congressman Luis Gutiérrez. After working for Congressman Gutiérrez, he worked as a family support network organizer with the Illinois Coalition for Immigrant and Refugee Rights until he ran for alderman in 2015. He also served as an elected community representative to the Avondale-Logandale Local School Council.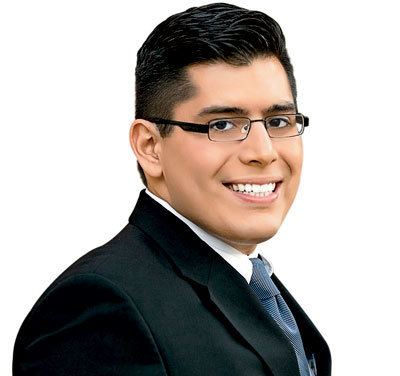 He was elected the alderman of the 35th ward on February 24, 2015. He received 67% of the vote, defeating incumbent alderman Rey Colón. He is the youngest current alderman and one of the youngest aldermen in the history of Chicago, and one of the city's first two openly LGBT Latino councillors alongside colleague Raymond Lopez. After a year as alderman, Crain's Chicago Business distinguished Ramirez-Rosa as a member of their 2016 "Twenty in their 20's" class. He joined the Democratic Socialists of America in March of 2017. Ramirez-Rosa's current term of office expires in May 2019.
Ramirez-Rosa was selected by Daniel Biss as Biss' running mate in the 2018 Illinois gubernatorial election on August 31, 2017. On September 6, Ramirez-Rosa was removed from the ticket by Biss, following a controversy surrounding Ramirez-Rosa's support of the Boycott, Divestment and Sanctions Movement.