Carlos Menchaca (born September 11, 1980) is the Council member for the 38th District of the New York City Council. He is a Democrat. The district includes portions of Bay Ridge, Bensonhurst, Borough Park, Carroll Gardens, Dyker Heights, Gowanus, Green-Wood Cemetery, Red Hook, South Slope, Sunset Park and Windsor Terrace in Brooklyn.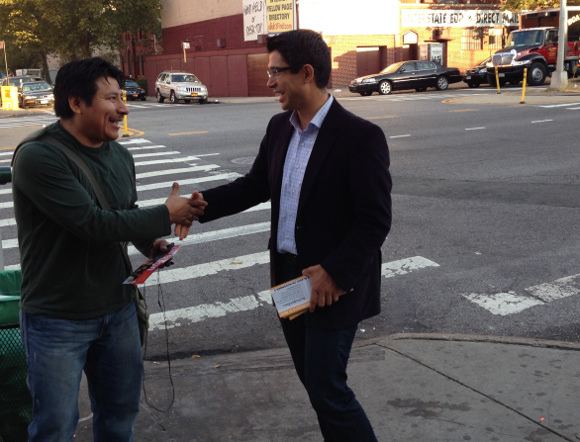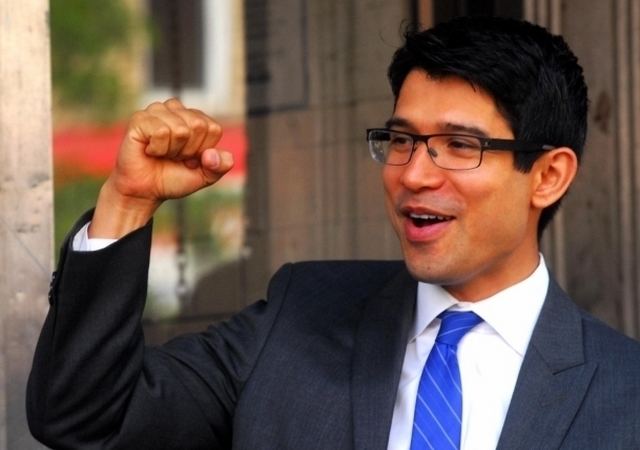 Menchaca, who was born in El Paso, Texas, is the first Mexican American elected to public office in New York City, and the first openly-gay New York City Council member from Brooklyn. Prior to assuming office, Menchaca worked in the Brooklyn Borough President's Office, as Marty Markowitz's Capital Budget and Policy Coordinator from 2005 to 2011. From 2011 to 2013, Menchaca served as a liaison to the LGBT and HIV / AIDS community for the Office of the Speaker in the New York City Council.
Menchaca along with Councilman Brad Lander, were arrested in January of 2015 at a rally for carwash workers.
In the 2013 election for members of the New York City Council, Menchaca defeated incumbent Sara M. Gonzalez in the Democratic primary for the District 38 in the City Council, which includes a portion of Brooklyn. He won the seat in the general election on November 5, 2013. Menchaca thus became the only 2013 New York city candidate who won by ousting an incumbent.
Shortly after being elected, Menchaca, along with then-Councilman-Elect Mark Treyger, called for the creation of a new committee to oversee Hurricane Sandy recovery efforts. In January 2014, the City Council announced the formation of a new Recovery and Resiliency Committee tasked with overseeing Hurricane Sandy relief funds, rebuilding communities affected by the storm, and increasing infrastructure resiliency across New York City. However, Menchaca has also been criticized for derailing redevelopment of the South Brooklyn Marine Terminal.
Menchaca currently chairs the Immigration Committee in the City Council and serves on the following committees: Recovery & Resiliency, Small Business, Standards & Ethics, General Welfare, and Transportation. He formerly served as the Chairman of the Brooklyn Council delegation.