Carla Sophia von Lahnstein is a fictional character from the German soap opera Verbotene Liebe (Forbidden Love), portrayed by actress Claudia Hiersche. She made her first appearance on screen on 19 September 2003 and left the show on 10 November 2009. Hiersche then returned for a guest stint on 29 January 2010 and will leave the show again in February 2010. Her role as the lesbian businesswoman was praised by critics and became a fan favorite with a strong following.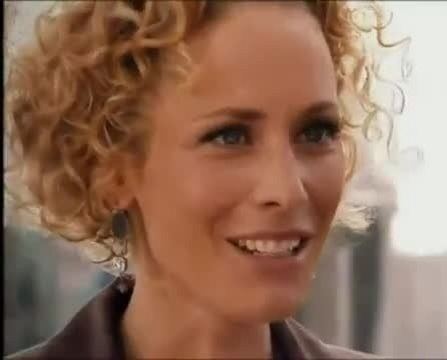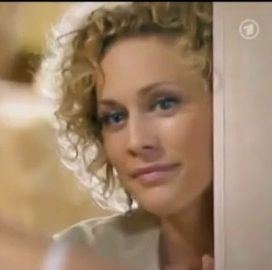 We get to know Carla as the oldest daughter of the aristocrat Johannes von Lahnstein (Thomas Gumpert) and a very smart and strong businesswoman. She is a lesbian, but because she is afraid her father would be unsupportive of her, she starts out by keeping her sexual orientation a secret. Only her younger brother Leonard (Lars Korten) knows about Carla's love for women.
When Carla meets Hanna Novak (Katharina Dalichau), a straight woman, who is in a relationship with the attorney Lars Schneider (Herbert Ulrich), she falls in love with her. She, however, doesn't think that she has any chance. Hanna and Carla begin to build a deep and good friendship which shatters when Hanna is confronted with Carla's feelings for her. Hanna tells her that she loves Lars and isn't bisexual. Carla understands, but can't carry on with their friendship. When Carla keeps a distance to her, Hanna notices that she cares for Carla and might feel more for her than she thought.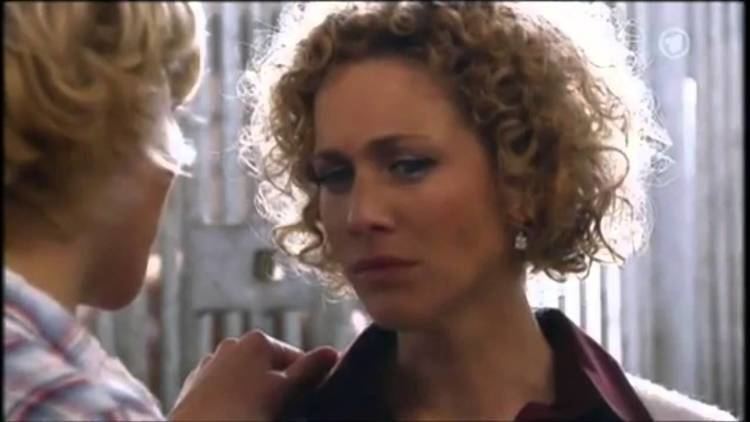 Meanwhile, Carla develops a friendship with Bernd von Beyenbach (Ron Holzschuh), who falls in love with the young and attractive countess. But every approach that Bernd is doing fails and he can't tell why. When Bernd witnesses a fight between Carla and her former lover, her assistant Evelyn Thoma, she tells Bernd the truth. Carla wants to buy Bernd's silence about her homosexuality, but Bernd tells her that he will remain silent because of their friendship. Carla sees that she found a good and loyal friend in Bernd. When Evelyn crashes Johannes' wedding with Cécile de Maron (Yvonne Burbach) to tell everyone that Carla is a lesbian, Bernd comes to her rescue and presents himself as Carla's fiancé. To Carla's shock, Johannes takes the moment and makes an official announcement about his daughter's engagement. Bernd moves in with Carla to present them as a happy couple.
When Hanna hears about Carla's engagement with Bernd, she is shocked and confused and comes to the castle to speak to Carla. After she knows about the circumstances, she is happy and confesses her love to her. When Lars finds out that Hanna left him for Carla, he wants revenge, but Hanna persuaded him to stay quiet. Meanwhile, Carla finally wants to tell her father the truth but at the last minute she can't go through with it. Bernd on the other side is happy to stay and continue as Carla's fiancé. A role he quickly learned to live with.
Hanna and Carla have a secret love affair, but their relationship has to face its troubles, when Bernd's daughter Vanessa (Inez Björg David) wants to take revenge on Lars for rejecting her and states that he raped her. Lars sees that Vanessa's lie could ruin him and blackmails Bernd with his fake engagement to Carla. When Hanna finds out about Lars' situation, she wants to help him but Lars is still upset that she left him for Carla. They have a huge fight, in which Lars pushes her down the stairs by accident. Hanna is wounded, but won't see a doctor. When Leonard looks after her and sees a blue stain on her back, he persuades her to go in the hospital. The diagnose is a shock, when Hanna needs surgery and loses a kidney. Carla is worried about her and despairs when the doctors tell Hanna that her second kidney is soon to fail too. Hanna's nephew Felix von Beyenbach (Stefan Kirch) and Lars ask all their friends to get tested for a donation, but all results are negative – except for one: Hanna's hated sister Sylvia Jones (Heike Brentano) is the perfect donor. Hanna, however, doesn't want anything from Sylvia. Carla is very upset over it and fears of losing Hanna for good. When Hanna sees how much Carla is suffering over the situation, she decides to take Sylvia's kidney.
After the successful donation, Carla is happy to finally have the love of her life safe and with her but Hanna is haunted by nightmares about her death. She is convinced that she will die. Hanna reconciles with her sister and enjoys a getaway with Carla. When they get back, Hanna and Carla spend a night on the Rhine, where Carla gets confronted with Hanna's premonitions about her death. Carla doesn't believe it and dreams about a future together with Hanna. They both fall asleep and spend the whole night on the water. When Carla wakes up the next morning, she realizes that Hanna is dead. She falls into a state of shock, while Hanna's body gets picked up. Days later, she realizes that Hanna is really gone and in her grief over the love of her life, she tells Ansgar (Wolfram Grandezka) about her love for Hanna, not knowing that he will hold it against his sister.
Carla finally wants to come clean to her father about her sexual orientation, but Ansgar talks her out of it. When her former lover, Evelyn Thoma, returns to Carla's life, Ansgar hopes that they will get closer again. Carla doesn't want anything to do with Evelyn. Ansgar installs a web cam and hopes that he gets prove out of Carla's own mouth. Meanwhile, with Hanna's sudden death, Carla decides to perfect her cover and wants to marry Bernd. On the wedding day, Ansgar sends Johannes a video with Carla's confession about her homosexuality. Disappointed by his daughter, she tries to explain everything to him, but Johannes wouldn't let her and wants her to marry Bernd. With tears in her eyes, Carla gives Bernd the word of consent.
Carla's marriage with Bernd gets rocky, when she sees more and more what Bernd is really interested: the title and money of the Lahnstein family. He gets a position at the Lahnstein Holding, but soon becomes unpopular with Ansgar and Johannes. Later, Bernd even becomes a prime suspect in the murder of Donald Rush (Andreas Engelmann), but is found innocent after Sylvia alibi's at the last minute. Bernd isn't Carla's only problem. His daughter Vanessa fears that she could lose the luxuries afforded by Bernd's marriage to Carla and tells Carla that she is a lesbian herself to get her friendship. Carla has a short affair with Anke Hoffmann, but Vanessa claims that Anke is interested in her, which destroys the relationship between Carla and her. Soon, Carla realizes that Vanessa played her. When Bernd is proved innocent, she has finally had enough and files for divorce.
Following the drama with Bernd, Carla meets Susanne Brandner (Claudia Scarpatetti), who was recently divorced from her husband Alex (Frank Behnke) and who had moved back to her hometown from Buenos Aires. Susanne has an adopted son, Paul (Tobias Schönenberg), and also had custody of her stepdaughter, Lisa (Lilli Hollunder), but longed for another child. In fall 2006, Carla and Susanne got married and decided to have a baby together. Susanne wants Lars Schneider to be the father for their child. Carla is sceptical because of her history with Lars but when she sees that she and Lars can be friends, she agrees. Susanne wants to carry the baby and is heartbroken when she discovers that she is infertile. Then Carla agrees to bear the baby, even though she has a problem again with the fact that Lars will be the father. She eventually resigns herself to the fact and gets pregnant through a sperm donation. During her pregnancy, Carla decides to work in New York City for some time, before she returns to the wedding of her best friend Nathalie Käppler (Jenny Winkler) to her brother Ansgar.
With her long departure, she needs to realize soon that a lot has happened, when she finds out Susanne and Lars are good friends. Carla becomes really disappointed, when she finds out that Susanne's daughter Lisa was kidnapped while she was in New York and Carla didn't tell her about this. The problems between them become more serious when Susanne begins to develop serious romantic feelings for Lars. Carla feels that Susanne is slipping away from their marriage and has a one-night stand with her old fried Frederike von Traunitz. Even though the birth of their daughter Sophia brings Carla and Susanne closer again, they soon realize that their marriage has failed. They divorced in early 2008, where both confess that they will always have feelings for each other. After a relationship with Lars did not work out for Susanne, because of her feelings for Carla, Susanne decides to leave town and search together with daughter Lisa for happiness in France, where her son Paul has lived for a while.
After her marriage to Susanne failed, Carla becomes more and more of a businesswoman, after her father died in a plane crash. She becomes the majority owner of the Lahnstein empire and works together with her stepmother Elisabeth (Martina Servatius). When her daughter Sophia gets kidnapped by Adrian Degenhardt (Klaus Zmorek), Carla fears that she'll never see her again. They paid the ransom twice to the - for the Lahnsteins - anonymous kidnapper, before it is Adrian that "rescues" Sophia. Constantin (Milan Marcus) gets suspicious about Adrian's involvement in Sophia's kidnapping, but nothing can be proved and Adrian remains as Sophia's rescuer. After the shocking kidnapping of her daughter, Carla works a lot again and begins to long for a new relationship. Elisabeth and Nathalie try to match her up with somebody (Ilka), but it doesn't work out.
But Carla's next destined meeting comes, when she meets the young, attractive and saucy Stella Mann (Anne Wis). Carla gets splashed with water by Stella, when she drives through a puddle. It is a big surprise for both women when Stella later wants to get the job as the new caretaker at Castle Königsbrunn.