Born

17 February 1937 (

1937-02-17

)

Died

March 23, 2015, Grottaferrata, Italy
Carla Macelloni (17 February 1937 – 23 March 2015) was an Italian actress and television personality.
Contents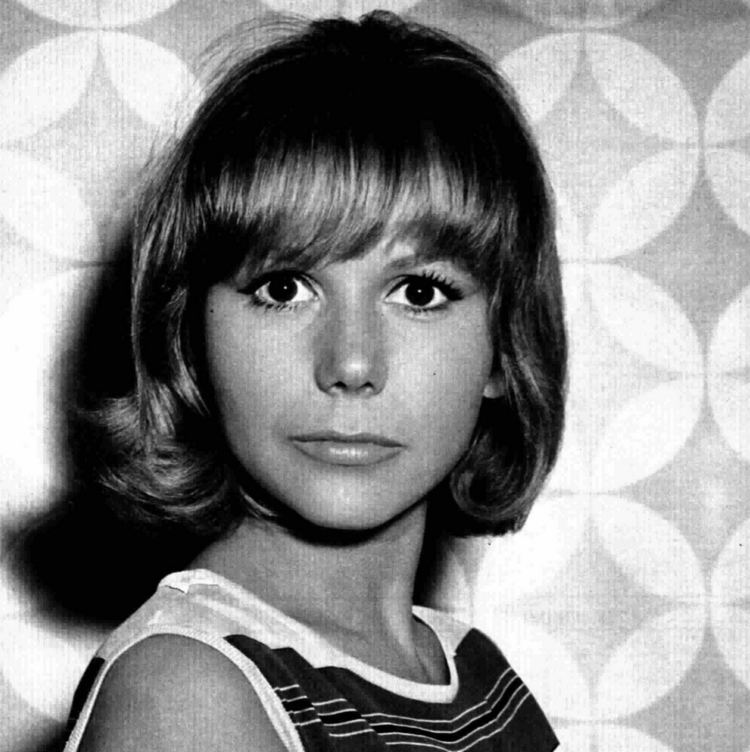 Life and career
Born in Milan, Macelloni started acting as a child, on radio dramas and on stage, with the theatrical company "Compagnia di Prosa". Between the second half of the 1950s and the 1960s she appeared in a number of films, as well as on stage and on television, where she also worked as a presenter and a soubrette.
After a hiatus of several decades, she resumed her activities in the 2000s, appearing in some films and the TV-series Butta la luna.
Filmography
Actress
2003
Do You Mind If I Kiss Mommy?
as
Serenella Marini
2002
Il piacere di piacere
1974
Chi ha dormito nel mio letto? (TV Movie)
as
Jean
1969
Bertoldo, Bertoldino e Cacasenno (TV Movie)
as
Professoressa Frenogard
1967
Totò Ye Ye (TV Movie)
1965
Veneri in collegio
as
Lou
1965
La piccola cioccolataia (TV Movie)
as
Beniamina Lapistolle
1964
Arlecchinata (TV Movie)
as
Muriel Palmer
1964
La palla al piede (TV Movie)
as
Viviana
1963
Acqua e chiacchiere (TV Movie)
as
Angelina
1961
No, no, Nanette (TV Movie)
as
Paolina
1961
Servi e padroni (TV Movie)
as
Eva Minorca
1961
Totòtruffa '62
as
Paola Marchetti
1958
Peter Pan (TV Movie)
as
Peter Pan
1958
Valentina (Una ragazza che ha fretta) (TV Mini Series)
as
Valentina
- Episode #1.4 (1958) - Valentina
- Episode #1.3 (1958) - Valentina
- Episode #1.2 (1958) - Valentina
- Episode #1.1 (1958) - Valentina
1958
Peg del mio cuore (TV Movie)
as
Margaret 'Peg' O'Connell
1958
Festival della famiglia Gurgià (TV Movie)
as
Rossellina Gurgià
1958
Vento notturno (TV Movie)
as
Assunta
1957
Scampolo (TV Movie)
as
Scampolo
1956
Giorni felici (TV Movie)
as
Prunetta Laprade
1956
Lui e lei (TV Series)
as
Figlia
1956
I padri nemici (TV Movie)
as
Adele
1956
Mario e Maria (TV Movie)
as
Lucietta
1955
Proibito al pubblico (TV Movie)
as
Francesca Gallier
1955
Primo giorno di primavera (TV Movie)
as
Anna Hilton
References
Carla Macelloni Wikipedia
(Text) CC BY-SA