Portrayed by

Alison King




First appearance

1 December 2006




Created by

Steve Frost




Played by

Alison King




Stepson

Simon Barlow (2013–2015)




Duration

2006–2016




Last appearance

26 May 2016




Introduced by

Steve Frost




Creator

Steve November




TV show

Coronation Street






Significant others

Paul Connor, Tony Gordon, Peter Barlow, Nick Tilsley




Other relatives

Johnny Connor, Kate Connor




Similar

Peter Barlow, Tracy Barlow, Nick Tilsley, Leanne Battersby, Michelle Connor
What will happen with nick tilsley and carla connor good morning britain
Carla Connor (also Gordon and Barlow) is a fictional character from the ITV soap opera Coronation Street, played by Alison King. She made her first appearance on screen during the episode airing on 1 December 2006. Carla has been referred to as "the new Elsie Tanner". This was King's second role in the soap as she previously played Mrs. Fanshaw for one episode in 2004. King was off-screen from February 2009 until October 2009 due to her maternity leave. In May 2012, King announced she would be temporarily departing, her departure scenes aired on 16 July 2012 and her return scenes aired on 10 December 2012 On 1 May 2015, it was reported that King would take a sabbatical for "creative reasons" at some point in 2016. On 8 January 2016, it was confirmed that instead of taking a sabbatical, King would be leaving permanently. She filmed her final scenes on 28 April 2016, and her departure was aired on 26 May 2016.
Contents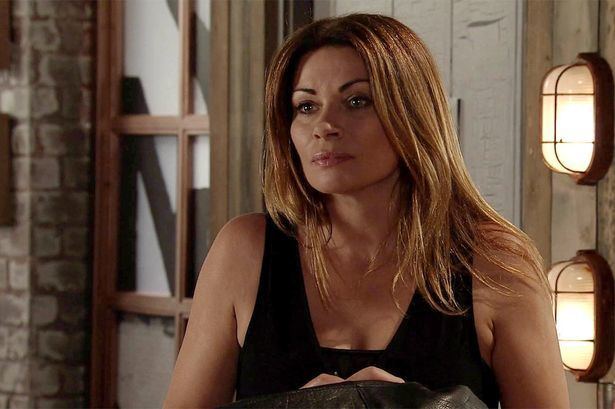 Carla's storylines have included the breakdown of two marriages, being kidnapped and held hostage in her factory by deranged ex-husband Tony Gordon (Gray O'Brien) and escaping when the building explodes, battling alcoholism, drink driving and running over Stella Price (Michelle Collins), being raped by her fiancé Frank Foster (Andrew Lancel), attempting to commit suicide, becoming a suspect in Frank's murder, her affair and marriage to Peter Barlow (Chris Gascoyne), learning that Peter has been having an affair with Tina McIntyre (Michelle Keegan), becoming a suspect in Tina's murder, suffering a miscarriage, surviving a minibus crash, escaping a fire at her flats started by her arch-enemy Tracy Barlow (Kate Ford), coping when people blame her for starting the fire, developing a gambling addiction, learning that family friend Johnny Connor (Richard Hawley) is actually her biological father, being attacked by thugs at the local restaurant which results in a road accident, being blackmailed by Tracy and later trying to kill her which leads to two car crashes on the street.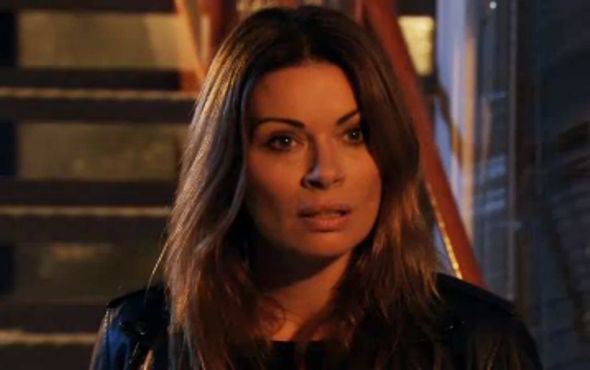 Alison king on playing carla connor in coronation street
Backstory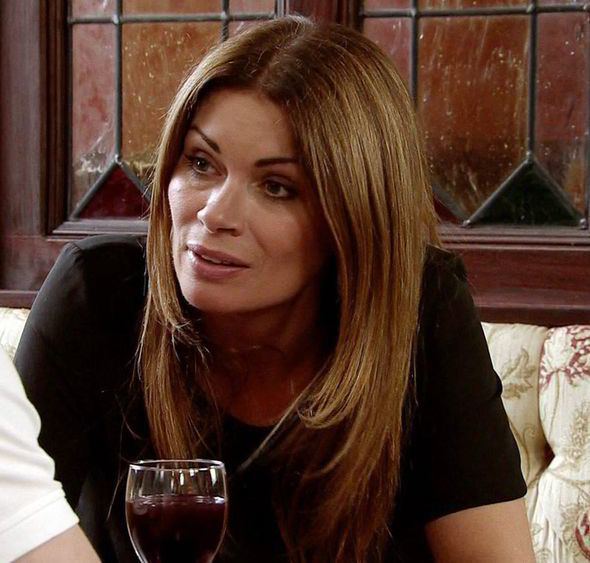 Carla was born on 3 January 1975 in Manchester. She was the result of a one-night stand between her mother Sharon and Johnny Connor, a married man who lived close by. Johnny knew that Carla was probably his daughter but for the sake of his marriage he buried the memory of his liaison with Sharon. He did however make child support payments to Sharon whenever she had nowhere else to turn, which he managed to keep hidden from his wife Lou. Sharon lived in poverty on a run-down council estate. Carla was born into a world of alcohol and drugs, which her mother sold from her daughter's pram. Sharon had plenty of boyfriends and, a few years after Carla was born, she gave birth to her second misbegotten child, Rob. She went on to marry George, who mistreated Carla and Rob and was hated by them. Carla's best friends growing up were Michelle, Paul and Liam Connor who lived in the nicer part of the estate. Michelle and her siblings were second cousins (once removed) of Johnny Connor and third cousins of Johnny's children Aidan and Kate, with whom Carla was also friendly despite them being a decade younger than her. In 1993, Sharon told Lou about her affair with Johnny, leading Lou to run out of the house in the course of rowing with Johnny and be fatally struck by a drunk driver. As a teenager, Carla worked Saturdays in a shoe shop and on her birthday in 1997 she began a relationship with her future husband Paul Connor, who she married on 26 January 1999 at age 24. With Paul earning good money, Carla's lifestyle changed for the better. For a while she maintained regular visits to the family home but soon stopped as Rob constantly got at her for leaving him to deal with their mother's troubles by himself. To ease her conscience, Carla sent her mum expensive gifts, but because of where she lived Sharon was afraid they would be stolen and kept them under lock and key. Rob was later sent to Strangeways for armed robbery in 2004.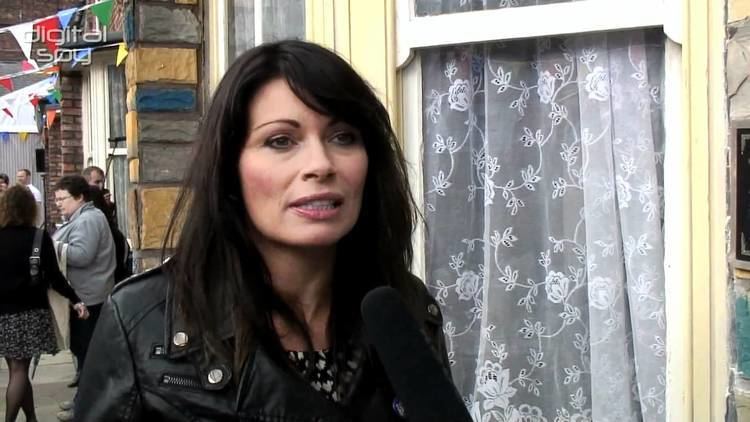 Carla's family also used to know the Kerrigan's as they were part of the Connor family. The Kerrigan's included Tom who later appeared on the street. They all grew up together on a council estate.
2006–2016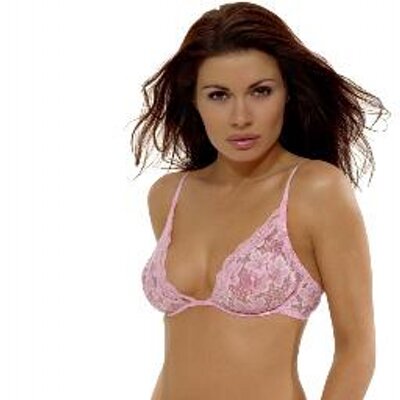 Carla arrives and is furious to discover that her husband had spent all the money she needed to start her children's clothing business, though to make more money she manipulated fellow factory workers Kelly Crabtree (Tupele Dorgu) and Joanne Jackson (Zaraah Abrahams) into working weekends, early mornings and late nights in order to raise money for her business. However, Kelly and Joanne eventually refused to continue working for Carla as they became isolated from their friends, and didn't have much freedom.
Carla begins dating catalogue boss Tony Gordon (Gray O'Brien). Carla and Tony's relationship makes Liam Connor (Rob James-Collier) jealous. During an argument, they kiss, confusing them both. Carla tries to stop Liam marrying Maria Sutherland (Samia Ghadie), starting a feud between them both within this Carla shows her feisty side and tries to stay with Liam. She ends things with Tony by admitting her feelings for Liam; however, Liam marries Maria so she and Tony reconcile, Tony proposes and Carla accepts. In May 2008, Carla supported Liam through the stillbirth of his and Maria's son, and the two finally slept together. It was at this time that Carla's personal assistant Rosie Webster (Helen Flanagan) recorded the pair kissing on her mobile phone outside Carla's apartment. Carla later threatens Rosie. In June 2008, Carla blackmailed Liam into selling his share of the factory to Tony by threatening to tell Maria about her and Liam's one-night stand. In September that year, she invested in Tom Kerrigan (Philip McGinley) and Liam's new T-shirt business, but they agreed to keep it from Tony and Maria. Later that month, Tony discovered Carla had cheated on him with Liam after he saw Rosie's video footage. Carla slept with Liam again prior to her wedding, and was set to call the wedding off. However, she changed her mind upon discovering Maria was pregnant on her hen night. Carla is devastated by Liam's death in a hit and run incident planned by Tony especially when she witnesses it. Needing to get away, Carla postpones the wedding and goes to Los Angeles, returning and she and Tony get married. Tony later confesses to Carla for being responsible for Liam's death and a horrified Carla flees to Los Angeles.
When Carla returns she is contacted by the police after Tony confesses to being responsible for Liam's death. Carla is attacked by thugs which break into their home possibly arranged by Tony. Robbie Sloan (James Fleet), Tony's cellmate, is released from prison and Tony fakes a heart attack to get out of prison. Robbie bails him out of the ambulance and they go to Weatherfield planning to kill Carla. Robbie tricks Carla into entering the factory alone with him, and holds her at gunpoint. After forcing her to evacuate the building, he left her bound and gagged in her office while he lured Hayley Cropper (Julie Hesmondhalgh) to the factory, who he also holds hostage. Tied to a chair with her mouth taped shut, Carla is unable to call for help. Tony appears, takes the tape off Carla's mouth allowing her to speak, shoots dead his new henchman and intended on setting the factory alight, killing them all, until Maria accidentally interrupts. Carla told Maria to escape and get help, and Maria escapes. Carla managed to convince Tony to let Hayley go, and so it could just be them that can die together. Later in the night, Tony set the factory up in flames, whereby Carla managed to get untied and after a struggle, she shot Tony in the arm, although he still didn't give up. She managed to get out of the factory but Tony remained behind and perished in the explosion.
A few weeks later, Carla returned to Weatherfield and was shocked when her partner Nick Tilsley (Ben Price) set up rival factory Nick's Knicks underneath the viaduct, and didn't intend on letting her be a part of it. She managed to convince Nick's buyer to give a contract to her, and Nick eventually agreed to let her run the new factory with her until Underworld was repaired. Sometime later, Underworld was eventually done up again with the help of builder Owen Armstrong (Ian Puleston-Davies). Carla, Nick and the factory girls resumed working in the factory again. Carla later invited her boyfriend Trevor to become a trainee manager in the factory, much to the annoyance of Nick. Things became a strain for Carla when she realised that Trevor was useless and could hardly do anything right in the office. Trevor had hit Nick and walked out after he got fed up with Nick constantly winding him up. Nick decided to leave the factory as he didn't like the way Carla had handled business and demanded that Carla buys his shares back, which was around £150,000. Trevor had also left Carla to patch things up with his girlfriend somewhere else. Carla had begun drinking, and was stopped by Peter Barlow (Chris Gascoyne) getting into her car and driving to the bank while she was heavily drunk. Peter decided to stand by her as he was also a recovering alcoholic and understood how hard it was. After later being arrested for drink-driving. and being collected from the police station by Peter, Carla confesses her feelings for him. Although he admits he is attracted to her, he decides he loves Leanne Battersby, his partner. When Nick decided to set a wine bar in Viaduct Street, he pressured Carla into giving him the cash, and she eventually re-mortgaged her flat to give him the cash. Carla's best friend and PA Michelle Connor (Kym Marsh) felt sorry for Carla, and had given Carla an idea for a new product she could create in her factory. When Carla's buyer loved the idea, Carla told Michelle she could come and work in the factory with her as she was good with business ideas. In July 2011 she spent the night with colleague Frank Foster (Andrew Lancel). Days later she and Peter passionately kissed but Peter later rejected her as he loved Leanne, now his wife.
Carla begins dating Frank, however Maria tries to warn her that he tried to touch her and she should stop it. Shrugging it off as revenge for their history, Carla stays with him. They get engaged but at the engagement party she gets drunk. They soon argue and she gets into a car accidentally hitting Leanne's mother Stella Price (Michelle Collins) and crashing into the bookies. Frank takes the blame and switches seats so that she won't get arrested for drunk driving. The night before the wedding Carla tells Frank she can't marry him because she is in love with Peter and he rapes Carla, who is left distraught in the flat on her own. She rings Maria who supports her showing that they are now friends. Maria phones the police and Frank is arrested. He is released on bail, providing that he does not approach Carla or the factory but he threatens her, trying to make her drop the charges but she refuses, so he plans to ruin Underworld. Carla struggles to cope and becomes an alcoholic attending meetings with Peter Barlow, they start a relationship while he is married to Leanne. She tries to commit suicide but phones Peter to say goodbye and they realise what she is doing so they call an ambulance and go to the flat where they find paramedics trying to bring her round before taking her to hospital. Carla survives the attempted suicide and agrees to begin counselling to help her cope throughout her rape ordeal. Carla is stunned when Stella Price (Michelle Collins) confesses that she too was raped as a teenager, and Carla and Stella soon bond as they both discover that even though they don't always get on, they have a lot in common. Stella reveals that she has never told anyone about her rape, not even Karl. She explains that while working in a pub, an unhappy customer when alone one night pinned her up against the bar and raped her. Carla's erratic behaviour at the factory however quickly causes many of her clients to withdraw their orders and soon her employees find themselves with no work. As the business starts to haemorrhage money, Carla is forced to sack Becky, Eileen (due to the fact that they had only recently started at the factory) and Sally. While Becky and Eileen understand, Sally is livid and demands a reason. Carla explains that Sally, unlike many of the other workers, is in a comfortable financial situation due to Kevin's large lottery win. Frank sees an opportunity to score points against Carla and the factory and employs Sally as a supervisor at his own factory in town, knowing she wouldn't turn down a position of authority before employing Becky and Eileen too. The factory is nearly bankrupted and Carla is unable to pay any due wages, causing the entire workforce to walk out with some of them defecting to Frank's factory. As Carla reaches the depths of her despair, Michelle returns to visit after working on a cruise ship and sends Carla away for a much needed holiday. While away, Michelle tries to get the factory up and running again. Enlisting the help of Nick Tilsley, she is able to secure an order and promises the staff their due money on condition the order is filled. It works, and Underworld slowly recovers.
In December 2011, Peter starts drinking again on the anniversary of the tram crash. Carla goes to Peter's flat after hearing from Dev Alahan (Jimmi Harkishin) that he has taken a bottle of vodka and left the money after being refused service. At first, Peter says he does not want to see Carla and she leaves, but he later goes over to her flat and apologises. Peter tries to kiss Carla several times, but although she loves him with all her heart, she reluctantly pulls away reminding him he has a wife. Peter leaves after having a shower to go back to the flat, but as he puts his hand on the doorknob he changes his mind and goes back to Carla. He tells her she's the woman he loves, not Leanne, and that he'll leave Leanne for her. Carla spends the night and next day with Peter before he goes back to tell Leanne that their marriage is over. However, he cannot do it, which leads to Carla feeling rejected and refusing to talk to him. He is persistent and they eventually meet at Carla's flat, where they decide to begin an affair until Peter is ready to tell Leanne. They later decide to do this after the rape trial, since Frank was claiming as part of his defence that Carla and Peter were having an affair and plotting to falsely accuse him of rape to get rid of him. The pair is almost caught on several occasions, and Frank decides to hire a private investigator to follow Peter in the hope of catching him with Carla. The weekend before the rape trial, Peter arranges for them to go to a hotel in Chester, where the investigator takes pictures of them kissing outside. Peter is forced to confess to the affair when Frank's mum Anne Foster hands over the photos to his wife - Leanne - in the public gallery. He comforts Carla briefly but then says he has to go find Leanne. The next day, he goes round to Carla's flat as she is about to go to court and tells her that he has left Leanne and that he is now there for her. Afterwards, Peter finds himself attempting to cope with Simon, who, devastated over Leanne's departure, blames his father and starts acting up. Carla overhears many people gossiping about her, and Stella bars her and Peter from the Rovers.
Frank offers Carla £50,000 to buy her share of Underworld; she initially refuses but eventually accepts when Frank's "lawyer" Jenny Summer (Niky Wardley) offers to double his money (Jenny is secretly Frank's girlfriend, and part of Frank's plan to con Carla). Carla is furious when Frank reveals his plan; it is already too late as she has signed the forms, and she has to stop Peter from hitting Frank by holding him back. Frank soon makes himself an endless list of vendettas, and Carla goes to confront him at Underworld, where he admits he raped her and teases her that he overpowered her easily. Later that night, Frank is found dead in the factory with Sally Webster (Sally Dynevor) kneeling beside him, having been beaten around the head with a whiskey bottle. Several people are in the frame for Frank's murder, including Carla, Peter, and Sally's husband - Kevin (Michael Le Vell) - but it is unknown who killed Frank. The whiskey bottle which was used to kill Frank is found by Jason Grimshaw (Ryan Thomas), and he hands it to the police. Carla's fingerprints are on the bottle, because she brought it out of her bag the night Frank was murdered. She is then arrested for murder but is eventually released without charge. Peter confesses to Frank's murder to protect Carla, but he is eliminated when a colleague of Peter's reveals that Peter was at his house when Frank died. It is eventually proven that Frank raped Carla when Sally reveals that he confessed it to her. Frank's mother - Anne - attacks Carla and accuses her of stealing the contract (when it was in fact Michelle who stole it) and Anne is warned to stay away from Carla. The police continue with their investigation, and it is eventually revealed that Frank's mother Anne killed him after she overheard him taunting Carla about getting away with raping her. In April 2012, Carla is informed by Frank's solicitor that Frank has left her his 40% share of the factory to her in his will, changing it when they were engaged and never changing it back; making her the sole owner of Underworld.
Carla supports Peter as he begins a custody battle for his son Simon; however he loses in June 2012 and Leanne wins custody. Peter becomes desperate and begins drinking again, splitting up with Carla after a drunken row. Meanwhile, her brother Rob Donovan (Marc Baylis) arrives after being released from an eight-year stretch in Strangeways Prison and begins helping her to run Underworld. Carla later decides to run away with Peter after he takes Simon without Leanne's knowing, however Michelle informs Leanne of the plan and after a confrontation, Carla brings Leanne to the train station and Simon eventually decides to remain in Weatherfield with her. Peter and Carla then depart for Southampton together.
Carla and Peter arrived back in Weatherfield in December 2012, just as Peter's ex-wife Leanne was due to fly to Las Vegas to wed Nick Tilsley. Peter is thrilled to see Simon but after Carla and Leanne get into a phsyical fight, Carla admits she is struggling living back in Weatherfield. They agree to leave before Christmas. However Peter later admits that he can't leave Simon again and Carla leaves for Los Angeles, alone. Carla later surprised Peter by arriving on Christmas Eve, saying she couldn't be without him - unaware that Peter had told ex-wife Leanne that he wanted her back. Peter then causes trouble for Leanne and Nick the day later on their wedding and the couple separate but later marry in January 2013.
Carla later returns and is furious to learn that in her absence, Rob has been altering the accounts for the factory. She sacks him and he sets up on his own – stealing Carla's clients and orders. Realising that she cannot beat Rob's tricks to win over her clients, she reluctantly offers him a share of the factory. However, Carla puts him in charge of packing, frustrating Rob as he wants more responsibility. He gives his new girlfriend, Tracy Barlow (Kate Ford), a job in packing and she convinces him to pretend the van is robbed whilst transporting expensive material, which they secretly sell on to another company. What Rob and Tracy are unaware of, however, is that Carla knows what they have done and asks a friend to claim to be interested in buying the material. An agreement is reached and Rob takes the material to the chosen location, only to be greeted by Carla and Peter. who previously cheated on his wife Leanne Battersby with Carla. Tracy is sacked and Rob is forced to sell his share to Carla in return for her not turning them in to the police. Peter's bookkeeper's business is struggling. Carla is initially unaware of this until Michelle tells her what Steve McDonald (Simon Gregson) has told her about him offering risky odds that could potentially bankrupt him. Carla tells Peter to stop but he continues, accepting large bets from Rob, including one that Peter cannot pay when Rob wins. This forces Peter to close his shop and allow Rob and Tracy to set up their own business. Carla then gives Peter a share in the factory and he works in the office with her and Michelle, annoying Michelle so much that she quits.
Carla accompanies Hayley Cropper to the hospital for a scan, where she is diagnosed with pancreatic cancer. Throughout Hayley's illness, she confides in Carla, who becomes protective of her. Carla and Anna Windass (Debbie Rush) find Hayley dead on the bed with Roy's arm around her. The pair support her husband Roy Cropper (David Neilson) as he grieves for Hayley and soon learn that Hayley committed suicide. Roy and Carla become good friends through this and they always go together for support. Now back together Carla and Peter hire Tina McIntyre (Michelle Keegan) as a baby-sitter for Simon (Alex Bain). Carla and Peter get married as Rob discovers that Peter is having an affair with Tina. He confronts Peter who denies it. Tina tries to persuade Peter to leave Weatherfield with her. He agrees, although feels conflicted wanting to remain with Weatherfield with Carla. During an argument with Rob and Tracy in The Rovers, Carla announces that she is pregnant just as Tina arrives to tell Peter that their taxi has arrived. Tina storms out, swiftly followed by Peter. They have an almighty argument, ending in Tina scratching Peter across his face. Peter leaves as Rob visits Tina and attacks her, telling her not to tell Carla about her affair with Peter. Unknown to Rob, Peter tells Carla about his affair with Tina. Elsewhere, Rob is now trying to convince Tina to keep quiet about his and Tracy's illegal dealings with Tony Stewart (Terence Maynard). Tina tries to escape, leading to the balcony of the building yard. A scuffle ensues and as Rob pushes Tina away, she loses her balance and falls from the balcony, plummeting onto the cobbles below. Rob thinks Tina is dead and leaves the flat, before hearing Tina's groans and realises she is alive. He hopes that she has forgotten everything, but she hasn't. When Tina reveals that she will never keep quiet and tell the police that Rob tried to kill her by pushing her off the balcony, Rob picks up a metal pipe and beats Tina with it repeatedly. Meanwhile, Carla is furious about Peter's affair and storms out into a busy pub, shouting that she wants to "kill" Tina. She is restrained by Michelle but eventually leaves the pub. Carla goes to Tina's flat and finds her badly injured at the bottom of the balcony as witnessed by Leanne and Kal Nazir (Jimi Mistry), but soon finds herself prime suspect. She is arrested due to her finger prints being on the weapon but later released without charge. At first, it is an assault investigation, but when Tina later dies from her injuries, it turns into a murder investigation. Carla confides in Roy repeatedly and slaps Peter when he tries to talk to her. She later collapses when Rob and Peter are fighting and is cradled by Michelle. She is rushed to hospital but miscarries the baby. Carla struggles to cope with her miscarriage and gets drunk to drown her sorrows. Rob confesses to Tina's murder to Carla, she fights with him and ultimately chooses to tell the police and Rob is arrested.
Carla and her staff are involved in a minibus crash while on their way to collect a fashion award. When the minibus crashes, Carla becomes wedged in between the driver's seat and the passenger seat. Tracy notices Carla was still inside and climbs into the wreckage in to retrieve her. Carla has a broken leg from the accident and thanks Tracy for saving her. After hearing that Liz McDonald (Beverley Callard) is selling her share of "The Rovers", Carla offers to buy her half so that Michelle and Steve would still be able to live and work there. However, nobody is aware that Tony and Tracy are attempting to con Liz, Steve and Michelle out of the pub so that they can buy it. On the day of Steve and Michelle's wedding day, Liz confides in Carla, revealing that Tony has been having an affair with Tracy, and that they were conning her out of The Rovers. So, Carla offers to look after Tracy's daughter and Liz's granddaughter, Amy (Elle Mulvaney) for the night, and confronts Tracy in the pub toilets. Carla gives Tracy some harsh home truths, leading to Tracy trying to slap Carla, however she blocks it and tells Tracy that eventually she will be all alone in the world. Later that night, Tracy steals the keys to Carla's flat at Victoria Court, and lights a candle to see what she is doing. She places the candle under a lampshade, and after spotting Carla asleep on the sofa, she contemplates killing her with a large ornament. After hearing Amy in the toilet, Tracy quickly leaves, unaware that the lampshade has caught fire from the lit candle. When the fire is raging through the flat, Carla collapses from smoke inhalation and desperately tries to call Amy. Leanne Battersby breaks into the flat, and pulls Carla out of the building. After she gets her breath back, Carla reveals that Amy is still trapped inside, so Leanne and Kal dash back into the burning building to save her. Kal saves Leanne and Amy, before Carla and the other residents watch in horror as the building explodes, killing Kal. Factory worker Maddie Heath (Amy James-Kelly) is also caught up in the explosion, and is also killed. As Carla was asleep when she started the fire, Tracy tells the residents that it was Carla who started the fire, leading to Leanne shouting at her in the street and everybody else hating her. The only people who stand by Carla are Roy, Nick Tilsley and Michelle.
Carla plays a game of poker and wins a large amount of money. This subsequently leads to Carla developing an addiction to gambling, as it takes her mind off the fire and her guilt. Carla decides to go on holiday in order to "get away". Carla returns a number of weeks later, and it is revealed that she went on holiday to Las Vegas instead of Madrid in order to gamble to feed her addiction. Michelle is furious and after trying to help her, Carla shouts at Michelle and throws her out of her flat. Nick later accompanies Carla to a casino, and is stunned to learn how serious her gambling addiction is. Realizing the extent of her financial troubles, Carla decides to move away and later tries selling the factory to Sally and Kal's daughter Alya (Sair Khan). However, before any contracts are signed, her old friend, Aidan Connor (Shayne Ward), arrives so Carla decides to go into partnership with him, while also starting a relationship with Nick after he supports her through all her troubles.
The following week, Carla is suspicious as to why Tracy is being kind to her, and when Tracy tells her not to keep blaming herself, Carla orders her to get in her car and they drive away from the street. To Tracy's surprise, Carla takes her to where the minibus crash occurred earlier in the year, and expresses that she wishes Tracy had left her to die in the wreckage. She then flips a coin to decide her fate as she drunkenly stands on the edge of the quarry; heads she stands or tails she falls. It lands on tails, so as Carla prepares to throw herself from the cliff, Tracy screams that she was the culprit who started the fire. Carla refuses to believe her, but when Tracy tells her that she saw a photograph of Rob when she lit the candle, Carla realises that she is telling the truth. In pure anger, Carla grabs Tracy and drags her to the edge of the quarry, saying that she has punished herself for months over the fire, leading to Tracy pushing Carla over. Tracy pleads with Carla not to tell anybody, however Carla is intent on phoning the police and opening an investigation to clear her name, but Tracy says she will deny everything. When Tracy tells Carla that her motive towards the fire was that she was jealous of her and that she still wishes she was dead, Carla drives back to the street and the police arrest Tracy. However she is later released without being charged.
Nick then proposes to Carla and she is shocked to learn that Aidan used his father, Johnny Connor's (Richard Hawley) money to buy into the factory, and thus Johnny and Aidan's sister, Kate (Faye Brookes) move to Weatherfield and begin working there. Carla befriends them and they all make a happy team. Rob whilst in prison begins sending Johnny visiting orders, and reveals that Johnny could potentially be Carla's father. He does everything in his power to ensure that nobody finds out, but steals some of Carla's DNA to perform a paternity test behind her back. This reveals that he is Carla's biological father, and decides to break the news to her. Carla is furious and slaps Johnny, however Johnny continues to plead with Carla not to tell Aidan and Kate. Carla heads for a casino where she bumps into Robert Preston (Tristan Gemmill), and after gambling with him, Carla has sex with him. She instantly regrets it, and confides in Michelle, who attempts to persuade Carla not to tell Nick. Johnny confronts her and she slaps him, threatening to tell his children the truth unless he moves away, which he doesn't. Upon visiting Rob, where he threatens to tell Aidan and Kate himself about her paternity, Carla reveals that she is their half-sister. Carla is shocked to find that Robert plans to buy a share in the Bistro. Carla begs him to reconsider, but Robert threatens to reveal their affair to Nick if she does not let him buy into the Bistro. Nick then begins making a fuss about their wedding, and entrusts Robert to organise the meals for their reception. Carla finds it increasingly difficult to keep her deceit under wraps. She also begins bonding with Kate and they plan to get Aidan to talk to Johnny about their familial situation. Carla late tells Nick that she cannot marry him, however after he persuades her, she changes her mind.
Upon hearing that Robert is intending on going into business with Nick, Carla goes to the bistro to confront him. As a powercut has forced the restaurant to close early. Carla and Robert engage in a bitter argument, with their one-night stand being mentioned. Unbeknown to the pair, but Tracy, who has recently reconciled with Robert, has overheard their conversation. Robert then leaves, and Carla drowns her sorrows. However, Jamie Bowman (James Atherton), and his friend, Lee, burst into the restaurant and violently attack Carla, pinning her down on the floor and grabbing her hair. Tracy, hearing the commotion, leaves Carla to the mercy of the thugs, feeling envious over Carla's liaison with Robert. After realising that there is no money in the restaurant, Jamie grabs Carla's handbag, causing her to fall over. Tracy hears this but decides not to help. She rises to her feet abruptly and gives chase. She jumps into the car, leaving the door wide open, wrestling with the thugs for her handbag. As the car drives out of the street, Jamie pushes Carla out of the vehicle, knocking her unconscious.
Months later, Tracy tells Carla that Nick either finds out or she leaves Weatherfield, so Carla tells Nick she wants to leave. Robert and Leanne both put in matching offers for the Bistro, so Tracy demands £10,000 from Carla so she transfers the money from the Underworld account to her account. Carla convinces Nick to sell the Bistro to Robert. This works but Tracy continues to taunt her. Closer to the wedding, Robert finds out what Tracy has done but they stay together, this causes the secret harder to keep. Nick and Carla break up when he feels guilty after getting anger issues from a previous brain injury. They get back together when she supports him. On the wedding day, Tracy tries to ruin it by sending the flowers to the wrong place and Carla feels guilty so she tells Nick about the one-night stand with Robert; he manages to forgive her. Tracy then announces that she has been blackmailing Carla, which Nick finds more difficult to accept. They eventually marry but Nick instantly regrets it, leaving the venue and Carla in tears. Carla asks Roy to get his car so that she can flee Weatherfield. However, she instead gets in her own car. In front of her, Tracy taunts her and Carla speeds up her car to run Tracy over. Tracy moves but a truck driven by Tyrone Dobbs (Alan Halsall) and his girlfriend Fiz Stape (Jennie McAlpine) comes into her path and she swerves knocking over Roy's partner Cathy Matthews (Melanie Hill) before crashing into the postbox. Carla escapes unharmed but Cathy lies on the ground motionless. Tyrone crashes into the Platt household because of this but he and Fiz escape also unharmed, with the help from Nick's brother David Platt (Jack P. Shepherd). Roy goes with Cathy to hospital and as he is Carla, who is being held back by police, tries to apologise for what she has done. The next day, Carla decides to leave for Devon even though the car crashes are pending investigation. Kate and Michelle try to change her mind but it is already made. Before leaving, she visits the hospital to see Cathy, who is recovering well. Cathy forgives her but Roy finds it more difficult to. She tells him she is leaving and walks out but Cathy insists that he reconciles with her, however he declares, "Carla is who she is, and will never change". Carla then says an emotional farewell to Johnny, Michelle, Aidan and Kate. Across the street, Nick is jogging and Carla waves at him, to which he smiles back. Tracy walks out of her florists and Carla asks if all their feud was just Tracy wanting to be her, and tells her that her life is not easy. Carla then declares, "We're done". She then gets in Johnny's car to depart. However a bus comes and Roy dashes over. Johnny stops the car, with Roy and Carla sharing a final farewell. He forgives her for running over Cathy but tells her she should try to love herself. Carla then kisses him on the cheek before getting back in the car and leaving Weatherfield for a new life in Devon.
Casting
On 20 September 2006, it was reported that the former Dream Team actress, Alison King, had been cast as Carla Connor. A Coronation Street spokeswoman said of the new addition, "she will make quite an impact. The phrase 'dosh doesn't make you posh' was made for Carla. She's a WAG on the cobbles, beautiful but tough and ambitious". King had briefly appeared on the Manchester soap in 2004, as a housewife named Mrs. Fanshaw, who slept with Jason Grimshaw (Ryan Thomas).
Underworld siege
In March 2010, it was reported that Carla's husband Tony Gordon portrayed by Gray O'Brien would escape from prison resulting in Carla being put in grave danger. Robbie Sloan, portrayed by Vicar of Dibley star James Fleet who is Tony's cellmate and has been bribed to aid the escape. According to The Sun newspaper: "Robbie is freed from jail – having been due for release – and meets Carla (Alison King) under the pretence that he is a trader who wants to buy lingerie cheaply. Having arranged a further meeting with Carla on the planned jailbreak day, he returns to visit jail and creates a diversion by sparking a fight with another inmate. As wardens attempt to break up the altercation, Tony feigns a heart attack and is transported to hospital for treatment. However, Robbie is waiting for the ambulance and threatens the guards at gunpoint before securing Tony's escape."
In April 2010, it was revealed that Tony was to hold Carla and Hayley Cropper (Julie Hesmondhalgh) captive at Underworld after escaping from prison. Lured into the factory alone by Robbie's businessman façade, Carla finds herself bound and gagged in a desolate Underworld with Hayley Cropper, who has been lured to the factory too, by her side. Tony arrives at the factory to the horror of the terrified pair. Tony eventually lets Hayley go free before setting the building on fire. In subsequent scenes, viewers saw Carla untie herself, grab Tony's gun and fire a shot which wounds him. While Carla manages to escape the burning factory, Tony dies in the blaze. Police later examine his body and assume that the bullet killed him. A Weatherfield insider revealed: "Things look very bleak for Carla as there are no witnesses to back up her story." It was later reported that Carla was to be wrongly charged with murder in the storyline following this Carla is later released, however this never happened. King told Digital Spy about filming stunts and performing much of the 'Siege Week' tied up and gagged: "Oh I've got loads of bruises! I'm covered in them - my arms, my legs, my ankles - knackered and battered. I was gaffa-taped for a little while and tied up for most of it. My wrist was sore at the end! It was a different experience anyway, acting for two weeks with your hands tied behind your back on a chair. Kym Marsh was like, 'You loved it!' We were tied up and gagged for a week and a half."
Alcoholism and relationship with Peter Barlow
In July 2010, The Sun newspaper reported that an upcoming storyline would see Carla face a drink problem after King was pictured filming a visit to alcoholics anonymous. An insider told the paper: "She sees Peter Barlow (Chris Gascoyne) at the meeting and backs out, pretending she is meant to be in a Spanish class next door."
In July 2011, it was reported that Carla will drunkenly drive her car into the bookies, injuring Stella in the process. This was the result of further rejections from Peter Barlow. A source told The Sun: "Carla's drinking is out of control again, it's a cry for help – and for love". The shows producer, Phil Collinson recently teased a storyline seeing Carla's feelings or Peter to arise once again. Collinson said: "I have to say, it's one of the biggest stories that we've told on Corrie for many years. She's going to have a pretty rough time across the autumn."
In September 2010, it was reported that Carla would fall for Peter Barlow portrayed by Chris Gascoyne. It was reported that pair apparently grow closer as Peter helps Carla overcome her boozing and comes to her aid when she is arrested for drink driving. A source said: "Carla is feeling vulnerable and Peter is there," a source told the paper. "They soon become more than friends. He's stunned when she tells him she hasn't felt like this about anyone since Liam." Carla's best friend Leanne (Jane Danson) who is in a relationship with Peter would tell Carla that she is in love with her ex-husband Nick Tilsley (Ben Price), "This storyline will really put the cat among the pigeons," the source added.
Alison King later told Inside Soap that she wants Carla's friendship with Peter to develop even further as he helps her to battle an alcohol addiction. King said: "I think she should definitely gets her claws into Peter. They've got a nice friendship and some good banter going on. They're equals, and I think it's the first time Carla's felt that way with someone since Liam died. They could be a great coupling – but it would turn into a nightmare if they both fell off the wagon."
Relationship with Frank Foster, rape and Frank's murder
In June 2011, it was announced that Carla will reportedly be left "fighting for her life" after being attacked by her boyfriend. The factory owner, played by Alison King, would be subjected to a physical and sexual assault by Frank Foster after he suspects she is cheating on him with Peter Barlow. Carla will consider leaving Frank prior to the attack, but feels she owes him after he invested in her business and takes the blame for a car accident she is responsible for. The plot was a prominent storyline over the summer and aired after the 9pm watershed during a week of special episodes. Tracy Barlow will offer to give Frank a positive character reference in court, while Peter's marriage to Leanne suffers.
On 3 February 2012, Coronation Street confirmed Frank would be killed off as part of a whodunit storyline. The news came shortly after the episode showing Frank being found not guilty of raping Carla was broadcast. A writer for the official Coronation Street website said "Now events will take an even more dramatic turn as tensions rise and vengeance will be on the minds of several characters, climaxing in Frank's death! And with so many residents having a motive for killing the twisted factory boss – the list of suspects reads like a 'Who's Who' of Weatherfield." Over the following weeks, Frank manages to alienate himself as he tries to get revenge on Carla for dragging him through court. Lancel said Frank's true colours would be exposed and he does not think his life is in danger for a moment. His body would be found in the factory, following "days of arguments and confrontations with associates, lovers and enemies alike." A reporter for the Metro later announced that five regular characters would become suspects during the investigation into Frank's murder. Frank would be found dead on the floor of the Underworld factory by Sally Webster. The Metro reporter said Sally comes under suspicion when she is found standing over Frank's body with bloodied hands. Carla, Peter and Michelle are questioned by the police, while Sally's ex-husband, Kevin, will also fall under suspicion. Lancel praised his character's final storyline, calling it "classic Corrie". It was later revealed that Frank's mother, Anne, was the killer during a showdown between her, Carla, Sally and Kevin.
Rob Donovan and temporary departure
In March 2012, it was announced that Carla's brother Rob Donovan would be arriving later in the year. Carla had previously mentioned a brother. Speaking of the announcement a Coronation Street spokesperson said: "We are seeing lots of different actors over the next week or so. We have got some exciting storylines lined up for Carla's brother. He is a character the fans have been keen to meet for some time". In May 2012, it was announced that actor Marc Baylis had been cast to play Rob. Speaking of his casting Baylis said: "I feel incredibly honoured to be joining the very talented cast of Coronation Street. Rob is an exciting character to play and I am hoping he is going to ruffle a few Weatherfield feathers". Producer Phil Collinson said: "I'm very pleased to welcome Marc to the cast – the latest in a long line of handsome Corrie charmers. Carla's brother Rob is sure to set hearts fluttering in Weatherfield from the minute he arrives. The audience can expect thrills and a few broken hearts when this handsome bad boy hits town." Rob departed in November 2014 and returned later in December 2015 whilst he was in prison for murdering Tina.
In May 2012, it was reported that Carla would depart with her boyfriend Peter Barlow (Chris Gascoyne) in 2012, for four months. Speaking of her departure King said: "It's three years since I had a baby and I've been working for all of that time so I haven't been able to spend too much time with my family. I plan to have a nice holiday and spend time at home getting jobs done on the house, all very normal stuff. King insisted that she still enjoys playing Carla and has no plans to depart for good. King's exit scenes aired on 16 July 2012, she returned to filming on 1 October 2012 and was back on screen in December, and shows boss announced that Carla and Peter would return at Christmas with big news.
Extension of the Connor family and father's identity
In 2015, Coronation Street introduced three new members of the Connor family, consisting of Aidan Connor (Shayne Ward), Kate Connor (Faye Brookes) and Johnny Connor (Richard Hawley). Producer Stuart Blackburn told Digital Spy that there would be a real shocker for Carla after she receives news from one of the new Connors. Blackburn commented: "The Connors are looking great. I think in Aidan, Johnny and Kate, we've really hit gold. One of those characters will deliver a bit of news to Carla that will change her sense of self and perception forever. It's going to be a real shocker."
Departure
On 1 May 2015, it was reported that King would be "taking a break" in 2016. A Coronation Street spokeswoman said in a statement released to Digital Spy: "Alison King has indicated to producers that she would like to take a sabbatical from the show for creative reasons at some point in 2016. She wishes to try her hand at other projects before returning to the part of Carla Connor, a role she has enjoyed playing for nine years. Before Ali takes her break, Carla has much more drama to come. At the end of this month, she will be central to the explosive storyline which sees Victoria Court go up in flames, and the aftermath of that plotline will have huge consequences for the factory boss. Ali's desire to take a break from the show gives the writers the opportunity to come up with a enthralling exit for the character." In September 2015, King said in an interview: "I have just signed till May 2016, there is a lot to do with Carla yet. I haven't had a chance to think about beyond that. On 8 January 2016, it was confirmed that King's departure was in fact permanent. King told Metro: "It's not actually a break – I'm actually leaving. Because they're leaving the door open, I think people originally called it a break and people are asking 'When are you coming back?' and I'm like 'I'm not'".
A storyline was created to built up to her departure. A special week aired from 22 May to 26 May alongside the Britain's Got Talent semi-final just like in previous years. A trailer also accompanied the shows and after each episode a preview of the next episode was shown. The episodes had to be broadcast at 9pm because of the content within them. Two storylines were put into this week, the wedding and the discovery of Callum Logan's (Sean Ward) body. This involved the Platt family heavily and Carla caused the crash into the house where the body was hidden, finishing the storyline from his murder which had started in September 2015. King filmed her final scenes in April 2016 with them being broadcast on 26 May 2016.
Critical response
Columnist Grace Dent has described Carla as "...an alluring vision, raven haired, classy, sultry and replete with guile". The episode aired on 3 December 2008, in which Carla married Tony Gordon attracted an impressive peak of 10.5 million viewers.
In January 2009, the character was heralded as the new Elsie Tanner: "strong, dark, mouthy, pushy, full of herself and nobody's fool, ready to put the world to rights with another lashing of lipstick. Has Coronation Street finally found the new Elsie Tanner in Carla Gordon I'm starting to think that perhaps they might have". The return of the character on 19 October 2009, after an eight-month absence, drew large ratings for the show's episodes which were watched by 9.88m (42.2%) and 10.24m (40.5%) respectively.
Radio Times soaps columnist David Brown gave mixed comments in his response to Carla's rape storyline. He made the point that while it was being treated with more sensitivity than the rape of Toyah Battersby (Georgia Taylor) was, back in 2001, the impression was that the writing team were placing too much pain and anguish upon Carla's character: "By having Carla undergo a vicious violation like rape, it begins to feel that she's being systematically targeted by the storyliners. There's no denying that the scenes in this evening's double bill are powerfully acted by Alison King, but there seems to be an underlying mission to crack open Carla's carapace and expose her vulnerability. In the wider world, rapists often choose their targets regardless of the victim's circumstance, so there's no saying that Carla wouldn't suffer an assault of this sort. But, in a fictional setting, it does begin to look cruel when so much anguish is piled onto one person's shoulders."
Sarah Ellis of Inside Soap said that Carla was great to watch when she is with Peter. She added that they are "like a car crash waiting to happen". A reporter writing for the Inside Soap Yearbook 2017 described Carla as a "soap favourite" and hoped she would "hurry home soon". Another reporter later named Carla and Tracy's feud as one of the "best bits of February", describing the pair as "sworn enemies". They described Tracy confronting Carla as "the big moment" in the episodes.
Accolades
In an online poll conducted by MSN Entertainment, Carla Connor was voted as 'Soapland's Sexiest Female of 2008', with more than 31% of votes. At the 2008 Inside Soap Awards, the character was voted "Best Bitch". King was awarded "Best Actress" at The British Soap Awards 2012. On Digital Spy's 2012 end of year reader poll, King was nominated for "Best Female Soap Actor" and came fifth with 9.7% of the vote. King was nominated for the "Best Actress" award at The British Soap Awards 2014, and was nominated for the award again in the 2015 ceremony.
References
Carla Connor Wikipedia
(Text) CC BY-SA