Canada




G




18,797 km²




Québec




EST (UTC-5)




418, 581




700,616 (2011)






6 RCM, 1 ET Charlevoix Charlevoix-Est La Côte-de-Beaupré L'Île-d'Orléans La Jacques-Cartier Portneuf Agglomeration of Quebec City (ET)




www.capitale-nationale.gouv.qc.ca
Capitale-Nationale ([kapital nasjɔnal]; English: National Capital region) is one of 17 administrative regions of Quebec, Canada. Quebec City, Quebec's centre of government, is located in this region. It has a land area of 18,796.86 km2. It reported a total resident population of 700,616 as of the Canada 2011 Census, with Quebec City having 73.7 percent of the total.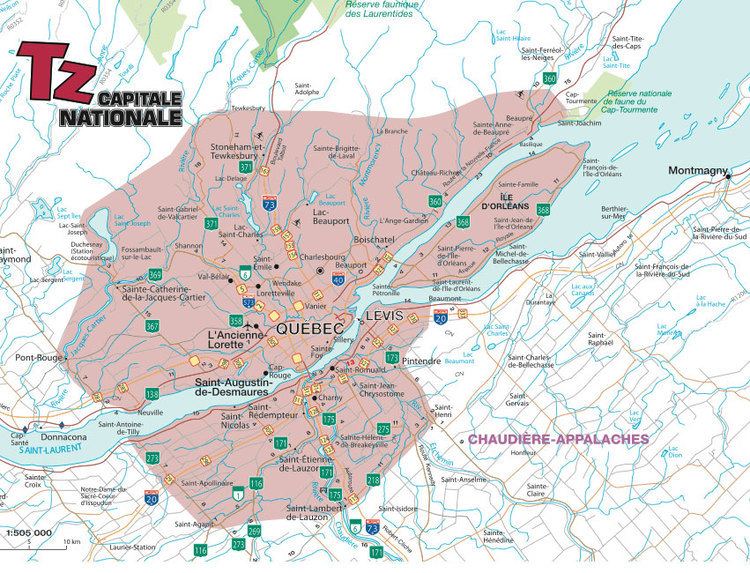 Prior to January 2000, it was known as the Québec administrative region.
Regional County Municipalities
Independent Parish
Notre-Dame-des-Anges
Native People's Reserve
Wendake
Francophone: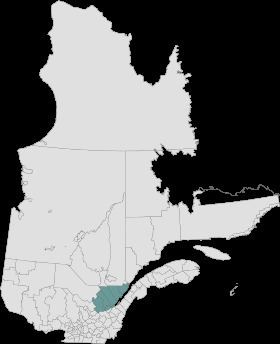 Commission scolaire de Charlevoix (Charlevoix and Charlevoix-Est).
Commission scolaire des Découvreurs
Commission scolaire de la Capitale
Commission scolaire de Portneuf
Commission scolaire des Premières-Seigneuries
Anglophone:
Central Quebec School Board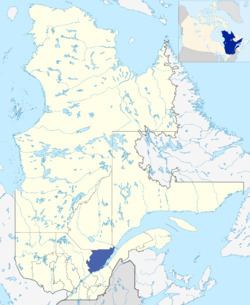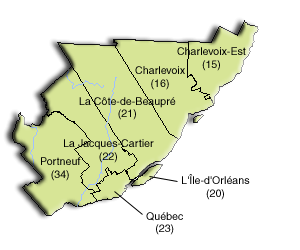 Capitale-Nationale Wikipedia