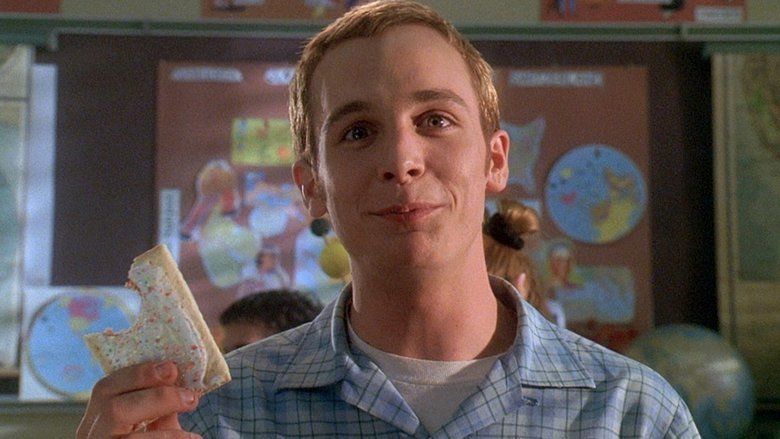 The story takes place at a high school graduation party and in a style much like that of the high school movies of the 1980s. The filmmakers were inspired by their observation that in most teen films the best scenes were the party scenes, and thus decided to make a movie set entirely at a party. Though the film deals in common high school stereotypes, some favor its chaotic but appealing mise-en-scène and performances.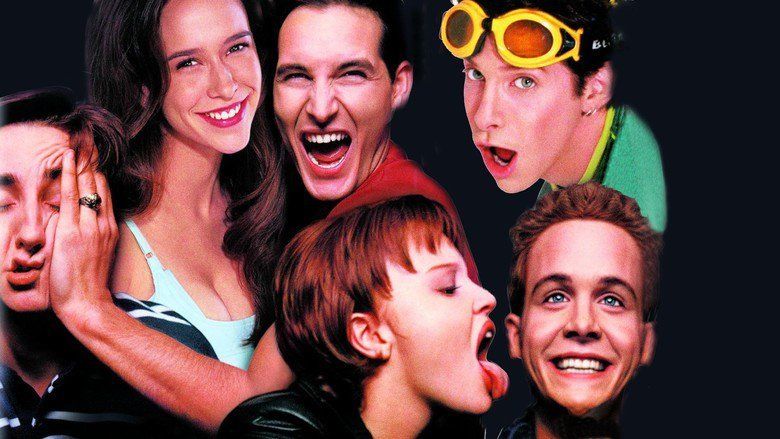 The film takes its name from The Replacements' song of the same title, from their 1987 album Pleased to Meet Me, which plays over the film's closing credits.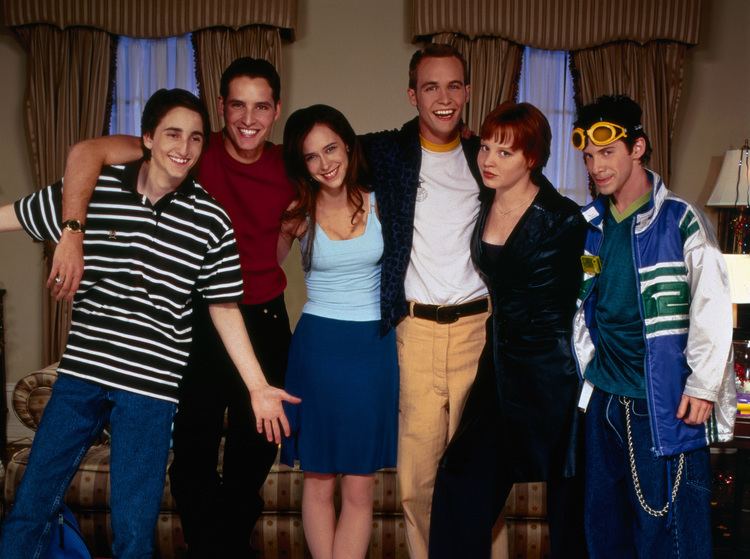 The senior class of a suburban high school, Huntington Hillside, are attending a graduation party at a large house owned by a rich class member's family. Among them are Preston Meyers (Ethan Embry), who plans to proclaim his love to his four-year secret crush Amanda Beckett (Jennifer Love Hewitt). Amanda, the most popular girl in school and the senior class prom queen, has recently broken up with her popular jock boyfriend Mike Dexter (Peter Facinelli). Mike is targeted by nerd classmate William Lichter (Charlie Korsmo), who is plotting revenge against him for years of bullying. Preston's antisocial best friend Denise Fleming (Lauren Ambrose) has no intention of going to the party but is dragged along by Preston. Kenny Fisher (Seth Green) is a wigger who plans on losing his virginity by the end of the night.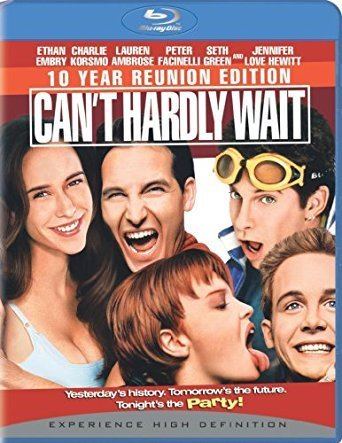 Amanda is consoled by her popular girlfriends, whom she realizes she has nothing in common with, and her own second-cousin, who tries to hit on her. She tries to figure out if she has an identity beyond "Mike Dexter's girlfriend". She discovers a letter addressed to her by Preston and, moved by its contents, makes it her mission to find him, but she doesn't know what he looks like and no one she asks gives any helpful descriptions. Meanwhile, Denise and Kenny end up getting locked inside a bathroom, where they talk about their old friendship and how they had drifted apart; their conversation leads to the restoration of their friendship and escalates into them having sex.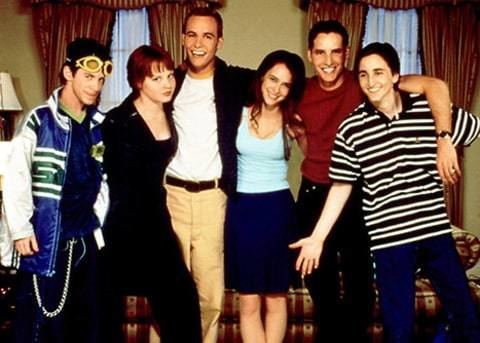 Before the party, Mike convinces his fellow jock friends to dump their girlfriends and remain single as they go to college. Later, an intoxicated Mike learns from Trip McNeely (Jerry O'Connell in a cameo)—a graduate and former stud from his high school—that in college, guys like them are "a dime a dozen". Trip emphasizes how he dumped his girlfriend in the same fashion that Mike did to score with women and was unsuccessful. Terrified, Mike tries to get Amanda back, but she is happier without him and humiliates him in front of everyone at the party. Preston finds Amanda and confesses his love, but she assumes he is another pervert and rejects him in front of the entire class. She later realizes her mistake when she sees Preston's yearbook picture and tries to find him, but he has driven home.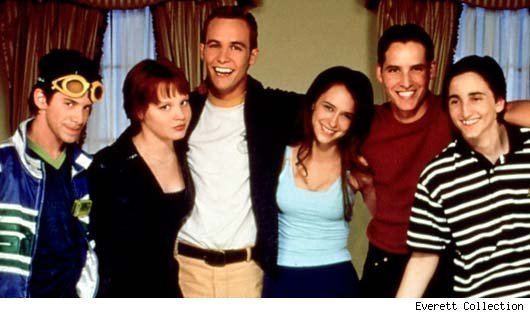 At the same time, William devises his plan to get revenge on Mike. He has two X-Files-obsessed friends wait on the roof, while he goes into the party to drive Mike out. While inside the party, William begins drinking alcohol to fit in, and drinks enough to make him forget what he is doing there. An impromptu sing-along to Guns N' Roses' "Paradise City" causes him to become popular. William begins talking with Mike, who apologizes for bullying him. William forgives him, and the two seemingly become friends. When Mike and William are jailed as a result of a police bust, Mike takes the blame.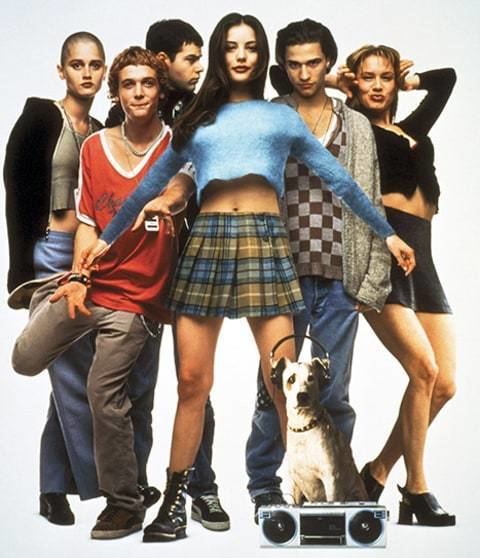 The next morning, when William sees Mike and some of his friends at a diner, he tries to thank Mike for taking the fall. But Mike acts as though he remembers nothing that happened the previous night and ridicules William in front of his friends. Meanwhile, Preston is at a railway station, about to leave for Boston. Amanda visits Preston at the station and asks him about the letter. Preston confesses he wrote it and is about to depart for a writing workshop with Kurt Vonnegut. The two say goodbye, but soon, Preston stops and runs back to Amanda, and they kiss.
As the film ends, the characters' fates are revealed:
Seven hours later, Preston got on a train to Boston. Amanda wrote him a letter for every day that he was away. They are still together.
The day after the party, Denise and Kenny meet up in a diner; five minutes later, Denise dumped Kenny. Ten minutes later, they found a bathroom and got back together.
Mike went to college but, after drinking too much, lost his football scholarship. He ended up forty pounds overweight and working at the car wash, a job he lost when incriminating Polaroids surfaced.
William became one of the most popular students at Harvard. He formed his own computer company that has made him worth millions, and he is dating a supermodel.
William's two nerdy friends were abducted by aliens after discussing that they did not miss anything by not attending the party.
Can't Hardly Wait was released on June 12, 1998, and grossed $8,025,910 in its opening weekend. Its total domestic gross was $25,605,015, more than double its production budget.
The film received mixed reviews from critics. Rotten Tomatoes gives the film a rating of 40% based on reviews from 58 critics.
In 2012, Entertainment Weekly ranked Can't Hardly Wait number 44 on its list of the 50 Best High School Movies of all time.
The film was released on VHS and DVD on November 17, 1998. On September 30, 2008, it was re-released on DVD and Blu-ray as the "10 Year Reunion Edition" to commemorate the film's 10th anniversary. The re-release included bonus features not on the original release.
The film's soundtrack peaked at number 25 on the Billboard 200 chart.
Other music featured in the movie but not on the soundtrack includes: