Occupation

Actress




Height

1.66 m




Years active

1997–present




Spouse

Sam Handel (m. 2001)




Name

Lauren Ambrose




Children

Orson Handel




Role

Film actress








Full Name

Lauren Anne D'Ambruoso




Born

February 20, 1978 (age 45) (

1978-02-20

) New Haven, Connecticut, U.S.


Parents

Frank D'Ambruoso, Anne Wachtel




Movies and TV shows

Six Feet Under, Can't Hardly Wait, Dig, Where the Wild Things Are, Sleepwalk with Me


Similar People

Peter Krause, Frances Conroy, Michael C Hall, Rachel Griffiths, Robbie Amell
Lauren ambrose an american film television and stage actress
Lauren Ambrose (born February 20, 1978) is an American actress and singer. She is known for her television roles as Claire Fisher in Six Feet Under (2001–2005), for which she won two Screen Actors Guild Awards, and as Jilly Kitzinger in Torchwood: Miracle Day (2011). Her film credits include Can't Hardly Wait (1998) and Psycho Beach Party (2000).
Contents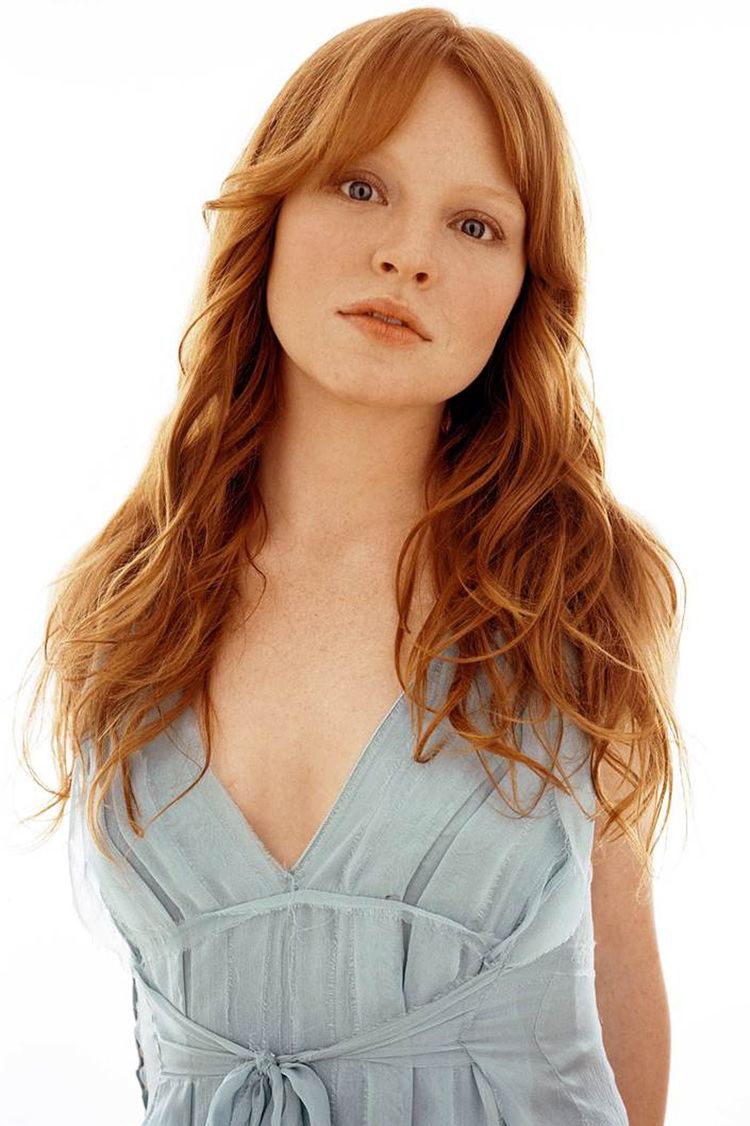 She is the lead singer of the ragtime band Lauren Ambrose and the Leisure Class.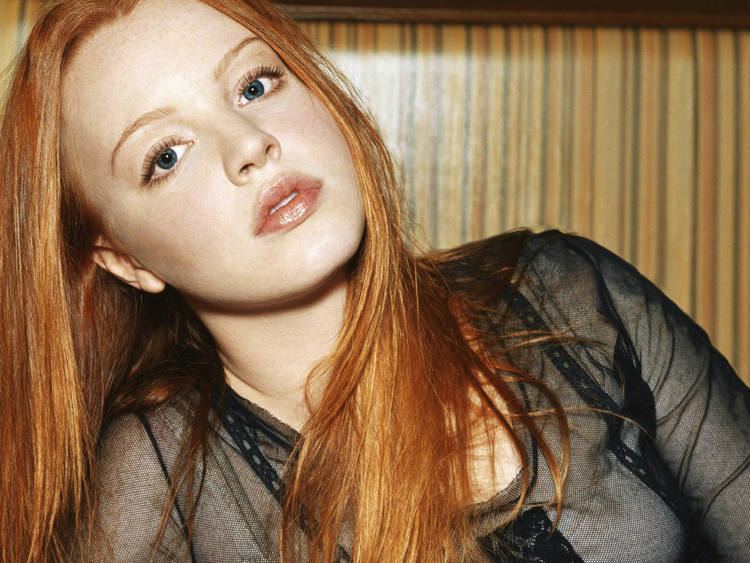 Early life
Ambrose was born Lauren Anne D'Ambruoso in New Haven, Connecticut. She is the daughter of Frank D'Ambruoso, a caterer and Anne (née Wachtel), an interior designer. She is of Italian descent on her father's side and German, English, and Irish on her mother's. Ambrose attended Choate Rosemary Hall in Wallingford, Connecticut, Wilbur Cross High School, High School in the Community, and the ACES Educational Center for the Arts in New Haven. She is also a trained opera singer who studied voice and opera at the Boston University Tanglewood Institute.
Career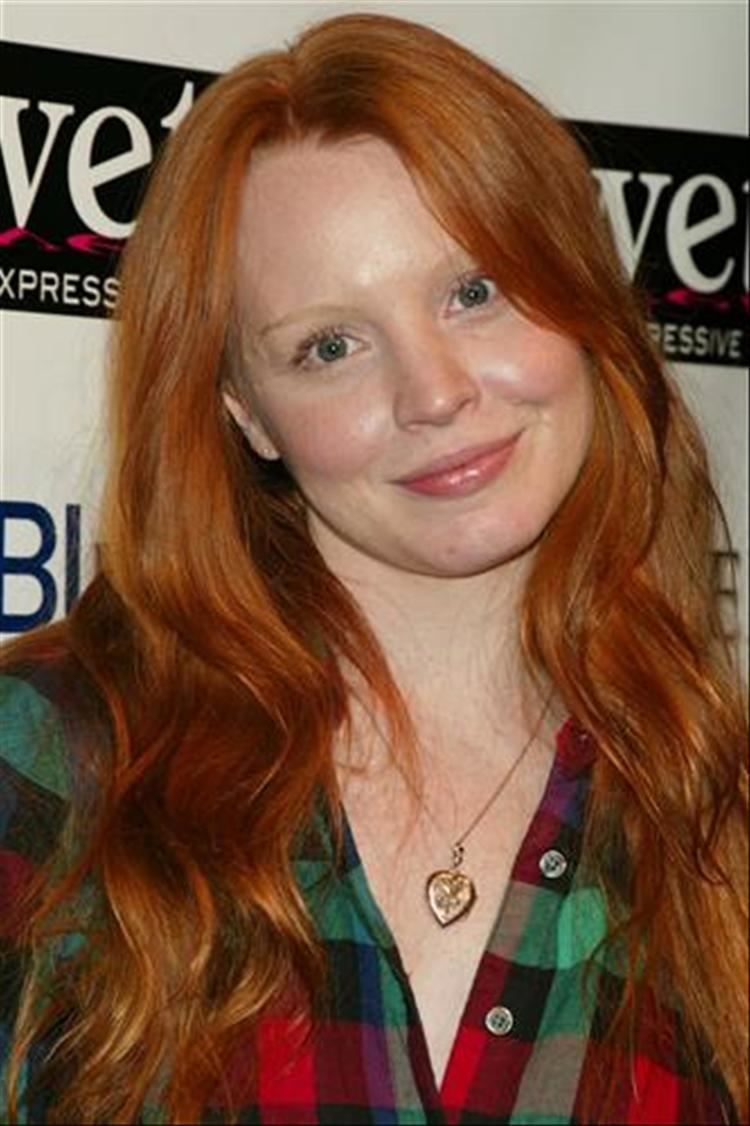 Ambrose began her career in New York theater, mainly in Off-Broadway productions. Her early career also included television appearances, most notably playing supporting guest roles on Law & Order, and a feature guest role on the show in the 1998 episode "Damaged" as Valerie Maxwell, a mentally-challenged young woman raped by a group of popular high school students. Her first film role was In & Out (1997), which was followed by a more prominent role in the high school comedy Can't Hardly Wait (1998). She was the ingenue lead, Florence "Chicklet" Forrest, in the cult favorite Psycho Beach Party (2000). Ambrose began her role on Six Feet Under in early 2001. She was nominated for the Best Actress in a Supporting Role Emmy Award twice, following the 2002 and 2003 seasons of the critically acclaimed drama.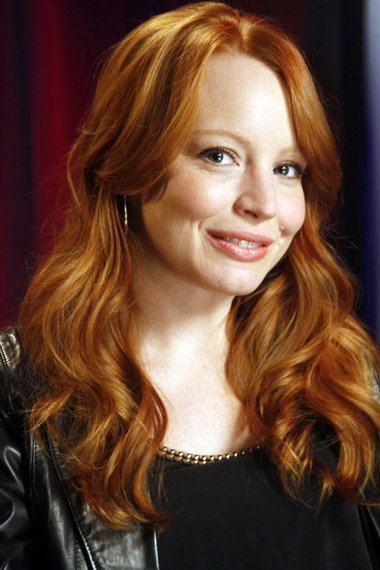 In 2006, Ambrose made her Broadway debut in the Lincoln Center Theater revival of Awake and Sing!. In 2007, she appeared as Juliet in the Public Theater's Shakespeare in the Park performance of Romeo and Juliet at the Delacorte Theater in Central Park, to great critical acclaim. She appeared as Ophelia in the 2008 performance of Hamlet for Shakespeare in the Park. Ambrose returned to Broadway in Exit the King (by Eugène Ionesco) at the Ethel Barrymore Theater on Broadway, opposite Geoffrey Rush and Susan Sarandon. Ambrose provided the voice of monster KW in Where the Wild Things Are, which was released in 2009.
In 2011, Ambrose appeared in seven of the ten episodes of Torchwood: Miracle Day. She played Jilly Kitzinger, "a sweet-talking PR genius with a heart of stone who's just cornered the most important client of her career … and maybe of all time". For her performance as Kitzinger, Ambrose received a Saturn Award nomination for Best Supporting Actress In Television.
Ambrose is the lead singer of Lauren Ambrose and the Leisure Class, a ragtime dixieland jazz band formed in 2009. They have performed several times at Joe's Pub and charity events.
Personal life
Ambrose has been married to professional photographer Sam Handel of Needham, MA since September 2001. They have two children.
Filmography
Actress
-
Tonight at Noon (completed)
as
Mae
2023
Yellowjackets (TV Series)
as
Van
- Burial (2023) - Van
- Qui (2023) - Van
- Two Truths and a Lie (2023) - Van
- Old Wounds (2023) - Van
- Digestif (2023) - Van (credit only)
- Edible Complex (2023) - Van (credit only)
- Friends, Romans, Countrymen (2023) - Van (credit only)
2019
Servant (TV Series)
as
Dorothy Turner
- Fallen (2023) - Dorothy Turner
- Awake (2023) - Dorothy Turner
- Tunnels (2023) - Dorothy Turner
- Myth (2023) - Dorothy Turner
- Zoo (2023) - Dorothy Turner
- Neighbors (2023) - Dorothy Turner
- Boo (2023) - Dorothy Turner
- Séance (2023) - Dorothy Turner
- Itch (2023) - Dorothy Turner
- Pigeon (2023) - Dorothy Turner
- Mama (2022) - Dorothy Turner
- Commitment (2022) - Dorothy Turner
- Donut (2022) - Dorothy Turner
- Camp (2022) - Dorothy Turner
- Fish (2022) - Dorothy Turner
- Tiger (2022) - Dorothy Turner
- Ring (2022) - Dorothy Turner
- Hair (2022) - Dorothy Turner
- Hive (2022) - Dorothy Turner
- Donkey (2022) - Dorothy Turner
- Josephine (2021) - Dorothy Turner
- Goose (2021) - Dorothy Turner
- Loveshack (2021) - Dorothy Turner
- Marino (2021) - Dorothy Turner
- Espresso (2021) - Dorothy Turner
- Cake (2021) - Dorothy Turner
- 2:00 (2021) - Dorothy Turner
- Pizza (2021) - Dorothy Turner
- Spaceman (2021) - Dorothy Turner
- Doll (2021) - Dorothy Turner
- Balloon (2020) - Dorothy Turner
- Jericho (2020) - Dorothy Turner
- Boba (2020) - Dorothy Turner
- Haggis (2019) - Dorothy Turner
- Rain (2019) - Dorothy Turner
- Cricket (2019) - Dorothy Turner
- Bear (2019) - Dorothy Turner
- Eel (2019) - Dorothy Turner
- Wood (2019) - Dorothy Turner
- Reborn (2019) - Dorothy Turner
2018
Joseph Pulitzer: Voice of the People (Documentary)
as
Kate Davis
2016
The X-Files (TV Series)
as
Agent Einstein
- My Struggle III (2018) - Agent Einstein
- My Struggle II (2016) - Agent Einstein
- Babylon (2016) - Agent Einstein
2017
Monsters of God (TV Movie)
as
Cynthia Lancaster
2016
The Interestings (TV Movie)
as
Jules Jacobson
2015
Broad Squad (TV Movie)
as
Eileen
2015
Dig (TV Mini Series)
as
Debbie Morgan
- Sisters of Dinah (2015) - Debbie Morgan
- Trust No One (2015) - Debbie Morgan
- The Well of Souls (2015) - Debbie Morgan
- Emma Wilson's Father (2015) - Debbie Morgan
- Prayer of David (2015) - Debbie Morgan
- Meet the Rosenbergs (2015) - Debbie Morgan
- Catch You Later (2015) - Debbie Morgan
- Pilot (2015) - Debbie Morgan
2014
Deliverance Creek (TV Movie)
as
Belle Gatlin Barlow
2013
Law & Order: Special Victims Unit (TV Series)
as
Vanessa Mayer
- Surrender Benson (2013) - Vanessa Mayer
- Her Negotiation (2013) - Vanessa Mayer
2013
The River (Short)
as
Maria
2013
Robot Chicken (TV Series short)
as
Natasha Fatale / Anita Radcliffe
- Papercut to Aorta (2013) - Natasha Fatale / Anita Radcliffe (voice)
2012
Coma (TV Mini Series)
as
Susan Wheeler
- Part Two (2012) - Susan Wheeler
- Part One (2012) - Susan Wheeler
2012
Grassroots
as
Emily Bowen
2012
I'm Coming Over (Short)
as
Greta
2012
Wanderlust
as
Almond Cohen
2012
Sleepwalk with Me
as
Abby
2011
Weekends at Bellevue (TV Movie)
as
Ellie Harlow
2011
Torchwood (TV Series)
as
Jilly Kitzinger
- Miracle Day: The Blood Line (2011) - Jilly Kitzinger
- Miracle Day: The Gathering (2011) - Jilly Kitzinger
- Miracle Day: End of the Road (2011) - Jilly Kitzinger
- Miracle Day: The Categories of Life (2011) - Jilly Kitzinger
- Miracle Day: Escape to LA (2011) - Jilly Kitzinger
- Miracle Day: Dead of Night (2011) - Jilly Kitzinger
- Miracle Day: Rendition (2011) - Jilly Kitzinger
2009
Where the Wild Things Are
as
KW (voice)
2009
Loving Leah (TV Movie)
as
Leah Lever
2008
The Return of Jezebel James (TV Series)
as
Coco Tompkins
- Paragraph Two, Section Three (2008) - Coco Tompkins
- I'm with Blank (2008) - Coco Tompkins
- Sarah Takes a Bullet (2008) - Coco Tompkins
- Needles and Schlag (2008) - Coco Tompkins
- Frankenstein Baby (2008) - Coco Tompkins
- Pilot (2008) - Coco Tompkins
2007
The Darkness (Video Game)
as
Jenny Romano (voice)
2007
Starting Out in the Evening
as
Heather Wolfe
2001
Six Feet Under (TV Series)
as
Claire Fisher
- Everyone's Waiting (2005) - Claire Fisher
- Static (2005) - Claire Fisher
- All Alone (2005) - Claire Fisher
- Ecotone (2005) - Claire Fisher
- Singing for Our Lives (2005) - Claire Fisher
- The Silence (2005) - Claire Fisher
- The Rainbow of Her Reasons (2005) - Claire Fisher
- Eat a Peach (2005) - Claire Fisher
- Time Flies (2005) - Claire Fisher
- Hold My Hand (2005) - Claire Fisher
- Dancing for Me (2005) - Claire Fisher
- A Coat of White Primer (2005) - Claire Fisher
- Untitled (2004) - Claire Fisher
- Bomb Shelter (2004) - Claire Fisher
- The Black Forest (2004) - Claire Fisher
- Grinding the Corn (2004) - Claire Fisher
- Coming and Going (2004) - Claire Fisher
- The Dare (2004) - Claire Fisher
- Terror Starts at Home (2004) - Claire Fisher
- That's My Dog (2004) - Claire Fisher
- Can I Come Up Now? (2004) - Claire Fisher
- Parallel Play (2004) - Claire Fisher
- In Case of Rapture (2004) - Claire Fisher
- Falling into Place (2004) - Claire Fisher
- I'm Sorry, I'm Lost (2003) - Claire Fisher
- Twilight (2003) - Claire Fisher
- Death Works Overtime (2003) - Claire Fisher
- Everyone Leaves (2003) - Claire Fisher
- The Opening (2003) - Claire Fisher
- Tears, Bones & Desire (2003) - Claire Fisher
- Timing & Space (2003) - Claire Fisher
- Making Love Work (2003) - Claire Fisher
- The Trap (2003) - Claire Fisher
- Nobody Sleeps (2003) - Claire Fisher
- The Eye Inside (2003) - Claire Fisher
- You Never Know (2003) - Claire Fisher
- Perfect Circles (2003) - Claire Fisher
- The Last Time (2002) - Claire Fisher
- I'll Take You (2002) - Claire Fisher
- The Liar and the Whore (2002) - Claire Fisher
- The Secret (2002) - Claire Fisher
- Someone Else's Eyes (2002) - Claire Fisher
- It's the Most Wonderful Time of the Year (2002) - Claire Fisher
- Back to the Garden (2002) - Claire Fisher
- In Place of Anger (2002) - Claire Fisher
- The Invisible Woman (2002) - Claire Fisher
- Driving Mr. Mossback (2002) - Claire Fisher
- The Plan (2002) - Claire Fisher
- Out, Out, Brief Candle (2002) - Claire Fisher
- In the Game (2002) - Claire Fisher
- Knock, Knock (2001) - Claire Fisher
- A Private Life (2001) - Claire Fisher
- The Trip (2001) - Claire Fisher
- The New Person (2001) - Claire Fisher
- Life's Too Short (2001) - Claire Fisher
- Crossroads (2001) - Claire Fisher
- Brotherhood (2001) - Claire Fisher
- The Room (2001) - Claire Fisher
- An Open Book (2001) - Claire Fisher
- Familia (2001) - Claire Fisher
- The Foot (2001) - Claire Fisher
- The Will (2001) - Claire Fisher
- Pilot (2001) - Claire Fisher
2004
Admissions
as
Evie Brighton
2000
Swimming
as
Frankie Wheeler
2000
Psycho Beach Party
as
Florence 'Chicklet' Forrest / Ann Bowman
1999
Saving Graces (TV Series)
as
Grace Whitmore
1999
Party of Five (TV Series)
as
Myra Wringler
- Fate, Hope and Charity (1999) - Myra Wringler
- We Gather Together (1999) - Myra Wringler
- Too Close (1999) - Myra Wringler
- The Shortest Distance (1999) - Myra Wringler
- Bye, Bye, Love (1999) - Myra Wringler
1999
Summertime's Calling Me (Short)
as
Tami
1998
Can't Hardly Wait
as
Denise Fleming
1992
Law & Order (TV Series)
as
Valerie Maxwell / Maureen McKinnon / Jessica
- Damaged (1998) - Valerie Maxwell
- Pride and Joy (1993) - Maureen McKinnon
- Skin Deep (1992) - Jessica
1995
The State (TV Series)
as
Audience Member
- Episode #4.4 (1995) - Audience Member (uncredited)
Producer
2013
The River (Short) (producer)
2012
I'm Coming Over (Short) (producer)
2011
About Sunny (producer)
Soundtrack
2018
The 72nd Annual Tony Awards (TV Special) (performer: "The Rain in Spain", "I Could Have Danced All Night")
2001
Six Feet Under (TV Series) (performer - 3 episodes)
- The Rainbow of Her Reasons (2005) - (performer: "You Ride Up My Thighs")
- The Dare (2004) - (performer: "I'm a Lonely Little Petunia in an Onion Patch")
- The Foot (2001) - (performer: "What a Little Moonlight Can Do")
Thanks
2015
The X-Files: Re-Opened (TV Movie documentary) (thanks)
Self
2023
The Talk (TV Series)
as
Self
- Wendi McLendon-Covey/Lauren Ambrose/Jamie Yuccas (2023) - Self
2023
Live with Kelly and Mark (TV Series)
as
Self
- Live's Spring Has Sprung Week: Day 1 (2023) (2023) - Self
2023
Entertainment Tonight (TV Series)
as
Self
- Episode #42.107 (2023) - Self
2023
Pop Culture Weekly with Kyle Mcmahon (TV Series)
as
Self
- Servant cast talks Season 4: M. Night Shyamalan, Toby Kebbell, Lauren Ambrose & Nell Tiger Free (2023) - Self
2020
Today (TV Series)
as
Self - Guest
- Episode dated 9 January 2023 (2023) - Self - Guest
- Episode dated 28 January 2022 (2022) - Self - Guest
- Episode dated 8 January 2020 (2020) - Self - Guest
2022
In Creative Company (Podcast Series)
as
Self
- Lauren Ambrose on Servant (2022) - Self
2021
GMA3: What You Need to Know (TV Series)
as
Self
- Ernest J. Grant/Tim Tebow/Lauren Ambrose/Tory Johnson (2021) - Self
2009
Made in Hollywood (TV Series)
as
Self
- Knives Out/The Knight Before Christmas/Holiday Rush/Servant/Merry Happy Whatever (2019) - Self
- Episode #5.4 (2009) - Self
2019
Sidewalks Entertainment (TV Series)
as
Self - Guest
- Lauren Ambrose and Toby Kebbell (2019) - Self - Guest
2019
IMDb on the Scene - Interviews (TV Series)
as
Self - Guest
- Servant (2019) - Self - Guest
2018
The 72nd Annual Tony Awards (TV Special)
as
Self - Nominee & Performer
2018
Show People with Paul Wontorek (TV Series)
as
Self
- Lauren Ambrose (2018) - Self
2018
Theater Talk (TV Series)
as
Self - Guest
- "My Fair Lady" 2018 Broadway Revival (2018) - Self - Guest
2018
SAG Foundation Conversations (TV Series)
as
Self
- Lauren Ambrose (2018) - Self
2018
Late Night with Seth Meyers (TV Series)
as
Self - Guest
- John Mulaney/Lauren Ambrose/Carter McLean (2018) - Self - Guest
2015
The X-Files: Re-Opened (TV Movie documentary)
as
Self - Agent Einstein
2015
The Meredith Vieira Show (TV Series)
as
Self - Guest
- "Party of Five" Actor Scott Wolf/The "Dig" Cast/Get the Looks from the Hottest TV Shows (2015) - Self - Guest
2009
Up Close with Carrie Keagan (TV Series)
as
Self - Guest
- Episode dated 13 October 2009 (2009) - Self - Guest
2009
HBO First Look (TV Series documentary short)
as
Self
- Where the Wild Things Are (2009) - Self
2007
The View (TV Series)
as
Self - Guest
- Episode dated 11 December 2007 (2007) - Self - Guest
2006
The 60th Annual Tony Awards (TV Special)
as
Self - Presenter
2006
Life and Loss: The Impact of 'Six Feet Under' (TV Movie documentary)
as
Self
2005
Six Feet Under: In Memoriam (TV Movie documentary)
as
Self
2005
11th Annual Screen Actors Guild Awards (TV Special)
as
Self - Nominee
2004
10th Annual Screen Actors Guild Awards (TV Special)
as
Self - Winner
2003
The 55th Annual Primetime Emmy Awards (TV Special)
as
Self - Nominee
2003
The Isaac Mizrahi Show (TV Series)
as
Self - Guest
- Episode dated 14 August 2003 (2003) - Self - Guest
2002
The 54th Annual Primetime Emmy Awards (TV Special)
as
Self
2002
The Late Late Show with Craig Kilborn (TV Series)
as
Self - Guest
- Episode dated 16 August 2002 (2002) - Self - Guest
2002
The Tonight Show with Jay Leno (TV Series)
as
Self - Guest
- Episode #10.135 (2002) - Self - Guest
2002
Showboy
as
Self - Actress, 'Six Feet Under'
2002
Late Show with David Letterman (TV Series)
as
Self - Guest
- Episode dated 19 June 2002 (2002) - Self - Guest
2002
De la mort à la vie: Six Feet Under (TV Movie documentary)
as
Self
2002
The 2002 IFP/West Independent Spirit Awards (TV Special documentary)
as
Self - Audience Member
2002
8th Annual Screen Actors Guild Awards (TV Special)
as
Self - Nominee
2002
The 59th Annual Golden Globe Awards (TV Special documentary)
as
Self - Audience Member
Archive Footage
2013
Spotlight on Broadway (TV Series)
as
Hennie Berger
- The Impresarios (2013) - Hennie Berger
2008
Reinventando Hollywood (TV Movie documentary)
as
Claire Fisher
References
Lauren Ambrose Wikipedia
(Text) CC BY-SA