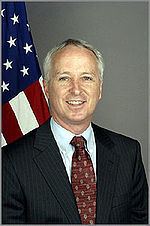 Munter was born in California, in 1954, graduating from Claremont High School in 1972. He attended Cornell University in Ithaca, New York, graduated magna cum laude in 1976 with a B.A.,[6] and the universities of Freiburg and Marburg in Germany. He received a PhD in modern European history in 1983 from Johns Hopkins Universityin Baltimore, Maryland.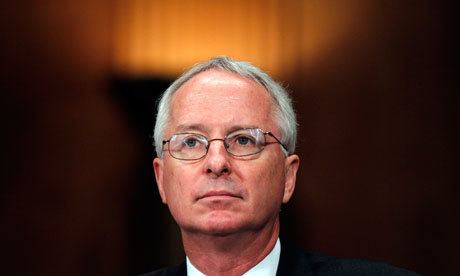 Munter taught European history at the University of California in Los Angeles (1982–1984) and directed European Studies at the Twentieth Century Fund in New York (1984–1985) before joining the Foreign Service.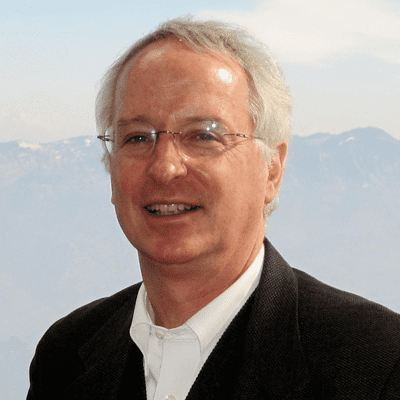 Munter was sworn in as United States Ambassador to the Republic of Serbia on July 26, 2007, and stayed in this position until 2009 when he was transferred to work in Iraq. A career Foreign Service Officer, Munter was Deputy Chief of Mission at the American Embassy in Prague, Czech Republic, from August 2005 to June 2007. He volunteered to lead the first Provincial Reconstruction Team in Mosul, Iraq, from January through July 2006, and then returned to Prague. He came to Prague from Warsaw, Poland, where he served as Deputy Chief of Mission from 2002 to 2005.
Before these assignments, in Washington, D.C., Munter was Director for Central, Eastern, and Northern Europe at the National Security Council (1999–2001), Executive Assistant to the Counselor of the Department of State (1998–1999), Director of the Northern European Initiative (1998), and Chief of Staff in the NATO Enlargement Ratification Office (1997–1998).
He has also served overseas in Bonn, Germany (1995–1997), Prague (1992–1995), and Warsaw (1986–1988). His other domestic assignments include serving as Country Director for Czechoslovakia at the Department of State (1989–1991), Dean Rusk Fellow at Georgetown University's Institute for the Study of Diplomacy (1991), and Staff Assistant in the Bureau of European Affairs (1988–1989).
Munter's ambassadorship to Pakistan, which began in 2010, was expected to last until 2013. On May 7, 2012, however, Munter announced that he was resigning only 18 months into the job. His announcement followed the day after Secretary of State Hillary Clinton in a speech to an audience in Kolkata, India, contradicted statements Munter had previously made regarding a Pakistani national wanted by the United States for terrorism in connection with the November 2008 Mumbai attacks. The online newspaper Asia Times Online cited unnamed well-informed diplomats in the Pakistani capital that the apparent dissatisfaction with the ambassador's handling of that matter is likely an important factor in his resignation. Another version attributed Munter's resignation is his disagreement with the U.S. policy of drone attacks in Pakistan, an opinion Munter shared with then Secretary of State Hillary Clinton. During a State Department press briefing on the day following Munter's announcement the department's spokesperson, responding to media questions, commented that Munter was resigning at a time that would seem to be the ordinary length for an ambassador to Pakistan and that Secretary Clinton had praised his efforts earlier the same day.
In the summer of 2015, the Board of Directors of the EastWest Institute (EWI) announced the appointment of Munter as its new President and Chief Executive Officer, effective August 1, 2015. Munter succeeded John Edwin Mroz, EWI's founder, who had died. In this capacity, Munter heads up the strategic direction of EWI, which facilitates international conflict resolution, around issues pertaining to cybersecurity, strategic trust-building, and economic and military security.