Philippines




camarinesnorte.gov.ph


2,320.07 km2


Bicol




Daet




Liberal




542,915



Camarines Norte is a province of the Philippines located in the Bicol region in Luzon. Its capital is Daet and the province borders Quezon to the west and Camarines Sur to the south.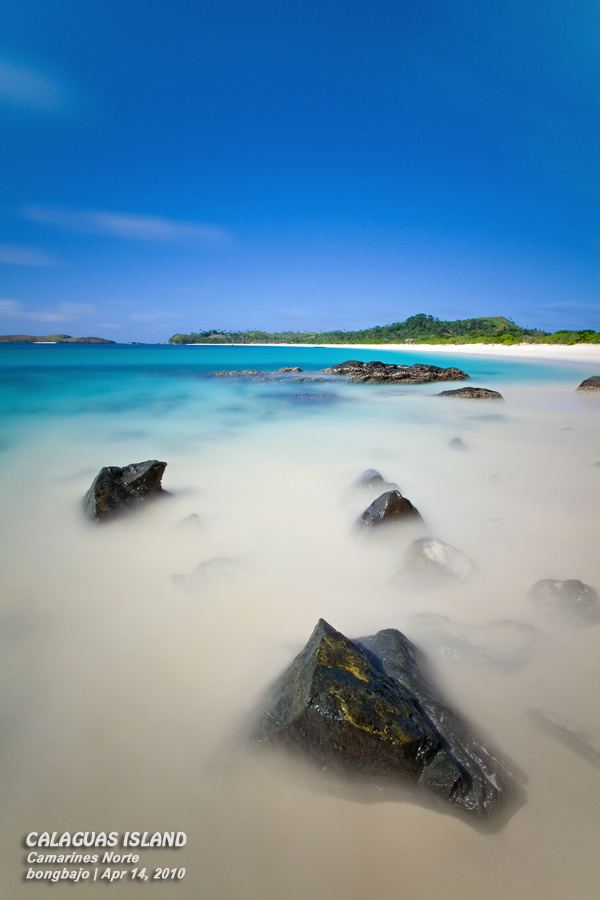 The province of Camarines Norte is found in the northwestern coast of the Bicol Peninsula, which form the southeastern section of Luzon, the largest island in the Philippine archipelago.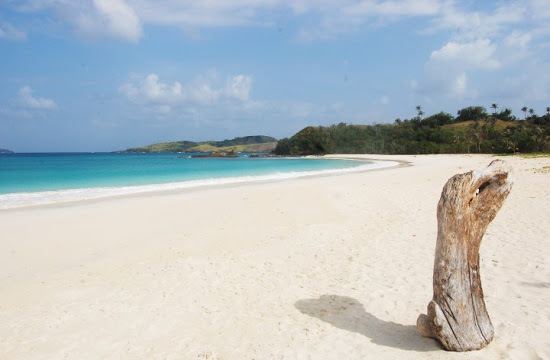 One of the six provinces that make up Region V (Bicol), it is bounded on the north by the Pacific Ocean, in the east by the Pacific Ocean and San Miguel Bay, in the west of Lamon Bay, and in the south by Quezon province and the adjoining province of Camarines Sur.
Its capital town, Daet, is 342 kilometres (213 mi) southeast of Metro Manila, an 8 to 10 hour drive by bus, 6 to 7 hour by private car or a 45-minute trip by plane.
Bicol province was founded in 1573. The province of Camarines was created from Bicol in 1636. That province was divided in 1829, creating Camarines Norte and Camarines Sur. They were briefly merged from 1854 to 1857 to make Ambos Camarines (ambos is Spanish for "both"). They were merged into Ambos Camarines once again in 1893. The province was divided into Camarines Norte and Camarines Sur once again in 1917.
When Camarines Norte was separated from Ambos Camarines in 1829, it was assigned the towns of Daet, as capital, Talisay, Indan (now Vinzons), Labo, Paracale, Mambulao (now Jose Panganiban), Capalonga, Ragay, Lupi and Sipocot.
Seventeen years later, it lost Sipocot, Lupi and Ragay to Camarines Sur in exchange for the town of Siruma.
Spanish Period
Juan de Salcedo, dispatched by Legazpi to explore the island in 1571, influenced the existence of Camarines Norte. After subduing Taytay and Cainta, he marched further across Laguna and Tayabas.
He visited the rich gold-laden town of Mambulao and Paracale, obsessed by them about which he heard from natives there of existing gold mines.
When Francisco de Sande took over from Legazpi as Governor General, Spanish influence started to be felt in the region. He established a permanent Spanish garrison in Naga to control the region and defend it from Chinese and Muslim pirates. Capt. Pedro de Chavez was assigned to head this force.
There were already native settlements here when the Spaniards arrived. The flourishing towns of Mambulao and Paracale were two of them. Indan and Daet were the other settlements besides Capalonga and others. But Paracale remained the most sought after because of its gold mines.
The national hero Jose P. Rizal and other Filipino expatriates who lived in Madrid and other cities of Spain, called 'Los Indios Bravos,' established "La Solidaridad," their publication advocating for reforms in the Philippines from the Spanish government.
One of the editors of 'La Solidaridad' was Jose Maria Panganiban, born in Mambulao (now Jose Panganiban) on February 1, 1863. Lovingly dubbed by his compatriots the "Avenger of Filipino Honor" or "El Vengador del Honor Filipino," this genius, nationalist, scientist and writer died on August 19, 1890 at age 27 of pulmonary tuberculosis in Barcelona, Spain.
His remains were brought back to the Philippines by Dr. Domingo Abella in 1958 and to Jose Panganiban in 1985 – 122 years to the day since his birth – "to rest in eternal repose in the bosom of his beloved native town (Mambulao) on February 1" by MP Roy B. Padilla, Sr., Batasang Pambansa. The entire country and province respectively bestowed upon him a belated but rousing honors.
The towns were chiefly inhabited by Tagalogs; the rests were of Visayan strain. However, most of the immigrants were from Mauban, Quezon. The Spanish missionaries did not falter in their mission to Christianize the natives.
Daet Revolt
APRIL 14-17, 1898 - Local members of the Katipunan led by Ildefonso Moreno and other illustrious patriots staged an uprising against the Spanish authorities here who have fortified themselves in the house of one Florencio Arana, a Spanish merchant and a long time resident of Daet. Sporadic encounters started on April 14 until April 16 when the rebels occupied Daet and surrounded the Spaniards in the house of Arana. But the Katipuneros failed to repulse the reinforcements which arrived in Barra (now Mercedes) from Nueva Caceres on April 17. Said reinforcements broke the siege of Daet. This resulted in the death and/or execution of many patriots, including Ildefonso Moreno, Tomas Zaldua and his two sons, Jose Abaño, Domingo Lozada and Aniceto Gregorio, among others. While the Daet revolt collapsed, it signaled the start of a series of rebellion throughout the Bicol region.
Another illustrious son of Camarines Norte, Gen. Vicente R. Lukban of Labo wrote a golden page in the history of the province in particular and the country in general. On September 28, 1901, Sunday, he led Filipino rebels, armed only with bolos and sharpened bamboo poles, in an attack against the contingent of American forces in Balangiga, Samar. Only 36 troopers of Company C, 9th Infantry Regiment of the US Forces survived the attack against 16 casualties among the Filipino rebels, giving the encounter its famous label "Balangiga Massacre" in Philippine history. This feat of arms is celebrated annually in Balangiga, Samar, and in Camarines Norte, with appropriate activities.
By virtue of Act 2809 of March 3, 1919, Governor General F. B. Harrison separated Camarines Norte from Camarines Sur with the installation of Don Miguel R. Lukban as its first governor. "In functional sense, April 15, 1920, was the date of the organization of Camarines Norte, as directed by Executive Order No. 22 dated March 20, 1920, in conformity with the provisions of Act No. 2809," according to Serafin D. Quiason, former chairman of the National Historical Institute (NHI). Presently, Camarines Norte consisted of 12 towns: Basud, Capalonga, Daet, Jose Panganiban, Labo, Mercedes, Paracale, San Lorenzo Ruiz, San Vicente, Sta. Elena, Talisay and Vinzons. Daet remained as its capital town.
Wenceslao Q. Vinzons, Sr. - Lawyer, orator, labor leader, writer, youngest delegate to the 1935 Constitutional Convention and youngest signatory of the Charter at the age of 25, governor in 1940 and congressman-elect in 1941, this provincial hero, refusing to surrender, evacuated the provincial government during the Japanese occupation to the hinterlands of Labo and led a guerrilla force against the Japanese forces here, capturing one town after another in Camarines Norte; organized an all-out attack on Daet, the capital town, and captured it on May 3, 1942; together with his father Gavino Vinzons and then Gov. Basilio Bautista, he was captured on July 8, 1942, but he refused vehemently to collaborate with the Japanese;few days later his wife Liwayway and children Aurora and Alexander were likewise abducted; he and his father mysteriously disappeared on August 7, 1942; "the remains of Vinzons, his father, his wife and two children had never been found;" the town of Indan where he was born on September 28, 1910, was renamed Vinzons in his honor and became the venue of the province-wide annual celebration of his birth anniversary.
First Guerilla Encounter -
The first guerilla encounter in the Philippines during the second world war in the Pacific, occurred on December 18, 1941 – 11 days after the Japanese bombing of Pearl Harbor in Hawaii on Dec. 7, 1941 and 10 days after the attack on Clark Airbase in Pampanga on Dec. 8, 1941 - at Laniton, Basud, Camarines Norte when the Vinzons guerrilla group with some elements of USAFFE units engaged the vanguard of the Japanese Imperial Army advancing towards Daet, the capital town; a shrine was put up in Laniton to mark this historic feat of arms while surviving veterans and the sons and daughters of veterans who fell commemorate this event every Dec. 18 with fitting programs and activities in Basud and Daet under the auspices of the Veterans Federation of the Philippines – Camarines Norte Chapter (VFP-CN), Basud Municipal Government and the Provincial Government.
The province's economy largely depends on agriculture, with grain crops, vegetables, coconuts, rootcrops and fruits as its main products.
Camarines Norte Wikipedia
(,)http://www.officiallyphilippines.com/uploads/image/photo/acc22b2353_Camarines_Norte_Bagasbas_Beach_in_Daet_Bernard_Supetran.jpg(,)http://forestry.denr.gov.ph/r05_camarines%2520norte_lcov.jpg(,)https://rodellmen.files.wordpress.com/2014/09/b2q-daet-lopez3.png%3Fw%3D570%26h%3D316(,)http://2.bp.blogspot.com/-Cj1IR_sfHHc/UWOrhJ_WcdI/AAAAAAAAAdc/KTHvEBA-V34/s1600/1234567.jpg(,)http://farm4.static.flickr.com/3129/2532996123_72082f2515.jpg
(,)https://c2.staticflickr.com/6/5292/5501862292_526b3f1eff_b.jpg(,)http://3.bp.blogspot.com/-4hTBpWJVT-4/TrDlt2tNmWI/AAAAAAAABD0/lgLZ4PnT34A/s550/calaguas-island-camarines-norte1.jpg(,)http://vigattintourism.com/assets/article_main_photos/optimize/1347702464HaKbgOmV.jpg(,)https://lh4.googleusercontent.com/-c2F-YlR42F8/U2nue5a7N-I/AAAAAAAAMXE/VWTJs43W8Jc/w720-h477-no/Apuao%2BIslands%2B-%2BGrande%2Band%2BPequena%2BMercedes%2BCamarines%2BNorte-3.jpg(,)http://maps.maphill.com/philippines/region-5/camarines-norte/maps/satellite-map/satellite-map-of-camarines-norte.jpg(,)http://farm8.static.flickr.com/7335/14058939882_550207cc6d_s.jpg(,)http://tourism-philippines.com/images/camarines-norte1.jpg(,)http://mw2.google.com/mw-panoramio/photos/medium/17795553.jpg(,)http://mw2.google.com/mw-panoramio/photos/medium/4311360.jpg(,)https://farm6.staticflickr.com/5215/5501268477_51743b5b9e_z.jpg(,)http://mw2.google.com/mw-panoramio/photos/medium/38801371.jpg
(,)http://i1312.photobucket.com/albums/t539/Renzelle_Ann_Palma/IMG_7972_zpsb4819218.jpg(,)http://chooseweb.s3.amazonaws.com/cache/64/61/646173a0e7c15a742c52797adc4a6225.jpg(,)http://i1312.photobucket.com/albums/t539/Renzelle_Ann_Palma/IMG_7975_zps676e3cb1.jpg(,)http://i1312.photobucket.com/albums/t539/Renzelle_Ann_Palma/sinantol_zps7dce6808.jpg(,)http://1.bp.blogspot.com/_mO3sdWvlY8g/TDRvL5IzX5I/AAAAAAAAAKM/l44Rf1QLAZQ/s1600/bicol%2Bexpress%2Bcaramoan.bmp(,)http://tourism-philippines.com/images/camarines-norte6.jpg(,)http://expatphilippines.ph/wp-content/uploads/2013/06/Daets-Formosa-Pineapple-Upside-Down-Cake-and-Bird%25E2%2580%2599s-Eye-Chili-Cre%25CC%2580me-Brulee.jpg(,)http://cdnimages.abs-cbnnews.com/graphics/bicol10.jpg(,)http://farm6.static.flickr.com/5027/5869464180_983f2aced6_b.jpg(,)https://c1.staticflickr.com/5/4061/4325962733_c06927a923_b.jpg(,)http://i1312.photobucket.com/albums/t539/Renzelle_Ann_Palma/coconut-milk_zpsc23c199d.jpg(,)http://2.bp.blogspot.com/-pMJmtDxT6nI/T_EiQFh5o4I/AAAAAAAADfc/b74qkWO8guY/s1600/Chicken%2BRice%2BToppings%2B(2).JPG(,)https://thekickgalvanic.files.wordpress.com/2009/02/laing1.jpg(,)http://tourism-philippines.com/images/luzon-cuisine2.jpg
(,)http://www.metrokelan.com/oc-content/uploads/33/3709.jpg(,)http://4.bp.blogspot.com/_Ov8P4utrGgk/TAqQqICTiCI/AAAAAAAAFd4/ATviWgSSemU/s1600/Page_4.jpg(,)http://travelingup.files.wordpress.com/2011/04/cam_norte_pabirik3.jpg(,)http://buymebuddy.com/mod/extended_tinymce/images/pinyahan.png(,)http://image.vigattin.com/box/optimize/81/393_7229062871900738644.jpg(,)http://3.bp.blogspot.com/-10-7zWUU2sw/ThXxEdcAWFI/AAAAAAAABC4/YjcU78lFz2A/s1600/Pinyasan%2BStreet%2BDancing%2BParade%2B%25252849%252529.jpg(,)http://www.angkulet.com/wp-content/uploads/2012/08/293208_414804275239024_1034300653_n.jpg(,)http://www.traveling-up.com/wp-content/uploads/2013/03/01.-bagasbas-beach-daet-surfing.jpg(,)http://www.voxbikol.com/sites/default/files/styles/400xy/public/Bantayog_Festival_2012-600.jpg%3Fitok%3D2hQ3wnp4
(,)https://s-media-cache-ak0.pinimg.com/736x/8d/55/f5/8d55f5553df5e78b09e351cf9608ead4.jpg(,)https://camarinesnorte.files.wordpress.com/2011/02/camarines-norte-cultural-map.jpg(,)http://2.bp.blogspot.com/-O35DHX6pClQ/TfobHKBJisI/AAAAAAAACqI/sDsSnjOV2LU/s640/93.jpg(,)http://eswwse.webs.com/photos/Jose-Panganiban-Natio/100_6220.JPG(,)http://chooseweb.s3.amazonaws.com/cache/de/8d/de8d74d7800a7f4d0af7dac583cd0ece.jpg(,)http://vigattintourism.com/assets/article_main_photos/optimize/1345009074m7Vo4i9Z.jpg(,)http://chooseweb.s3.amazonaws.com/cache/0f/5f/0f5ff8e733d49966d43721b1bb570369.jpg(,)http://eswwse.webs.com/photos/Jose-Panganiban-National-High-School-Members/100_6139.JPG(,)http://1.bp.blogspot.com/-XGjp9hDCeFM/Tzu4CM9cnMI/AAAAAAAAFnU/A7Rdgg6MCA4/s1600/Tinagba%2BGayon%2BBicol%2B2012.jpg(,)http://1.bp.blogspot.com/-59oYBG0naXc/ThXv5lAbe1I/AAAAAAAABCw/t0b_aGwbMnw/s1600/Pinyasan%2BStreet%2BDancing%2BParade%2B%25252811%252529.jpg(,)http://eswwse.webs.com/photos/Jose-Panganiban-Natio/100_6222.JPG(,)http://www.officiallyphilippines.com/uploads/image/photo/d35c0a81e4_Camarines_Norte_Interior_of_Rufino_Pabico_mansion_Bernard_Supetran.jpg(,)http://www.philippinetraveldestinations.com/wp-content/uploads/2014/01/pimnyasan-festival.jpg(,)http://ptd.com.ph/wp-content/uploads/2013/02/kadagatan-festival-ptd.com_.ph_.jpg
(,)http://beachresortphilippines.net/wp-content/uploads/2012/08/Mahabang-Buhangin-Camarines-Norte.jpg(,)http://ptd.com.ph/wp-content/uploads/2013/10/camarines2-ptd.com_.ph_.jpg(,)http://beachresortphilippines.net/wp-content/uploads/2012/08/mahabang-buhangin.jpg(,)http://cdn1.vtourist.com/4/6702472-Calaguas_Island_Province_of_Camarines_Norte.jpg%3Fversion%3D2(,)https://vantravelguide.files.wordpress.com/2014/04/wpid-img_24255457697571.jpeg(,)http://www.officiallyphilippines.com/uploads/image/photo/f6584e7271_Camarines_Norte_Mampurog_River_Resort_in_San_Lorenzo_Ruiz_Bernard_Supetran.jpg(,)http://www.tourism.gov.ph/Lists/Philippine%2520Sites/Attachments/27/Camarines%2520Norte.JPG(,)http://saturdaybreak.files.wordpress.com/2011/06/calaguas-island-camarines-norte1.jpg(,)http://chooseweb.s3.amazonaws.com/cache/13/7c/137c0b3cdc7d8e9a84c91f392e52adca.jpg(,)http://360virtualtourist.com/wp-content/uploads/2012/07/Labo-River_tn.jpg(,)http://www.lakwatsero.com/wp-content/uploads/2009/03/DSC_03631.jpg(,)http://www.lakwatsero.com/wp-content/uploads/2011/07/CamNorte5.jpg(,)http://www.lakwatsero.com/wp-content/uploads/2013/09/biri9a.jpg(,)http://www.lakwatsero.com/wp-content/uploads/2011/07/CamNorte2.jpg