Name

Cam Clarke





Religion

Latter-Day Saint




Years active

1964–present




Albums

Inside Out






Full Name

Cameron Arthur Clarke




Born

November 6, 1957 (age 58) (

1957-11-06

)

Burbank, California, United States




Other names

James Flinders, Jimmy Flinders, Kelly Brewster, Cameron Charles, Cam Clark, Clark Kelly, Adam Nevel




Agent

Sutton, Barth and Vennari




Notable credit(s)

Robotech as Max Sterling and Lance "Lancer" Belmont Teenage Mutant Ninja Turtles as Leonardo and Rocksteady Akira (Streamline dub) as Shotaro Kaneda He-Man and the Masters of the Universe (2002) as Prince Adam/He-Man




Role

Voice actor · camclarke.com




Siblings

Lex de Azevedo, Ric de Azevedo




Similar People

Rob Paulsen, Audu Paden, Lex de Azevedo, Robert Clarke, Bill Melendez




Profiles




Tumblr




Occupation

Voice actor and singer




Parents

Alyce King, Robert Clarke



Voice of liquid snake he man cam clarke ep 146
Cameron Arthur "Cam" Clarke (born November 6, 1957) is an American voice actor and singer, known for his voice-work in animation and video games. He is best known for providing the voices of Leonardo and Rocksteady in the original Teenage Mutant Ninja Turtles animated series and Shotaro Kaneda in the 1989 original English dub of Akira. He often voices teenagers and other similarly young characters. One of his prominent roles in video games was voicing Liquid Snake in the Metal Gear series.
Contents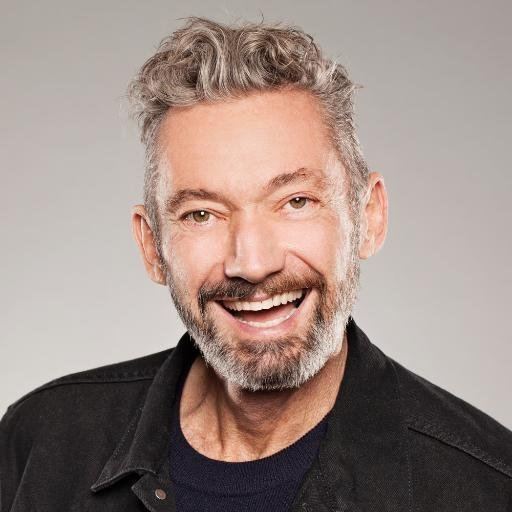 Cam clarke voice over artist and actor powercon 2013
Career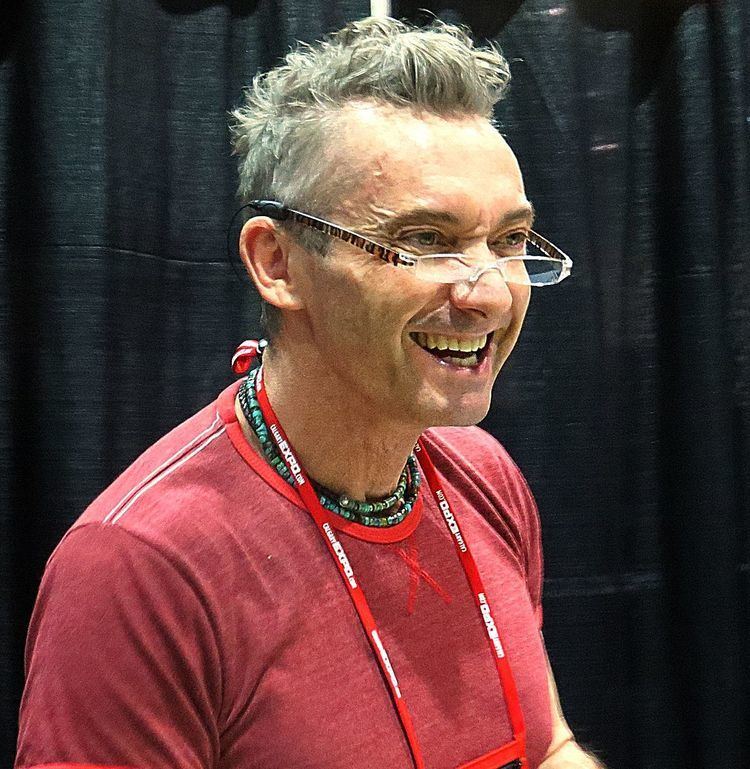 Clarke began his acting career in the show The Hollywood Palace as The King Family Show. He continued to perform with his family on various TV specials until the 1980s when he got his first voice acting roles in the animated shows Snorks and Robotech. Clarke was taught by established voice actor Michael Bell. Clarke is best known for his roles as Kaneda in Katsuhiro Otomo's Akira (Streamline-dub), Max Sterling and Lancer in the 1985 Robotech series, Rigadon in Around the World with Willy Fog, Dogtanian in Dogtanian and the Three Muskehounds, Leonardo and Rocksteady in the first Teenage Mutant Ninja Turtles animated series, Wolfgang Mozart in the Jem episode Journey Through Time and Liquid Snake in the popular Metal Gear Solid series of video games. Clarke is also the voice of Prince Adam and He-Man in the 2002 version of He-Man and the Masters of the Universe TV series. He is also known to RPG fans as Ryudo in Grandia II, Kratos Aurion in Tales of Symphonia and Will Raynard in Tales of Legendia. He voices the male Blood Elf in World of Warcraft: The Burning Crusade. He uses a voice similar to Liquid Snake's for this portrayal. To date, Clarke has voiced over one hundred titles. Cam is easily recognizable by his distinct voice which can fluctuate from adolescent sounding (Leonardo) to deep and soothing (Kratos) and to a faux British (Liquid Snake). He also acts as Pavel in the popular Neverwinter Nights PC release.
Personal life
Born in 1957 to actor Robert Clarke and singer Alyce King, he is nephew to guitarist Alvino Rey and pianist Buddy Cole, cousin to actress Tina Cole and writer Chris Conkling, half brother to musicians Ric and Lex de Azevedo, and uncle to voice actress Emilie Brown and actress Rachel Coleman.
He is openly gay.
Anime
Bleach – Kagerōza Inaba
Feature films
Akira – Shōtarō Kaneda, Councilman 1, Scientist 2 (as Jimmy Flinders, Streamline dub)
Aladdin – Aladdin, Additional Voices
A Turtle's Tale: Sammy's Adventures – Seagull
A Turtle's Tale 2: Sammy's Escape from Paradise – Seagull 1 (as Clark Kelly)
Barnyard: The Original Party Animals – Freddy the Ferret
Big Hero 6 – Additional Voices
Hotel Transylvania – Additional Voices
Jetsons: The Movie – Additional Voices
Nausicaä of the Valley of the Wind (Warriors of the Wind) (1984) (voice) – Prince Asbel / Milo (non-Disney English Dub)
Tales of the Black Freighter – Money Lender
Pinocchio – Talking Cricket
The Pirates Who Don't Do Anything: A VeggieTales Movie – Robert the Terrible, The King
The Smurfs and the Magic Flute – Peewit
Tooth Fairy – Voice Cast
Underdog – Supershep, Little Brown Dog
Direct-to-video and television films
Bleach: The DiamondDust Rebellion – Yasochika Iemura (English Version)
Dot and Spot's Magical Christmas – Spot
Grandma Got Run Over by a Reindeer – Austin Bucks
Lego Batman: The Movie – DC Super Heroes Unite – Green Lantern, Martian Manhunter
The Lion King 1½ – Additional Voices
The Lion King II: Simba's Pride – Simba (singing voice)
The Little Mermaid II: Return to the Sea – Flounder
Monster High: Fright On! – Heath Burns, HooDude VooDoo, Van Hellscream, Romulus
Monster High: Why Do Ghouls Fall in Love? – Heath Burns, Mr. Rotter, Hep Clouds, Valentine's Mother
Monster High: Escape from Skull Shores – Heath Burns, Ghost
Monster High: Ghouls Rule – Heath Burns, Mr Rotter, Goon No. 2
Monster High – Scaris: City of Frights – Heath Burns, Mr. Rotter
Monster High: 13 Wishes – Heath Burns, Mr Rotter, narrator
Monster High: Friday Night Frights – Heath Burns, Romulus
Monster High: Frights, Camera, Action! – Heath Burns, Mr Rotter, Ygor, Hoodude Voodoo, Vampire Dignitary No. 3, Crow No. 1
Monster High: Freaky Fusion – Heath Burns, Mr Rotter, Hoodube Voodoo
Monster High: Haunted – Heath Burns, Ghost Student, Mr Rotter, Hoodude Voodoo
Monster High: Boo York, Boo York – Heath Burns, Hoodude Voodoo, Mr Rotter
Mulan II – Loop Group
Naruto the Movie: Ninja Clash in the Land of Snow – Sōsetsu Kazahana
The Nuttiest Nutcracker – The Prince
Scooby-Doo on Zombie Island – Detective Beau Neville
Video games
La Pucelle: Tactics – Yattanya (English version)
Til' Morning's Light – Ghost Antagonist
Live action
Flip That House – Narrator
Walker, Texas Ranger – A.R.T.
Troops – Captain Jyanix Bach
True Blood – Narrator, Vampire Vocal Effects
Audiobooks
The Mystery of Smuggler's Cove (1985) Hardy Boys
Theater
Noah: The Musical – Citizen of Land of Nod
Stop Me If I Told You This – Himself
Other
The Dark Crystal – Jen (read-along cassette story recording)
"The World of Snoopy" - Snoopy (Animatronic toy and read-along cassette series)
Staff work
Christmas with the King Family – Consulting Producer
Labyrinth of Crete – Casting Director
LEGO Batman: The Movie – DC Super Heroes Unite – Casting and Voice Director
Lego Batman 2: DC Super Heroes – Voice Director
Rachel & the TreeSchoolers – Character Voice Casting Director
Discography
Inside Out (1999)
Return to Pride Rock: Songs Inspired by Disney's The Lion King II: Simba's Pride
Saturday's Warrior (Original Cast Recording) (1978)
References
Cam Clarke Wikipedia
(Text) CC BY-SA