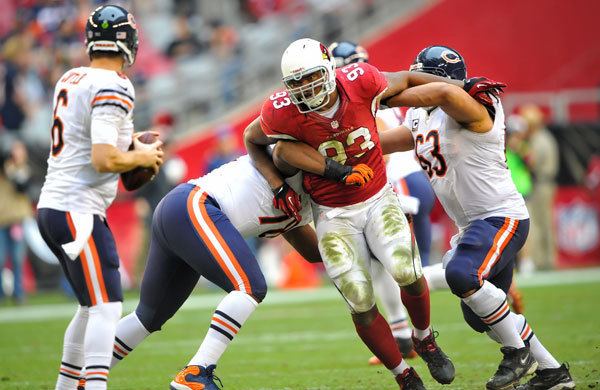 Campbell played his high school football at South High School in Denver, Colorado. Widely regarded as one of the nation's top defensive end prospects, he was ranked the number 10 strongside defensive end by Rivals.com and number 7 overall defensive end by Scout.com. He amassed a state-record total of 57 sacks in his career at South High School.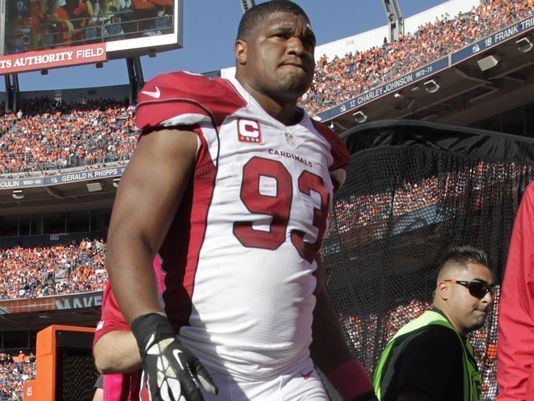 In addition to football, Campbell also starred on the school's basketball team; averaging 22.7 points (fourth best in Colorado), 16.0 rebounds per game (led the state) and 3.3 blocks per game, he was an All-State basketball selection as a junior. Campbell also competed in track & field at South HS, qualifying for the state meet in the discus and shot put in 2003. His track and field personal bests: 21 feet (6.4 m) in the long jump, 48 feet (15 m) in the shot put, 135 feet (41 m) in the discus and 44 feet 2 inches (13.46 m) in the triple jump.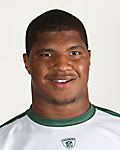 Campbell chose Miami over Colorado State, Nebraska, Louisiana State, Michigan, Oklahoma, and San Diego State.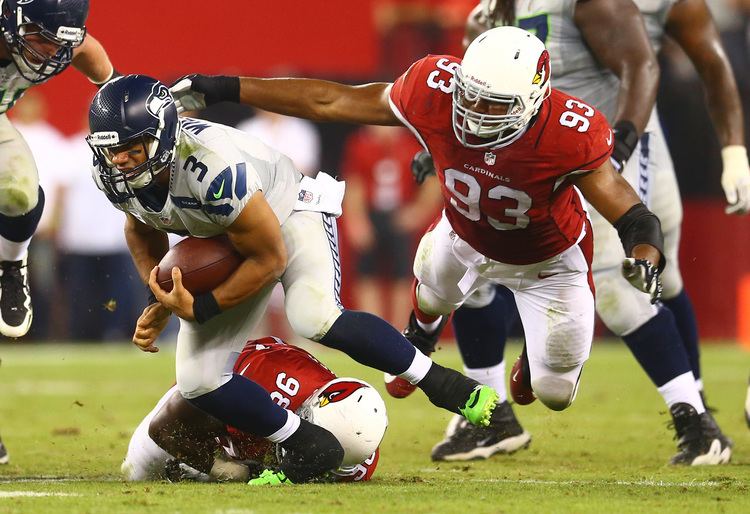 Campbell was selected 50th overall in the second round of the 2008 draft by the Arizona Cardinals. During his rookie year in 2008, Campbell played all 16 games with 22 tackles, 1 pass defended, 1 forced fumble, and 1 fumble recovery. His efforts helped the Cardinals into Super Bowl XLIII where they lost to the Pittsburgh Steelers 23-27. In 2009, Campbell again played all 16 games starting 15 of them with 46 tackles, 7 sacks, 5 passes defended, and 1 forced fumble. In 2010, Campbell started 15 games as he made 60 tackles, 6 sacks, 2 passes defended, and 1 fumble recovery.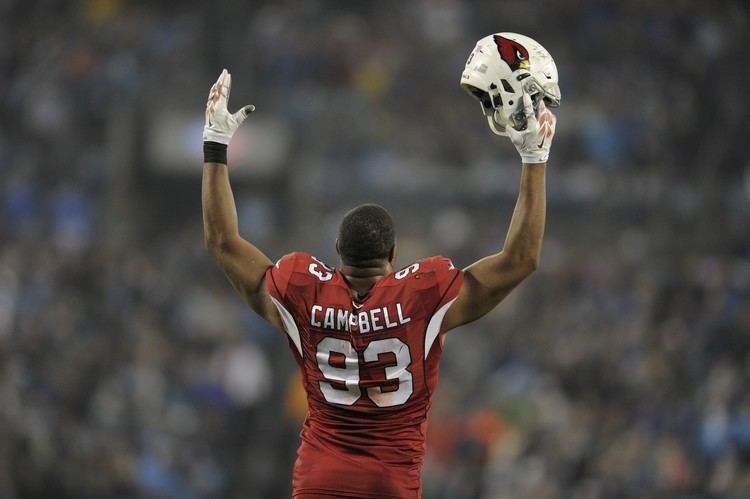 During the 2011 season, Campbell stepped up as a defender for the Cardinals with the defensive scheming of their new Defensive Coordinator Ray Horton. Campbell racked up 8.0 sacks, 2 forced fumbles and an interception. On special teams play, he blocked 3 field goals during the season. At the end on the season, the Cardinals placed the franchise tag on Campbell because his contract had run out. During the off-season between 2011 and 2012, the Cardinals reached a long-term agreement with Campbell, signing him to a 5-year, $55 million contract with $31 million guaranteed. In the 2012 season, Campbell played 13 games with 63 tackles, 6.5 sacks, and 6 passes defended. In 2013, Campbell started all 16 games for the first time of his career as he made 58 tackles, 9 sacks, 6 passes defended, 1 forced fumble, 2 fumble recoveries, and 1 safety enforced. In 2014, Campbell was a Pro Bowl selection for the first time of his career and started 14 games with 62 tackles, 7 sacks, 1 interception, 3 passes defended, and 1 forced fumble. In 2015, Campbell started all 16 games with 61 tackles, 5 sacks, 1 fumble recovery, and 3 passes defended. He was a Pro Bowl selection for the second time of his career. He was ranked 71st on the NFL Top 100 Players of 2016.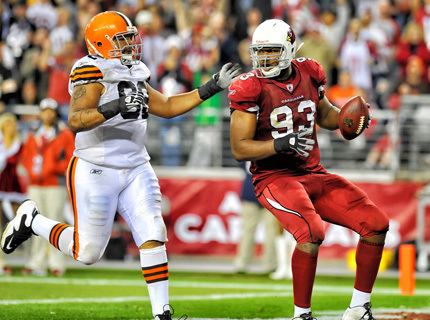 In Week 5 of the 2016 season against the 49ers, Campbell recorded a safety and an interception on Blaine Gabbert in a 33-21 win. He went on to start all 16 games in 2016, recording 53 tackles, 8 sacks, 6 passes defensed two forced fumbles along with the safety and interception. He was ranked 83rd on the NFL Top 100 Players of 2017.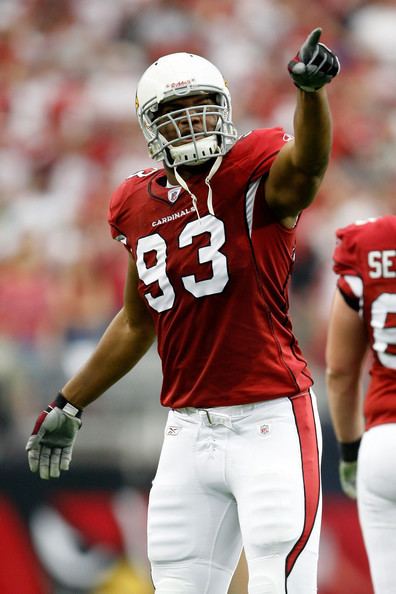 On March 9, 2017, Campbell signed a four-year, $60 million contract with the Jacksonville Jaguars. In his first game as a Jaguar in Week 1, Campbell set a franchise record with four sacks in a single game. The Jacksonville defense went on to get 10 sacks in that game, another franchise record, in a 29-7 win over the Texans. His performance in Week 1 earned Campbell AFC Defensive Player of the Week.
Campbell was born in Denver, Colorado, to Charles and Nateal Campbell. He was raised with 7 siblings. He has two sisters, Kimba Blaylock and Keyonne Campbell, and five brothers: Jamar, Raj, Ciarre, Severin, and Jared. His father, Charles Campbell, died in late 2003. Jared Quay, a touring stand up comedian, who also played football with Calais at both University of Miami and Arizona Cardinals as a defensive back. His brothers Ciarre and Raj played college football at Colorado State and Butte Junior College, respectively. His brother Severin played at the University of Montana. In December 2007, Campbell graduated from the University of Miami with a degree in Sociology. On January 21, 2015, it was announced that Calais Campbell had given $1.6 million to the Hurricanes to establish an endowed scholarship for defensive linemen in perpetuity at the University of Miami. He appeared on the first episode of seventh season of The League, appearing with teammate Tyrann Mathieu.