Kingdom

Plantae




Family

Fabaceae




Scientific name

Caesalpinia pulcherrima




Higher classification

Caesalpinia




Order

Fabales




Genus

Caesalpinia




Rank

Species






Similar

Caesalpinia, Royal poinciana, Legumes, Caesalpinia gilliesii, Delonix
Pride of barbados caesalpinia pulcherrima lisa s landscape design plant pick of the day
Caesalpinia pulcherrima is a species of flowering plant in the pea family, Fabaceae, that is native to the tropics and subtropics of the Americas. It could be native to the West Indies, but its exact origin is unknown due to widespread cultivation. Common names for this species include poinciana, peacock flower, red bird of paradise, Mexican bird of paradise, dwarf poinciana, pride of Barbados, and flamboyant-de-jardin. The Hawaiian name for this plant is ʻOhai Aliʻi.
Contents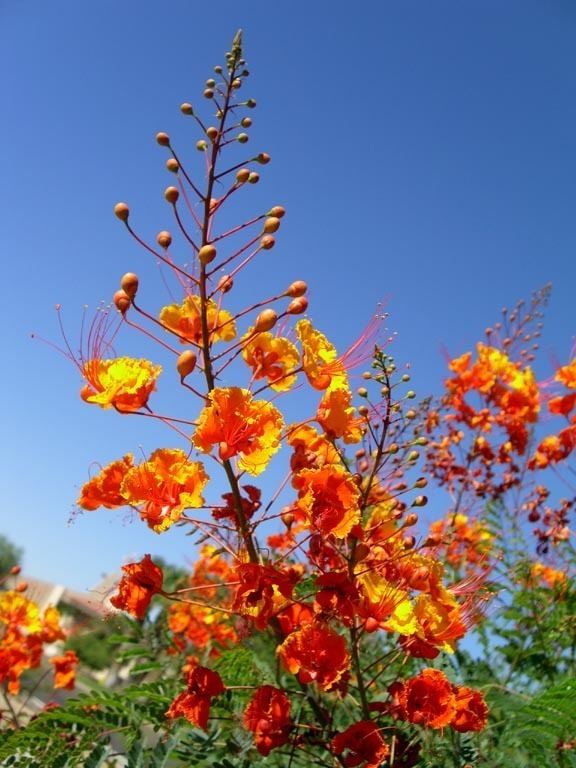 Caesalpinia pulcherrima fabaceae poinciana peacock flower red bird of paradise
Description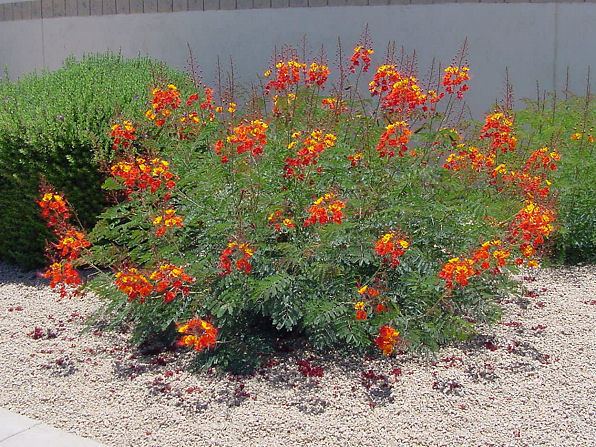 It is a shrub growing to 3 m tall. In climates with little to no frosts, this plant will grow larger and is semi-evergreen. Grown in climates with light to moderate freezing, plant will die back to the ground depending on cold, but will re-bound in mid to late spring. This species is more sensitive to cold than others. The leaves are bipinnate, 20–40 cm long, bearing 3–10 pairs of pinnae, each with 6–10 pairs of leaflets 15–25 mm long and 10–15 mm broad. The flowers are borne in racemes up to 20 cm long, each flower with five yellow, orange or red petals. The fruit is a pod 6–12 cm long.
Symbolism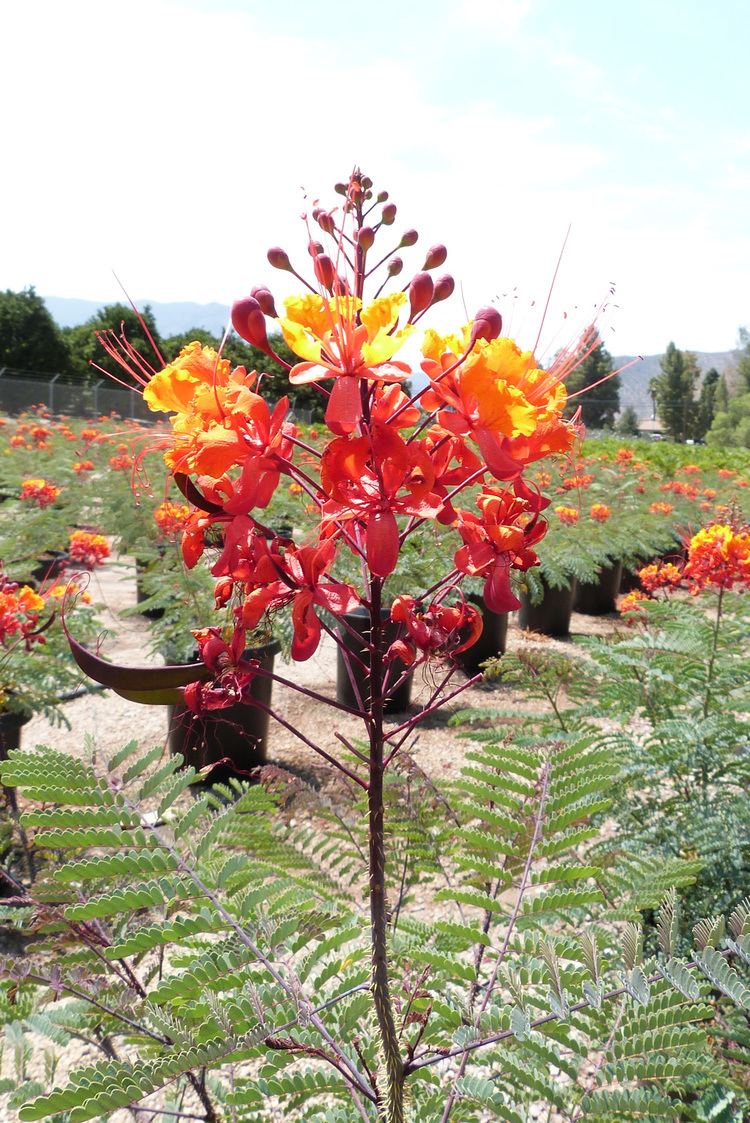 The Caesalpina pulcherrima is the national flower of the Caribbean island of Barbados, and is depicted on the Queen's personal Barbadian flag.
Food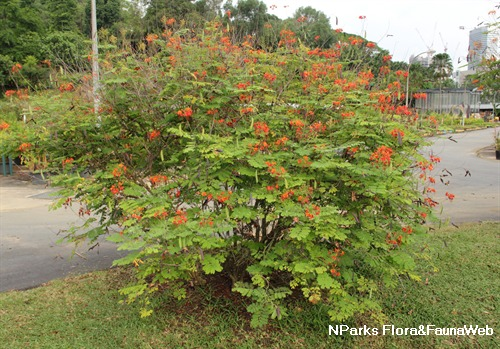 All seeds of Caesalpinia are poisonous. However the seeds of some species are edible before they reach maturity (e.g. immature seeds of C. pulcherrima) or after treatment (e.g. C. bonduc after roasting).
Medicinal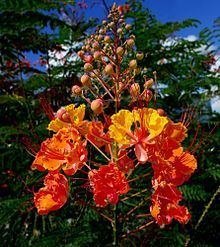 Maroon medicine men in Suriname have long known some of the medicinal uses for Caesalpinia pulcherrima, which is known as ayoowiri. Four grams from the root is also said to induce abortion in the first trimester of pregnancy.
Ornamental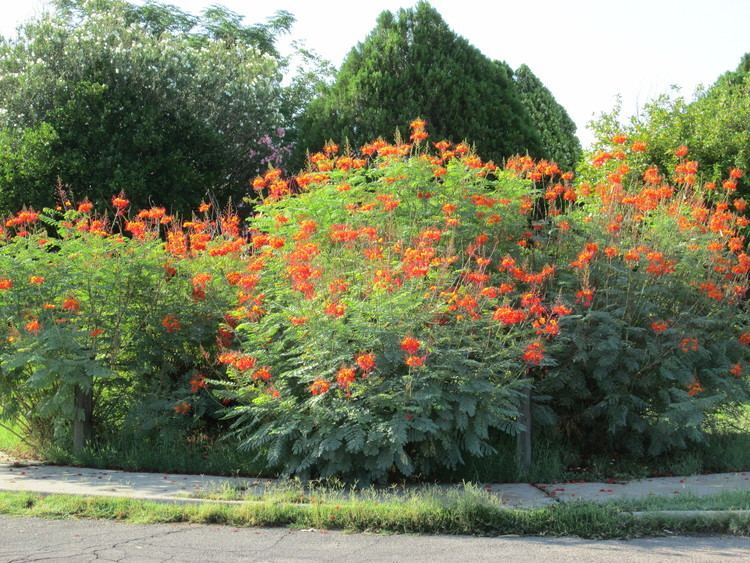 C. pulcherrima is the most widely cultivated species in the genus Caesalpinia. It is a striking ornamental plant, widely grown in domestic and public gardens in warm climates with mild winters, and has a beautiful inflorescence in yellow, red and orange. Its small size and the fact that it tolerates pruning well allows it to be planted in groups to form a hedgerow; it can be also used to attract hummingbirds.
Names
Common names for this species in other languages include
References
Caesalpinia pulcherrima Wikipedia
(Text) CC BY-SA