Prior to serving as attorney general, Caldwell was the district attorney for Madison, East Carroll, and Tensas parishes from 1979 to 2008. Caldwell, who resides in Tallulah, the seat of Madison Parish, is also an entertainer, guitarist, and songwriter known for his impersonation of Elvis Presley. Early in 2011, Louisiana political commentator Jeff Crouere speculated that Caldwell, then a member of the Democratic Party was "considering a switch to the GOP to prevent a challenge this fall" as Democrats faced increased difficulty statewide. Caldwell ended up officially switching parties on February 2. 2011. Caldwell was unopposed for a second term as attorney general in the nonpartisan blanket primary held on October 22, 2011. With his switch of parties, Attorney-General Caldwell became the first Republican to hold the office of Louisiana Attorney General since the end of Reconstruction.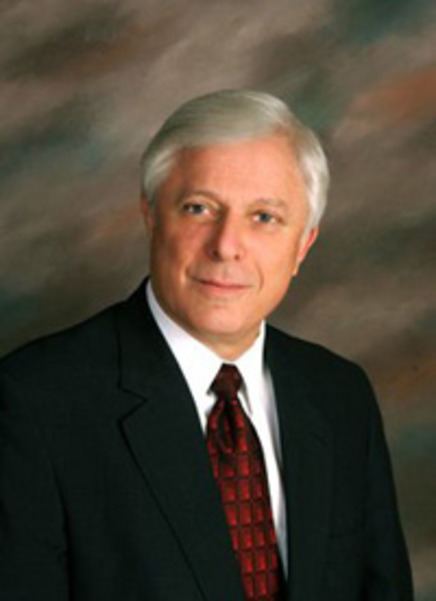 Caldwell was the fourth of seven children born to J. D. Caldwell (1910–1987), and the former Genevieve Minsky (1916–2001) in tiny Columbia, Louisiana, the seat of Caldwell Parish, and the home of former Governor John McKeithen and McKeithen's son, the late Louisiana Secretary of State W. Fox McKeithen, a Caldwell family friend. The Caldwells moved permanently to rural Madison Parish in 1949. J.D. Caldwell obtained a master's degree in music from Louisiana State University in Baton Rouge and sang earlier with the Metropolitan Opera in New York City. After moving to Tallulah, the senior Caldwell became a farmer and clothing merchant. Mrs. Caldwell, a registered nurse, held a degree from Touro Infirmary of New Orleans. She was a public health nurse and later a Madison Parish school health nurse for thirty years.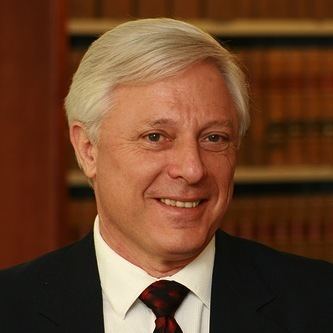 Buddy Caldwell is not related to the late Louisiana Second Judicial District Court Judge David T. Caldwell of Jonesboro or to that Judge Caldwell's son, James David "Jimmy" Caldwell (born ca. 1949), a practicing attorney in Shreveport.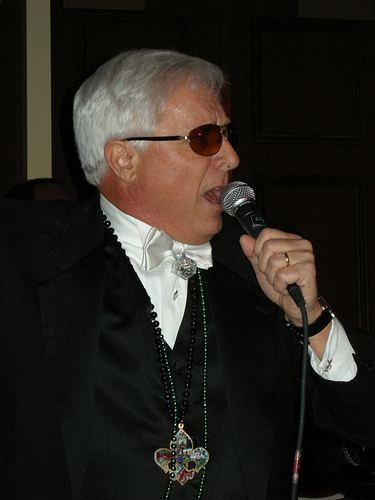 Caldwell graduated from Tallulah High School in 1964. Caldwell lettered in basketball, football, and track. He worked in his mother's family drug store during his teen years. Caldwell also played semi-professional baseball in North Louisiana while he was still in high school, as did several other Louisiana politicians, including the late Education Superintendent Bill Dodd and former State Representatives Lantz Womack of Winnsboro, the seat of Franklin Parish, and L.D. "Buddy" Napper of Ruston, the seat of Lincoln Parish.
Caldwell earned his Bachelor of Arts degree in psychology, with a minor in history, from Tulane University in New Orleans, where he played football and ran track. In 1973, he received his law degree from the Tulane University Law School and thereafter established his solo law practice in Tallulah, which he maintained until becoming district attorney six years later.
Caldwell was first elected district attorney of the small Sixth Judicial District on September 16, 1978, when he was thirty-two. On January 1, 1979, Caldwell assumed the DA office. The 6th District encompasses Madison, East Carroll, and Tensas parishes. The office is located in Tallulah. From 1983 to 1996, Caldwell served on the board of directors of the Louisiana District Attorney's Association. While district attorney, he personally tried felony cases. Suspects rarely won acquittal when Caldwell was the prosecutor. Critics, however, note that Caldwell maintained a high conviction rate by not prosecuting the "hard" cases, those for which conviction would have been difficult to obtain. Caldwell also claimed the highest per capita collection rate for back child support in the state.
The three-parish district, the most northeastern in the state, is heavily Democratic and includes a high concentration of African American voters. On his website, Caldwell contended that he established "positive working relationships throughout Louisiana with Sheriffs, other District Attorneys, Mayors, Parish and Town Councils, School Boards, Justices of the Peace, Constables, and other local officials. I also have experience working with federal agencies like the United States Justice Department, the Federal Bureau of Investigation, Drug Enforcement Administration, and the Bureau of Alcohol, Tobacco, and Firearms."
Caldwell won his third term as district attorney in 1990, when in a low-turnout election he defeated fellow Democrat Samuel Thomas, 6,711 (61 percent) to 4,277 (39 percent). He was unopposed in 1996. Caldwell secured a fifth term in 2002, when he defeated fellow Democrat Raymond "Ray" Cannon, 4,987 (56 percent) to 3,931 (44 percent) in another low-turnout election.
While DA for multiple parishes, Caldwell repeatedly refused to investigate and indict family members. In repeated audit findings from the Louisiana Board of Ethics and Legislative Auditors, Carolyn and Ray Caldwell, as well as their children, other family members, and friends, were discovered to be inappropriately profiting from Madison's Office of Clerk of Court finances. When he became attorney general, Caldwell appointed his first assistant DA in the 6th District, James E. Paxton, a native of Madison Parish who resides in St. Joseph in Tensas Parish, as his successor as district attorney.
In 2007, Caldwell ran for attorney general against the incumbent, fellow Democrat Charles F. Foti, Jr., of New Orleans, and Republican Royal Alexander, an attorney from Shreveport and a former congressional aide to U.S. Representative Rodney Alexander (no relation) of Jackson Parish. Caldwell secured high-profile endorsements from the Louisiana Sheriffs' Association and the Louisiana Federation of Teachers, two longtime Democratic-leaning interest groups. Most of the state's newspapers, including the Shreveport Times in Alexander's hometown, endorsed Caldwell. Foti, a former Orleans Parish criminal sheriff, had lost favor with voters over controversies involving the prosecution of medical professionals in the aftermath of Hurricane Katrina.
Shortly before the three-candidate primary for attorney general on October 20, 2007, it was revealed that Caldwell's son, James "David" Caldwell, Jr., was employed by former Attorney General Foti. Caldwell was himself a Foti supporter in the 2003 election. Nevertheless, Caldwell led the primary with 434,507 votes (36 percent). Alexander ran second with 395,498 (32 percent). Foti polled 389,300 votes (also 32 percent) but trailed Alexander and was hence eliminated from the general election competition.
In the general election, Caldwell defeated Alexander by a 2-1 margin. Caldwell received 477,574 votes (67 percent) to Alexander's 239,485 (33 percent). Just hours prior to the general election, Alexander had filed and then withdrew from a suit against Caldwell on grounds that the Democrat had "lied" about Alexander in television advertising. Alexander said that he had to drop the suit because Louisiana law permits lying as a form of free expression in political campaigns.
Caldwell is noted for his enthusiastic opposition to the release of Herman Wallace and Albert Woodfox of the so-called Angola 3. Wallace and Woodfox were released after periods of 40 and 43 years in solitary confinement respectively. Caldwell said he opposed the mens release 'with every fiber of my being' and denied they had been held in solitary confinement. In 2008 Caldwell justified his objection to the release of the then sixty one year old Woodfox saying "This is the most dangerous person on the planet."
Caldwell and his third wife, Pat M. Caldwell, have a combined seven grown children and six grandchildren. In December 1994, Caldwell married for the second time in Las Vegas. A few months later, he was served with divorce papers by his new wife. Four days after that, she was terminated as the "confidential assistant" to Louisiana Secretary of State Fox McKeithen. Caldwell testified that he arranged for his second wife's hiring with the help of an employee of the attorney general's office, which in other states could be known as nepotism. "I've known Fox ever since we were children," Caldwell said. The second Mrs. Caldwell testified that McKeithen called her into his office on May 12, 1995, and they discussed her divorce case: "I was terminated from my job. I was upset. I was crying. I have a child to support. I could not survive without a job." Amid the divorce proceedings, Caldwell dropped a bid for lieutenant governor that year on the grounds that his position as district attorney would not allow him time to campaign. The lieutenant governorship was instead won by eventual Louisiana Governor Kathleen Babineaux Blanco of Lafayette.
Caldwell was until January 2015 one of two statewide elected officials in Louisiana who are Jewish. The other was Jay Dardenne, the outgoing lieutenant governor and former Secretary of State and state senator from Baton Rouge who ran unsuccessfully for governor in 2015.
Former Legislative Auditor Dan Kyle of Baton Rouge, an unsuccessful Republican candidate for insurance commissioner in 2003, was a leading critic of Caldwell's attorney general candidacy. Kyle reported that in 1997 Caldwell "spent $1,529 in D.A. office funds to pay for personal items, including clothing and golfing expenses." The expenses included air fare to Montana and golf fees in Alabama.
According to The Advocate, Kyle claimed that Caldwell tried "to quash release of parts of the audit... and used foul language and threats in an unsuccessful attempt to block the audit." Then, Kyle accused Caldwell of having blamed his own secretary for the questionable spending: "Caldwell also said the spending problem in the 1997 audit was a mistake by his secretary which he personally brought it to the auditor's attention." In Committee Room 3, during a Legislation probe, Caldwell was testified against by the auditor who stated that Caldwell said, "Some very racist remarks, because the police jury we were issuing the audit on were all minorities, he told me I just needed a white man to issue an audit on. I said 'no' the findings are the same. You've done the same thing these people have done and justice is justice. And, I have to issue both reports. And, if you'll look at them, they both have the same data on them." The auditor stated that he was later told Mr. Caldwell "is a loose cannon... out to get you. He is dangerous. You need protection."
Three years later, Caldwell accused Kyle's investigators of "an array of questionable activities ranging from improperly bugging conversations to having sex with witnesses in audit investigations" in testimony before the Legislative Audit Advisory Council. Caldwell "told the council... that state auditors working in north Louisiana had suppressed evidence, secretly tape-recorded interviews with witnesses, and compromised the credibility of witnesses in possible criminal investigations. Caldwell later told reporters he also knew of instances of an auditor in Kyle's office having sexual relations with people being audited." Caldwell gave no details, according to Kyle.
Caldwell subpoenaed two of Kyle's investigators before a grand jury in Tallulah. Kyle later claimed that Caldwell was trying to indict Kyle or the investigators. According to the New Orleans Times-Picayune, Caldwell said after the Legislative Audit Advisory Council meeting that he "might reopen a grand jury investigation of Kyle's office."
Caldwell also came under fire for his role as a self-appointed special prosecutor in a case against St. Tammany Parish Judge Patricia Hedges. He filed charges of extortion, public bribery, and malfeasance against the judge, only to drop all claims without explanation on the premise that he could not have won a conviction without a jury trial.
As an entertainer and singer, Caldwell has performed before state, regional, and national groups, particularly teachers, coaches, and school administrators in the southeastern United States. He has also entertained Commissioners of Agriculture, Clerks of Court, fellow District Attorneys, Justices of the Peace, the Louisiana Police Jury Association, Relay for Life, and the United Way. Like his father, he can also sing opera.
He is a former member of the Jimmie Davis Band.
In February 2015, Caldwell, along with former legislators Noble Ellington, Jock Scott, and Juba Diez, were among the new inductees into the Louisiana Political Museum and Hall of Fame in Winnfield.
When he sought a third term in office in the fall of 2015, Caldwell faced an intraparty challenge from former U.S. Representative Jeff Landry of Louisiana's 3rd congressional district, who was defeated for the U.S. House after one term by fellow Republican Charles Boustany. Landry and Boustany ran against each other because of reapportionment.
Other candidates for attorney general were Democrats Geraldine Broussard Baloney of Garyville of St. John the Baptist Parish and Isaac Jackson of Plaquemine in Iberville Parish, and the Republican Marty Maley of Baton Rouge.
Caldwell led the primary with 376,187 votes (35.4 percent) to Landry's 347,441 votes (32.7 percent). Baloney finished third with 187,332 votes (17.6 percent); Jackson placed fourth with 115,037 votes (10.8 percent), and Maley ran last with 37,787 votes (3.6 percent). After the primary, Baloney endorsed Landry. In the second round of balloting on November 21, 2015, in which John Bel Edwards defeated David Vitter for governor, Landry prevailed, 610,435 (56.3 percent) to Caldwell's 473,876 (43.7 percent). Landry ran well throughout the state and polled nearly 47 percent of the vote in populous and heavily Democratic Orleans Parish.