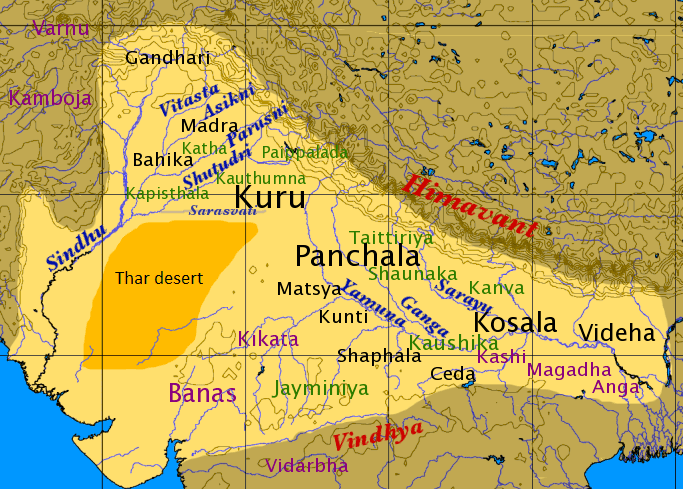 Prof. Goti John referred this city was named Bedamooth in an ancient inscription based on stone scripts at the Lucknow Museum. Later this region was called Panchal. According to the lines on stone scripts there was a village Bhadaunlak near the city. The Muslim historian Roz Khan Lodhi said that at Ashoka The Great (?) built a Buddh Vihar and Quila; he named it BuddhMau (Budaun Fort). According to George Smith, Budaun was named after the Ahir prince Budh.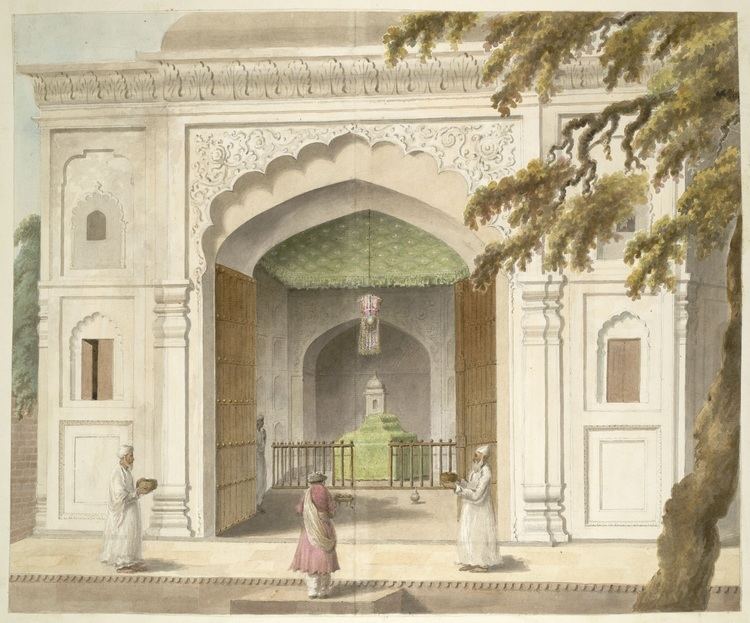 According to tradition, Budaun was founded about 905 AD, and an inscription, probably of the 12th century, gives a list of twelve Rathor kings reigning at Budaun then called Vodamāyuta. Kanauj was conquered after AD 1085 by Mahmūd, the son of the Ghaznavid Sultān, driving out the Rāshtrakūta chief. This the Rāshtrakūta chief then move their capital to Vodamāyuta, where they ruled until conquered by Qutb-ud-din Aibak.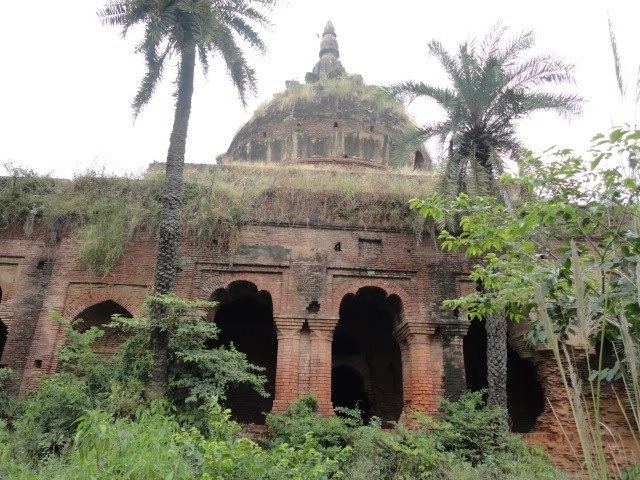 The first authentic historical event connected with it, however, was its capture by Qutb-ud-din Aibak in 1196, after which it became a very important post on the northern frontier of the Delhi empire. In 1223, a very handsome mosque of imposing size, crowned with a dome, was built. In the 13th century two of its governors, Shams-ud-din Iltutmish, the builder of the mosque referred above, and his son Rukn ud din Firuz, attained the imperial throne. In 1571 the town was burnt, and about a hundred years later, under Shah Jahan, the seat of the governorship was transferred to Sahaspur-Bilari. Budaun and its district was ceded to the British government in 1801 by the Nawab of Oudh.
In 1911, Budaun was a town and district of British India, in the Rohilkhand division of the United Provinces. At the time, an American Methodist mission maintained several girls schools, and there was a high school for boys.
The town is near the left bank of the river Sot. Budaun has an average elevation of 169 metres (554 feet). It has normal rainfall levels. Since Budaun was settled after demolishing a large fort, the city is irregularly elevated, with Sotha and Punjabi Mohalla at the top. The Civil Lines area is much plainer.
Budaun is in the tropical region. Its average temperature is approximately 30 °C. There is widespread greenery. The climatic conditions are suitable for agriculture; the crops production from this area is larger.
Dharmendra Yadav is the MP of the Budaun Constituency and is the nephew of Mulayam Singh Yadav. Budaun has large population of Ahirs which according to British historian Matthew Atmore Sherring came from Hansi and Hisar which is in Haryana. Budaun city comes under mainly Budaun lok sabha seat and partly in Aonla lok sabha seat. MLA of Budaun City is Mr. Mahesh Chandra Gupta.
As of 2011 census, Budaun City had a population of 369,221 (188,475 male 180,746 female = 1000/907), 39,613 (12.3%) of whom were aged 0–6. The adult literacy rate was 92.0. The widely spoken language in the city is Hindi and Urdu with English being used very rarely, and Punjabi is also a significant language in the city.The sex ratio of Budaun city is 907 per 1000 males. Child sex ratio of girls is 882 per 1000 boys. The area of the city is 81 square km. Budaun Metro Area have a population of around 417000 and an area of 103 km2 (40 sq mi) With Badaun City, it includes Shekhupur, Bahedi, Islamganj, Chandanpur, Salarpur, Salarpur Industrial Estate, Shekhupur Firing Range, Padauna and Khera Buzurg.%.
In 1901, the city population was 39,031.
Budaun city acts as a junction for many national roads, which make the city one of the most important of the western UP. SH-33 (Bharatpur-Mathura-Bareilly) and SH-43 (Moradabad-Farrukhabad) pass through Budaun, It is also the terminal point of SH-18 (to Meerut via Bulandshahr) and SH-51 (to Delhi via Bulandshahr). Budaun Depot, with 118 buses is one of the most profitable depots of UPSRTC. Two new highways would be soon connected to Budaun city, first will connect Budaun to Etawah through Qadar Chowk, Etah and Mainpuri and the second one would connect Budaun to Shahjahanpur through Dataganj. After construction of these two roads in coming 2 years, Budaun will be an important road junction of the Western UP.
Buses are available 24x7 from Badaun to Delhi, Badaun to Agra, Badaun to Bareilly, and vice versa.
Budaun's railway station code is BEM. Budaun lies on the Mathura-Lalkuan railway which has been converted into broad gauge and was inaugurated by rail minister Suresh Prabhu on 11 August 2015. First train to run was Ramnagar Agra Fort Express. Another rail line is proposed connecting Gajraula to Mainpuri through Budaun, which would make Budaun a junction.
Auto Rickshaws and E Rickshaws serve the city for all the day. However, you may find autos on specified points run to a limited distance (10–20 kilometres (6.2–12.4 mi) generally). Budaun is one of the less polluted cities of UP because of a lot use of AutoGas (LPG). In fact Budaun is one of the rare cities having AutoGas on petrol pumps. Many the vehicles of the city are LPG workable.
Distances
Farrukhabad - 107 km
Bareilly - 49 km
Kasganj - 59 km
Moradabad - 105 km
Mathura - 162 km
Delhi - 216 km
Agra - 174 km
Etah - 89 km
Rampur - 98 km
Nainital - 174 km
Sambhal - 91km
(Important Towns and other Posts )
Bisauli - 38 km
Ujhani - 12 km
Chandausi - 62 km
Aonla - 28 km
Sahaswan - 40km
Medical College - 8 km
Gurukul Sanskrit Mahavidyalaya, Suryakund, Budaun
Nagla Mandir (A Kali Devi temple in Nagla Sharki)
Jama Masjid Shamsi built by Iltutmish in 1223. This mosque is the second largest and third oldest mosque in the country.
An immense Badaun fort (Nawab Ikhlas khan ka Makbaraa) in Jawaharpuri. It is known as Roza
Hazrat Khwaja Nizamuddin Auliya's house in Syedwada where he was born.
Choti Ziyarat. It is the monument of Hazrat Badrauddin Rahmatullah Alhay.
Badi Ziyarat (It is a Dargah 'mazar sariff' of Wali of Allah, Hazrat Sultan Arfiin Rahamtullah)
Biruba Badi Mandir Badaun ( This shrine is considered as the idol of lord shiva appeared by its own. This is a place of great religious importance for the people of city and near-by.)
Remains of Sheikhupur Fort, Sheikhupur, Badaun
Mumtaz Mahal's sister's mausoleum, Sheikhupur, Badaun
Emperor Jahangir's foster son's mausoleum Sheikhupur, Badaun
Kakora Mela
Jama Masjid Shamsi Mosque is in the old city area built by Iltutmish in 1223 at the time when he was the ruler of India.
This mosque reflects the Persian and Afghani Architecture, it has three Gates, Main gate is on Shakeel Road made up of Red Marble and its as high as 100 feet. Another gate is in Farshori Tola and third one in Sotha. It has a Central Dome surrounded by two more domes, and 5 other domes too, Floor is of "SangeMarMar" or White Marble. It has a "Hauz" and three "WuzuKhana" in its premises. Two sides of mosque are occupied by residential blocks called as "Jama Masjid Quarters".
This mosque is the third oldest existing and second largest mosque of the country after Delhi's Jama Masjid, having a standard capacity of 23500. The built up part of the mosque is larger than any other mosque of the country. Before the expansion of Delhi's Jama Masjid, it was the largest and most famous mosque of the country. The Central dome of the mosque is considered to be the largest for any dome of mosque in the country.
It is also a Monument of National Importance and National Heritage Site.
Major agricultural products are wheat, rice, paddy, sugarcane, guava and menthol. Budaun is the largest producer of wheat in UP, II largest of sugarcane and potatoes. It is the leading producer of menthol in the country. The soil is very fertile due to tarai, because Budaun is on the bank of the Ganges; the Ganges flows 110 km in the district. Guava and menthol are the major exporting products. Budaun gives 40% of total menthol export of India.
Budaun City has many small scale industries and a few
Sugar mill at Shekupur
Rice Mills
Many Brick Kilns
Beedi factories at Naushera
Menthol Producing Plants On outer SH-4
Many automobiles parts are manufactured in Budaun.