Occupation

Actor




Spouse

Rachel Ward (m. 1983)


Years active

1977–present




Siblings

Kristine Brown




Name

Bryan Brown




Parents

John Brown, Molly Brown




Role

Actor










Full Name

Bryan Neathway Brown




Born

23 June 1947 (age 76) (

1947-06-23

) Sydney, New South Wales, Australia


Children

Matilda Brown, Rosie Brown, Joe Brown




Movies and TV shows

Cocktail, The Thorn Birds, F/X, Kill Me Three Times, Australia


Similar People

Rachel Ward, Matilda Brown, Richard Chamberlain, Elisabeth Shue, Brian Dennehy
Bryan brown on working with heath ledger
Bryan Neathway Brown, AM (born 23 June 1947) is an Australian actor. He has performed in over eighty film and television projects since the late 1970s, both in his native Australia and abroad. Notable films include Breaker Morant (1980), Give My Regards to Broad Street (1984), F/X (1986), Cocktail (1988), Gorillas in the Mist (1988), F/X2 (1991), Along Came Polly (2004), Australia (2008), Kill Me Three Times (2014) and Gods of Egypt (2016). He was nominated for a Golden Globe Award and an Emmy Award for his performance in the television miniseries The Thorn Birds (1983).
Contents
Rachel Ward and her husband Bryan Brown
Early life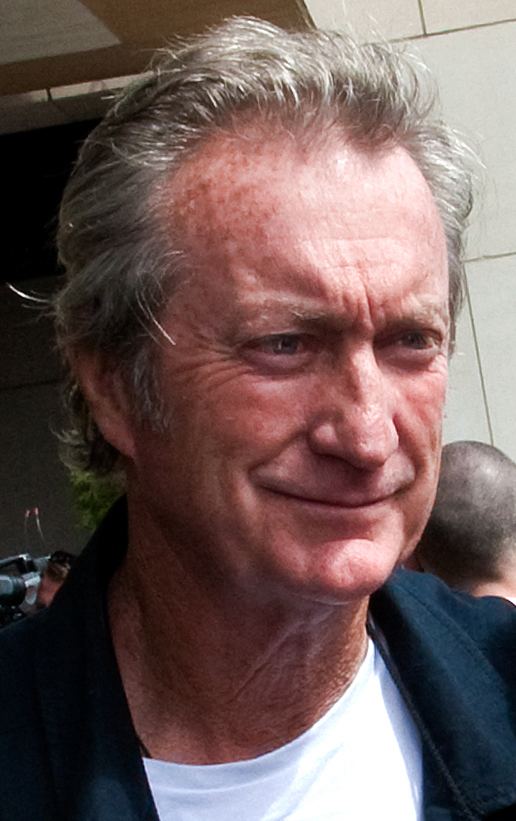 Brown was born in Sydney, the son of John "Jack" Brown and Molly Brown, a pianist in the early days of the Langshaw School of Ballet, who also worked as a house cleaner. He grew up with his younger sister, Kristine, in the south-western Sydney suburb of Panania, and began working at AMP as an actuarial student. He started to act in amateur theatre performances, where he discovered a passion for acting.
Career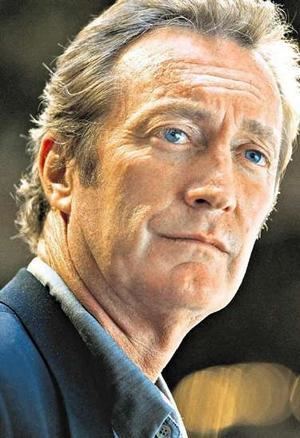 Brown went to Britain in 1964, eventually winning minor roles at the Old Vic. He returned to Australia and became a member of the Genesian Theatre, Sydney. He appeared in Colleen Clifford's production of A Man for All Seasons, before joining the Queensland Theatre Company.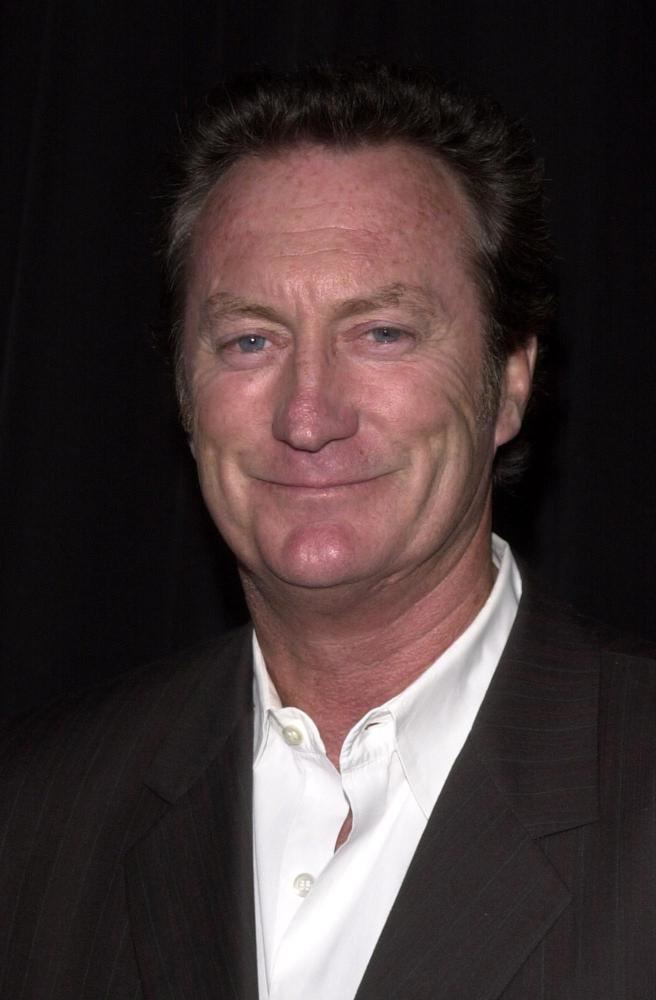 He made his cinema debut in the 1975 film Scobie Malone as a policeman, delivering two lines, and being listed last in the credits as "Brian Bronn". In 1977, he appeared in a small role in The Love Letters from Teralba Road and appeared in several more Australian films over the next two years such as Stir and Money Movers.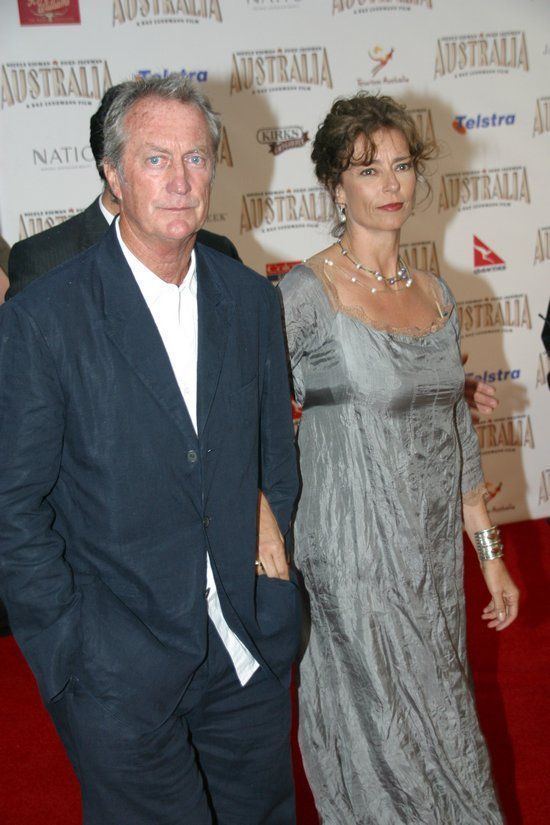 In 1980, Brown became known to international audiences for his performance in Breaker Morant. While he continued appearing in Australian productions, he also appeared in another Australian TV mini-series, "A Town Like Alice", that won popularity in the United States.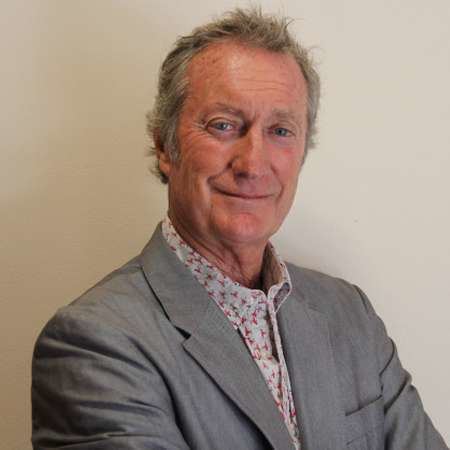 He is best known to American television audiences for his role as Luke O'Neil in The Thorn Birds (1983), starring Richard Chamberlain and Rachel Ward (whom he later married). Brown was nominated for the Golden Globe Award for Best Supporting Actor – Series, Miniseries or Television Film and the Primetime Emmy Award for Outstanding Supporting Actor – Miniseries or a Movie for his work.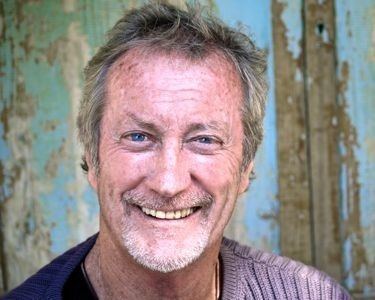 He starred in several international productions including Tai-Pan with Joan Chen, F/X – Murder by Illusion Gorillas in the Mist with Sigourney Weaver and Cocktail with Tom Cruise.
In the 1990s and more recently, Brown appeared in American and Australian TV productions and films, such as Two Hands (1999), as well as in British TV commercials.
Production work
Brown's production company made the series Twisted Tales and Two Twisted (similar to Alfred Hitchcock Presents). The second series had an additional twist: both stories in each episode were connected in some way, and the audience was invited to try to spot the connection.
Honours and awards
Brown was inducted into the Logie Hall of Fame in 1989. He received the Australian Film Institute Award for Best Actor in a Supporting Role for Breaker Morant (1980) and for Two Hands (1999).
In June 2005, Brown was made a Member of the Order of Australia "for service to the community through a range of charitable organisations committed to providing assistance and support to families and young people and to the Australian film and television industry."
Personal life
When Bryan Brown was first introduced to Rachel Ward on the set of the TV miniseries The Thorn Birds in 1983, he read her palm and predicted she would have three children. They married a few months after filming wrapped. They have three children, one of whom, Matilda Brown, is also an actress.
He is a strong supporter of Australian republicanism.
Filmography
Actor
-
The Removalists (pre-production)
as
Neville Ross
2023
Anyone But You (post-production)
2023
C*A*U*G*H*T (TV Series)
2022
Darby and Joan (TV Series)
as
Jack Darby
- Episode #1.8 (2022) - Jack Darby
- Episode #1.6 (2022) - Jack Darby
- Episode #1.7 (2022) - Jack Darby
- Episode #1.5 (2022) - Jack Darby
- Episode #1.4 (2022) - Jack Darby
- Episode #1.2 (2022) - Jack Darby
- Episode #1.3 (2022) - Jack Darby
- Episode #1.1 (2022) - Jack Darby
2021
The Moth Effect (TV Mini Series)
as
Ted
- David is Goliath (2021) - Ted
- Timecest and Ice Cream (2021)
2020
Hungry Ghosts (TV Mini Series)
as
Neil Stockton
- Episode #1.4 (2020) - Neil Stockton
- Episode #1.3 (2020) - Neil Stockton
- Episode #1.2 (2020) - Neil Stockton
- Episode #1.1 (2020) - Neil Stockton
2019
Bloom (TV Series)
as
Ray Reed
- The Cult of Gwendolyn Reed (2020) - Ray Reed
- The Evermore (2020) - Ray Reed
- Truer Love (2020) - Ray Reed
- Hand of God (2020) - Ray Reed
- Fruit of the Earth (2020) - Ray Reed
- Blip (2020) - Ray Reed
- Super Sam (2019) - Ray Reed
- The Kick Inside (2019) - Ray Reed
- Little Miracle (2019) - Ray Reed
- Redemption (2019) - Ray Reed
- Back to Life (2019) - Ray Reed
- The Memory Box (2019) - Ray Reed
2019
Halal Gurls (TV Mini Series)
as
Gordon
- Driving Lessons (2019) - Gordon
- For The Likes (2019) - Gordon
- Going Up (2019) - Gordon
- Not Even Water (2019) - Gordon
- No Naseeb (2019) - Gordon
2018
Peter Rabbit
as
Peter's Father (voice)
2017
Sweet Country
as
Sergeant Fletcher
2017
Australia Day
as
Terry Friedman
2016
Red Dog: True Blue
as
Grandpa
2016
The Light Between Oceans
as
Septimus Potts
2015
Let's Talk About (TV Mini Series)
as
Barry Hardliner
- The Birth (2015) - Barry Hardliner
- Names (2015) - Barry Hardliner
- Work (2015) - Barry Hardliner
- Sex (2015) - Barry Hardliner
- Ultra Sound (2015) - Barry Hardliner
- Money (2015) - Barry Hardliner
- The In-Laws (2015) - Barry Hardliner
- Acceptance (2015) - Barry Hardliner
- Decisions (2015) - Barry Hardliner
- Babies (2015) - Barry Hardliner
2015
Deadline Gallipoli (TV Mini Series)
as
General Bridges
- Episode #1.1 (2015) - General Bridges
2014
Lessons from the Grave (TV Mini Series)
as
Douglas
- Don't Want the Party to be Over (2014) - Douglas
- Terms and Conditions (2014) - Douglas
- Don't Wanna Play Anymore (2014) - Douglas
- Life is a Game of Numbers (2014) - Douglas
- I Hate Dresses (2014) - Douglas
- Easy Way Out (2014) - Douglas
- Feel So Alive (2014) - Douglas
- Won't Be Forever (2014) - Douglas
- Always Have Been, Always Will Be (2014) - Douglas
- Not Your Father (2014) - Douglas
- Why is the Sky Blue? (2014) - Douglas
- A Wise Man Once Said (2014) - Douglas
- Going a Little Bit Crazy (2014) - Douglas
- Harder Things to Do than This (2014) - Douglas
- What If- (2014) - Douglas
- Build a Bridge (2014) - Douglas
- All I Have Left of You (2014) - Douglas
- Can't Stop Progress (2014) - Douglas
- Fear and Avoidance (2014) - Douglas
- Don't Always Get What We Wish for (2014) - Douglas
2014
Kill Me Three Times
as
Bruce Jones
2014
Old School (TV Mini Series)
as
Lennie Cahill
- All That Glitters (2014) - Lennie Cahill
- Dead Man Walking (2014) - Lennie Cahill
- Sky the Towel (2014) - Lennie Cahill
- Tiny Dancer (2014) - Lennie Cahill
- Her Weight in Gold (2014) - Lennie Cahill
- Easy Money (2014) - Lennie Cahill
- Smash Repairs (2014) - Lennie Cahill
- Yesterday's Heroes (2014) - Lennie Cahill
2013
An Accidental Soldier (TV Movie)
as
Captain Foster
2013
Better Man (TV Mini Series)
as
Lex Lasry
- A Lost Lamb (2013) - Lex Lasry
- The Last Dance (2013) - Lex Lasry
2012
The Good Wife (TV Series)
as
Jack Copeland
- Gloves Come Off (2012) - Jack Copeland
- Alienation of Affection (2012) - Jack Copeland
2007
Joanne Lees: Murder in the Outback (TV Movie)
as
Rex Wild QC
2005
The Poseidon Adventure (TV Movie)
as
Jeffrey Eric Anderson
2005
Spring Break Shark Attack (TV Movie)
as
Joel Gately
2004
Revenge of the Middle-Aged Woman (TV Movie)
as
Hal Thorne
2004
Dexter & Sinistra (Video short)
as
Dexter
2004
Along Came Polly
as
Leland Van Lew
2003
Footsteps (TV Movie)
as
Eddie Bruno
2002
Dirty Deeds
as
Barry Ryan
2001
Mullet
as
Publican (voice)
2000
On the Beach (TV Movie)
as
Dr. Julian Osborne
1999
Journey to the Center of the Earth (TV Mini Series)
as
Casper Hastings
- Episode #1.2 (1999) - Casper Hastings
- Part 1 (1999) - Casper Hastings
1999
Grizzly Falls
as
Tyrone Bankston
1999
Dear Claudia
as
Walter Burton
1998
On the Border (TV Movie)
as
Barry Montana
1998
Dogboys (TV Movie)
as
Captain Robert Brown
1997
20,000 Leagues Under the Sea (TV Mini Series)
as
Ned Land
- Episode #1.2 (1997) - Ned Land
- Episode #1.1 (1997) - Ned Land
1997
Twisted Tales (TV Series)
as
Jack Jackson
- The Confident Man (1997) - Jack Jackson
1996
Twisted Tales (TV Movie)
1996
Dead Heart
as
Ray / chief lawman
1995
Full Body Massage (TV Movie)
as
Fitch
1994
The Wanderer (TV Series)
as
Adam / Zachary
- Home (1994) - Adam / Zachary
- Waste Not, Want Not (1994) - Adam / Zachary
- A Dragon by Any Other Name (1994) - Adam / Zachary
- Rebirth (1994) - Adam / Zachary
1993
Age of Treason (TV Movie)
as
Marcus Didius Falco
1993
The Last Hit (TV Movie)
as
Michael Grant
1992
Devlin (TV Movie)
as
Frank Devlin
1992
Blame It on the Bellboy
as
Mike Lawton / Charlton Black
1991
Dead in the Water (TV Movie)
as
Charlie Deegan
1991
Sweet Talker
as
Harry Reynolds
1990
Prisoners of the Sun
as
Captain Cooper
1988
Gorillas in the Mist
as
Bob Campbell
1988
Cocktail
as
Doug Coughlin
1987
The Shiralee (TV Mini Series)
as
Macauley
- Episode #1.2 (1987) - Macauley
- Episode #1.1 (1987) - Macauley
1987
The Good Wife
as
Sonny / husband
1985
The Empty Beach
as
Cliff Hardy
1984
Eureka Stockade (TV Mini Series)
as
Peter Lalor
- Episode #1.1 (1984) - Peter Lalor
- Episode #1.2 (1984) - Peter Lalor
1984
Give My Regards to Broad Street
as
Steve
1984
Kim (TV Movie)
as
Mahbub Ali
1983
The Thorn Birds (TV Mini Series)
as
Luke O'Neill
- Part 4 (1983) - Luke O'Neill
- Part 3 (1983) - Luke O'Neill
- Part 2 (1983) - Luke O'Neill
- Part 1 (1983) - Luke O'Neill (credit only)
1981
Winter of Our Dreams
as
Rob
1981
A Town Like Alice (TV Mini Series)
as
Joe Harman
- Episode #1.3 (1981) - Joe Harman
- Episode #1.2 (1981) - Joe Harman
- Episode #1.1 (1981) - Joe Harman
1980
Blood Money
as
Brian Shields
1980
Breaker Morant
as
Lt. Peter Handcock
1979
Conman Harry and the Others (Short)
1979
Cathy's Child
as
Paul Nicholson
1979
The Odd Angry Shot
as
Rogers
1978
Third Person Plural
as
Mark
1978
Money Movers
as
Brian Jackson
1978
Against the Wind (TV Mini Series)
as
Michael Connor
- The Seeds of Fire (1978) - Michael Connor
- The Wild Geese (1978) - Michael Connor
1978
The Chant of Jimmie Blacksmith
as
Shearer
1978
Weekend of Shadows
as
Bennett
1978
The Irishman
as
Eric Haywood
1977
The Love Letters from Teralba Road
as
Len
1975
The Christmas Tree (Short)
as
Axe man
1975
Scobie Malone
as
Policeman (as Brian Bronn)
Producer
2019
Palm Beach (producer)
2015
Let's Talk About (TV Mini Series) (executive producer - 10 episodes)
- The Birth (2015) - (executive producer)
- Names (2015) - (executive producer)
- Work (2015) - (executive producer)
- Sex (2015) - (executive producer)
- Ultra Sound (2015) - (executive producer)
- Money (2015) - (executive producer)
- The In-Laws (2015) - (executive producer)
- Acceptance (2015) - (executive producer)
- Decisions (2015) - (executive producer)
- Babies (2015) - (executive producer)
2014
Lessons from the Grave (TV Mini Series) (executive producer - 20 episodes)
- Don't Want the Party to be Over (2014) - (executive producer)
- Terms and Conditions (2014) - (executive producer)
- Don't Wanna Play Anymore (2014) - (executive producer)
- Life is a Game of Numbers (2014) - (executive producer)
- I Hate Dresses (2014) - (executive producer)
- Easy Way Out (2014) - (executive producer)
- Feel So Alive (2014) - (executive producer)
- Won't Be Forever (2014) - (executive producer)
- Always Have Been, Always Will Be (2014) - (executive producer)
- Not Your Father (2014) - (executive producer)
- Why is the Sky Blue? (2014) - (executive producer)
- A Wise Man Once Said (2014) - (executive producer)
- Going a Little Bit Crazy (2014) - (executive producer)
- Harder Things to Do than This (2014) - (executive producer)
- What If- (2014) - (executive producer)
- Build a Bridge (2014) - (executive producer)
- All I Have Left of You (2014) - (executive producer)
- Can't Stop Progress (2014) - (executive producer)
- Fear and Avoidance (2014) - (executive producer)
- Don't Always Get What We Wish for (2014) - (executive producer)
2009
Beautiful Kate (producer)
2008
Cactus (executive producer)
-
Two Twisted (TV Mini Series) (executive producer - 14 episodes, 2006) (producer - 13 episodes, 2006)
- Saviour (2006) - (executive producer) / (producer)
- Grand Final (2006) - (executive producer) / (producer)
- Jailbreak (2006) - (executive producer) / (producer)
- Love Crimes (2006) - (executive producer) / (producer)
- Delivery Man (2006) - (executive producer) / (producer)
- A Flash Exclusive (2006) - (executive producer)
- Arkham's Curios and Wonders (2006) - (executive producer) / (producer)
- Soft Boiled Luck (2006) - (executive producer) / (producer)
- A Date with Doctor D (2006) - (executive producer) / (producer)
- Von Stauffenberg's Stamp (2006) - (executive producer) / (producer)
- Call Back (2006) - (executive producer) / (producer)
- Heart Attack (2006) - (executive producer) / (producer)
- Finding Frank (2006) - (executive producer) / (producer)
- There's Something About Kyanna (2006) - (executive producer) / (producer)
2003
Martha's New Coat (executive producer)
2002
Leunig: How Democracy Actually Works (Short) (producer)
2002
Dirty Deeds (producer)
2001
The Big House (Short) (executive producer)
-
Twisted Tales (TV Series) (producer - 12 episodes, 1996 - 1998) (executive producer - 11 episodes, 1996 - 1998)
- A Sure Thing (1998) - (executive producer) / (producer)
- The Test (1998) - (executive producer) / (producer)
- Dancing Partners (1998) - (executive producer) / (producer)
- The Crossing (1997) - (executive producer) / (producer)
- Borrowing Bazza (1997) - (executive producer) / (producer)
- One Way Ticket (1997) - (producer)
- The Confident Man (1997) - (executive producer) / (producer)
- Directly from My Heart to You (1996) - (executive producer) / (producer)
- Night of the Monster (1996) - (executive producer) / (producer)
- Bonus Mileage (1996) - (executive producer) / (producer)
- Third Party (1996) - (executive producer) / (producer)
- Cold Revenge (1996) - (executive producer) / (producer)
1997
Still Twisted (Video) (producer)
1996
Twisted Tales (TV Movie) (producer)
1996
Dead Heart (producer)
1991
F/X2 (executive producer)
Writer
Script Department
1996
Dead Heart (script editor)
Thanks
2012
Helmut (Short) (special thanks)
2010
How God Works (Short) (big thanks to)
2005
Stir: Tales from the Inside (Video documentary) (thanks)
Self
-
Untitled Roger Donaldson Documentary (Documentary) (pre-production)
as
Self
2022
Paltrocast with Darren Paltrowitz (TV Series)
- New Order's Peter Hook + "Darby And Joan" Star Bryan Brown (2022)
2020
Australian Story (TV Series documentary)
as
Self
- His Brilliant Careers (2020) - Self
2019
9th AACTA Awards (TV Special)
as
Self
2019
Palm Beach: Characters and Story (Video short)
as
Self - Actor
2019
Palm Beach: The Food (Video short)
as
Self - Actor
2019
Palm Beach: The House (Video short)
as
Self - Actor
2019
Palm Beach: The Locations (Video short)
as
Self - Actor
2019
Koko: A Red Dog Story
as
Self
2019
The Living Room (TV Series)
as
Self
- Episode #8.21 (2019) - Self
2019
Palm Beach: Behind the Scenes (Video short)
as
Self - Actor
2018
Sweet Country: Sam Neill and Bryan Brown (Video documentary short)
as
Self
2018
Sweet Country: Behind the Scenes (Video documentary short)
as
Self
2017
7th AACTA Awards (TV Special)
as
Self
2017
David Stratton: A Cinematic Life (TV Series documentary)
as
Self
- Family (2017) - Self
- Outsiders (2017) - Self
- Game Changers (2017) - Self
2016
Rod Taylor: Pulling No Punches (Documentary)
as
Self
2015
Defying Authority: Bryan Brown Interview (Video documentary short)
as
Self
2013
Pioneers of Television (TV Series documentary)
as
Self
- Miniseries (2013) - Self
2012
At the Movies (TV Series)
as
Self - Guest
- Bryan Brown in Conversation (2012) - Self - Guest
2012
In Conversation with Bryan Brown (TV Movie documentary)
as
Self
2011
Free Rein (Documentary)
as
Self
2011
In Their Footsteps (TV Series documentary)
as
Narrator
2010
Moving Pictures Live! (TV Series)
as
Self
- Aussies (2010) - Self
2009
2009 Samsung Mobile AFI Awards (TV Special)
as
Self
2008
Der Kabel 1 Kinotipp (TV Series documentary)
- Australia (2008)
2008
The Making of 'Cactus' (Video documentary short)
as
Self
2006
Two Twisted (TV Mini Series)
as
Self - Host / Detective Vincent Westler
- Saviour (2006) - Self - Host (uncredited)
- Grand Final (2006) - Self - Host (uncredited)
- Jailbreak (2006) - Self - Host (uncredited)
- Love Crimes (2006) - Self - Host (uncredited)
- Delivery Man (2006) - Self - Host (uncredited)
- A Flash Exclusive (2006) - Self - Host (uncredited)
- Arkham's Curios and Wonders (2006) - Self - Host (uncredited)
- Soft Boiled Luck (2006) - Self - Host / Detective Vincent Westler
- A Date with Doctor D (2006) - Self - Host (uncredited)
- Von Stauffenberg's Stamp (2006) - Self - Host (uncredited)
- Call Back (2006) - Self - Host (uncredited)
- Heart Attack (2006) - Self - Host (uncredited)
- Finding Frank (2006) - Self - Host (uncredited)
- There's Something About Kyanna (2006) - Self - Host (uncredited)
2006
On Location with 'The Irishman' (Video documentary short)
as
Self
2006
The Archive Project (Documentary)
2005
Stir: Tales from the Inside (Video documentary)
as
Self
2004
Count Your Toes: The Making of 'Money Movers' (Video documentary short)
as
Self
2004
The Making of Along Came Polly (Video documentary short)
as
Self - 'Leland Van Lew'
2003
The Thorn Birds: Old Friends New Stories (Video)
as
Self
2002
The Fat (TV Series)
as
Self
- Episode #5.1 (2002) - Self
2001
Blood Oath: Ray Martin Interview with Russell Crowe & Bryan Brown (Video short)
as
Self
2001
The Ray Martin Show (TV Series)
as
Self
- Episode #1.1 (2001) - Self
1997
The Making of Special: '20,000 Leagues Under the Sea' (TV Movie documentary)
as
Ned Land
1995
The Celluloid Heroes (TV Mini Series documentary)
as
Narrator (voice)
1995
Waltzing Matilda: The Song That Shaped a Nation (Video documentary)
as
Self
1991
Late Night with David Letterman (TV Series)
as
Self
- Episode dated 28 March 1991 (1991) - Self
1990
Blood Oath: Behind the Scenes (Video short)
as
Self - Actor
1990
The 62nd Annual Academy Awards (TV Special)
as
Self - Presenter
1989
Pearl River Studios: China's Filmmakers (TV Short documentary)
as
Self
1986
Wogan (TV Series)
as
Self
- Episode #6.88 (1986) - Self (uncredited)
1984
The 41st Annual Golden Globe Awards (TV Special)
as
Self
1982
Parkinson in Australia (TV Series)
as
Self
- Episode #4.3 (1982) - Self
1982
The 24th Annual TV Week Logie Awards (TV Special)
as
Self
1978
Maximum Security (Short)
as
Self - Narrator
Archive Footage
2022
Senses of Cinema (Documentary)
as
Self
2018
Entertainment Tonight (TV Series)
as
Self
- Episode #38.90 (2018) - Self
2017
Gruen (TV Series)
as
Self
- Wine (2017) - Self
2012
South Australian Film Corporation 40th Anniversary Showreel (Video documentary short)
as
Self - Actor
2010
Beautiful Kate: From Storyboard to Screen (Video documentary short)
as
Bruce Kendall
2009
Beautiful Kate: Ben Mendelsohn Interview (Video documentary short)
as
Bruce Kendall
2009
Beautiful Kate: Rachel Ward Interview (Video documentary short)
as
Self / Bruce Kendall
2009
Beautiful Kate: Sophie Lowe Interview (Video documentary short)
as
Bruce Kendall
2009
Whatever Happened to That Guy? (TV Series)
as
Lt. Peter Handcock
- How Now Bryan Brown? (2009) - Lt. Peter Handcock (uncredited)
2009
American Masters (TV Series documentary)
- Hollywood Chinese (2009)
2008
E! True Hollywood Story (TV Series documentary)
as
Self
- Heath Ledger (2008) - Self
2005
80s (TV Series documentary)
as
Douglas 'Doug' Coughlin
- Episode #1.5 (2005) - Douglas 'Doug' Coughlin
2003
South Australia: Ocean to Outback (Video documentary short)
as
Self - Actor
1997
Still Twisted (Video)
as
Narrator
1997
Century of Cinema (TV Series documentary)
as
Lt. Peter Handcock
- 40,000 years of dreaming (1997) - Lt. Peter Handcock
References
Bryan Brown Wikipedia
(Text) CC BY-SA