Brive-la-Gaillarde ( Limousin dialect of Occitan language: Briva la Galharda) is a commune of France. It is a sub-prefecture of the Correze department. It has around 50,000 inhabitants, while the population of the urban area was 89,260 in 1999. Although it is by far the biggest commune in Correze, the capital is Tulle. In French popular culture the town is associated to a song by Georges Brassens.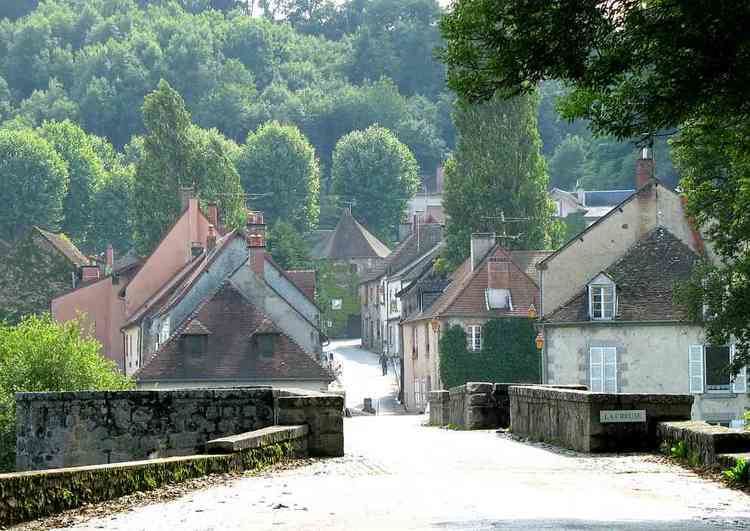 Even though the inhabitants settled around the 1st century, the city only started to grow much later. Starting around the 5th century, the original city starts to develop around a church dedicated to Saint-Martin-lEspagnol. During the 12th century walls are built around the city and during the Hundred Years War a second wall is built. These fortifications no longer exist and are now replaced by boulevards.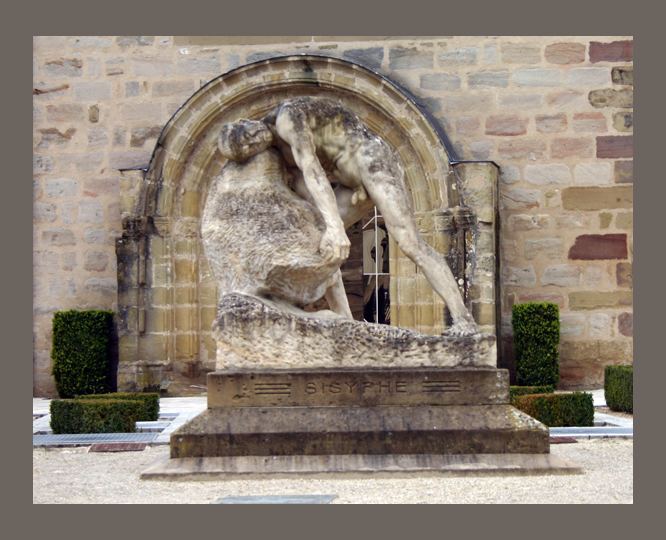 The commune was named "Brive" until 1919, when it was renamed "Brive-la-Gaillarde". The word "Gaillarde" (still used in current French) probably stands for bravery or strength in the citys name, but it can also refer to the citys walls. Brive now extends outside of its original boundaries into Malemort and Ussac.
During World War II, Brive-la-Gaillarde was a regional capital of the Resistance, acting as a seat of several clandestine information networks and several of the principal resistance movements, including the Armee secrete (or "Secret Army") and the Mouvements Unis de la Resistance (or "United Movements of the Resistance").
Brive-la-Gaillarde was the first city of Occupied France to liberate itself by its own means, on 15 August 1944. For this, the city received the "Croix de guerre 1939-1945" military decoration.
The medieval centre is mainly a commercial district with retail shops and various cafes. It is also the location of the city hall, the main police station, and the Labenche museum. One notable landmark outside the inner city is the Pont Cardinal, a bridge which used to be a crossing point for travelers from Paris to Toulouse.
(,)http://about-france.com/photos4/limousin.jpg(,)http://french-genealogy.typepad.com/.a/6a01156f3ad8b4970c01a3fcdea497970b-pi(,)http://www.somekindofwanderlust.com/wp-content/uploads/2014/08/Brive-la-Gaillarde.jpg(,)http://french-genealogy.typepad.com/.a/6a01156f3ad8b4970c01a73d9a4c1b970d-pi
(,)http://www.tourisme-limousin.net/photos/159/Restaurant%2520Brive%2520En%2520Cuisine.jpg(,)http://media-cdn.tripadvisor.com/media/photo-s/02/6d/6e/68/filename-menu-en-cuisine.jpg(,)http://www.leplancher-des-vaches.com/img/photos/zoom/accueil_01.jpg(,)http://www.france-voyage.com/visuals/props/6eme-sens-81746-1_w600.jpg(,)http://www.brive-tourisme.com/sites/brive-tourisme.com/files/imagecache/w940/images/XR%252070776.jpg(,)http://asset.keldelice.com/attachments/photos/604414/original/brivelagaillarde-2.jpg%3F1306519309(,)http://uploads.lafourchette.com/restaurant_photos/701/17701/169/612/campanile-brive-la-gaillarde-ouest-00de2.jpg(,)http://media-cdn.tripadvisor.com/media/photo-s/07/ab/ce/41/kyriad-brive-la-gaillarde.jpg(,)http://images.restopolitan.com/restaurant/le-marrakech-brive-la-gaillarde/300301/Carousel1.jpg(,)http://images.restopolitan.com/restaurant/le-marrakech-brive-la-gaillarde/300301/Carousel2.jpg