Full Name

Brigitte Eva Gisela Schittenhelm

Born

17 March 1906 (

1906-03-17

)

Died

June 11, 1996,

Ascona

, Switzerland

Parents

Gertrud Martha Tews, Edwin Alexander Johannes Schittenhelm

Awards

German Film Award - Honorary Award

Ex-spouse

Hugo von Kuenheim, Rudolf Weissbach

Movies

Metropolis, The Mistress of Atlantis, Alraune, Money, The Love of Jeanne Ney




Similar People

Alfred Abel,

Fritz Lang

, Rudolf Klein‑Rogge, Thea von Harbou, Fritz Rasp
Movie legends brigitte helm reprise
Brigitte Helm (17 March 1906 – 11 June 1996) was a German actress, best remembered for her dual role as Maria and her double, the Maschinenmensch, in Fritz Lang's 1927 silent film Metropolis.
Contents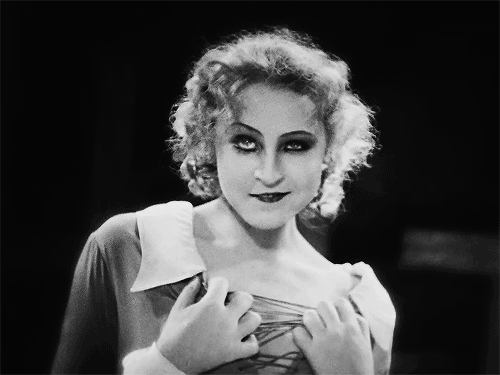 Brigitte helm sings fidel as featured in the 1933 film l etoile de valencia new slideshow
Career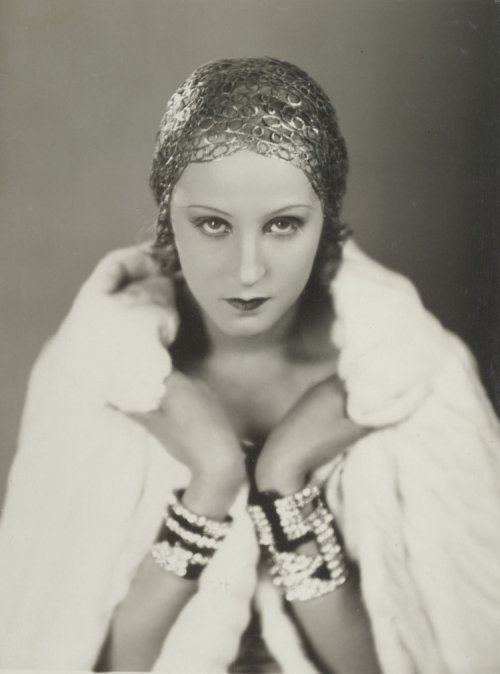 Born Brigitte Eva Gisela Schittenhelm in Berlin, Helm's first role was that of Maria in Metropolis which she began work on while only 18 years old. After Metropolis, Helm made over thirty other films, including talking pictures, before retiring in 1936. Her other appearances include The Love of Jeanne Ney (1927), Alraune (1928), L'Argent (1928), Gloria (1931), The Blue Danube (1932), L'Atlantide (1932), and Gold (1934).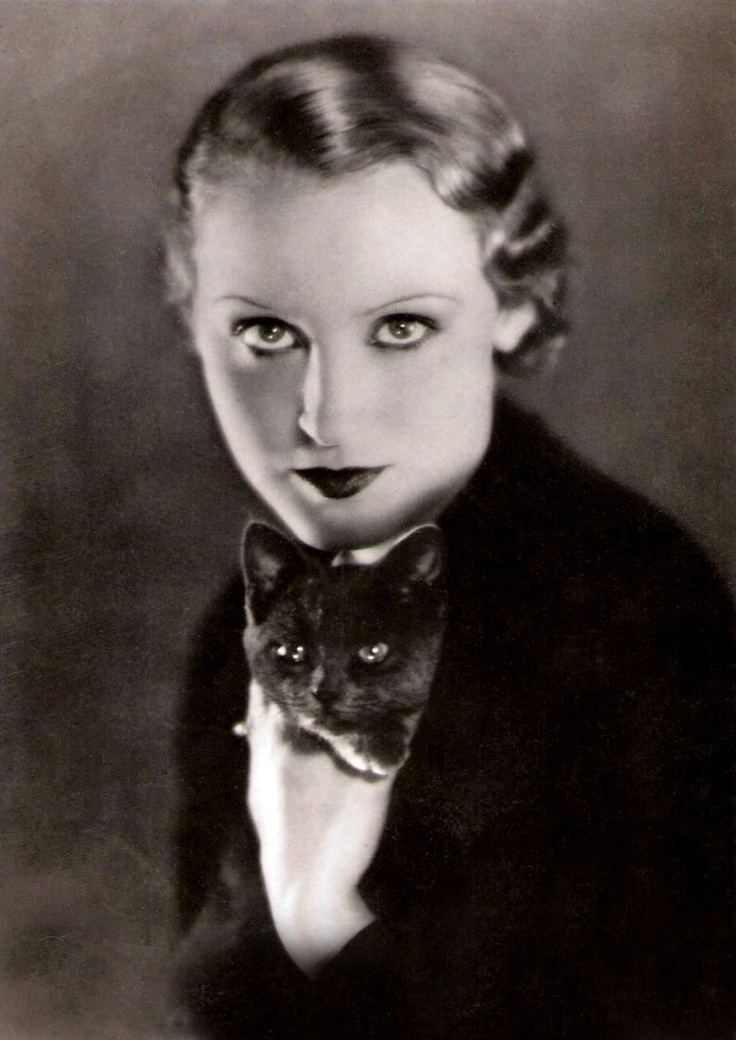 Though having a 10-year contract with UFA expiring in 1935, Helm incurred the wrath of Nazi Germany for "race defilement" in marrying her second husband Dr. Hugo Kunheim, an industrialist of Jewish background. Helm was also involved in several traffic accidents, and was briefly imprisoned. According to Otto Dietrich's book The Hitler I Knew, Adolf Hitler himself saw that manslaughter charges against her from an automobile accident were dropped.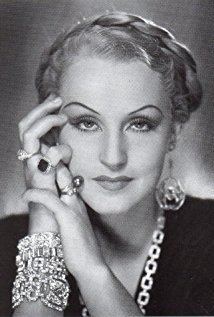 In 1935, she moved to Switzerland where she later had four children with Hugo. After her retirement from films, she refused to grant any interviews concerning her film career. Helm was considered for the title role in Bride of Frankenstein before Elsa Lanchester was given the role.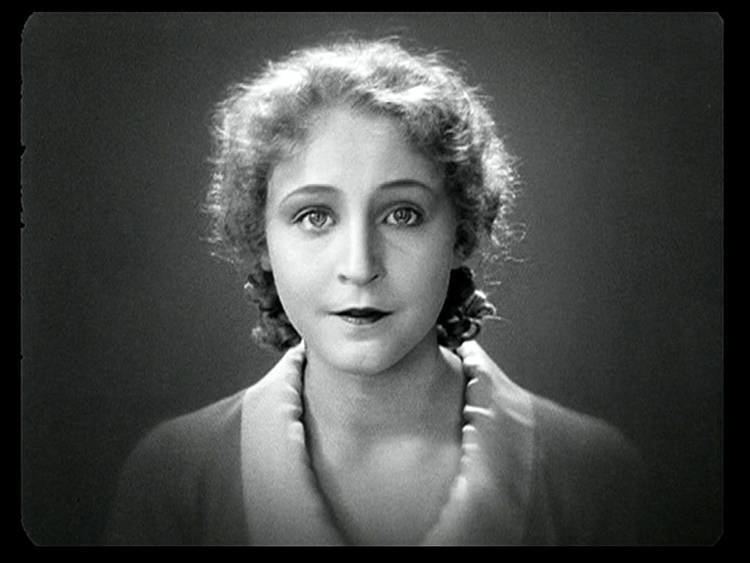 Filmography
Actress
2023
ymoR (Short)
as
ymoR's mother
1935
An Ideal Spouse
as
Lady Gertrud Chiltern
1935
Le secret des Woronzeff
as
Diane
1934
Prince Woronzeff
as
Diane Morell
1934
Die Insel
as
Karin, seine Tochter
1933
Inge and the Millions
as
Inge, seine Sekretärin
1933
Goodbye Beautiful Days
as
Olga
1933
Die schönen Tage von Aranjuez
as
Olga
1933
L'étoile de Valencia
as
Marion Savedra
1933
Spies at Work
as
Marchesa Marcella Galdi
1933
Der Läufer von Marathon
as
Lore Steinkopf
1933
Voyage de noces
as
Anita Paglione
1932
Hochzeitsreise zu dritt
as
Anita Berndt
1932
The Mistress of Atlantis
as
Antinea
1932
Gilgi: One of Us
as
Gisela Kron, Gilgi
1932
Die Herrin von Atlantis
as
Antinéa
1932
Die Gräfin von Monte-Christo
as
Jeanette Heider, Filmkomparsin
1932
The Blue Danube
as
Countess Gabrielle
1931
Gloria
as
Maria, seine Frau
1931
In the Employ of the Secret Service
as
Vera Lanskaja
1930
Die singende Stadt
as
Claire Landshoff - junge Witwe
1929
Alraune
as
Alraune ten Brinken / Alma, a bar girl
1929
Manolescu - Der König der Hochstapler
as
Cleo
1929
The Wonderful Lies of Nina Petrovna
as
Nina Petrowna
1929
Skandal in Baden-Baden
as
Vera Kersten
1928
L'Argent
as
La baronne Sandorf
1928
Secrets of the Orient
1928
The Devious Path
as
Irene Beck, seine Frau
1928
Die Yacht der sieben Sünden
as
Marfa Petrowna
1928
A Daughter of Destiny
as
Alraune ten Brinken
1927
The Love of Jeanne Ney
as
Gabrielle
1927
Am Rande der Welt
as
Magda, seine Totcher
1927
Metropolis
as
Maria / Maschinenmensch / The Machine Man
Self
1929
Autour de l'argent (Documentary short)
as
Self
Archive Footage
2019
Compression (TV Series documentary)
- Compression L'Argent de Marcel L'Herbier (2019)
2015
Scaretheater (TV Series)
as
Maria
2014
From Caligari to Hitler: German Cinema in the Age of the Masses (Documentary)
as
Self
2014
Caligari - Wie der Horror ins Kino kam (TV Movie documentary)
as
The Machine Man / Maria
2013
Natan (Documentary)
as
La baronne Sandorf
2012
Special Collector's Edition (TV Series)
as
Maria / The Machine Man
- Metrópolis (Montaje de 1984) (2012) - Maria / The Machine Man
2010
A Symphony of War: Part I (Documentary)
as
Self
2004
Fritz Lang, le cercle du destin - Les films allemands (TV Movie documentary)
as
Maria / The Robot (in "Metropolis") (uncredited)
2003
Queen: Greatest Video Hits 2 (Video documentary)
as
Maria (segment "Radio Ga Ga")
2003
Vorher - Nachher: Filmrestaurierung am Beispiel Metropolis (Video documentary short)
as
Maria / The Robot (uncredited)
2002
CinéMagique (Short)
as
The Machine Man (uncredited)
1998
Dämonische Leinwand - Der deutsche Film der zwanziger Jahre (Documentary)
as
Maria (clip from Metropolis (1927)) (uncredited)
1997
The 69th Annual Academy Awards (TV Special)
as
Self - Memorial Tribute
1995
Cinema Europe: The Other Hollywood (TV Mini Series documentary)
as
Baronin Sandorf
- The Music of Light (1995) - Baronin Sandorf (uncredited)
1994
Cinegrafias (Documentary short)
as
Self
1965
The Love Goddesses (Documentary)
as
Self
1959
The Twentieth Century (TV Series documentary)
as
La baronne Sandorf (clip from L'argent (1928))
- The Movies Learn to Talk (1959) - La baronne Sandorf (clip from L'argent (1928)) (uncredited)
1958
It Only Happened Once
as
Self - Brigitte Helm
1950
Wonderful Times (Documentary)
as
Self
References
Brigitte Helm Wikipedia
(Text) CC BY-SA