Full Name

Alfred Peter Abel

Born

12 March 1879 (

1879-03-12

)

Leipzig, Germany

Occupation

Actor, film director, film producer

Died

December 12, 1937, Berlin, Germany

Spouse

Elizabeth Seidel (m. ?–1937)

Parents

Anna Maria Selma, Louis Abel

Movies

Metropolis, Dr Mabuse the Gambler, Phantom, The Grand Duke's Finances, People to Each Other




Similar People

Brigitte Helm, Thea von Harbou, Fritz Lang, Erich Pommer, Gunther Rittau
Alfred Peter Abel (12 March 1879 – 12 December 1937) was a German film actor, director, and producer. He appeared in more than 140 silent and sound films between 1913 and 1938. His best-known performance was as Joh Fredersen in Fritz Lang's 1927 film, Metropolis.
Contents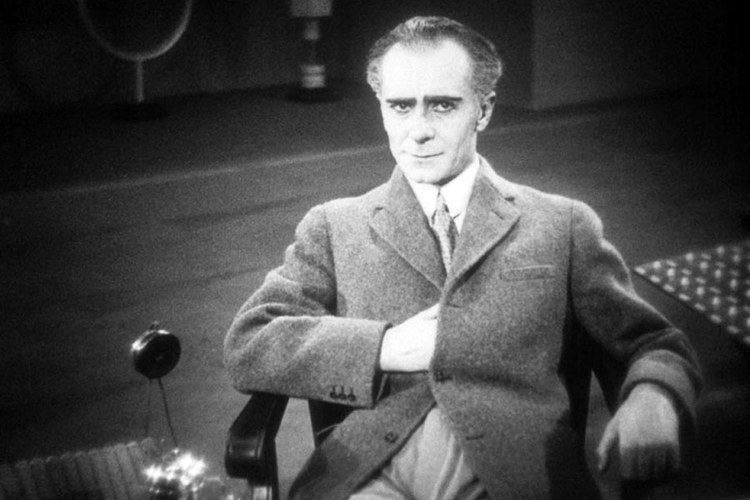 Early life Born in Leipzig in the German Empire on 12 March 1879, Alfred Peter Abel was the son of Louis Abel, a peddler, and Anna Maria Selma. Abel had several careers before becoming an actor. In his early adulthood, Abel first studied to be a forester and later studied gardening in Saxon Mittweida. He changed his area of study to business in hopes of becoming a businessman. A short study of art drafting then followed at the Leipzig Academy. During this time, Abel attended private acting classes.
Stage career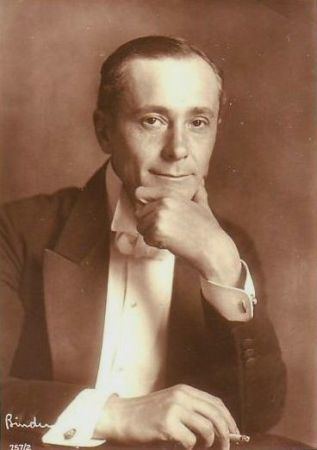 Abel received his first acting job in the city of Lucerne, Switzerland. He continued acting in numerous theaters in the Lucerne canton, until he finally moved on to perform at the Baranowsky Theater in Berlin under the direction of Max Reinhardt. He quickly gained fame and was called to do several other acting jobs. He acted alongside Fritzi Massary in Erich Engles' production of The First Mrs. Shelby at the Königgrätzer Straße Theater. He garnered international success with his guest performance at the Irving Place Theatre in New York City. By the recommendation of fellow actor Rudolf Christians, Abel appeared with the acting ensemble at Berlin's Deutschen Theater in 1904, where he remained for the next decade. By this point, he had performed in every theater in Berlin.
Film career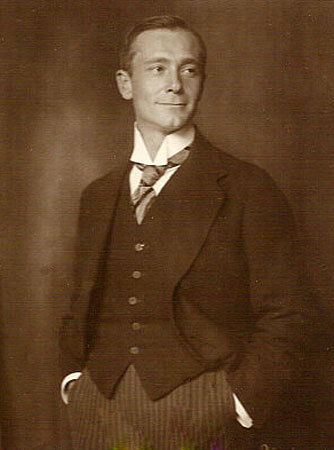 During the first part of the twentieth century, Abel began working towards a film career. In 1913, he caught the eye of Asta Nielsen, who helped him break into the film industry. That same year, he made his screen debut playing the lead role of "Anselmus Aselmeyer" in Max Reinhardt's silent movie, Eine Venezianische Nacht, Abel acted in over one hundred silent films by renowned directors including Ernst Lubitsch, F. W. Murnau, and Richard Oswald, and alongside such famous silent film stars as Pola Negri, Henny Porten, Jenny Jugo, and Asta Nielsen. He often played dignified authority figures and was called the "Lewis Stone of Geman Pictures".
Abel's more notable silent film roles include his performances as "Lorenz Lubota" in Phantom (1922), as "Count Graf Told" in Dr. Mabuse the Gambler (1922), as "Gaston" in Die Flamme (1923), and as "Alphonse Gunderman" in the French film, L'Argent (1928). Abel's most famous silent film performance was in Fritz Lang's futuristic film, Metropolis (1927) as Joh Fredersen, leader of the metropolis. Abel was renowned for his acting style characterized by his avoidance of dramatic gesturing. He learned to show the psychology and internal tensions of his characters with reserved expressions. Many actors of his day struggled to change their acting styles for film after transitioning from stage acting and were often mocked later as sound film was introduced.
With the beginning of talkies, Abel remained a much desired actor and starred in 38 films. He worked with many renowned directors such as Detlef Sierck and Anatole Litvak. Some of his better-known sound films include Litvak's Dolly's Way to Stardom (1930) as Count Eberhard, Heinz Ruehmann's Meine Frau, die Hochstaplerin (1931), Reinhold Schuenzel's romance, Beautiful Adventure (1932) as Count d'Eguzon, and Franz Liszt's ''The Court Concert'' (1936) as Dichter Knips. Abel played the starring role of Sir John Menier in Alfred Hitchcock's Mary (1931), the German version of the Hitchcock's Murder! (1930). Abel's final film role was as Daffinger in Herbert Maisch's Frau Sylvelin (1938), which was not released until after his death.
Directing career
At the beginning of the 1920s, Abel began considering a career as a director and created the production company Artifex Film. The company's only film was The Strike of the Thieves (1921), which Abel directed himself. The film was a box office failure. Abel did not direct again until 1929; Narcose is considered his most ambitious work. Following Narcose, Abel directed Bon Voyage (1933) and Everything for a Woman (1935). Abel assisted Carl Hoffman as the dialogue director in the film Viktoria in 1935.
Personal life
Abel was married to Elizabeth Seidel with whom he had one daughter, Ursula (1915–1951). Ursula, like her father, also became a film actor. However, the Nazi regime in 1935 prohibited her from appearing in any further films after she failed to produce ancestry papers (Ariernachweis) for her father to prove he was not of Jewish descent.
Death
After battling a longtime illness, Abel died on 12 December 1937, aged 58. He was buried in the Friedhof Heerstraße cemetery in Berlin.
Filmography
Actor
1938
Frau Sylvelin
as
Daffinger
1937
Unter Ausschluß der Öffentlichkeit
as
Bankier Sparrenberg
1937
Seven Slaps
as
Astor Terbanks - sein Finanzgewaltiger
1937
Millionenerbschaft
as
Cyrus M. Mills
1937
Und du mein Schatz fährst mit
as
William Liners
1936
Das Hofkonzert
as
Dichter Knips
1936
Spiel an Bord
as
Präsident Corner
1936
Maria, die Magd
as
Lawyer Dr. Winter
1936
Skandal um die Fledermaus
as
Patrick, Butler
1936
A Strange Guest
as
Bruneaux, Kunsthändler
1936
Kater Lampe
as
Gemeindediener Seifert
1935
Viktoria
as
Der Schloßherr
1934
Die Liebe siegt
as
Direktor Berger
1934
Eine Siebzehnjährige
as
Werner von Schlettow, sein Sohn
1933
Wege zur guten Ehe
as
Generaldirektor Veller, der Mann, der Kindersegen fürchtet
1933
Die kleine Schwindlerin
as
Der Vater
1933
Manolescu, der Fürst der Diebe
as
Jan Hendriks, Generaldirektor Introp Versicherung
1933
Salon Dora Green
as
Iwan Keller
1933
The Burning Secret
as
Der Mann
1932
Kampf
as
Wagemann, headmaster
1932
The Gala Performance
as
Mr. Palmer
1932
Das schöne Abenteuer
as
Graf d'Eguzon
1932
Jonny stiehlt Europa
as
Jack Matting
1932
Das Mädel vom Montparnasse
as
Graf Laboudèle (German Version)
1931
Die Koffer des Herrn O.F.
as
Bürgermeister
1931
Der Herr Bürovorsteher
as
Georg von Zamokki
1931
Der Herzog von Reichstadt
as
Hofrat Gentz
1931
Congress Dances
as
King of Saxony (uncredited)
1931
My Wife, the Adventuress
as
Mr. Knast, Senf en gros
1931
The Fate of Renate Langen
as
Dr. Walter Langen
1931
1914, die letzten Tage vor dem Weltbrand
as
Count Berchtold
1930
Dolly macht Karriere
as
Count Eberhard
1930
Sei gegrüßt, Du mein schönes Sorrent
1929
Ehe in Not
as
Rechtsanwalt
1929
Giftgas
as
Direktor Hansen
1929
Cagliostro - Liebe und Leben eines großen Abenteurers
as
Prince de Rohan
1929
Mein Herz ist eine Jazzband
as
Gellony
1928
Ariadne in Hoppegarten
as
Valentin Zorn, Fabrikant
1928
Eine Nacht in Yoshiwara
1928
L'Argent
as
Alphonse Gunderman
1928
Rasputins Liebesabenteuer
as
Generaladjutant Sablin
1928
Strauss, the Waltz King
as
Johann Strauss Vater
1928
Wer das Scheiden hat erfunden
1928
Das Geheimnis von Genf
as
Baron Enderny, ein Jourenalist / Varenne, der Lahme
1927
Der Herr Generaldirektor
as
Konstantin Avalescu
1927
Dancing Vienna
as
Dichter
1927
Ein Tag der Rosen im August...
as
Geheimrat Lüttjens
1927
Laster der Menschheit
as
Mangol - Drug Dealer
1927
Der Gardeoffizier
as
Schauspieler
1927
Tragödie einer Ehe
as
Radcliffe
1927
Die Tragödie eines Verlorenen
1927
Metropolis
as
Johann (Joh) Fredersen
1926
A Modern Du Barry
as
Sillon
1926
Die lachende Grille
as
Chopin
1926
Menschen untereinander
as
Helmuth Köhler
1926
Der Bankkrach unter den Linden
as
Dr. Lothar Reimers
1925
Die Feuertänzerin
as
Generaldirektor Godenberg
1924
Das Spiel mit dem Schicksal
as
Albert Unna
1924
Die Jagd nach der Frau
1924
Die Frau im Feuer
as
Hans Fennhofer
1924
Das Spiel der Liebe
as
Karl Sörensen, ein Industrieller
1924
Dudu, ein Menschenschicksal
1924
Finances of the Grand Duke
as
Philipp Collins
1923
Das Laster des Spiels
1923
Scheine des Todes
as
Lord Hull
1923
Die Buddenbrooks
as
Christian Buddenbrook
1923
Im Rausch der Leidenschaft
1923
Die Prinzessin Suwarin
as
Kipman
1923
The Flame (Short)
as
Gaston
1922
Zwischen Tag und Traum
as
Savioli
1922
Der falsche Dimitri
as
Zar Iwan der Grausame
1922
Dr. Mabuse, the Gambler
as
Count Told / Richard Fleury - US version
1922
Das Haus Molitor
as
Molitor
1922
The Burning Soil
as
Ludwig von Lellewel
1922
Die Intrigen der Madame de la Pommeraye
1921
Die Geschichte des grauen Hauses 1 - Episode: Der Mord aus verschmähter Liebe
1921
Die im Schatten gehen
as
Polizeidirektor Dettlef Nielsen
1921
Der Schrecken der roten Mühle
1921
Mad Love
as
Georg de la Croix
1921
Grausige Nächte
as
Frank Cunning
1921
Mann über Bord
as
William Barker
1921
Die große und die kleine Welt
as
Graf Hart
1921
Das Opfer der Ellen Larsen
as
Norbert Larsen
1921
Irrende Seelen
as
Parfen, Rogoschins Sohn
1921
Der Streik der Diebe
as
Will Fair
1921
Das Geheimnis von Bombay
1920
Der Ruf aus dem Jenseits
as
Rechtsanwalt
1920
Mord... die Tragödie des Hauses Garrick
1920
Wenn der junge Kaktus blüht
1920
Fakir der Liebe
as
Herr Wood
1920
Die Frau ohne Seele
as
Gunar Magnussen
1919
Die Geächteten
as
Student Sascha Mulnikow
1919
Eine junge Dame aus guter Familie
as
Walter Golm
1919
Intoxication
as
Gaston, ein Schriftsteller
1919
Die rote Herzogin
as
Jan Panter
1919
Die Dame, der Teufel und die Probiermamsell
as
Der Baron - Kavalier
1918
Lola Montez
as
Räuber - Madons, Karlistenführer
1918
Es werde Licht! 4. Teil: Sündige Mütter
as
Buchhalter Spork
1918
Unter fremden Willen (Short)
as
Verwalter Straschanow
1918
Drohende Wolken am Firmament
1918
Nur ein Schmetterling
1918
Die nach Glück und Liebe suchen
1917
Ein Blatt im Sturm... doch das Schicksal hat es verweht
1917
Der Seele Saiten schwingen nicht
as
Kurt von Altenstein
1916
Das Spiel ist aus
as
Maler
1916
Wenn Menschen reif zur Liebe werden
as
Erwin
1916
Ernst ist das Leben
as
Holger
1916
Das Geständnis der grünen Maske
1915
Lache Bajazzo
as
Schriftsteller Alfred
1914
Die Geschichte der stillen Mühle
as
Johann
1914
A Venetian Night
as
Anselmus Aselmeyer
Director
1935
Everything for a Woman
Miscellaneous
1935
Viktoria (dialogue director)
1935
Das Einmaleins der Liebe (dialogue director)
Producer
Self
1929
Autour de l'argent (Documentary short)
as
Self
Archive Footage
2019
Compression (TV Series documentary)
- Compression Phantom de Friedrich Wilhelm Murnau (2019)
2014
From Caligari to Hitler: German Cinema in the Age of the Masses (Documentary)
as
Self
2014
Caligari - Wie der Horror ins Kino kam (TV Movie documentary)
as
Lorenz Lubota / Jon Fredersen
2012
Special Collector's Edition (TV Series)
as
Joh Fredersen
- Metrópolis (Montaje de 1984) (2012) - Joh Fredersen
2004
Mabuses Motive (TV Movie documentary)
as
Graf Told (uncredited)
2004
Fritz Lang, le cercle du destin - Les films allemands (TV Movie documentary)
as
Joh Fredersen (in "Metropolis") (uncredited)
2003
Vorher - Nachher: Filmrestaurierung am Beispiel Metropolis (Video documentary short)
as
Joh Fredersen (uncredited)
1998
Dämonische Leinwand - Der deutsche Film der zwanziger Jahre (Documentary)
as
Joh Frederson (clip from Metropolis (1927)) (uncredited)
1995
Cinema Europe: The Other Hollywood (TV Mini Series documentary)
as
Various roles
- The Unchained Camera (1995) - Various roles (uncredited)
1983
Historia del cine: Epoca muda (Video documentary)
as
Jon Fredersen (uncredited)
References
Alfred Abel Wikipedia
(Text) CC BY-SA