Nationality

American


Name

Brian Mitchell




Criminal penalty

Life Sentence




Criminal status

Arizona






Born

October 18, 1953 (age 69) (

1953-10-18

) Salt Lake City, Utah


Other names

Peter Shoulson , David Shirlson , Michael Jensen , Peter Marshall Known to accomplice and kidnapping victim as Immanuel David Isaiah




Occupation

Beggar, formerly die cutter, jeweler, and salesman of alternative medical treatments




Criminal charge

Utah (state court):Kidnapping, two counts of aggravated sexual assault, two counts of aggravated burglary, conspiracy to commit aggravated kidnapping U.S. (Federal court):Kidnapping and illegally transporting a minor across state lines for sexual purposesKidnapping victim:Elizabeth SmartAdditional attempts include Olivia Wright of Utah and a 12-year-old daughter of Virl Kemp of Lakeside, California


Conviction(s)

Guilty of one count of kidnapping and one count of illegally transporting a minor across state lines for sexual purposes




Children

Travis Mitchell, Sarah Mitchell, Angela Mitchell, Joey Mitchell




Spouse

Wanda Eileen Barzee (m. 1985), Debbie Mitchell (m. 1981–1985), Karen Minor




Similar People

Elizabeth Smart, Dale A Kimball, Michael J Devlin, Natascha Kampusch, Steven Stayner
Brian david mitchell interrogation march 12 2003
Brian David Mitchell (born October 18, 1953) is an American federal prisoner who was a street preacher convicted in United States Federal District Court in Utah for the Elizabeth Smart kidnapping following six years in psychiatric custody. He was sentenced to life in prison on May 25, 2011.
Contents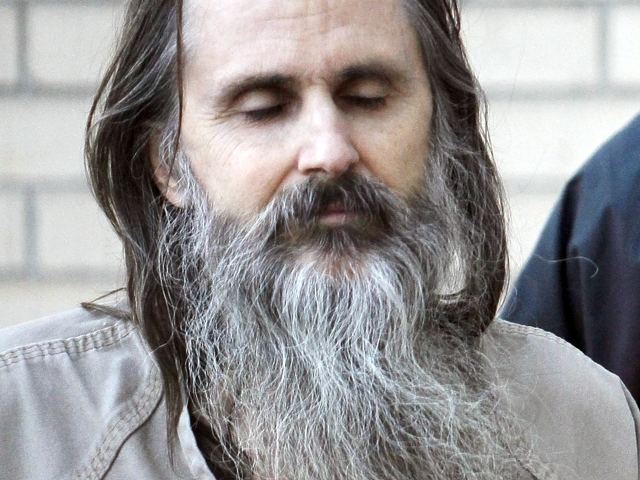 Elizabeth Smart kidnapper Brian David Mitchell interviewed in 2003
Early years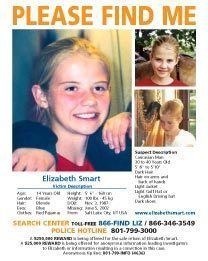 Mitchell, like his victim Elizabeth Smart, was born in Salt Lake City, Utah. He was the third of six children born into a strict household of mainstream Mormons. According to family members Mitchell's paternal grandfather suffered from mental illness and was hospitalized for a time at the Utah State Hospital as a mental patient. Mitchell's immediate family—his parents and siblings—were described by neighbors as friendly and mainstream Mormons but a bit odd; Mitchell's father Shirl claimed he heard a voice telling him, "You are Christ" when he (Shirl) was seven years old but said he never heard such a voice again. His parents would later divorce. In 1997 Shirl Mitchell published a lengthy tome of his theologically tinged personal philosophy titled Spokesman for the Infant God or Goddess.
Allegations of pedophilia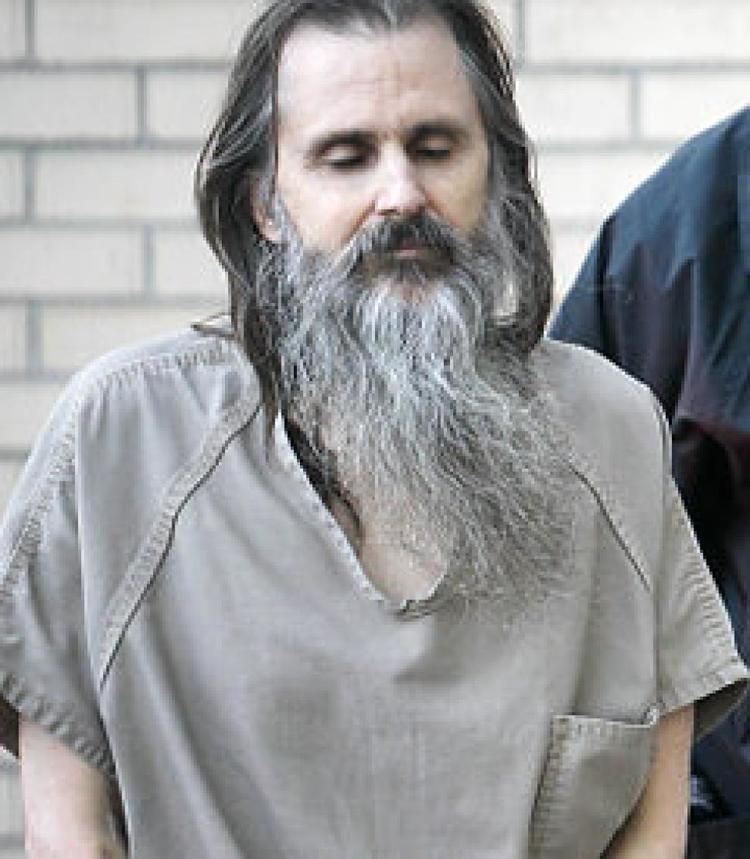 Prosecutors said that Mitchell was arrested at age 16 for allegedly exposing himself to an 8-year-old girl. Mitchell's second wife filed a police report in 1985 alleging that Mitchell molested two of their children, but he was not charged. Mitchell's stepdaughter stated that she was repeatedly sexually abused by Mitchell who manipulated her into remaining silent. Forensic psychiatrist Michael Welner would later testify that Mitchell had a history of pedophilia and that he had stalked other teenaged girls in the Salt Lake City area prior to and after the Smart kidnapping.
Third marriage and diversion into religious idiosyncrasy
Mitchell's second divorce was finalized in 1985. He married Wanda Barzee the same day. Mitchell believed himself the fore-ordained angel born on earth to be the Davidic "servant" prepared by God as a type of Messiah who would restore the divinely led kingdom of Israel to the world in preparation for Christ's second coming. (Mitchell's belief in such an end-times figure – also known among many fundamentalist Latter Day Saints as "the One Mighty and Strong" – appeared to be based in part on a reading of the biblical book of Isaiah by the independent Latter Day Saint Hebraist, Avraham Gileadi, with which Mitchell became familiar from his former participation with Stirling Allan's American Study Group.)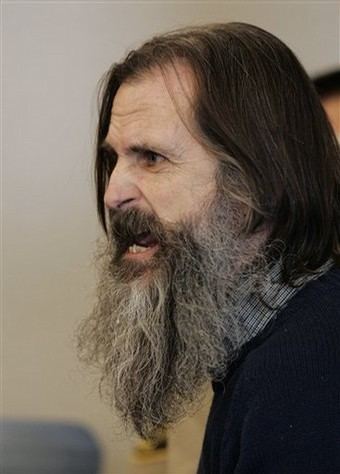 As Immanuel, Mitchell wrote a two-part text which he claimed were Revelations from God, called the "Book of Immanuel David Isaiah" (I & II). The first of these revelations, completed in April 2002, included instructions for Mitchell to marry seven more wives; God's chastisement of members for rejecting the Book of Mormon and especially the words of Ezra Taft Benson; for loving money and seeking the praise of the world; for ignoring the poor and needy; for failing to testify against secret combinations; and for turning to doctors to cure illness instead of relying on faith, herbs, and fruits.
According to testimony given by his wife, Wanda Barzee, to avoid church discipline and likely excommunication from the LDS Church he kept these revelations secret, sharing them only with family and a few close acquaintances. But they eventually reached local church officials who then excommunicated Mitchell and Barzee in absentia in June 2002, the same month Elizabeth Smart was kidnapped, specifically "for activity promoting bizarre teachings and lifestyle far afield from the principles and doctrines of the Church." Mitchell was also accused at the time of having pornographic pictures of young girls raising further suspicions of pedophilia amongst LDS Church members, but it was not included in his Church disciplinary council process.
According to Daniel Petersen, a scholar of religion, including Mormon studies, Mitchell's revelations were "logical," falling within the traditions of breakaway Mormon groups. The name Mitchell/Immanuel gave his proposed group was the Church of Jesus Christ and the Sanctified and the Last Days. As later described by psychologist Richard DeMier, these revelations said Mitchell would at one point come to battle the Anti-Christ, with Barzee becoming the "Mother of Zion," with her being able to conceive a male child, despite her having had a hysterectomy, which future child would in turn become the Davidic king in his own right. Later, forensic investigator Richard Forbes characterized Mitchell's behaviors and writings as controlling, similar in this manner to those engaged in by other criminals Forbes had researched such as Ervil LeBaron and Charles Manson.
Soon Mitchell came to be frequently seen wearing robes around Salt Lake City and begging for money, something he called "ministering to unbelievers." Then, in following the revelations, he came to approach women to voluntarily become polygamists wives with him and Barzee, but was unsuccessful. The first was a single mother in Salt Lake City and the second was Julia Atkinson, approximately 21 years of age, a young woman who had formerly been a member of the Kingston polygamist clan in Davis County, Utah. Being unsuccessful in both attempts, Mitchell then received a new revelation in which, according to testimony from Barzee, he was commanded to forcibly take Mormon girls between the ages of 10 and 14 to become his polygamous wives. This new revelation was then supplemented by another one where he was commanded to forcibly take a 14-year-old to become his first polygamous wife, of a total of 350 wives (seven times seven wives plus one, again times seven) that the revelation told Mitchell to take.
He kidnapped Elizabeth Smart from her home at knife point the night of on June 5, 2002. She later testified to being raped three to four times daily, tied up and threatened with death if she attempted escape. Later he would unsuccessfully attempt to kidnap Olivia Wright, a cousin of Elizabeth Smart, for which he was indicted in Utah on aggravated burglary and conspiracy to commit aggravated kidnapping charges. Later he also attempted to kidnap a 12-year-old girl near San Diego, California, but was unsuccessful. After this second failed kidnapping attempt Mitchell would claim that the Lord revealed that they were not yet ready to receive more wives.
For more details on Mitchell's kidnapping of Elizabeth Smart see Elizabeth Smart kidnapping.
Competency hearings and conflicting medical opinions
The issues surrounding Mitchell's competence to stand trial revolved around his revelations and whether if following them made him incompetent and/or insane. In the federal trial his insanity defense was based on his propensity to receive revelations from God, as he claimed, and then to act out according to what he was told by those revelations, something which met the standard for an insanity defense according to his lawyers. However, other people, especially Elizabeth Smart and Wanda Barzee, testified that Mitchell used these so-called revelations only to manipulate others and for self-gratification.
Utah competency hearing
Mitchell was declared incompetent to stand trial by Utah Third District Court Judge Judith Atherton on July 26, 2005, who ordered him retained until he became competent to stand trial. The ruling was based mainly on a report from Dr. Jennifer Skeem, who concluded that Mitchell was a delusional paranoid schizophrenic with little grasp of reality who could not rationally assist counsel in preparing a defense or understand the legal proceedings against him. Atherton rejected forced medication to treat Mitchell due to the reported low probability of a positive outcome. Mitchell was committed to a psychiatric prison hospital in Provo, Utah. He was again found "incompetent to stand trial" on December 18, 2006. A third finding of Mitchell being incompetent to stand trial was made by Atherton on October 9, 2008.
Federal competency hearing
On October 10, 2008, United States Attorney Brett Tolman commenced proceedings to prove Mitchell's competency to stand trial before the statutes of limitations expired on a federal kidnapping case. His strategy was based on both expert witness testimony, mainly from New York forensic psychiatrist Michael Welner, an associate professor of psychiatry at NYU School of Medicine and chairman of The Forensic Panel, plus many lay witnesses including Elizabeth Smart and staffers who attended to Mitchell in the State Hospital. The hearing commenced in October 2009 and continued through December 2009.
The mental health professionals who found Mitchell incompetent included Richart DeMier, a court appointed forensic psychologist from the U.S. Medical Center for Federal Prisoners in Springfield, Missouri, who said Mitchell was not making rational decisions about his criminal defense and specifically "If he believes he's going to be miraculously delivered from prison by God in two years' time, that's not a rational thought process". He concluded that Mitchell was a paranoid schizophrenic who was incompetent partly due to Mitchell's belief "that he is divinely ordained to fulfill a special role at the end of the world, putting himself on par with Jesus or God". Forensic psychologist Stephen Golding concluded that Mitchell had a delusional disorder with deviant sexual behavior and paranoia. Jennifer Skeem, a psychology professor from the University of California-Irvine, found Mitchell incompetent to stand trial for the Utah state process in 2004 because he had a rare delusional disorder. She wrote in her 2004 report for Atherton that Mitchell believed "he would be held in jail for seven years until a day of judgment when he would be rescued by God and reunited with Smart and his now-estranged wife, Wanda Barzee", which would be during 2010, counting from the time of Mitchell's arrest.
Michael Welner, a psychiatrist from New York City, reported that Mitchell was competent to stand trial, finding that he suffered from a range of disorders, including pedophilia, anti-social and narcissistic personality disorders, but that he was not psychotic or delusional. Welner was critical of other mental health professionals who did not research the level of acceptance and the roles played by revelations, prophets and prophesies in religions of the Latter Day Saints movements or Mormonism which Mitchell was a part of. His conclusions included the fact that Mitchell could control situations and that "lust trumped religion" for Mitchell. He also noted that Mitchell was used to operating in a parallel world of concealment and obfuscation just as most polygamist breakaway groups from the modern LDS church do. In his conclusions, he also compared Mitchell's behavior to that of pedophile Catholic priests who "routinely and dramatically distort their relationship with God" to justify their sexual acts.
In the third competency hearing before Judge Dale Kimball of the U.S. Federal Court for the District of Utah, Mitchell was found competent to stand trial on March 1, 2010, with Kimball's describing Mitchell as an "effectively misleading psychopath" who has manipulated people into thinking him incompetent.
Mitchell 2010 federal court trial
Mitchell's criminal trial on federal kidnapping charges began on November 8, 2010. The jury ended up deliberating for only about five hours, a relatively short time given the amount of evidence they needed to cover. The jury rejected the insanity plea and returned guilty verdicts on both counts early on Friday 10 December 2010.
Sentencing and other post-conviction developments
Robert Steele, Mitchell's defense attorney, filed a motion on May 17, 2011, seeking to have Mitchell placed in a mental health facility and not in prison after sentencing. The motion failed and Mitchell was transported to Federal Prison on August 30, 2011. On May 25, 2011 Mitchell was sentenced to life in prison without parole for his crimes.
On June 27, 2011, the Salt Lake County District Attorney Sim Gill filed a motion to dismiss the six state felony counts against Mitchell in connection with both his kidnapping of Smart and attempted kidnapping of her cousin on the grounds that since his federal sentence was for life without parole there was no added punishment the state could inflict upon him.
Mitchell is currently serving his life sentence at the United States Penitentiary, a high security federal prison in Tucson, Arizona.
Prison beating incident
In July 2013, Mitchell was beaten by a fellow inmate. According to a prison source, he was targeted for his crime against a child, as well as his arrogance and religious preaching. During the attack, other prisoners reportedly watched and chanted: 'This is for Elizabeth Smart!' The prison source remarked, 'He had a target on his back because the other inmates hate child molesters. Even murderers look down on them as the lowest of the low.' Mitchell suffered a swollen eye, bloody lip and cuts and bruises in the attack, and was moved to another section of the prison made up mostly of sexual offenders.
Portrayal in filmChurch disciplinary council process
In a 2003 made-for-TV film depicting the kidnapping of Elizabeth Smart, Mitchell was portrayed by actor Tom Everett.
References
Brian David Mitchell Wikipedia
(Text) CC BY-SA