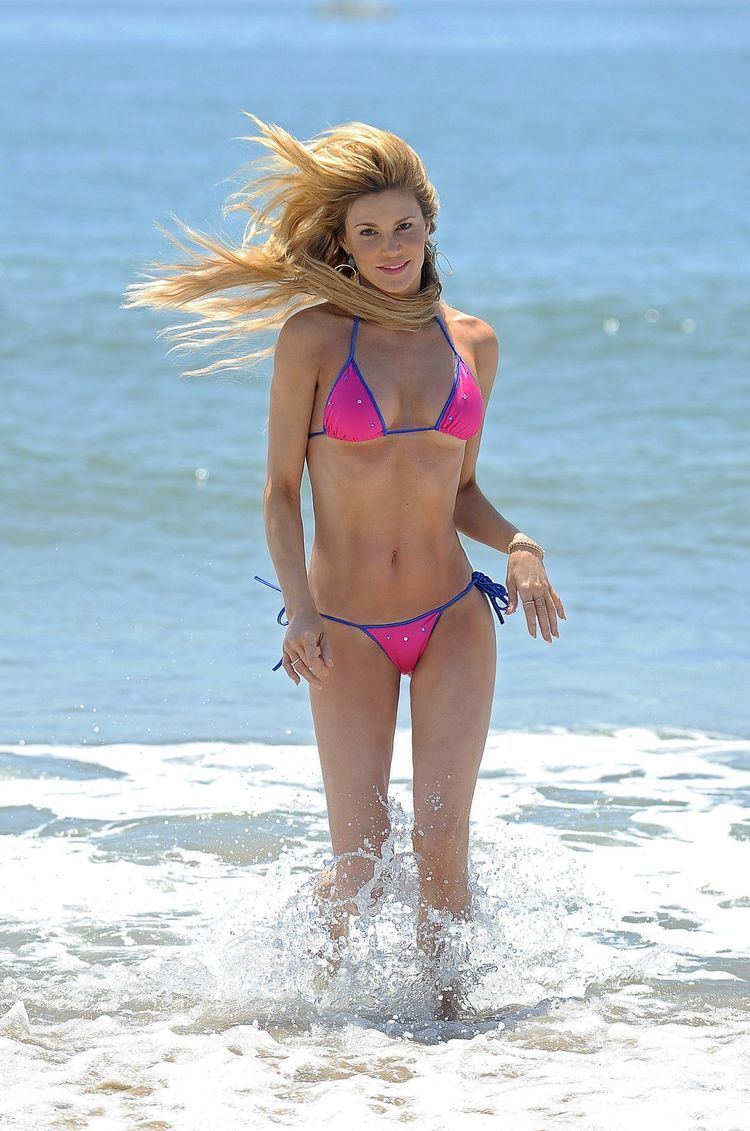 Glanville was born in Salinas, California and raised in Sacramento, California as the middle child of Judith (née Swinehart) and Guy Glanville. Her father grew weed, according to Brandi, and she would sell it as she got older, actually admitting on Celebrity Big Brother that she had blackmailed her father with her siblings, older sister Tricia, and younger brother Michael, in order to obtain money.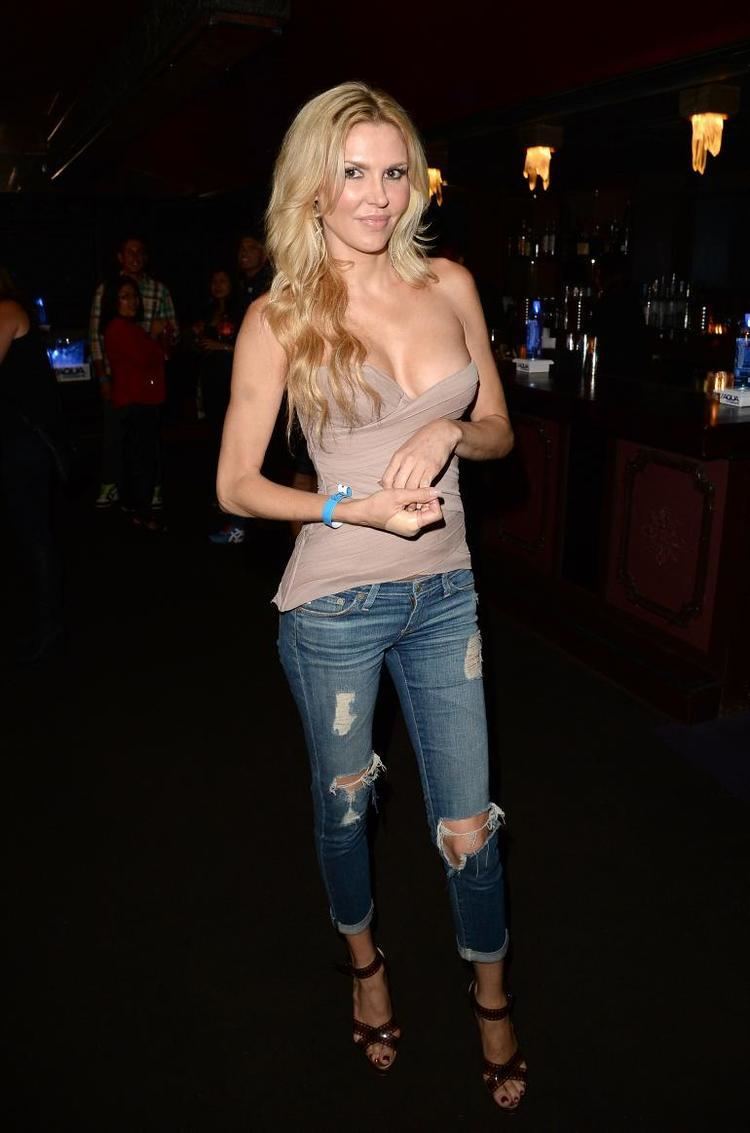 At the age of 16, Glanville moved to Paris, France, and began modeling; signed by Elite Model Management she worked in Europe, Los Angeles and New York. By the next year, she was taking part in Paris runway shows. During a 17-year modeling career, she appeared in the pages of Glamour and Cosmopolitan and worked for design couture houses including Chanel, Giorgio Armani, and Gucci.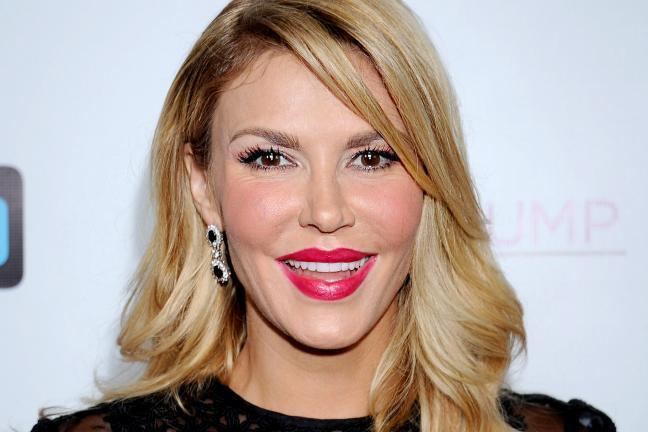 Glanville appeared on the second season of Bravo's The Real Housewives of Beverly Hills and made her debut on episode four, "Gossip Girls". She made several appearances throughout the season as a "Friend of the Housewives" and after proving to be popular with fans, she was included in the three-part season two reunion episode that aired between January 30 and February 13, 2012. On April 29, 2012 Bravo announced that cast member Camille Grammer would not return for a third season and that Glanville would join the cast as an official Housewife alongside newcomer Yolanda Foster.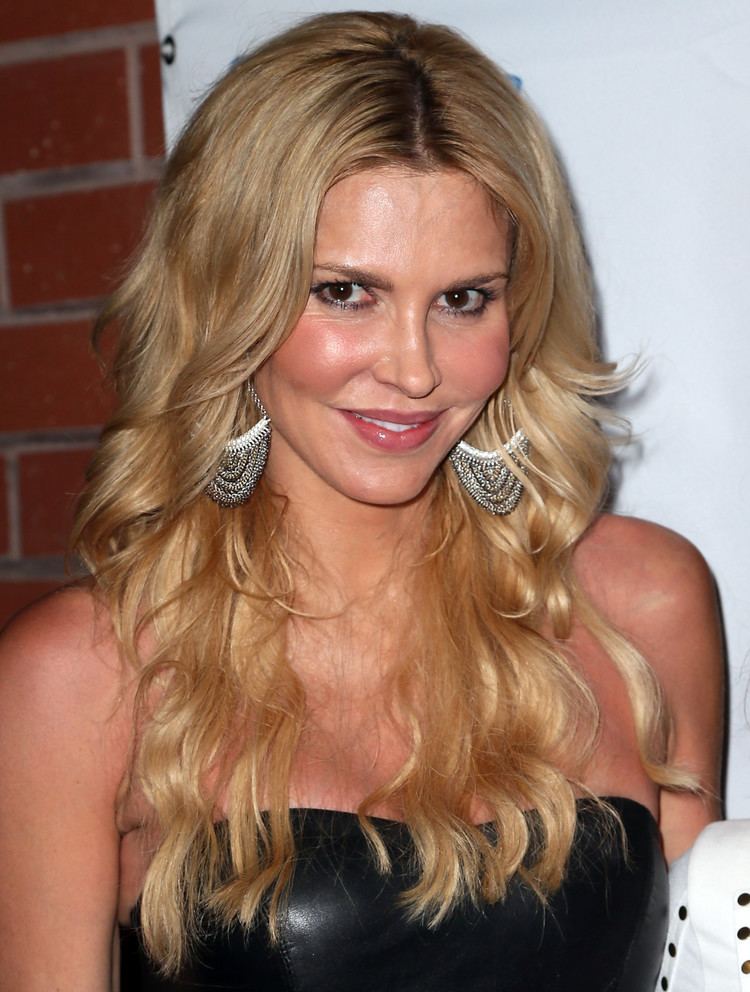 Glanville was introduced to the show through Adrienne Maloof and during her time on the show had confrontations with several other cast members, including one time friend Lisa Vanderpump, Kyle Richards, and Lisa Rinna. Glanville, along with friend and fellow castmate Kim Richards departed the show after the fifth season. Glanville returned for several guest appearances in the sixth season of the show in 2016, filming with Yolanda Foster.
Glanville competed on the reality show Celebrity Apprentice where she made it to the final four, and was fired two weeks before the finale. She also appeared on the reality series Famously Single in 2016. In 2017, Glanville competed with friend, and the ex-husband of Leann Rimes, Dean Sheremet in the FOX reality cooking series My Kitchen Rules, where they came in third place.
She was a housemate in Celebrity Big Brother 20. On Day 18, she became the 4th housemate to be evicted.
On November 4, 2013 Glanville began a weekly podcast show entitled Brandi Glanville Unfiltered. On the podcast Glanville discusses her life, popular culture, and holds interviews with various personalities.
Glanville wrote a weekly column for an Australian celebrity magazine "NW".
On May 12, 2001 Glanville married actor Eddie Cibrian and during their marriage the couple had two sons, Mason Edward and Jake Austin. The couple divorced in 2010.
Film
90210 (2013, 1 episode, as Brandi Glanville)
Missing at 17 (2013, as Erica)
The Hungover Games (2014, as Housewife Veronica)
Sharknado: The 4th Awakens (2016, as Tech Whitley)
Television
The Real Housewives of Beverly Hills (2011–15)
Celebrity Apprentice (2015)
Famously Single (2016)
My Kitchen Rules (2017)
Gay for Play Game Show Starring RuPaul (2017)
Celebrity Big Brother (2017)