The film was released in the U.K. as Lady of Deceit and in Australia as Deadlier Than the Male.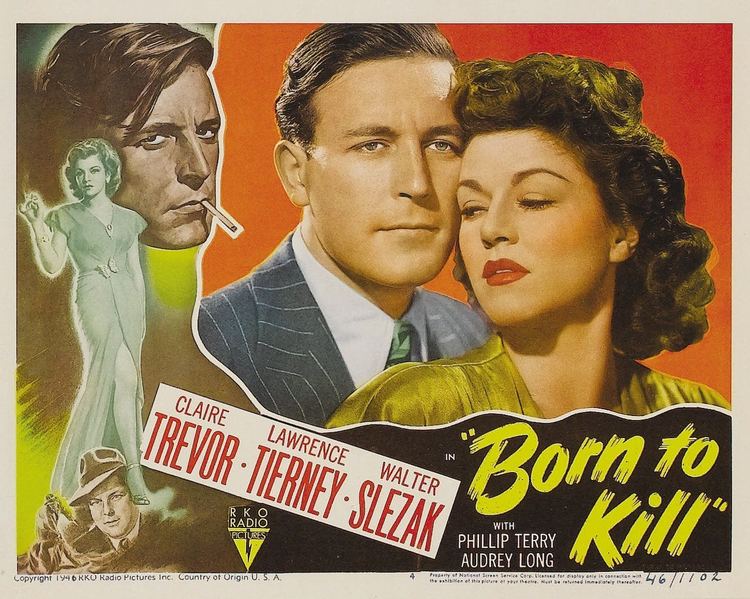 Helen Brent (Claire Trevor) has just received a Reno divorce in Nevada. That night, she discovers one of her neighbors, Laury Palmer (Isabel Jewell), and Palmer's gentleman caller Danny (Tony Barrett), both murdered in Palmer's home. The killer is Palmer's other boyfriend, Sam Wilde (Lawrence Tierney), an insanely jealous man who won't abide anyone "cutting in" on him.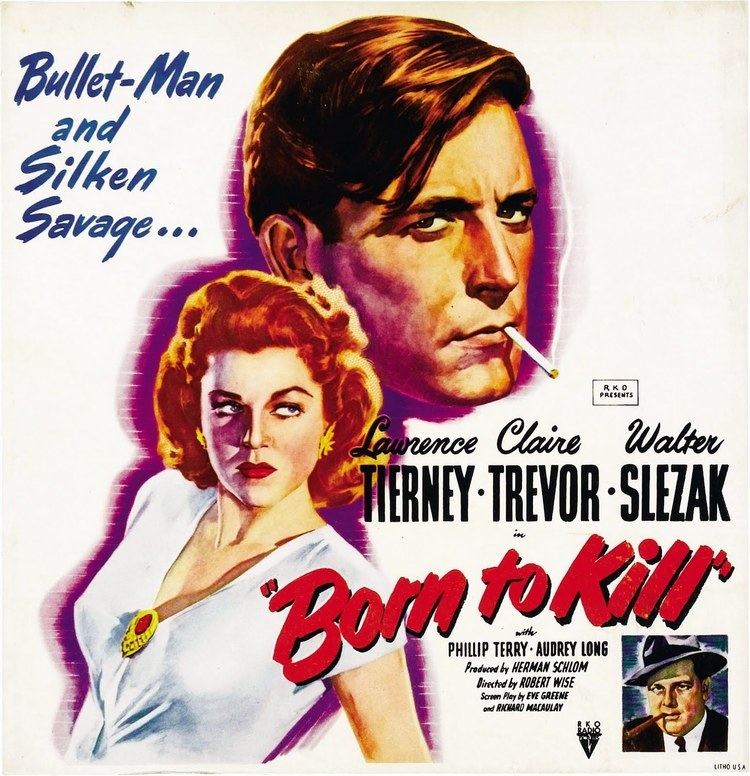 Helen says nothing to the police; she's leaving town and doesn't want to be impeded. She runs into Sam and is instantly attracted to his self-confidence and brutality, but she is engaged to marry a wealthy boyfriend, Fred (Phillip Terry). Sam wants to call on her in San Francisco. He arrives there and meets Georgia Staples (Audrey Long), Helen's foster sister, also rich. Sam soon shifts his attentions to her, marrying the sister for her money after a whirlwind romance. Neither Helen's engagement nor Sam's marriage is an impediment to their beginning an affair.
Meanwhile, back in Reno, the owner of the boarding house where Helen lived has hired a mercenary, verse-quoting detective, Albert Arnett (Walter Slezak), to find out who killed Laury. The detective follows Sam's friend, Marty (Elisha Cook Jr.), to San Francisco, where he soon begins to make blackmailing overtures to Helen. Marty finds out who hired the detective and attempts to kill her, but Sam thinks he's trying to cut in on his action and kills Marty.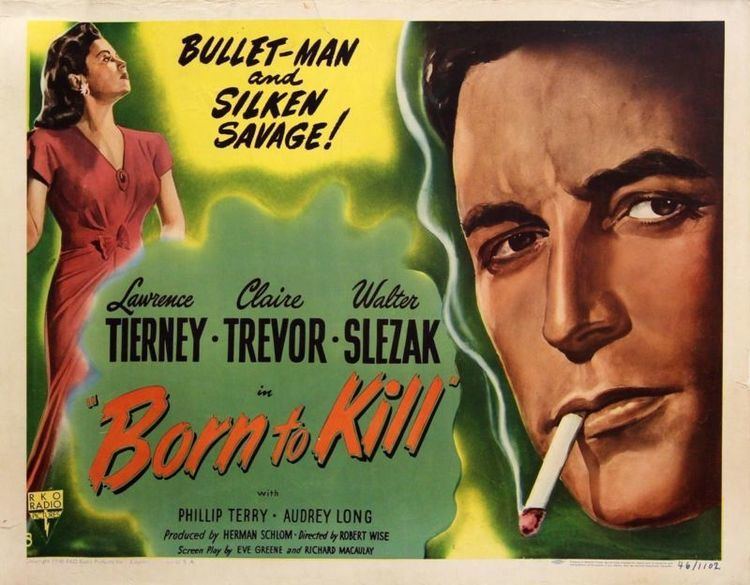 Fred is troubled by the resulting police investigation, as well as by Helen's increasingly heartless demeanor. He calls off their engagement. Sam and Helen face off in a fatal confrontation as their schemes begin unraveling, with Sam fatally shooting Helen before he is slain by police.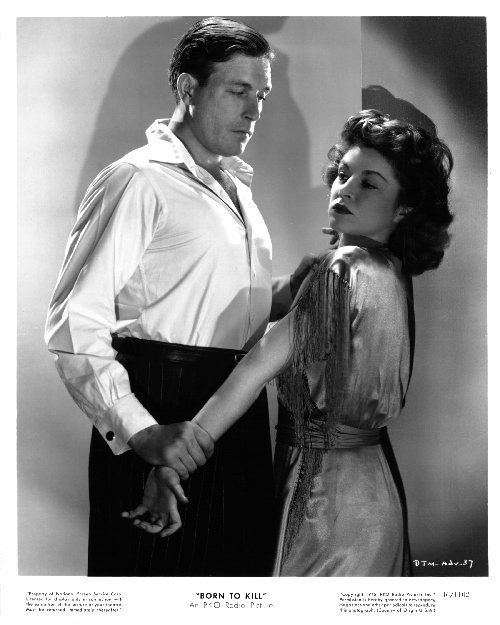 Claire Trevor as Helen Brent
Lawrence Tierney as Sam Wilde
Walter Slezak as Albert Arnett
Phillip Terry as Fred Grover
Audrey Long as Georgia Staples
Elisha Cook, Jr. as Marty Waterman
Isabel Jewell as Laury Palmer
Esther Howard as Mrs. Kraft
Kathryn Card as Grace
Tony Barrett as Danny
Grandon Rhodes as Inspector Wilson
Martha Hyer as kitchen maid (uncredited)
Ellen Corby as second maid (uncredited)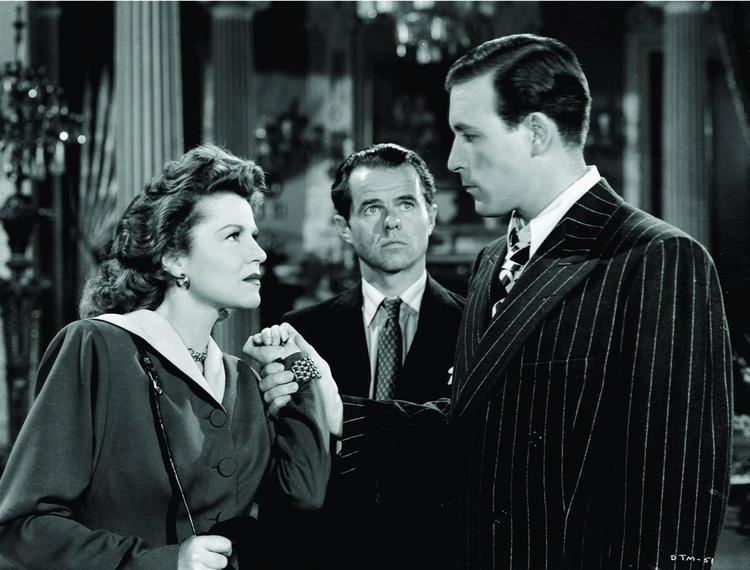 The film recorded a loss of $243,000.
At the time it was released, the film was condemned by the New York Times critic Bosley Crowther. He called it "a smeary tabloid fable" and "an hour and a half of ostentatious vice." His review concluded: "Surely, discriminating people are not likely to be attracted to this film. But it is precisely because it is designed to pander to the lower levels of taste that it is reprehensible."
In 2006, critic Fernando F. Croce wrote of the film, "The usually meek Robert Wise trades his chameleonic tastefulness for full-on, jazzy misanthropy in this nasty melodrama...Wise swims in the genre's amorality, scoring a kitchen brawl to big-band radio tunes, terrorizing a soused matron at a nocturnal beach skirmish, and leaving the last word to Walter Slezak's jovially corrupt detective."
More recently, critic Robert Weston said, "This was the first and the nastiest of the noirs directed by Robert Wise...Wise came to genre with a background in the Val Lewton horror team and the expressionistic films of Orson Welles, so he was the right tool for the job when it came to film noir...As the title suggests, Born to Kill is a film about the grimmest corners of the human condition, the wicked place where sex, corruption and violence join hands and rumba round in darkness. Director Robert Wise suggests that we all share a collective dark side, that one way or another we are all 'born to kill,' and in the final throw of the dice, only the incontrovertible laws of chance can set the record straight."