Occupation

Actress




Spouse

Anthony Filipetto




Years active

1990–present




Children

Mark Filipetto




Name

Bobbie Phillips




TV shows

The Cape, The Watcher


Role

Actress








Full Name

Bobbie J. Phillips




Born

January 29, 1972 (age 51) (

1972-01-29

) Charleston, South Carolina, U.S.


Movies

Evil Breed: The Legend o, TC 2000, Chameleon 3: Dark Angel, Carnival of Souls, Cheyenne


Similar People

Rick Jacobson, Stuart Cooper, John Lafia, TJ Scott, Anthony Michael Hall
Bobbie Phillips actress compilation XFiles, Murder One, More
Bobbie Phillips tough action actress
Bobbie Phillips (born January 29, 1972) is an American actress, animal advocate, hotelier and entrepreneur, based out of Toronto, Ontario, Canada.
Contents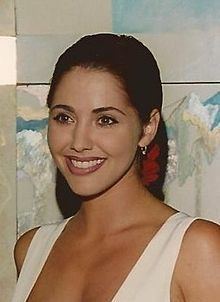 Career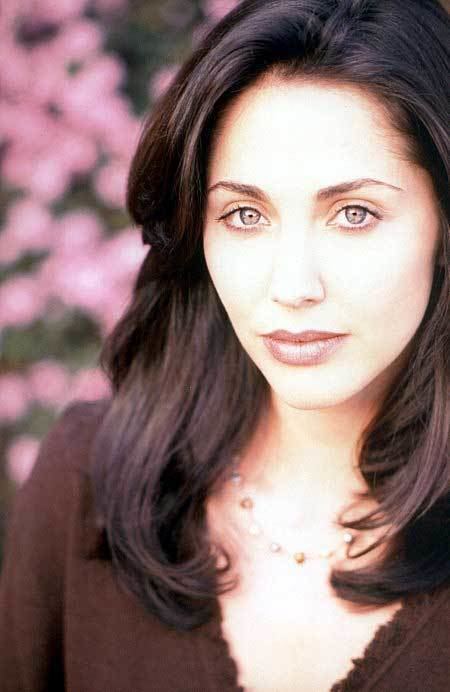 Born in Charleston, South Carolina, Phillips moved to Hollywood in 1990 and began working in television soon after. Her first acting job was guest starring with Halle Berry on the science-fiction Fox comedy They Came from Outer Space. Bobbie was also a sought-after fitness and swimsuit model. Canadian bodybuilder and entrepreneur, Joe Weider placed Bobbie under contract. During this time she was used in advertising campaigns, as a spokesmodel, and Bobbie graced the cover of Muscle & Fitness magazine four times.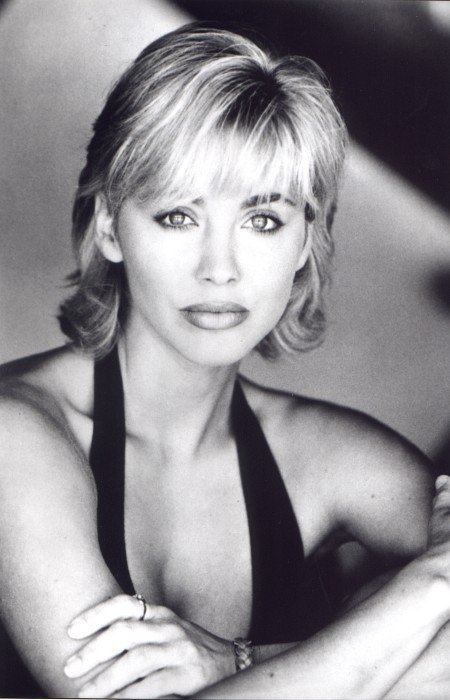 She landed her first regular television series for Paramount Pictures alongside Sir Mix-a-Lot in The Watcher. Phillips continued to land roles in television and independent films from comedies to martial arts films; Phillips is a trained martial artist and performed most of her fighting and stunts in these films. On the television series The Crow: Stairway to Heaven (1998), Phillips played the dual role of Talon aka Hannah Foster. With this role, Phillips became the first female to play a crow on screen. In between The Crow: Stairway to Heaven filming, Bobbie also showed off her martial arts abilities in a series of tele-films for Paramount Pictures.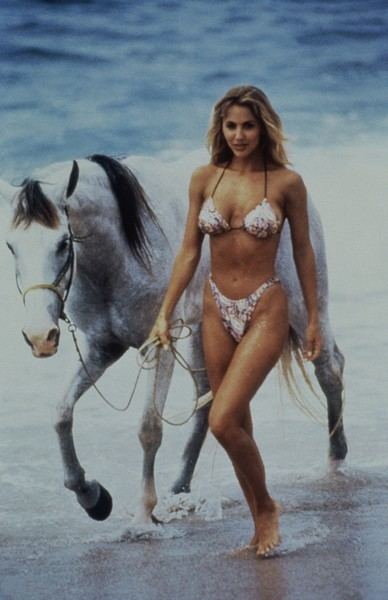 Paramount Pictures offered Bobbie a studio contract after high ratings for Chameleon. It was a followed by two sequels: Chameleon II: Death Match and Chameleon 3: Dark Angel.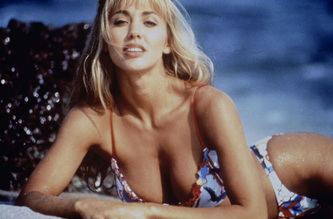 Phillips appeared on numerous popular television shows such as The Hitchhiker, Stargate SG-1, The X-Files (Best Actress Winner), Married... with Children, Two Guys and a Girl and Baywatch.
Phillips was a regular on the first season of the 22nd People's Choice Awards winner for "Favorite New TV Dramatic Series" for Murder One. Phillips received praise from Variety for her role as Julie Costello.
She had a small role in the controversial big screen Hollywood film Showgirls. This credit is often mentioned on the box covers for her later films. She has starred in several small independent films and has appeared on stage as well. Prior to acting professionally, Phillips starred in several musicals. She performed as a child at the Dock Street Theater in her hometown of Charleston, South Carolina. Another famous Dock Street alumnus is Thomas Gibson, also originally from Charleston. Phillips and Gibson later worked together, acting in the television series Dharma & Greg.
Phillips continued to perform in television sitcoms, dramas, and independent feature films up until her early retirement in 2003. Phillips' last film prior to retiring was aptly titled Last Flight Out, in which she starred as a missionary doctor. Phillips returned to acting in 2014 with several independent feature films slated for release in 2015 and 2016.
Personal life
Phillips is also a successful entrepreneur. She and her husband, Anthony Filipetto, built Hotel Casa Chameleon [3] from scratch in the Costa Rican jungle, named after Bobbie's series of telefilms, the "Chameleon" movies (Chameleon, Chameleon II: Death Match, and Chameleon 3: Dark Angel, which she made while under contract with Paramount Studios. In less than a year, the hotel was named one of the "Best Hotels in the World" by Condé Nast Publications. Anthony was her hairstylist on several films and television shows, after meeting on the set of the film Hustle in 2000.
Phillips is also involved in animal rescue work around the world.
She has one son named Mark.),
She appeared on the April 17, 2010 episode of the HGTV home design show Divine Design, where it was disclosed that she had recently moved to her husband Anthony's home country of Canada with their three dogs.
Filmography
Actress
2019
The Gandhi Murder
as
Elizabeth
2017
Love Blossoms (TV Movie)
as
Olivia Caine
2016
The Apostle Peter: Redemption
as
Poppaea
2016
Renaissance
as
Dr. Babette Winter
2015
Save Yourself
as
Elizabeth
2015
Chasing Valentine
as
Beth
2014
The Good Sister (TV Movie)
as
Mrs. Nelles
2014
Doomsday (Short)
as
Mable
2004
Last Flight Out
as
Dr. Anne Williams
2003
Evil Breed: The Legend of Samhain
as
Karen Douglas
2001
Dharma & Greg (TV Series)
as
Anna
- Dream a Little Dream of Her (2001) - Anna
2001
Seven Days (TV Series)
as
Raven
- Raven (2001) - Raven
2000
Chameleon 3: Dark Angel (TV Movie)
as
Kam
1998
Two Guys, a Girl and a Pizza Place (TV Series)
as
Shawn
- Another Moving Script (2000) - Shawn
- Two Guys, a Girl and Valentine's Day (1999) - Shawn
- Two Guys, a Girl and a Limo (1998) - Shawn
2000
Hustle (TV Movie)
as
Maya / Corinna
1999
The Strip (TV Series)
as
Lilly Briscoe
- Winner Takes It All (1999) - Lilly Briscoe
1999
Chameleon II: Death Match (TV Movie)
as
Kam
1999
American Virgin
as
Raquel
1999
The Crow: Stairway to Heaven (TV Series)
as
Hannah Foster / Talon
- The Road Not Taken (1999) - Hannah Foster / Talon
- Birds of a Feather (1999) - Hannah Foster / Talon
1999
The Magnificent Seven (TV Series)
as
Alice
- Wagon Train: Part 2 (1999) - Alice
- Wagon Train: Part 1 (1999) - Alice
1998
Chameleon (TV Movie)
as
Kam
1998
Carnival of Souls
as
Alex Grant
1998
House Rules (TV Series)
as
Dr. Chris Cavanaugh
- Riley's New Job (1998) - Dr. Chris Cavanaugh
1997
Stargate SG-1 (TV Series)
as
Kynthia
- Brief Candle (1997) - Kynthia
1996
The Cape (TV Series)
as
Navy Pilot Lt. Cmdr. Barbara DeSantos / Navy Pilot Lt. Cmdr. Barbara DeSantos, ASCAN
- Mir, Mir Off the Wall: Part 2 (1997) - Navy Pilot Lt. Cmdr. Barbara DeSantos
- Mir, Mir Off the Wall: Part 1 (1997) - Navy Pilot Lt. Cmdr. Barbara DeSantos
- Just Like Old Times (1997) - Navy Pilot Lt. Cmdr. Barbara DeSantos
- Enemy Within (1997) - Navy Pilot Lt. Cmdr. Barbara DeSantos
- Hurricane (1997) - Navy Pilot Lt. Cmdr. Barbara DeSantos
- Interpretations (1997) - Navy Pilot Lt. Cmdr. Barbara DeSantos
- The Accusation (1996) - Navy Pilot Lt. Cmdr. Barbara DeSantos
- Judgment Call (1996) - Navy Pilot Lt. Cmdr. Barbara DeSantos
- Reggie's Wild Ride (1996) - Navy Pilot Lt. Cmdr. Barbara DeSantos
- The Need to Know (1996) - Navy Pilot Lt. Cmdr. Barbara DeSantos
- Buried in Peace (1996) - Navy Pilot Lt. Cmdr. Barbara DeSantos
- Family Values (1996) - Navy Pilot Lt. Cmdr. Barbara DeSantos
- Lost in Space (1996) - Navy Pilot Lt. Cmdr. Barbara DeSantos
- Play Astronaut for Me (1996) - Navy Pilot Lt. Cmdr. Barbara DeSantos
- No Fear (1996) - Navy Pilot Lt. Cmdr. Barbara DeSantos
- In Friends We Trust (1996) - Navy Pilot Lt. Cmdr. Barbara DeSantos
- Pilot (1996) - Navy Pilot Lt. Cmdr. Barbara DeSantos, ASCAN
1996
Boy Meets World (TV Series)
as
Louanne
- I Never Sang for My Legal Guardian (1996) - Louanne
1995
Murder One (TV Series)
as
Julie Costello
- Chapter Twenty-Three (1996) - Julie Costello
- Chapter Twenty-Two (1996) - Julie Costello
- Chapter Twenty (1996) - Julie Costello
- Chapter Eighteen (1996) - Julie Costello
- Chapter Seventeen (1996) - Julie Costello
- Chapter Sixteen (1996) - Julie Costello
- Chapter Fifteen (1996) - Julie Costello
- Chapter Fourteen (1996) - Julie Costello
- Chapter Nine (1995) - Julie Costello
- Chapter Eight (1995) - Julie Costello
- Chapter Six (1995) - Julie Costello
- Chapter Five (1995) - Julie Costello
- Chapter Three (1995) - Julie Costello
- Chapter Two (1995) - Julie Costello
- Chapter One (1995) - Julie Costello
1996
The X-Files (TV Series)
as
Dr. Bambi Berenbaum
- War of the Coprophages (1996) - Dr. Bambi Berenbaum
1995
Guns and Lipstick
as
Felicia
1995
The Watcher (TV Series)
as
Lori Danforth
- Blown Away (1995) - Lori Danforth
- Reversal of Fortune (1995) - Lori Danforth
- Fathers and Sons (1995) - Lori Danforth
- The Human Condition (1995) - Lori Danforth
- Passion Plays (1995) - Lori Danforth
- No Hope for the Dead (1995) - Lori Danforth
- Til There Was You (1995) - Lori Danforth
- A Change of Heart (1995) - Lori Danforth
1995
Pointman (TV Series)
as
Brenner
- Models (1995) - Brenner
1994
Red Shoe Diaries (TV Series)
as
Mimi Johnson / Luscious Lola
- Luscious Lola (1994) - Mimi Johnson / Luscious Lola
1992
Baywatch (TV Series)
as
Kim / Lifeguard
- Red Wind (1994) - Kim
- War of Nerves (1992) - Lifeguard
1992
The Bold and the Beautiful (TV Series)
as
Rhonda
1994
Fortune Hunter (TV Series)
as
Kelly Owen
- Stowaway - Kelly Owen
1994
Animal Instincts II (Video)
as
Waitress
1994
Back in Action
as
Helen Lewinsky
1994
Hail Caesar
as
Buffer Bidwell
1994
Honor Thy Father and Mother: The True Story of the Menendez Murders (TV Movie)
as
Jamie Pisarcik
1993
The Cover Girl Murders (TV Movie)
as
Hetty Barnett
1993
TC 2000
as
Zoey Kinsella / TC 2000 X
1993
Body of Influence (Video)
as
First Woman
1992
Dark Justice (TV Series)
as
Lucy
- A Better Mousetrap (1992) - Lucy
1992
Silk Stalkings (TV Series)
as
Tessa Shaver
- Goodtime Charlie (1992) - Tessa Shaver
1992
Matlock (TV Series)
as
Lisa Loomis
- The Big Payoff (1992) - Lisa Loomis
1991
Married... with Children (TV Series)
as
Kara / Jill
- The Mystery of Skull Island (1992) - Kara
- If Al Had a Hammer (1991) - Jill
1991
Ruth Harper (TV Movie)
as
Pia
1991
Parker Lewis Can't Lose (TV Series)
as
Melinda
- Love Handles (1991) - Melinda
1991
They Came from Outer Space (TV Series)
as
Mrs. Morley
- Hair Today, Gone Tomorrow (1991) - Mrs. Morley (as Bobbi Phillips)
Producer
2020
Victorious (Documentary) (executive producer)
2016
Women with Balls (Documentary) (executive producer)
Writer
Self
-
Chinese Hercules: The Bolo Yeung Story (Documentary) (announced)
as
Self
2010
Divine Design (TV Series)
as
Self
- Bobbie and Anthony's Family Room (2010) - Self
1999
The Making of 'Chameleon II: Death Match' (TV Movie documentary)
as
Self / Kam
1996
Entertainment Tonight (TV Series)
as
Self
- Episode dated 17 December 1996 (1996) - Self
1996
E! News Live (TV Series)
as
Self
- Episode dated 8 July 1996 (1996) - Self
1996
The 22nd Annual People's Choice Awards (TV Special)
as
Self - Accepting Award for Favourite New Television Dramatic Series
1996
The Pat Bullard Show (TV Series)
as
Self - Actress
- Bobbie Phillips Birthday Surprise and Jaqueline Bisset Stops By (1996) - Self - Actress
Archive Footage
2005
Ghost Whisperer (TV Series)
as
Alex Grant
- On the Wings of a Dove (2005) - Alex Grant
2002
The Sopranos (TV Series)
as
Julie Costello
- Watching Too Much Television (2002) - Julie Costello (uncredited)
References
Bobbie Phillips Wikipedia
(Text) CC BY-SA