McAdoo played at the center and power forward positions. In his 21-year playing career, he spent 14 years in the NBA and his final seven in the Lega Basket Serie A in Italy. He was inducted into the Naismith Memorial Basketball Hall of Fame in 2000. McAdoo is one of the few players who have won both NBA and the FIBA European Champions Cup (EuroLeague) titles as a player. He later won three more NBA titles in 2006, 2012 and 2013 as an assistant coach with the Miami Heat.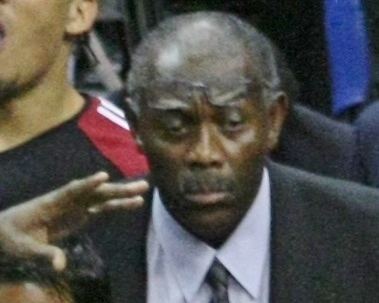 McAdoo was raised in Greensboro, North Carolina. His mother taught at his grade school and his father was a custodian at North Carolina A&T University. He attended Ben L. Smith High School, where he not only participated in basketball and track, he was also in the marching band as a saxophone player.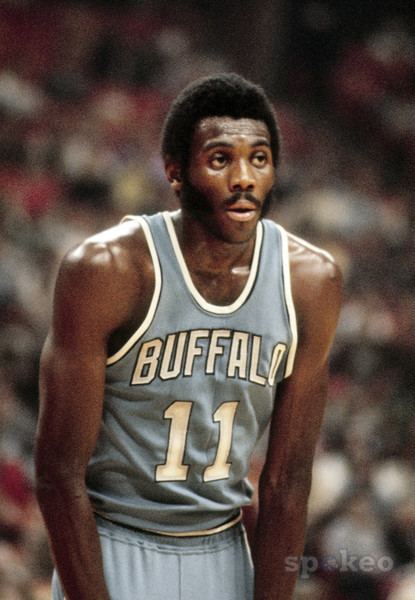 As a senior, he led Smith to the state basketball semifinals as well as to the state track tournament, where he set a new state high jump record.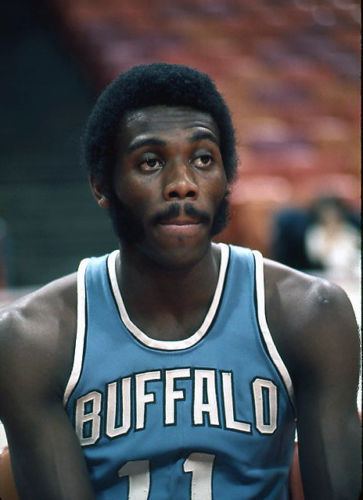 McAdoo attended Vincennes University in Vincennes, Indiana from 1969 through 1971. His team won a national championship in 1970, and McAdoo was named a Junior College All-American as a sophomore in 1971.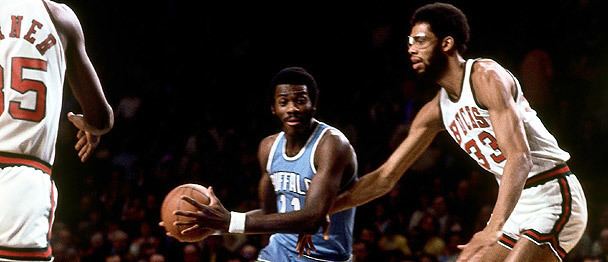 He played his junior year at the University of North Carolina. He led the 1971–72 Tar Heels, coached by Dean Smith, to a 29-5 record and the Final Four. He averaged 19.5 points and 10.1 rebounds per game and was named first-team All-American. He also earned MVP honors at the ACC Tournament.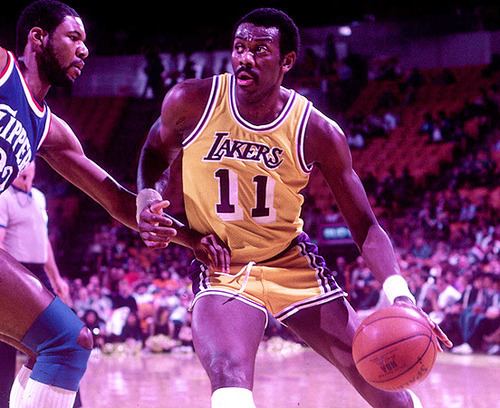 McAdoo sought and won early eligibility in the 1972 NBA draft. He was selected in the first round (second overall) by the Buffalo Braves (now the Los Angeles Clippers). McAdoo quickly became one of the NBA's premier players. He won the 1973 NBA Rookie of the Year Award and was named to the NBA All-Rookie First Team. He earned the first of three consecutive NBA scoring titles in only his second season.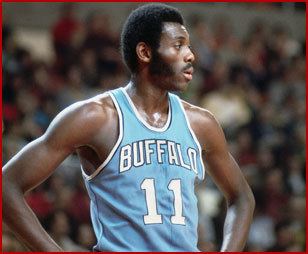 His second season (1973–74) remains the last time an NBA player has averaged both 30.0 points and 15.0 rebounds per game. McAdoo also led the NBA in field goal percentage in 1973–74, shooting 54.7 percent. That year he enjoyed his first of five All-Star selections.
In 1974–75, he was awarded the NBA Most Valuable Player Award, averaging 34.5 points, 14.1 rebounds and 2.12 blocks per game, while shooting 51.2 percent from the field and 80.5 percent from the free throw line. He also led the league in fan voting for the 1975 All-Star Game with 98,325 votes. When Anthony Davis had a 59-point/20-rebound game 19 days before his 23rd birthday, McAdoo was the only person to have had a 50-point/20-rebound game at a younger age.
After this stellar beginning, McAdoo played several injury-plagued seasons for the New York Knicks, the Boston Celtics, the Detroit Pistons and the New Jersey Nets. Although these seasons were solid statistically, many analysts and fans felt that McAdoo's career was stagnating, mostly because the teams he played for were not title contenders. He was also derided as selfish by fans, reporters, and even some of the people who played and coached with him during this period; it reached the point where the league reaction to his 1982 trade from the Nets to the Lakers was met with indifference, as it was assumed he would either not play any key roles for L.A. or would quickly wear out his welcome and be traded or released.
However, McAdoo enjoyed a much more memorable end to his NBA career, winning two NBA titles with the Los Angeles Lakers in 1982 and 1985 as the team's sixth man. His teammates on those Showtime Lakers included Magic Johnson, Kareem Abdul-Jabbar, James Worthy, Michael Cooper, Byron Scott, Kurt Rambis, and Jamaal Wilkes. He finished his NBA career with the Philadelphia 76ers in the 1985–86 season.
McAdoo then played in Italy, in the Olimpia Milano team, as one of the best American players ever seen in Europe and the FIBA European Champions Cup (now known as the EuroLeague). He led Tracer Milano to the Italian Serie A and FIBA European Champions Cup (twice) titles, with averages of 26.1 points per game and 10.2 rebounds per game. Later he played for the Italian clubs Filanto Forlì (1990–1992) and Teamsystem Fabriano (1992–1993), before retiring in 1993 at age 42.
McAdoo's style was very modern for his time. Although a 'big man' at 6 ft 9 in (2.06 m), he had no problems taking shots from the perimeter, which, in his prime, made him a nearly unstoppable force on offense. McAdoo was enshrined in the Naismith Memorial Basketball Hall of Fame in 2000. In 2008, he was named to the 50 Greatest EuroLeague Contributors.
He still holds the Braves/Clippers record for most minutes played per game (40.1), field goals made per game (11.1), and field goal attempts per game (22.1).
The 2013–14 season was McAdoo's 18th as an assistant coach with the Miami Heat, working primarily with the Heat's big men, charting the team's offensive efficiency and focusing on strengths and weaknesses of opponents' big men. McAdoo came to Miami after Pat Riley, who had been his coach for 2 championship seasons with the Lakers in the 1980s, left the Knicks to become the Heat's head coach and GM, and he quickly reached out to McAdoo to join his coaching staff. As a Heat coach, he won three NBA championship rings.
McAdoo and his wife, Patrizia, whom he met while playing professionally in Italy, live in Boca Raton, Florida with their children Rasheeda and Ryan. McAdoo's eldest son Robert III and daughter Rita live in New York and their other sons, Ross and Russell, live in Miami.
In 2010, he took part in the Basketball Without Borders program in Singapore, which uses sport to create a positive social change in areas of education, health and wellness. He also participated in the program in Beijing in 2009 and the NBA Legends Tour to South Africa in 1993, a goodwill mission to promote the NBA. McAdoo was also the basketball technical advisor for the 1993 feature film, "The Air Up There", starring Kevin Bacon.
McAdoo's second cousin, Ronnie McAdoo, is the father of James Michael McAdoo, who also played for the Tar Heels and became an NBA player.