Position

Assistant coach




Listed weight

225 lb (102 kg)




League

NBA




Name

James Worthy





Nationality

American




Role

Basketball player




Listed height

6 ft 9 in (2.06 m)




Height

2.05 m






Born

February 27, 1961 (age 54)Gastonia, North Carolina (

1961-02-27

)


College

North Carolina (1979–1982)




Spouse

Angela Wilder (m. 1984–1996)




Education

Ashbrook High School, University of North Carolina at Chapel Hill


Movies

Legends in Blue: A Celebration of the 1982 National Championship




Children

Sierra Worthy, Sable Worthy




Similar People

Kareem Abdul‑Jabbar, Magic Johnson, Elgin Baylor, Jerry West, Byron Scott


Profiles




Twitter

Facebook

Google+
James Ager Worthy (born February 27, 1961) is an American professional basketball coach and former player, commentator, television host, and analyst. He serves as an assistant coach for the Los Angeles Lakers of the National Basketball Association (NBA).
Contents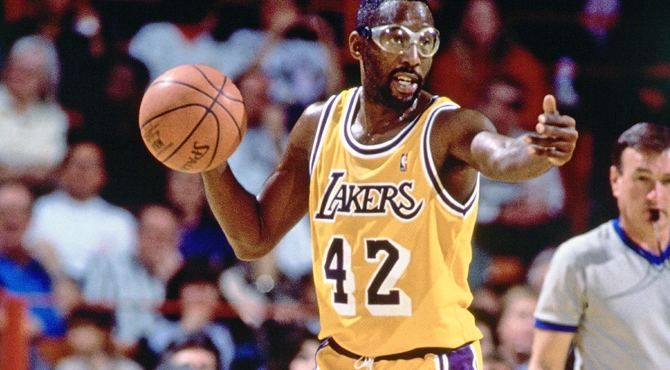 Named one of the 50 Greatest Players in NBA History, "Big Game James" was a seven-time NBA All-Star, three-time NBA champion and the 1988 NBA Finals MVP. A standout at the University of North Carolina, the 6 ft 9 in (2.06 m) small forward shared College Player of the Year honors en route to leading the Tar Heels to the 1982 NCAA Championship. Named the tournament's Most Outstanding Player, he was No. 1 pick of the 1982 NBA draft of the reigning NBA Champion Los Angeles Lakers.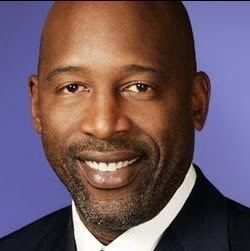 Early life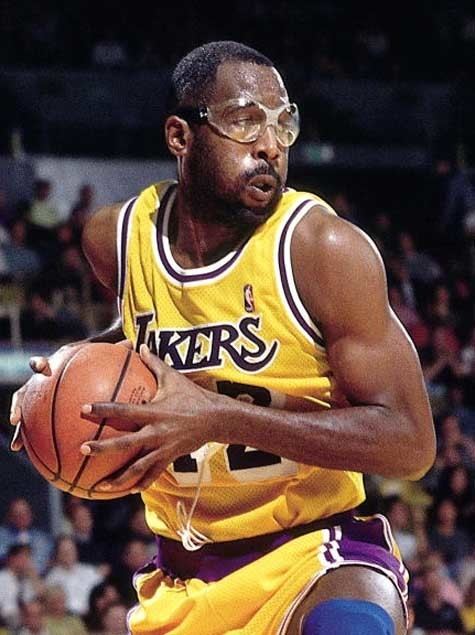 Worthy was born in Gastonia, North Carolina. His 21.5 points, 12.5 rebounds and 5.5 assists per game during his senior season at Ashbrook High led the team to the state championship game. Named both a Parade Magazine and McDonald's All-American, he was selected to play in the 1979 McDonald's All-American Game that featured future NBA Hall of Famers Isiah Thomas and Dominique Wilkins, as well as notable NBA star Ralph Sampson.
College career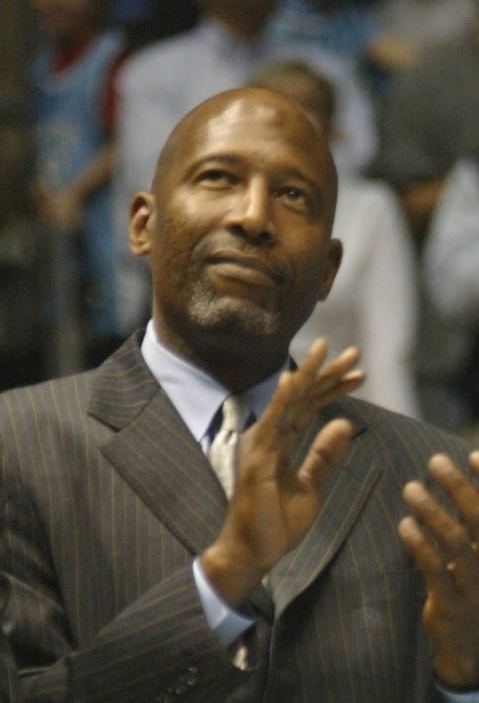 After graduating high school, Worthy attended the University of North Carolina (UNC). An immediate standout, his freshman year was cut short near mid-season by a broken ankle. As a sophomore, he was a key member of that school's 1981 NCAA runner-up team, starring alongside Al Wood and Sam Perkins.
As a junior power forward, Worthy was the leading scorer (15.6 points per game) of a Tar Heels NCAA championship team that featured one of the greatest collections of talent in collegiate basketball history, including future NBA stars Sam Perkins and freshman Michael Jordan. A consensus first team All-American, Worthy shared College Player of the Year honors with Virginia Cavalier Ralph Sampson. He dominated the 1982 championship game against the Georgetown Hoyas, sealing the Tarheels' 63–62 victory by intercepting an inadvertent pass thrown by Hoya point guard Fred Brown with just seconds remaining. His 13–17 shooting, 28 point, 4 rebound finale capped a standout performance throughout the NCAA tournament, earning him its Most Outstanding Player award. A tip dunk in front of Patrick Ewing captioned "James Worthy slams the door on Georgetown" made the cover of Sports Illustrated.
In the wake of this success Worthy elected to forgo his senior year and enter the NBA draft. He completed his degree later, via summer school. He is one of eight UNC players to have their numbers retired.
Number 1 pick
The Los Angeles Lakers had received the Cleveland Cavaliers' 1982 first-round draft pick in a 1979 exchange for Don Ford. The Cavaliers finished with the NBA's worst record in the 1981–82 season, leaving a coin toss to decide whether they or the worst record runner-up San Diego Clippers would get the number one pick in the upcoming draft. The Lakers won the flip, the first and only time for a reigning league champion. They chose Worthy.
The lanky small forward immediately made an impact as a rookie, averaging 13.4 points per game and shooting a Laker rookie record .579 field goal percentage. With his speed, dynamic ability to score with either hand, and dazzling play above the rim, Worthy thrived in the Lakers' high-octane "Showtime" offense. When not finishing fast breaks with his trademark Statue of Liberty dunks or swooping finger rolls, Worthy was also one of the best post players at his position, with a quick spin move and a deadly turnaround jumpshot. His rookie year ended just when he was hitting his stride, breaking his leg on April 10, 1983, while landing improperly after trying to tap in a missed shot against the Phoenix Suns. He was still named to the 1983 All-Rookie First Team but missed the rest of the season and playoffs.
Back and healthy for the opening of the 1983–84 season, Worthy's effective play soon had him replacing All-Star and fan favorite Jamaal Wilkes in the starting line-up. The Lakers dominated throughout the Western Conference Playoffs and faced the Boston Celtics in the Finals. Late in Game 2 Worthy made an errant cross-court pass that was picked off and taken in for the game-tying score. The Lakers dropped the game in overtime, but pushed the series to the limit before being bested in seven games.
"Big Game James"
With hard driving coach Pat Riley demanding nothing but a championship ring, the Lakers were on a mission of redemption in 1985. Once again they met the Celtics in the Finals, this time decided in LA's favor on the famed parquet floor of the Boston Garden.
During the play-off run to title Worthy emerged as a feared clutch performer. He averaged 21.5 points per game on 62.2% shooting in the playoffs, and his play and 23.7 points per game against the Celtics in the Finals confirmed him as one of the league's premier players. A scratched cornea in a March game against the Utah Jazz forced Worthy to wear goggles the rest of his career.
The 1985–86 season held tremendous promise for the Lakers, which all disappeared in a preternatural tip in 1986 NBA Playoffs by 7' 4" Houston Rockets star Ralph Sampson. Worthy, however, continued to improve, averaging 20 points per game on 58% shooting and was named to the first of seven consecutive All-Star appearances. It was during the 1986 offseason that rumors were floated about a Worthy trade to the Mavericks for Roy Tarpley. Lakers GM Jerry West held his ground in favor of keeping Worthy and the trade never materialized. However the Lakers knew that they needed to address the aging Kareem's need for frontcourt support.
During the 1986–1987 regular season the Lakers added Mychal Thompson to address this need for frontcourt help. The team also transitioned from Kareem's team to Magic and the result was a 65-17 record and what many regard as one of the NBA's all-time great teams sprinting to another NBA title over the Celtics. Worthy was at the top of his game, averaging 23.6 points per game in the playoffs.
Once again Riley drove the Lakers hard in 1987–88, and once again they celebrated a championship, the first back-to-back titles in the NBA since '68-'69 Celtics. During the regular season Worthy averaged 19.7 points and scored a career-high 38 points against the Atlanta Hawks. During the Finals against the Pistons Worthy once again excelled, picking up the slack for an aging Jabbar and averaged 22 ppg, 7.4 rebounds, and 4.4 assists in the series. A 28-point, 9 rebound Game 6 and explosive 36/16/10 triple double that sealed victory in Game 7 of the Finals earned him the NBA Finals MVP award.
A fourth ring beckoned in 1988–89, but it was not to be. With Riley clamoring for a "Three-peat", the Lakers marched through the regular season and met the Pistons for an encore in the Finals. With Abdul-Jabbar playing his last games and Magic Johnson and Byron Scott missing three due to injuries even Worthy at his play-off best was not nearly enough. In spite of averaging a career Finals high 25.5 ppg, including a career high 40 points trying to stave off elimination in Game 4, the Lakers were swept in four.
Even on Lakers teams dominated by fellow Hall of Fame and NBA Top 50 teammates Jabbar and Magic Johnson, Worthy stood out during their years together. Unmatched on the fast break, he electrified "Showtime"-era audiences with his dunks, and his lightning-quick first step in the paint was the Lakers' #2 offensive option. His highlight reel contributions to the team's 1985, 1987, and 1988 championships were an exclamation point on LA's 1980s basketball dynasty.
The Lakers ran hot again in 1989–90, their 63-19 record the NBA's best. In spite of stepped up performances by both Johnson (25.2 ppg) and Worthy (24.2 ppg) in the play-offs, LA fell in the Conference semifinals to a hot Phoenix Suns.
It was back to the Finals again 1991, thanks to Worthy's team-leading and career high 21.4 ppg and the addition of former Tarheel star Sam Perkins. Worthy suffered a high ankle sprain in Game 5 of the Western Conference Finals against the Blazers and was very limited heading into the Finals against the Bulls. Despite LA pulling out a Game 1 victory in Chicago, it ultimately wasn't enough against a hot Chicago Bulls squad led by Michael Jordan. The Lakers fell in five games. Worthy sat out Game 5 after re-injuring the ankle in Game 4.
It would be Worthy's last chance at a fourth ring. Magic Johnson's sudden retirement in November 1991 threw the Lakers franchise for a loop. Injuries and high mileage spelled the end for Worthy. The high ankle injury during the 1991 playoffs and season-ending knee surgery in 1992 had robbed much of his quickness and leaping ability. After struggling with knee pain in the 1994–95 preseason, Worthy announced his retirement in November 1994, after 12 seasons in the NBA.
Worthy played in 926 NBA regular season games, averaging 17.6 points, 5.1 rebounds and three assists per game. He played in 143 play-off games and averaged 21.1 points, 5.2 rebounds and 3.2 assists per game and had a 54.4 field goal percentage. In 34 NBA Finals games he averaged 22.2 pts per game on 53% shooting. Worthy played in 4 Game 7s in his career and averaged 27 pts 8.2 rebs on 60% shooting in these contests. He ranks sixth all-time in Lakers team scoring (16,320), third all-time in team steals (1,041) and seventh all-time in team field goal percentage (.521). Voted one of the 50 Greatest Players in NBA History in 1996, Worthy was inducted into the Basketball Hall of Fame in 2003. His jersey No. 42 was retired by the Lakers.
TV career
Worthy was a studio analyst for Time Warner Cable SportsNet and Time Warner Cable Deportes and co-host of Access SportsNet, the networks' pregame and postgame show for Lakers game telecasts on in Los Angeles; he also served as an NBA analyst for KCBS-TV in Los Angeles.
Worthy has acted in several television shows. He portrayed the Klingon Koral in the Star Trek: The Next Generation episode "Gambit, Part II". He also guest starred as himself on Everybody Loves Raymond and Webster.
Coaching career
On September 28, 2015, Worthy was hired to be an assistant coach for the Lakers in the player development section.
Philanthropy
Worthy is the founder of the James Worthy Foundation, and dedicates a substantial amount of his time and resources to support non-profit community organizations such as Boys & Girls Clubs, Big Brothers of America, YMCA, and others.
Personal life
Worthy was married to Angela Wilder from 1984 to 1996; they have two daughters, Sable and Sierra Worthy.
References
James Worthy Wikipedia
(Text) CC BY-SA