Covid-19




Ho Choi




Kim Sang-man





Korean







Action, Crime, Drama




Ho Choi, Yoon Duk-won




South Korea






April 26, 2006 (2006-04-26)




Ho Choi, Deok-won Yun




April 26, 2006 (South Korea)




Jin-ho Choi

(Changjun),

Hwang Jeong-Min

(Lieutenant Do),

Do-gyung Lee

(Jang Cheol),

Ryoo Seung-Bum

(Sang-do),

JaHyeon Chu

(Ji-young),

On Joo-wan

(Yoo Sung-geun)


The Salton Sea (2002)



Bloody Tie (Hangul: 사생결단; RR: Sasaeng gyeoldan; lit. "A Life-or-Death Decision") is a 2006 South Korean film. Directed by Choi Ho, it stars Hwang Jung-min as a detective trying to track down a drug lord by cooperating with a mid-level drug dealer, played by Ryoo Seung-bum.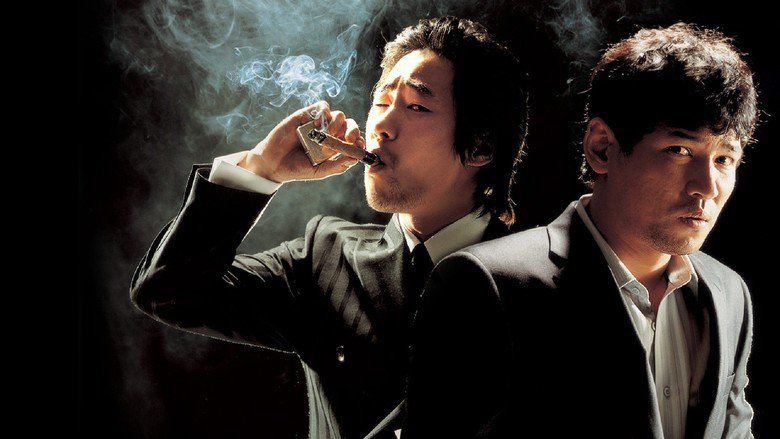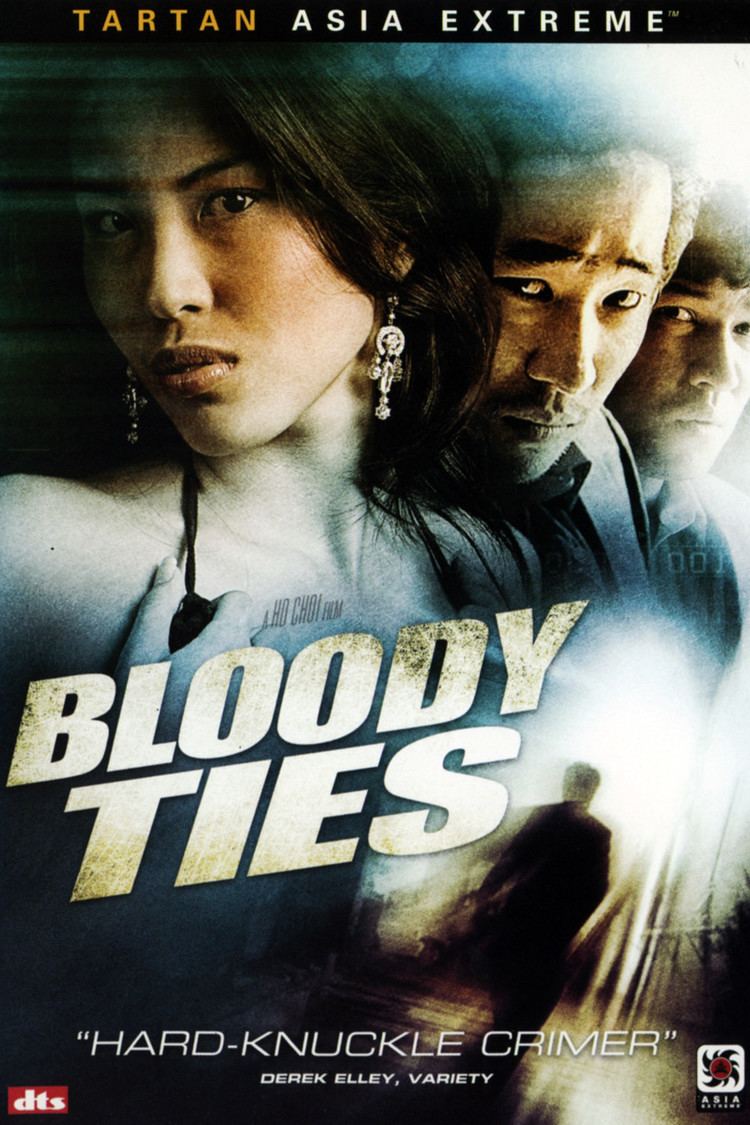 Sang-do (Ryoo Seung-bum) is a fast talking crystal meth dealer who considers himself more of a businessman than a criminal. Sang-do has been involved in the drug business all of his life. His uncle was a drug dealer (Kim Hee-ra), specializing in manufacturing crystal meth. Sang-do's mother died when one of his uncle's meth labs blew up in an accident.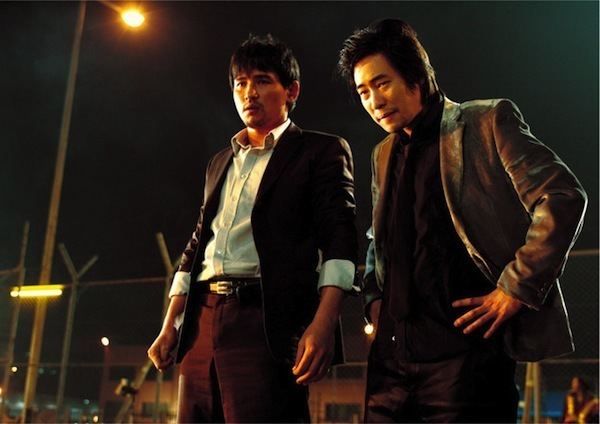 Do Jin-kwang (Hwang Jung-min) is a hard-nosed cop who doesn't always play by the rules. Do's partner died four years ago, while trying to take down the top drug dealer Jang Chul (Lee Do-kyeong) in Busan. Since his partner's death, Do has been driven to arrest Jang Chul and this time he plans to use Sang-do to finally take him down.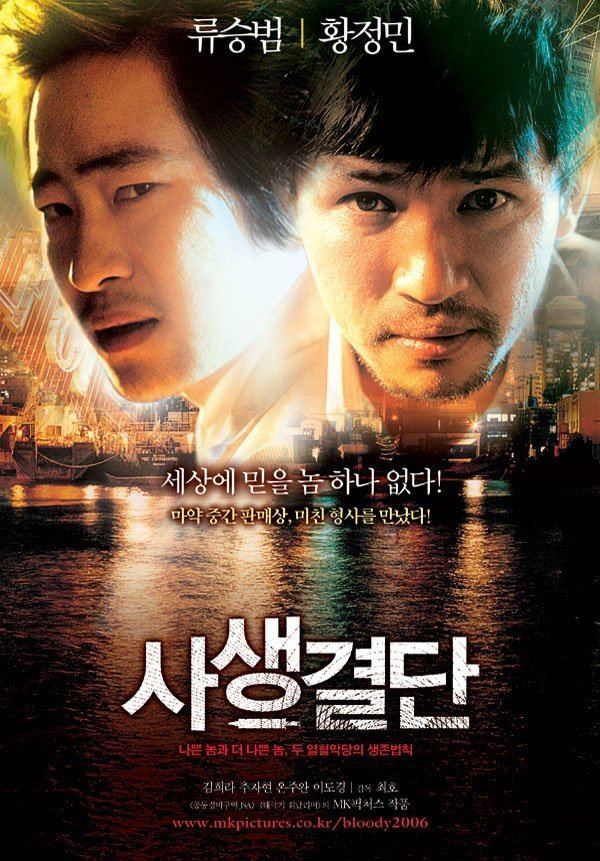 Ryoo Seung-bum - Oh Sang-do
Hwang Jung-min - Do Jin-kwang
Kim Hee-ra - Lee Taek-jo
Choo Ja-hyun - Ji-young
Lee Do-kyeong - Jang Chul
On Joo-wan - Yoo Sung-geun
Kim Jin-hyeok - Young-nam
Jung Woo - Detective Kim
Lee Eol - Detective Kim
Shin Jung-geun - Section chief Go
Yang Ki-won - Hyung-nam
Kim Sun-hwa - Hyung-nam's girl
Min Do-gi
Choi Jin-ho - Chang-joon
Awards and nominations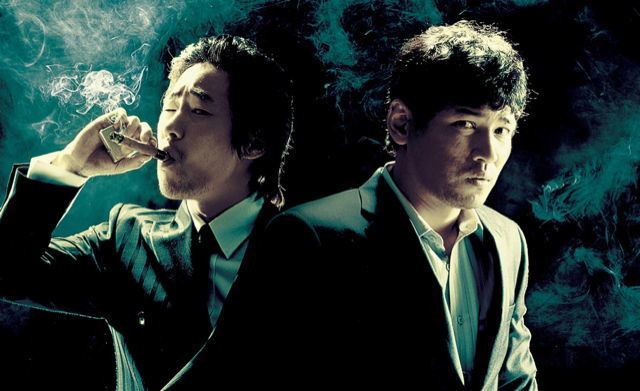 2006 Busan Film Critics Awards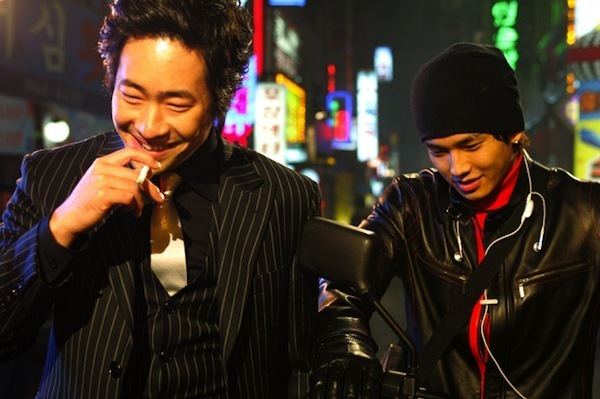 Best Actor - Hwang Jung-min
Best Supporting Actress - Choo Ja-hyun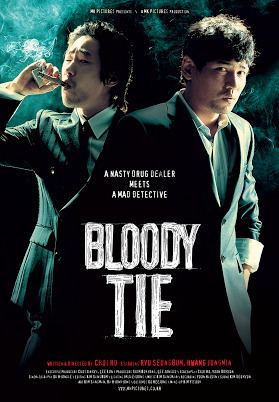 2006 Grand Bell Awards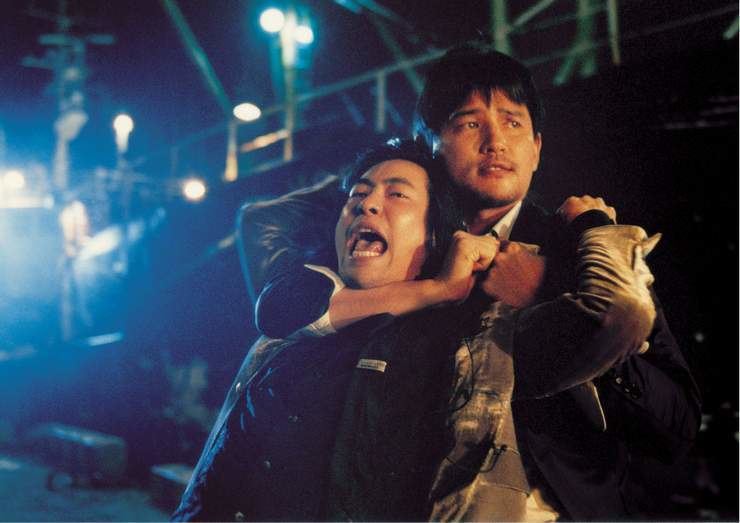 Best New Actress - Choo Ja-hyun
Nomination - Best Actor - Ryoo Seung-bum
Nomination - Best Editing - Kim Sang-bum, Kim Jae-bum
2006 Blue Dragon Film Awards
Nomination - Best New Actress - Choo Ja-hyun
Nomination - Best Cinematography - Oh Hyun-je
Nomination - Best Lighting - Im Jae-young
Nomination - Best Music - Kim Sang-man
2006 Korean Film Awards
Best Supporting Actress - Choo Ja-hyun
Best New Actress - Choo Ja-hyun
Nomination - Best Actor - Ryoo Seung-bum
Nomination - Best Actor - Hwang Jung-min
Nomination - Best Cinematography - Oh Hyun-je
Nomination - Best Editing - Kim Sang-bum, Kim Jae-bum
2006 Director's Cut Awards
Best New Actress - Choo Ja-hyun
2007 Baeksang Arts Awards
Best Actor - Ryoo Seung-bum
Nomination - Best New Actress - Choo Ja-hyun
Bloody Tie Wikipedia
(Text) CC BY-SA
Bloody Tie IMDb
Bloody Tie Rotten Tomatoes
Bloody Tie AlloCine
Bloody Tie themoviedb.org