Genre

Biography, Drama




Music director

Elmer Bernstein


Country

United States






Director

John Frankenheimer


Cinematography

Burnett Guffey


Duration




Language

English






Release date

July 3, 1962 (1962-07-03)




Writer

Guy Trosper (screenplay), Thomas E. Gaddis (book)


Cast

Burt Lancaster (Robert Stroud), Karl Malden (Harvey Shoemaker), Thelma Ritter (Elizabeth Stroud), Neville Brand (Bull Ransom), Betty Field (Stella Johnson), Telly Savalas (Feto Gomez)


Similar movies

The Shawshank Redemption

,

Blackhat

,

The Experiment

,

The Last Stand

,

White Heat

,

Dead Man Walking




Tagline

Inside the rock called Alcatraz they tried to chain a volcano they called "The Bird Man"!
Birdman of alcatraz official trailer 1 burt lancaster movie 1962 hd
Sentenced to life in solitary confinement after killing a prison guard, despondent inmate Robert Stroud (Burt Lancaster) combats loneliness and tedium by nursing an ailing bird back to health. Stroud develops an interest in caring for birds and becomes a talented ornithologist. After publishing a book on bird diseases from jail, he meets and marries Stella (Betty Field), a fellow bird enthusiast. When Stroud is suddenly moved to Alcatraz, though, his marriage and work are both threatened.
Contents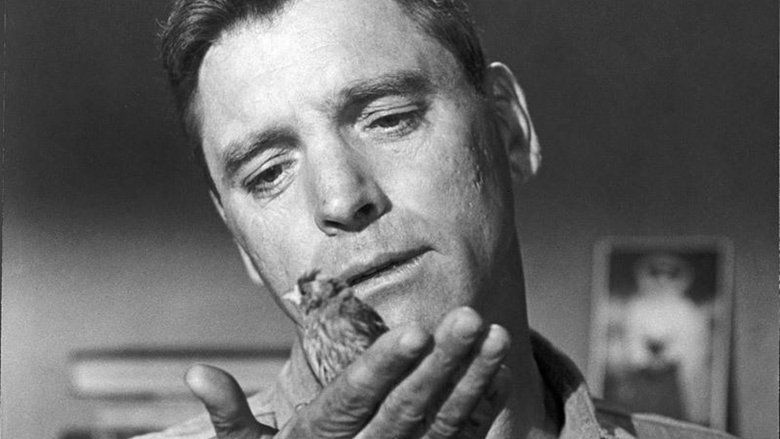 Birdman of Alcatraz is a 1962 film starring Burt Lancaster and directed by John Frankenheimer. It is a largely fictionalized version of the life of Robert Stroud, a federal prison inmate known as the "Birdman of Alcatraz" because of his life with birds. In spite of the title, much of the action is set at Leavenworth Prison, where Stroud was jailed with his birds. When moved to Alcatraz he was not allowed to keep any pets.
The film was adapted by Guy Trosper from the 1955 book by Thomas E. Gaddis. It was nominated for Academy Awards for Best Actor in a Leading Role (Burt Lancaster), Best Actor in a Supporting Role (Telly Savalas), Best Actress in a Supporting Role (Thelma Ritter) and Best Cinematography, Black-and-White.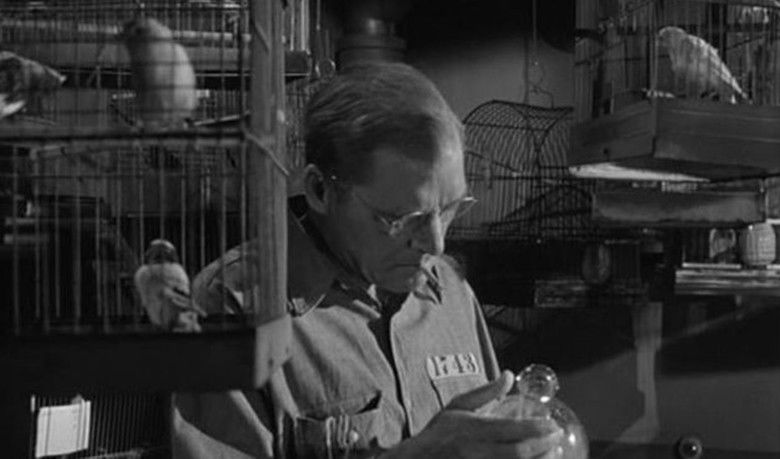 After killing a prison guard, convict Robert Stroud faces life imprisonment in solitary confinement. Driven nearly mad by loneliness and despair, Stroud's life gains new meaning when he happens upon a helpless baby sparrow in the exercise yard and nurses it back to health. Despite having only a third grade education, Stroud goes on to become a renowned ornithologist and achieves a greater sense of freedom and purpose behind bars than most people find in the outside world.
Plot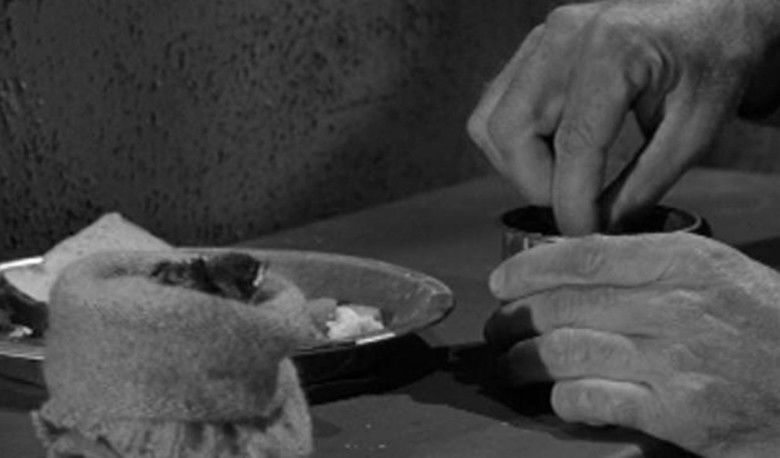 Robert Stroud (Lancaster) is imprisoned as a young man for committing a murder in Alaska. He is shown as a rebellious inmate, fighting against a rigid prison system: on his way to jail by train he breaks open the window to allow the suffocating inmates to breathe. His rebellious attitude puts him in conflict with Harvey Shoemaker (Malden), the warden of Leavenworth Prison.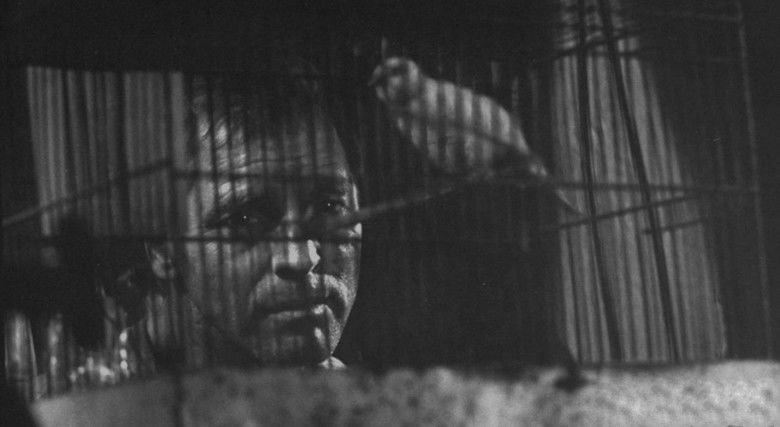 While in jail, Stroud learns that his mother (Ritter) tried to visit him but was denied and told to return later in the week. Outraged, he attacks a guard over the issue and the man is killed. Stroud is sentenced to death, but his mother runs a successful campaign and it is commuted to life in prison. The terms of the sentence require that he be kept in solitary confinement for the rest of his life.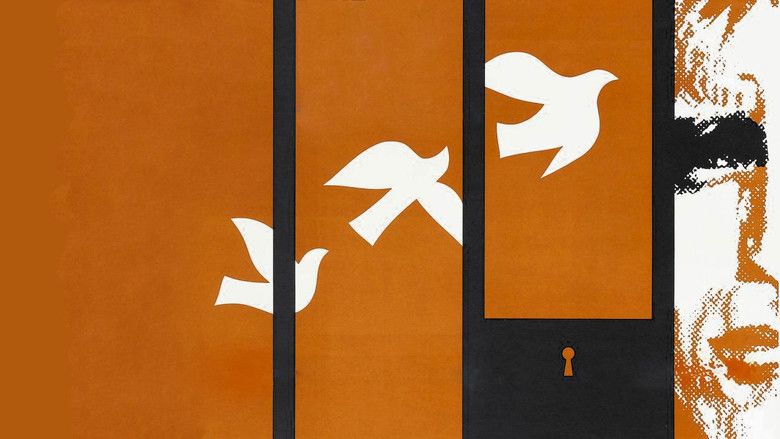 To break the monotony, Stroud adopts an orphaned baby sparrow as a pet. This starts a trend and he and the other convicts acquire birds, such as canaries, as gifts from the outside. Before long, Stroud has built up a collection of birds and cages. When they fall ill, he conducts experiments and comes up with a cure. As the years pass, Stroud becomes an expert on bird diseases and even publishes a book on the subject. His writings are so impressive that a doctor describes him as a "genius".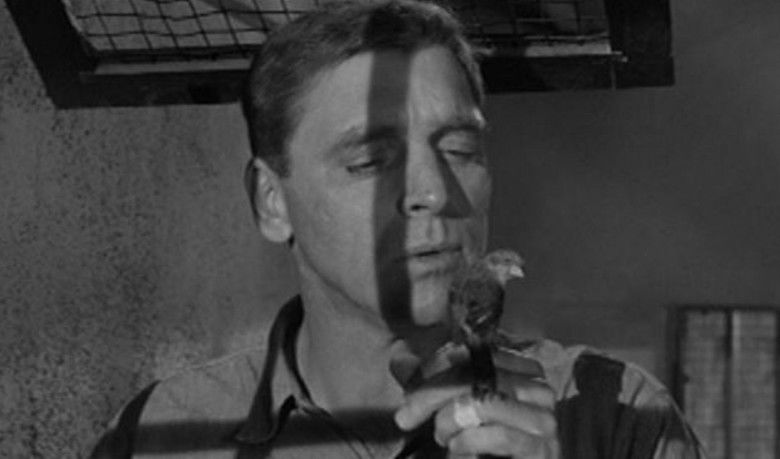 Stroud later meets bird-lover Stella Johnson (Field) and agrees to go into business, marketing his bird remedies. He and Stella later marry, but his mother disapproves and this causes a rift between mother and son. He is abruptly transferred to the federal penitentiary at Alcatraz (the "Rock"), a new maximum security institution where he is not permitted to keep birds. He is now growing elderly but still shows a rebellious side, writing a history of the U.S. penal system that is suppressed by Shoemaker, now warden of the Rock.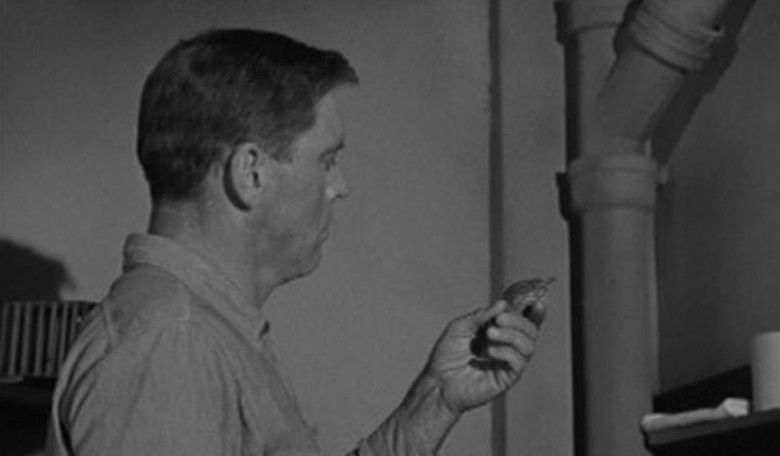 Still at odds with authority, Stroud nevertheless manages to help stop a prison rebellion in 1946 by throwing out the guns acquired by the convicts. He then assures the authorities that they can now re-enter the premises without fear of being shot. Although Stroud has been a thorn in his side for decades, Shoemaker acknowledges that he has never lied to him and takes him at his word.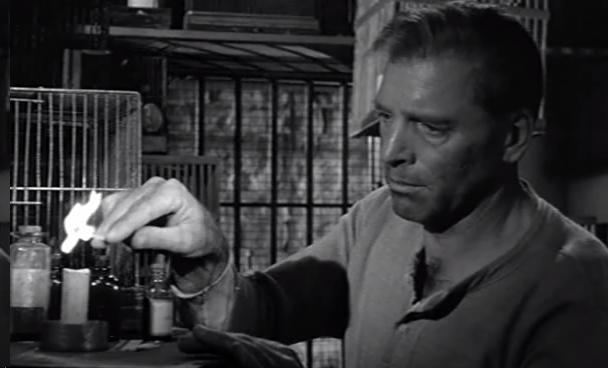 Although constantly denied parole, Stroud is eventually transferred to another prison in Missouri after a petition campaign. During the move, he meets several reporters and displays a range of knowledge on more than just birds, such as the technical details of a passing jet aircraft. He even gets to meet Thomas E. Gaddis (Edmond OBrien), the author of the book based on his life.
Cast
Burt Lancaster as Robert Stroud
Karl Malden as Harvey Shoemaker
Thelma Ritter as Elizabeth McCartney Stroud
Neville Brand as Bull Ransom
Betty Field as Stella Johnson
Telly Savalas as Feto Gomez
Edmond OBrien as Thomas E. Gaddis
Hugh Marlowe as Albert Comstock
Whit Bissell as Dr. Ellis
Crahan Denton as Kramer
James Westerfield as Jess Younger
Similar Movies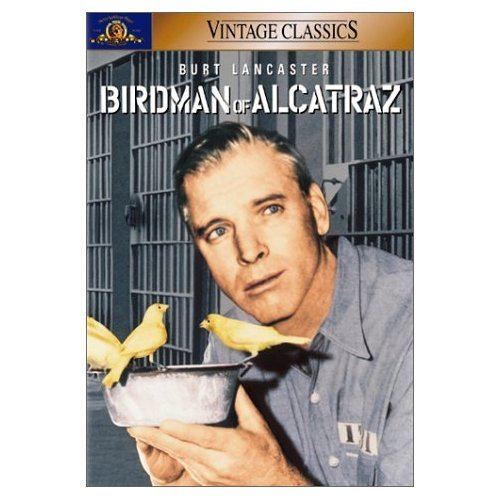 Murder in the First (1995). Escape from Alcatraz (1979). Burt Lancaster appears in Birdman of Alcatraz and Brute Force. Karl Malden and Edmond OBrien appear in Birdman of Alcatraz and The Great Impostor. I Want to Live! (1958).
Reception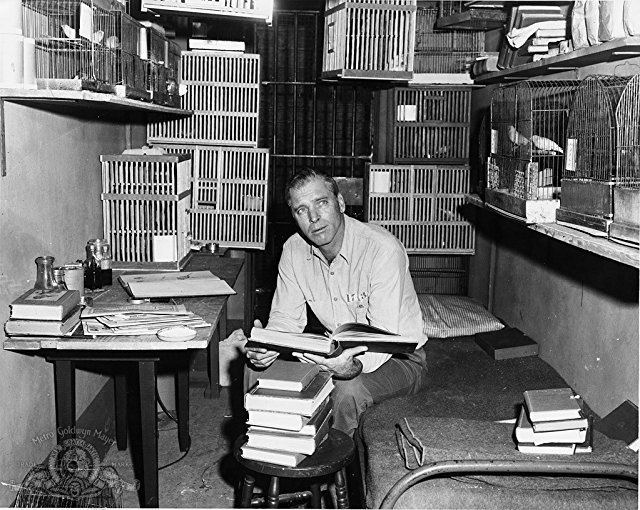 According to those who knew him while he was in prison, the mild-mannered characterization of Stroud, as presented in Gaddis book and the subsequent film, was largely fiction. Former inmate Glenn Williams went so far as to say that Stroud "was not a sweetheart; he was a vicious killer. I think Burt Lancaster owes us all an apology". He and another former convict, Jim Quillan, described the real Stroud as a "jerk", "a guy that liked chaos and turmoil and upheaval... Always at somebody elses expense". They regarded the film as a "comedy... an excellent comedy". The film was placed at #76 on the AFIs 100 Years... 100 Cheers.
References
Birdman of Alcatraz (film) Wikipedia
(Text) CC BY-SA
Birdman of Alcatraz (film) IMDb
Birdman of Alcatraz (film) Rotten Tomatoes
Birdman of Alcatraz (film) themoviedb.org