China




Guizhou




1.128 million (2000)


26,853 km2

Bijie (simplified Chinese: ; traditional Chinese: ; pinyin: ) is a prefecture-level city in northwestern Guizhou Province, China, bordering Sichuan to the north and Yunnan to the west.
The Daotianhe Reservoir, located to the north of the town was commissioned in 1965 with a rated annual capacity of 6.5 million cubic meters.
On 10 November 2011, the former Bijie Prefecture () was converted to a prefecture-level city, and the former county-level city of Bijie was rechristened Qixingguan District.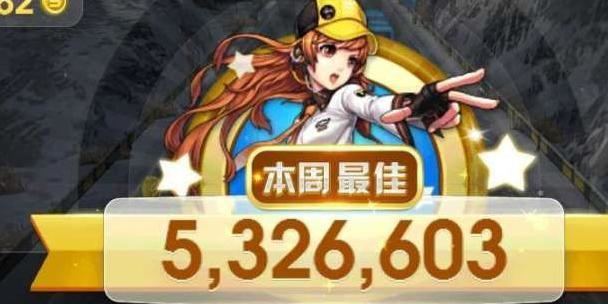 Bijie borders Zunyi to the east, Anshun and Liupanshui to the south, Zhaotong and Qujing (Yunnan) to the west, and Luzhou (Sichuan) to the north. It spans latitude 26°21??27°46? N and longitude 105°36??106°43? E, and is marked heavily by the presence of the Wumeng Mountains () as well as karst topography. The Wu, Beipan, and Chishui Rivers are the most important rivers that originate here. The highest elevation is Jiucaiping (), at 2,900.6 m (9,516 ft), on the border of Hezhang and Weining counties.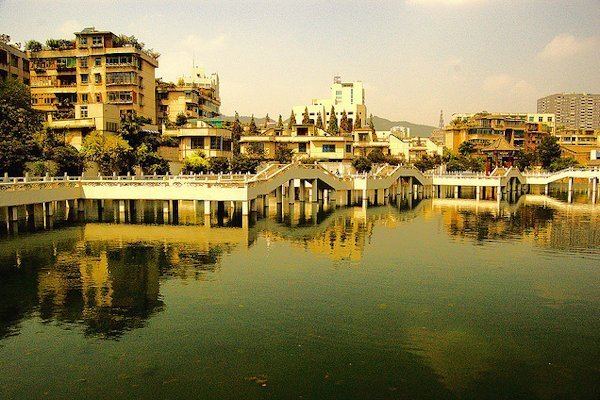 Due to its low latitude and elevation above 1,700 m (5,600 ft), Bijie has a monsoon-influenced subtropical highland climate (Koppen Cwb), bordering on a humid subtropical climate (Koppen Cwa) with very warm, rainy summers and cool, damp winters. The monthly 24-hour average temperature ranges from 2.7 °C (36.9 °F) in January to 21.6 °C (70.9 °F) in July, while the annual mean is 12.77 °C (55.0 °F). Rainfall is very common year-round, occurring on 206 days of the year, but over half of the annual total (900 mm or 35.4 in) occurs from June to August. With monthly percent possible sunshine ranging from 15% in January to 44% in August, the city receives 1,218 hours of bright sunshine annually; spring is sunnier and features warmer daytime temperatures than autumn.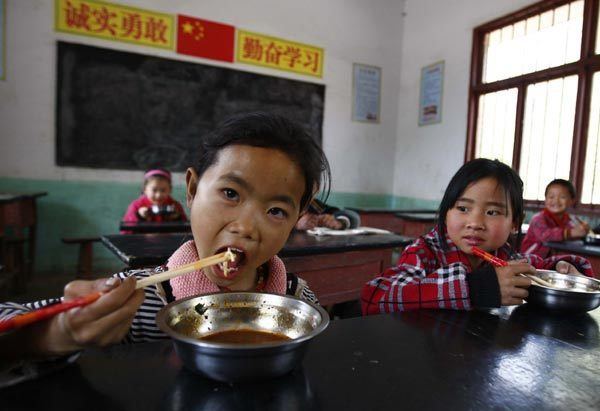 Guizhou is the home of the well-known Chinese liquor Moutai. The area of Rongjiang especially includes numerous vinyards and distilleries. A local specialty is osmanthus wine, and sweet osmanthus flowers are used to flavor many traditional foods in the area, including teas, cakes, and sauces.
Guizhou cuisine is spicy but distinct from Szechuan and Hunan cuisine.
Bijie Wikipedia
(,)http://www.highestbridges.com/wiki/images/3/35/Hezhang_Bridge(Guizhou_bijie).jpg(,)http://www.bijie.gov.cn/Files/%25E5%2588%2598%25E6%25B4%258B/%25E5%25A4%25A7%25E6%2596%25B9/%25E6%2594%25AF%25E5%2592%25AF.jpg(,)http://highestbridges.com/wiki/images/thumb/8/8c/BijieSecondArchLonglens.jpg/800px-BijieSecondArchLonglens.jpg(,)http://www.highestbridges.com/wiki/images/thumb/9/96/DiaolanheBijieAirportArch.jpg/800px-DiaolanheBijieAirportArch.jpg(,)http://www.absolutechinatours.com/UploadFiles/ImageBase/baili-one-hundred-li-azaleas-national-forest-park-bijie-guizhou5.jpg(,)http://upload.wikimedia.org/wikipedia/commons/b/bd/The_locations_of_Jurchen_tribes_in_1600s.jpg(,)http://www.highestbridges.com/wiki/images/thumb/d/d8/77Xixi%2526Morrison.jpg/750px-77Xixi%2526Morrison.jpg(,)http://www.highestbridges.com/wiki/images/thumb/b/b5/89BijieCarWash.jpg/750px-89BijieCarWash.jpg(,)http://www.highestbridges.com/wiki/images/thumb/8/86/76XixiSuspensionWithTraffic.jpg/750px-76XixiSuspensionWithTraffic.jpg(,)http://upload.wikimedia.org/wikipedia/commons/thumb/4/4a/CMOC_Treasures_of_Ancient_China_exhibit_-_jade_disk.jpg/1280px-CMOC_Treasures_of_Ancient_China_exhibit_-_jade_disk.jpg
(,)http://img01.taobaocdn.com/bao/uploaded/i1/T1MpthFpXnXXXXXXXX_!!0-item_pic.jpg(,)http://www.paulnoll.com/China/City/alpha-022-Bijie.jpg(,)http://4.bp.blogspot.com/-m23XV4q3ggo/T-irlPEYFHI/AAAAAAAAAT4/NldwVtzdAJc/s1600/1.bmp(,)http://www.btmagazine.nl/wp-content/uploads/2014/01/four-points-by-sheraton.jpg(,)http://maps.maphill.com/china/guizhou/bijie/3d-maps/physical-map/physical-3d-map-of-bijie.jpg(,)http://maps.maphill.com/china/guizhou/bijie/maps/physical-map/physical-map-of-bijie.jpg
(,)http://images.china.cn/attachement/jpg/site1007/20120830/001372acd0b511a919a94c.jpg(,)http://p2.img.cctvpic.com/program/china24/20120212/images/1329030967737_1329030967737_r.jpg(,)http://news.xinhuanet.com/english/photo/2012-03/30/131498055_11n.jpg(,)http://allianceforsmiles.org/sites/default/files/images/summer2013newsletter/bijie_xingyi.jpg(,)http://i.dailymail.co.uk/i/pix/2015/02/20/25D93A4200000578-2960862-image-a-14_1424390588984.jpg(,)http://resources2.news.com.au/images/2014/09/05/1227048/484174-87c09d7e-3422-11e4-ae40-081c2806a096.jpg(,)http://i.dailymail.co.uk/i/pix/2014/06/16/video-undefined-1ED043BD00000578-665_636x358.jpg(,)http://i.dailymail.co.uk/i/pix/2014/05/29/article-0-1E4A45B300000578-323_634x845.jpg(,)http://resources2.news.com.au/images/2013/01/12/1226552/693242-tony-bailey.jpg(,)https://s.yimg.com/ea/img/-/100602/a_120208genmercanti1-160bl03.jpg(,)http://i.ytimg.com/vi/pjw3DpAzIec/hqdefault.jpg(,)http://www.globaltimes.cn/Portals/0/attachment/2011/2e5e4fba-9221-42f8-a6c4-b480ce256351.jpeg(,)http://www.globaltimes.cn/Portals/0/attachment/2011/f10e72a3-72e8-476b-8678-3867ebf563e4.jpeg
(,)http://www.absolutechinatours.com/UploadFiles/ImageBase/one-hundred-li-azaleas-bijie-guizhou8.jpg(,)http://www.absolutechinatours.com/UploadFiles/ImageBase/one-hundred-li-azaleas-bijie-guizhou7.jpg(,)http://www.absolutechinatours.com/UploadFiles/ImageBase/one-hundred-li-azaleas-bijie-guizhou9.jpg(,)http://www.visitourchina.com/Images/special/luoping-Rape-flowers-and-bijie-rhododendrons/banner1.jpg(,)https://s-media-cache-ak0.pinimg.com/736x/c0/94/ea/c094ea9775e71e4869f0c0f4784b31b8.jpg(,)http://www.chinaodysseytours.com/guide/download.php%3Fimg%3D11.jpg(,)http://www.chinauniquetour.com/seradmin/htmledit/uploadfile/20110211/20110211000726948.jpg(,)http://www.photoint.net/data/ueditor/20140217/13926183187301.jpg_thumb.jpg
(,)http://www.cp-arch.com/uploadfile/part/20140731165300.jpg(,)http://www.cp-arch.com/uploadfile/part/20140731165330.jpg(,)http://www.cp-arch.com/uploadfile/part/20140731165344.jpg(,)http://www.cp-arch.com/uploadfile/part/20140731165354.jpg(,)http://www.17-u.com.cn/Jingdian/guizhou/January2011/201101171928251335.jpg(,)http://www.17-u.com.cn/Jingdian/guizhou/January2011/201101171928251334.jpg(,)http://oadgroup.com/wp-content/uploads/Guizhou-Bijie-Tianhe-Convention-Center-21-1025x562.jpg(,)http://www.cp-arch.com/uploadfile/part/20140731165409.jpg(,)http://www.inchina.cc/home/studyinchina/user/gzbjc/images/sps01.jpg(,)http://oadgroup.com/wp-content/uploads/Guizhou-Bijie-Tianhe-Convention-Center-11-1025x730.jpg(,)http://p2.img.cctvpic.com/photoworkspace/contentimg/2015/04/07/2015040719070447443.jpg(,)http://eatest.imb.org/%3FACT%3D12%26f%3Du_cc_02_bijie_map-2__full.jpg%26fid%3D9%26d%3D8409(,)http://www.cfguide.com/images/city_pic/Govbld_BijiePrefecture.jpg
(,)http://www.travelchinaguide.com/images/map/guizhou/guizhou.gif(,)http://media-cdn.tripadvisor.com/media/daodao/photo-s/01/e7/24/03/caption.jpg(,)http://www.bijielvyou.com/English/img/map.jpg(,)http://pic.triposo.com/ios/oatmeal/pic/Bijie.jpg(,)http://upload.wikimedia.org/wikipedia/commons/e/e8/China_Top_10_Biggest_Cities.png(,)http://newsnextbd.com/wp-content/uploads/2015/04/Gaibandha.jpg(,)http://www.bijielvyou.com/English/img/jiucaiping.jpg(,)http://upload.wikimedia.org/wikipedia/commons/b/b0/Location_of_Guiyang_Prefecture_within_Guizhou_(China).png(,)http://www.chinauniquetour.com/seradmin/htmledit/uploadfile/20090721/20090721180633659.gif