Peoples Republic of China




Yunnan


29,855 km2


648,956 (2000)




Qujing Normal University, Yunnan Vocational and Technical College of Energy Resources



Qujing (Chinese: ; pinyin: ) is a prefecture-level city in eastern Yunnan province of southwest China. It is an important industrial city, and is Yunnans second largest city by population, after Kunming.
Its population is 5,855,055 according to the 2010 census, of whom 659,925 reside in the built up area. Within a few years, Zhanyi county will be part of this built up area, making an agglomeration of more than 1 million inhabitants.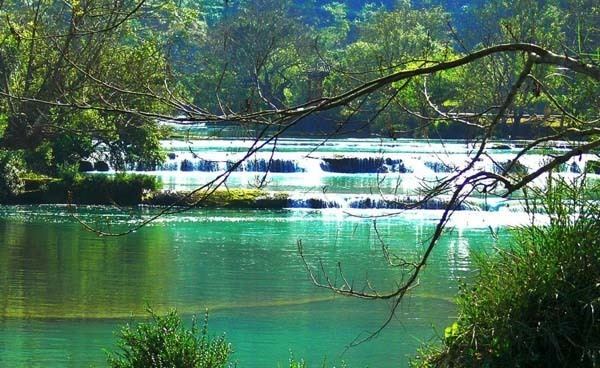 Qujing is located in the east of Yunnan province, about 130 kilometres (81 mi) east of Kunming, the provincial capital. Like much of the central and eastern parts of the province, it is part of the Yunnan-Guizhou Plateau.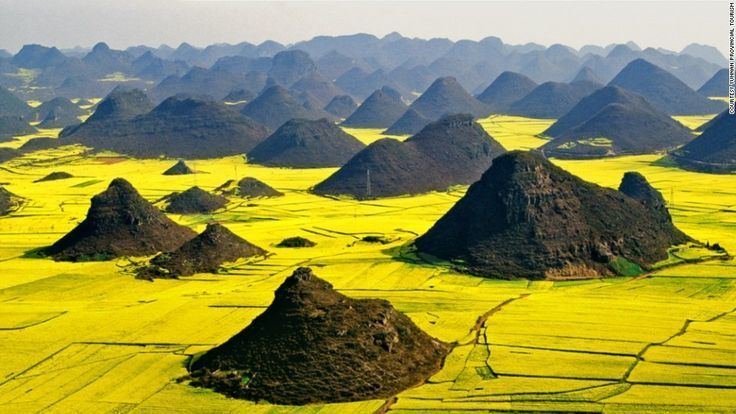 Tempered by the low latitude and moderate elevation, Qujing has a mild subtropical highland climate (Koppen Cwb), with short, mild, dry winters, and warm, rainy summers. Frost may occur in winter but the days still generally warm up to around 15 °C (59 °F). During summer, a majority of the days features some rainfall, and daytime temperatures rise to 25 °C (77 °F). A great majority of the years rainfall occurs from June to October.
In 2004, total GDP was of 34,2 billion Yuan, and the GDP per capita of: 6025 yuans.
Qujing Wikipedia
(,)http://www.accesschinatravel.com/public/richfiles/photos/yunnan/qujing-luoping/0df431adcbef7609670ee42f2edda3cc7cd99e7c.jpg(,)https://s-media-cache-ak0.pinimg.com/736x/fc/5d/34/fc5d34bb04095519f2a7ea0bb00ed4a2.jpg(,)https://c1.staticflickr.com/5/4116/4887817275_edb788d5ac_b.jpg(,)http://i2.cdn.turner.com/cnnnext/dam/assets/141216184018-dallol-ethiopia-restricted-horizontal-large-gallery.jpg(,)http://1.bp.blogspot.com/-qA__zdYl7_A/UQjKylEtKbI/AAAAAAAAAzY/rNnBR6_Du8I/s1600/44770_201589733317117_145635756_n.jpg(,)http://www.yunnanadventure.com/UploadFiles/Yunnan-Photos/Qujing-Photos/Luoping-Rapeseed-Flowers/2.jpg(,)http://i2.cdn.turner.com/cnnnext/dam/assets/141216184013-tulip-netherlands-horizontal-large-gallery.jpg(,)http://images.china.cn/attachement/jpg/site1007/20130719/001372a9ae0513533a0c13.jpg(,)http://i0.sinaimg.cn/travel/2014/0213/U10338P704DT20140213122605.jpg
(,)http://www.yunnanadventure.com/UploadFiles/Yunnan-Tour-Photos/YIDT003/3Luoping-Jinjiling-Rapeseed-Flowers-Fields.jpg(,)http://www.topchinatravel.com/pic/city/qujing/attractions/luoping-county-01.jpg(,)http://www.yunnanadventure.com/UploadFiles/Yunnan-Attractions/Qujing-Attractions/Luliang-Colored-Sand-Forest-Qujing.jpg(,)http://www.tour-yunnan.com/UploadFiles/KunmingSunshineGolfClub/Kunming-Sunshine-Golf-Club/%25E6%2598%2586%25E6%2598%258E%25E9%2598%25B3%25E5%2585%2589%25E9%25AB%2598%25E5%25B0%2594%25E5%25A4%25AB%25E4%25BF%25B1%25E4%25B9%2590%25E9%2583%25A8.jpg(,)http://i4.ce.cn/english/Life/travel/201303/26/W020130326614041062925.jpg(,)http://i1.bookcdn.com/data/Photos/Big/801/80110/80110203/Cloud-Hotel-Luoping-photos-Exterior.JPEG(,)http://images4.c-ctrip.com/target/hotel/111000/110791/3778342c5d8d4db9999457578f1eb153_550_412.jpg(,)http://scenery.cultural-china.com/chinaWH/upload/01300000173013121291808814260.jpg