Country

Peoples Republic of China




Population

767,307 (2000)

Area

9,269 km2



Anshun (simplified Chinese: ; traditional Chinese: ; pinyin: ) is a prefecture-level city of Guizhou province, near the location of Huangguoshu Waterfall, the tallest in China. Within the borders of its prefecture one also finds attractions such as Long Gong Dragon Caves and the Getu River. As of 2010, it had a population of 2,297,339. The city proper had a population of 765,313. The city is known for its aerospace industry.
Contents
Map of Anshun
Huangguoshu falls anshun guizhou china
History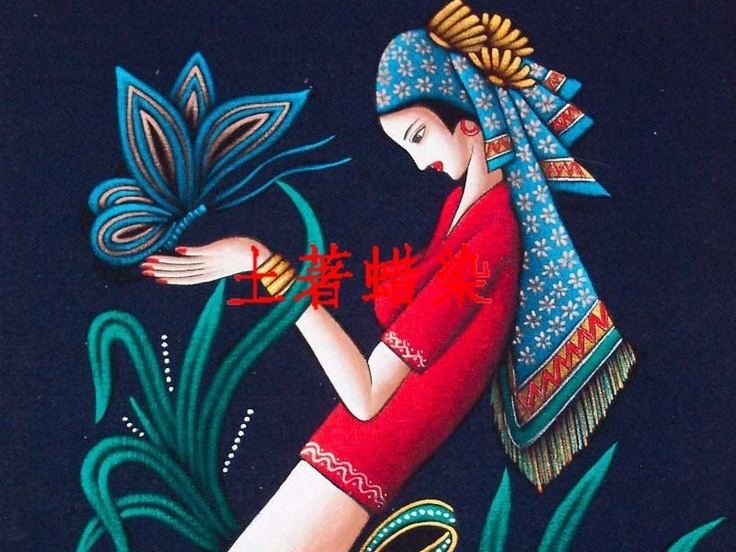 Anshun has a long history dating back to the Western Han dynasty around 200 B.C.. There are two special kinds of culture which existed in Chinese history: Tempu; and Yelang.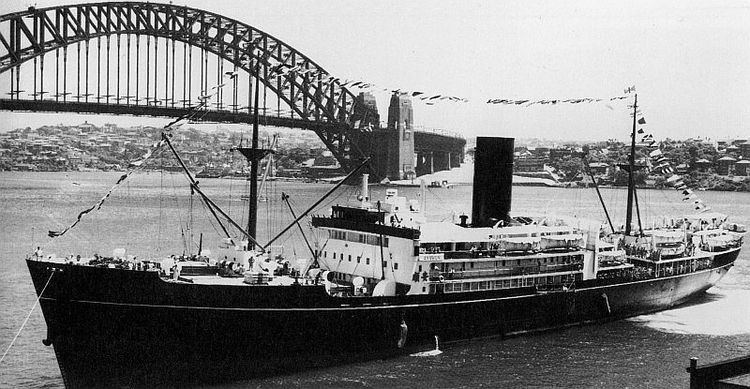 The Tianlong Tunbao town is close to Anshun city. Tunbao is a town with a long history which includes eight small areas. Each one is connected with each other since it was a main war place from the period of Ming Dynasty. The culture of Tunbao is unique and traditional. First, the traditional clothes are special which are designed respectively from head to foot. Second, 'Nuo' is a kind of drama which is originated in Tunbao. The performers wear masks and hold the stage property for performing. The plots of drama are all from the legends of history. Third, local stone architectures are representative for long history of Tunbao.
Close to Anshun there is a large lake called Yelang. It is named after the famous Yeland Emperor. Yelang Emperor was the largest minority tribe in southeast of China in Western Han Dynasty. It existed for about 300 years since the Warring States. During accession of Emperor Cheng of Han, the last king of Yelang Emperor was killed. Yelang Emperor died out from then on, but the off-springs of Yelang Emperor are still alive now. According to historical records, Yelang Emperor was located along Zangke River, which is now called Beipan River and Nanpan River. Bamboo Worship, Cow Totem, bullfight and dogfight are the typical national culture signals of Yelang Emperor.
Geography and climate
Anshuns administrative area spans latitude 25° 21?26° 38 N and longitude 105° 13?106° 34 E and contains sizeable areas of karst formation. It borders Guiyang, the provincial capital, and Qiannan Buyei and Miao Autonomous Prefecture to the east, Liupanshui to the west, Qianxinan Buyei and Miao Autonomous Prefecture to the south, and Bijie to the north. Within the prefecture, the elevation ranges from 1,102 to 1,694 metres (3,615 to 5,558 ft).
Anshun has a monsoon-influenced humid subtropical climate (Koppen Cwa) bordering on a subtropical highland climate (Koppen Cwb), tempered by its rather high altitude and having frequent rain (falling on just over half of the days of the year) and high humidity year-round. Winters are short, cool and damp, while summers are very warm. The monthly 24-hour mean temperature ranges from 4.3 °C (39.7 °F) in January to 22.0 °C (71.6 °F) in July, and the annual mean is 14.1 °C (57.4 °F). Over two-thirds of the annual rainfall occurs from May to August.
References
Anshun Wikipedia
(Text) CC BY-SA
(,)https://s-media-cache-ak0.pinimg.com/736x/28/4b/b7/284bb7bf85b8bb8279a647a7c19c6073.jpg(,)http://www.ssmaritime.com/China-Nav-MS-Ashun-Sydney.jpg(,)http://www.ssmaritime.com/China-Nav-MS-Ashun-SafinaE-Abid-82.jpg(,)http://images.chinahighlights.com/attraction/anshun/donglin-temple/anshun-donglin-buddhist-temple.jpg(,)http://guizhou.chinadaily.com.cn/images/attachement/jpg/site1/20140909/wires_1410250715745_middle.jpg(,)http://images.chinahighlights.com/attraction/anshun/stone-village/stonevillage-travel.jpg(,)http://www.chinaexpat.com/wp-content/uploads/2012/03/top1.jpg(,)http://www.tjnp.gov.tw/uploads/Picture%252001.jpg(,)http://www.tjnp.gov.tw/uploads/picture02.jpg(,)http://usa.chinadaily.com.cn/culture/img/attachement/jpg/site1/20140910/00221910da6c157a4ad446.jpg(,)http://www.visitourchina.com/FileUpload/FileUpload/120222152917296.jpg
(,)http://www.dawanews.com/oledit/UploadFile/201010/2010105105740464.jpg(,)http://www.dawanews.com/oledit/UploadFile/201010/2010105105740925.jpg(,)http://images.mychinatours.com/attraction/anshun/huangguoshu-waterfall/huangguoshu-waterfall1.jpg(,)https://pantherfile.uwm.edu/weihuang/www/travel%2520pics/karst/xingyi.jpg(,)http://cache4.asset-cache.net/gc/162274641-karst-hills-with-fields-of-rape-flowers-gettyimages.jpg%3Fv%3D1%26c%3DIWSAsset%26k%3D2%26d%3D0zDdblVxXHPW0%252BEjvXSx9jmSAFVN4iNqJZVVXOV%252BSeICajFZruzKtuYPFHRJ8far(,)http://www.visitourchina.com/FileUpload/Tour/LinePicture/090429151904.jpg
(,)http://media-cdn.tripadvisor.com/media/photo-s/02/4b/d7/b8/the-restaurant-beautiful.jpg(,)http://doubletree3.hilton.com/resources/media/dt/AVAHSDI/en_US/img/shared/full_page_image_gallery/main/HL_yuxirestaurant_18_677x380_FitToBoxSmallDimension_Center.jpg(,)http://doubletree3.hilton.com/resources/media/dt/AVAHSDI/en_US/img/shared/full_page_image_gallery/main/HL_yuxiseatingarea_17_677x380_FitToBoxSmallDimension_Center.jpg(,)http://doubletree3.hilton.com/resources/media/dt/AVAHSDI/en_US/img/shared/full_page_image_gallery/main/HL_yuxidiningtable_19_677x380_FitToBoxSmallDimension_Center.jpg(,)http://doubletree3.hilton.com/resources/media/dt/AVAHSDI/en_US/img/shared/full_page_image_gallery/main/HL_openalldaydining_15_677x380_FitToBoxSmallDimension_Center.jpg(,)http://www.yocoy.com/blog/wp-content/uploads/2011/03/anshun_bridge_l.jpg(,)http://www.tdict.cn/cfgpic/attr/HuangguoshuFalls.jpg(,)http://www.chinatourguide.com/china_photos/guizhou/attractions/cuisine_guizhou.jpg(,)http://doubletree3.hilton.com/resources/media/dt/AVAHSDI/en_US/img/shared/full_page_image_gallery/main/HL_exteriorbuildings_677x380_FitToBoxSmallDimension_Center.jpg(,)http://www.greatwallvacation.com/UploadFile/news/1252917260828.gif(,)http://gauguincruises.com/wp-content/images_1/anshun_turisti_v_kitae_smogut_posetit_mnozhestvo_dostoprimechatelnostej_strani.jpg(,)http://farm5.static.flickr.com/4152/5066531244_2b36ecc4ef.jpg(,)http://www.visitourchina.com/FileUpload/City/Anshun.jpg
(,)http://www.visitourchina.com/FileUpload/Guide/Attraction/200718115017204212.jpg(,)https://gogochinaba.files.wordpress.com/2011/08/200809080332509503.jpg(,)http://www.potolkimaker.com/second2/images/stories/China/ALTAY/Anshun/Anshun%2520city%2520guide.jpg(,)http://www.bekawp.com/easternexposure/wp-content/uploads/2010/10/pubu_bl.jpg(,)http://www.chinabravo.com/newsimages/1220201043450AM.jpg(,)http://photo5.cdnelite.com/location/837/4463294756_ac12d96e8b_z.jpg(,)http://www.cultural-china.com/chinaWH/upload/2(598).jpg(,)http://www.tripchinaguide.com/public/upload/photo/2014-china-top-ten-natural-tourist-attractions/img_648_d20141118102113.jpg(,)http://orichinese.com/wp-content/uploads/2013/01/2007122422815915_2-600x416.jpg(,)http://www.visitourchina.com/FileUpload/FileUpload/110318153916328.jpg(,)http://www.greatwallvacation.com/UploadFile/news/1252916713640.jpg
(,)http://www.absolutechinatours.com/UploadFiles/ImageBase/anshun-dixi-drama.jpg(,)http://www.absolutechinatours.com/UploadFiles/ImageBase/anshun-dixi-drama%2520(4).jpg(,)http://www.chinatourguide.com/china_photos/guizhou/attractions/di-opera-opendoor-show-anshun-guizhou.jpg(,)http://en.people.cn/NMediaFile/2014/0916/FOREIGN201409160842000023886321066.jpg(,)http://www.chinavillagetour.com/images/Photo/tianlong-tun-pu-village/p804_d20111014104716.JPG(,)http://en.qingdaoexpo2014.org/images/attachement/jpg/site481/20141013/286ed488c7ec15a5c5bb63.JPG(,)http://traditions.cultural-china.com/chinaWH/upload/upfiles/2008-12/19/anshun_dixi_drama73555a43ad4ab95ae21d.jpg(,)http://en.qingdaoexpo2014.org/images/attachement/jpg/site481/20141013/286ed488c7ec15a5c5975e.JPG(,)http://en.qingdaoexpo2014.org/images/attachement/jpg/site481/20141013/286ed488c7ec15a5c5aa60.JPG(,)http://traditions.cultural-china.com/chinaWH/upload/upfiles/2008-12/19/anshun_dixi_dramaf0e03afa27ce0bc7d25c.jpg(,)http://cache4.asset-cache.net/gc/162274649-local-opera-performance-anshun-guizhou-gettyimages.jpg%3Fv%3D1%26c%3DIWSAsset%26k%3D2%26d%3D4K7fJ%252Bh1LBgA44o6HD6BoA%252FuJzl8h6RLJbORIxFFTYjRyM7dyiFlrfE3AyDqcDq8(,)http://cache1.asset-cache.net/gc/162274666-buyi-ethnic-peoples-traditional-funeral-gettyimages.jpg%3Fv%3D1%26c%3DIWSAsset%26k%3D2%26d%3D1uLFD3orQsOpyDAatxmVFmeJ93RhydVjz%252BO1AHt37N%252BkQLLsLOYRkj38chk78886(,)http://www.visitourchina.com/FileUpload/FileUpload/110318153921687.jpg(,)http://cache1.asset-cache.net/xc/487300941.jpg%3Fv%3D2%26c%3DIWSAsset%26k%3D2%26d%3DG9vikX-bF1a6a-4C4aD9YfzZfXq546FGTpK0ZLCX9FvaZ6g2LU5CoekIMvYh9hfk0(,)http://cache3.asset-cache.net/gc/162274668-buyi-ethnic-peoples-traditional-funeral-gettyimages.jpg%3Fv%3D1%26c%3DIWSAsset%26k%3D2%26d%3DxaSq613T%252BZMhIbv1o9Ch462spOOzr1YtOUhBssMP3EWPCETYcPbepopg0xTBuFZO
(,)http://www.travelchinaguide.com/images/map/guizhou/guizhou.gif(,)http://www.chinatouristmaps.com/assets/images/travelmap/GuizhouAttractions.gif(,)http://www.tribaltextiles.info/Assets/images/China/Maps/map-trip-China01E.jpg(,)http://www.yoyochina.net/destination/images/map/Anshun.jpg(,)http://www.tour-beijing.com/guizhou_tour/guizhou_tourist_road_map.jpg(,)http://www.chinatourguide.com/china_photos/guizhou/maps_transportation/guizhou_transportation.jpg(,)http://www.yr.no/place/China/Guizhou/Anshun/meteogram.png(,)https://feww.files.wordpress.com/2010/05/china-anshun.jpg(,)http://thumbs.dreamstime.com/z/tianlong-tunbao-town-china-historic-tourist-attraction-located-near-anshun-city-guizhou-province-home-35543137.jpg(,)http://upload.wikimedia.org/wikipedia/commons/thumb/7/7e/Administrative_Division_Anshun.png/495px-Administrative_Division_Anshun.png(,)http://thumbs.dreamstime.com/z/tianlong-tunbao-town-china-historic-tourist-attraction-located-near-anshun-city-guizhou-province-home-35542754.jpg