India




442,385 (2001)




Bengali, English




West Bengal




North 24 Parganas



Bhatpara (Bengali: ) is a suburban town and a municipality under Jagatdal police station of Barrackpore subdivision in North 24 Parganas district in the state of West Bengal, India. It is situated on the bank of Hooghly river. It is known for its rich traditions in the field of Sanskrit learning. The name Bhatpara originates from the ancient name "Bhatta-Palli", where Bhatta denotes the sect of Bramhin Sanskrit pandits and palli denotes locality or village. It is one of the oldest municipalities in West Bengal and it was constituted a municipality in 1899, when it was separated from the Naihati municipality. In the British era and afterwards, it had become an important industrial hub on Hoogly river bank, mainly for the high density of jute processing plants. It is also the home of prominent peoples like Swapan Chakladar.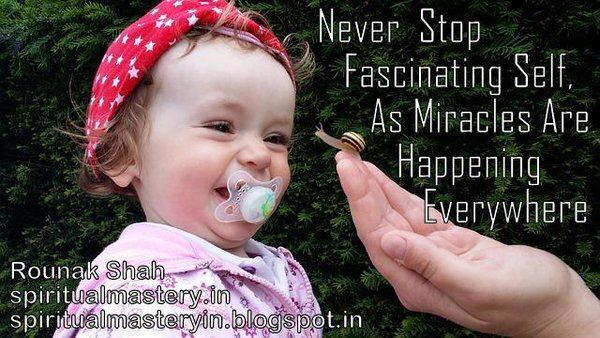 Bhatpara is located at 22.87°N 88.41°E? / 22.87; 88.41. It has an average elevation of 12 metres (39 feet). The main town is sandwiched between the Hoogly river in the east and railway track linking Sealdah and Krishnanagar in the west.
Bhatpara has a rail station named Kankinara, which connects it to Kolkata through Sealdah main line to Krishnanagar and Ranaghat. It is approximately a one-hour train journey from Kolkata to Bhatpara. It also has boat services to the other bank of Hoogly river, connecting it to Chinsura and Chandannagar. The main roadway passing through Bhatpara is called Ghosh Para Road. Public transport includes auto rickshaws running between Naihati and Bhatpara, manual rickshaws, and bus service (routes 85, 87A, JM8).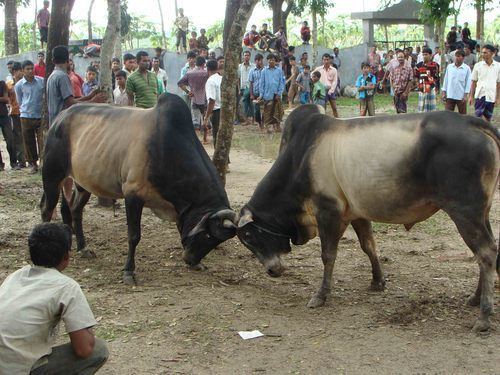 There are few play-fields in Bhatpara such as Barwadi math, Sabuj Sangha math, Shatadal Math, A.K. Pathshala play ground etc. Bhatpara Young Mens Association (BYMA) and Kishore Bahini are few organizations which promote sports and recreational activities such as cricket, football, gymnastics, bodybuilding(Bhatpara Bayam Samiti, Salpasoy Club,Shatadal Bayam Samiti Club)etc.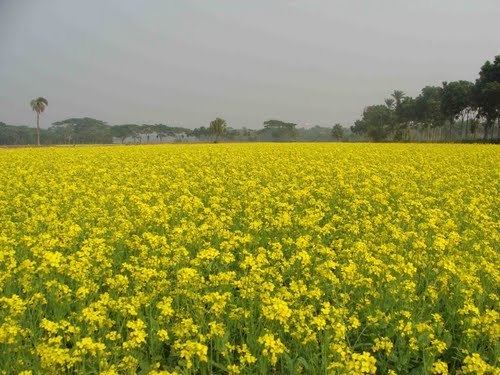 Historically Bhatpara is famous as the abode of prominent Sanskrit pundits and as a seat of learning of ancient Hindu shastra and Vedic texts. That aspect of culture has diminished over the time and has been replaced by more diverse modern day culture. Bhatpara is famous for its Durgapuja. Although, family-based pujas were more common a few decades ago, it has become a community-centric affair in modern times. The youth communities or clubs(amara kojon type) organize these pujas and due to sheer number of these clubs, one can find over fifty pujas being arranged within a square kilometre of area. Under Bhatpara Municipality Kankinara is famous for Ganesh Chaturthi and Chatth puja.
Sahitya Mandir is a West Bengal Government registered and state-funded public library well equipped with large number of books and periodicals.
Bhatpara State General Hospital is one central health facility. Apart from that, a substantial number of qualified medical practitioners run their private clinics in Bhatpara which caters to the day-to-day needs of the local populace. Large number of medicine retail shops also supplement this service.
Earlier, a significant portion of population was engaged in some form of job in the local jute mills. Economic instability related to jute industry in West Bengal forced many of these mills to be shut down. Nowadays, people of Bhatpara are mostly engaged in services in the private and public sector outside the area (in Kolkata and neighborhood) and small personal businesses within the locality. There are significant number of small eateries and sweet shops in Bhatpara. A significant number of Bhatparans and kankinarians have also moved on and shifted to cities outside West Bengal and even India, in search of better prospects. Kankinara Bazar is main market area for the people of Bhatapara.
It is one of the oldest zamindari houses of Bhatpara where an age old Durga Puja is celebrated.
Bhatpara Wikipedia
(,)https://radsiswritingupastorm.files.wordpress.com/2014/09/hidden-histories-bhatpara-temple-1.jpg(,)http://upload.wikimedia.org/wikipedia/commons/e/e5/Fiebig_Chandernagore_Admiralty.jpg(,)http://www.mapsofindia.com/assemblypolls/west-bengal/bhatpara-assembly-constituency-map.jpg(,)http://i1.trekearth.com/photos/14620/kaali_2.jpg(,)http://www.drgreene.com/wp-content/uploads/One-Cup-of-Tea.jpg(,)http://upload.wikimedia.org/wikipedia/commons/a/aa/Capture_de_Chandernagor_en_1757_par_la_Royal_Navy.jpg(,)http://i.ytimg.com/vi/LPXw6sTM01A/0.jpg
(,)https://pbs.twimg.com/media/CAyXLcZU8AQxu8h.jpg(,)http://i622.photobucket.com/albums/tt306/SarafIndian2/02032009004.jpg(,)http://abpananda.abplive.in/photos/article569624.ece/alternates/LANDSCAPE_4_3_768/etx-pv-n24-bhatpara-repolli.jpg(,)http://newswatch.nationalgeographic.com/files/2012/08/samara-holga-1.jpg(,)http://castei.org.in/sites/default/files/Barun%2520De%2520speaking%2520on%2520the%2520theme%2520Landscape%2520Archaeology_1.JPG(,)http://4.bp.blogspot.com/-FVF4SPpNZBc/VPxW6LXIwPI/AAAAAAAAEks/q0ZnGxjWvE4/s1600/DSCN4891%252BE.jpg(,)http://mw2.google.com/mw-panoramio/photos/medium/60038445.jpg(,)http://i.ytimg.com/vi/OMuH-ZPCqCo/0.jpg(,)http://i.ytimg.com/vi/874xRTF2Wxo/0.jpg(,)http://i.ytimg.com/vi/TEQvpMrsNyI/0.jpg(,)http://i.ytimg.com/vi/8J2q31fsS_0/0.jpg(,)http://i.ytimg.com/vi/BqWZphzMP60/0.jpg(,)http://i.ytimg.com/vi/7rJ7lOu5S7o/0.jpg
(,)http://www.instablogs.com/wp-content/uploads/2012/07/bhatpara_vAKvr_40442.jpg(,)https://c2.staticflickr.com/6/5216/5430656872_c735fb1072_z.jpg(,)http://www.instablogs.com/wp-content/uploads/2012/07/p101_kcInt_40442.jpg(,)http://mw2.google.com/mw-panoramio/photos/medium/19793628.jpg(,)http://mw2.google.com/mw-panoramio/photos/medium/33579682.jpg(,)http://mw2.google.com/mw-panoramio/photos/medium/27408980.jpg
(,)http://upload.wikimedia.org/wikipedia/commons/4/42/Boro_maa.jpg(,)http://upload.wikimedia.org/wikipedia/en/a/a6/Cinema_Hall,_Ranaghat.jpg(,)http://www.cimg.in/images/2014/08/22/20/134194356_14086866371_large.jpg(,)http://www.cimg.in/images/2012/08/27/41/127979988_13460586761_large.jpg(,)http://www.cimg.in/images/2012/08/27/41/127979988_13460586773_large.jpg(,)http://www.cimg.in/images/2013/04/10/21/131474432_13656055161_large.jpg(,)http://www.cimg.in/images/2011/12/02/46/11667425_13228102051_large.jpg(,)http://images.htcampus.com/cmsmedia/uploads/ckeditor/iit-cover.jpg(,)http://www.cimg.in/images/2012/03/02/24/125744773_13306928421_large.jpg(,)http://i.ytimg.com/vi/wFfxN_ZPJts/0.jpg(,)http://i.ytimg.com/vi/Jfd-_cp4ATQ/0.jpg(,)http://upload.wikimedia.org/wikipedia/en/archive/d/d3/20060919094835!Durgapuja_Ranaghat.jpg(,)http://i.ytimg.com/vi/BvXIOxaVMlg/0.jpg
(,)http://mw2.google.com/mw-panoramio/photos/medium/22888493.jpg(,)http://mw2.google.com/mw-panoramio/photos/medium/30567887.jpg(,)http://mw2.google.com/mw-panoramio/photos/medium/37491258.jpg(,)http://upload.wikimedia.org/wikipedia/commons/6/60/Rathyatra_Utsav,_Ranaghat.JPG
(,)http://www.barrackpore.gov.in/images/Kamar_muni/KMHT_MUNI_waterpuri.jpg(,)http://mw2.google.com/mw-panoramio/photos/medium/10808191.jpg(,)http://mw2.google.com/mw-panoramio/photos/medium/32095453.jpg(,)http://mw2.google.com/mw-panoramio/photos/medium/18613777.jpg(,)http://mw2.google.com/mw-panoramio/photos/medium/41665487.jpg(,)http://mw2.google.com/mw-panoramio/photos/medium/41665478.jpg