Bharat Bhushan was born on 14 June 1920 Meerut, Uttar Pradesh.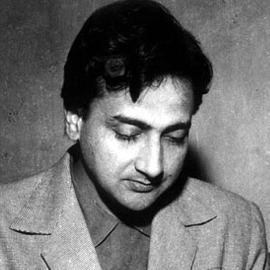 His father, Raibahadur Motilal, was the government pleader of Meerut. His mother died when he was two years old. His elder brother was film producer R. Chandra, who owned the Ideal Studio at Lucknow. The brothers left for Aligarh to stay with their grandfather after their mother's death. He did his studies and took a graduate degree from Aligarh. After this he took to acting against his father's wishes. He first went to Calcutta to join cinema and later established himself in Bombay.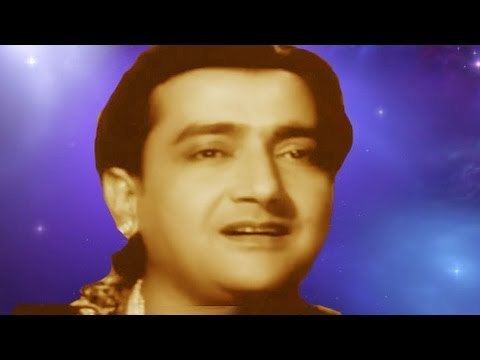 He married into a prominent family in Meerut, Zamindar Raibahadur Budha Prakash's daughter Sharadha. They had two daughters, Anuradha and Aparijitha. Anuradha had polio-associated complications. Sharadha died of labour complications after delivering their second child in the early 1960s, soon after the film Barsaat ki raat. In 1967, he married actress Ratna, his co-star in the movie Barsaat Ki Raat.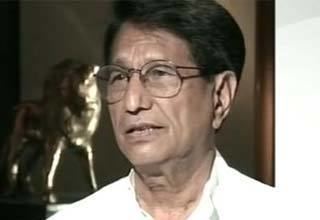 Bharat Bhushan owned bungalows in Bandra, Bombay and other areas. He was an avid reader and boasted of his collection of books which too he had to sell off like his cars and bungalows in the bad times. He died when he managed to finally get rid of his financial crisis, on January 27, 1992.
He made his debut with the Kidar Sharma hit, Chitralekha (1941). However, he struggled for over a decade to make a mark in Hindi movies till Baiju Bawra (1952), which gave him instant stardom and legendary status along with Mohammad Rafi, Meena Kumari and Naushad Ali. Though a very talented actor and a prominent star of the 1950s and 1960s in Hindi language films, he often took on roles of tragic musicians in the movies. Films in which he starred as lead actor include Basant Bahar.
"He portrays historical and mythological characters the best in Hindi movies," states contemporary actor-producer Chandrashekar. He wrote scripts and stories for Barsat Ki Raat, Nayi Umar Ki Nayi Fasal, Basant Bahar, Dooj Ka Chand, etc. He was the producer of Dooj Ka Chand. His brother R. Chandra made many films such as Bebus, Minar, and Basant Bahar.
He was the recipient of the second Filmfare best actor award for the film Shri Chaitanya Mahaprabhu in 1954. Most of the great songs of major singers of that period Rafi, Manna Dey, Talat, and Mukesh were pictured on him. He was the first chocolate-faced good-looking star of Hindi films. He was one of the few actors who had a good sense of music, so most music-based movies were made with him in lead roles in the 1950s and 1960s.
He acted in Hindi language movies until the 1990s. He is still loved and revered by the Indians for the great movies and great songs that he gave in spite of personal tragedies and stiff competition from his contemporaries. He is considered to be one of the greatest stars and legends of Hindi cinema.
Chitralekha (1941)
Bhakta Kabir (1942)
Bhaichara (1943)
Sawan (1945)
Suhaag Raat (1948)
Rangila Rajasthan (1949)
Udhaar (1949)
Ankhen (1950)
Bhai Bahen (1950)
Janmashtami (1950)
Kisi Ki Yaad (1950)
Ram Darshan (1950)
Hamari Shaan (1951)
Saagar (1951)
Baiju Bawra (1952)
Maa (1952)
Anand Math (1952)
Dana Pani (1953)
Ladki (1953)
Pehli Shaadi (1953)
Taqdeer (1967)
Adi Shankaracharya (1983)
1955 – Won, Filmfare Best Actor Award for Chaitanya Mahaprabhu
1956 – Nominated, Filmfare Best Actor Award for Mirza Ghalib