Country

India


Language spoken

Oriya




State

Odisha



Area

1,721 km2


District

Bhadrak








University

Bhadrak Institute of Engineering & Technology



Map of Bhadrak
Bhadrak is a city and a municipality in Bhadrak district in the state of Odisha, India.
Contents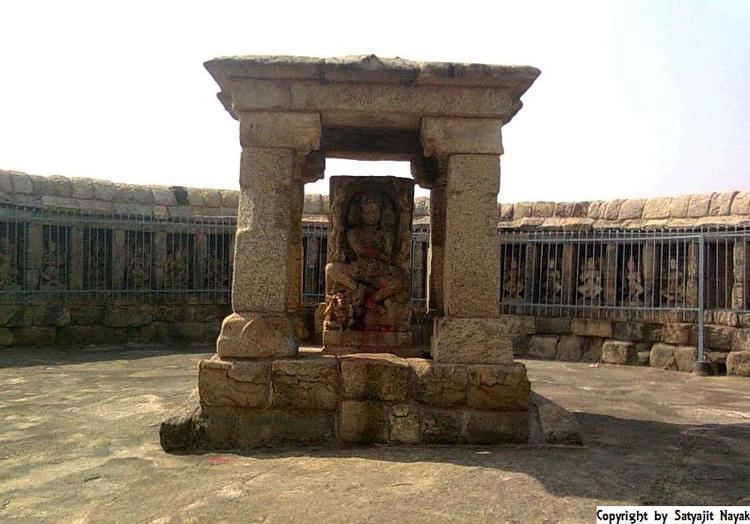 Hotel abhinandan bhadrak orissa india book now with myguesthouse com
Maa tarini darshan ajay panda rk purbhadrak
Demographics
As of 2011, Bhadrak (ଭଦ୍ରକ) city has a population of 107,369 and Bhadrak district has a population of 15,06,337. Males constitute 52% of the population and females 48%. Bhadrak has an average literacy rate of 82.78%, higher than the national average of 59.5%; with 84.65% of males and 62.85% of females literate. 13% of the population is under 6 years of age.
Date of formation 1 April 1993
Area 78.86 km2 (30.45 sq mi)
History
Bhadrak is an ancient land noted in legends dating from the age of the Puranas. Bhadrak's contribution to Odisha's maritime and agrarian prosperity, trade and commerce down the ages has been recorded in History. An account may be found in Abul Fazal's Ain-e-Akabari. The antiquity of this land is eloquently testified by the gigantic tank of Asura, the Buddhist relics of the Seventh and Eight Centuries discovered in Khadipada and Solampur, the villages of Dhamnagar, the Buddhist caves in Sarisua Hill near Kupari and the mysterious temple of Biranchinarayan in the village Palia, a parallel to the Sun Temple at Konark. The last battle to uphold the freedom of Odisha was fought in a village called Gohiratikiri, on the banks of the river Genguti near Dhamnagar in 1568, in which the defeated king Mukunda Dev lost his life. In 1575, the Muslim population settled down in Bhadrak following the discomfiture of the Afghans under Usman at the hand of Raja Mansingh. In the Mughal period Bhadrak remained a subah under the Nawabs of Bengal. When the imperial powers of the Mughals waned, the area consisted of some principalities like Kanika, Ampo and Agarapada with a few administrative sub-units called Chowparhies such as Kubera, Talapada, Nadigaon, Kasimpur, Kurigaon, Bindha etc., all ruled by Kshatriya Chiefs with patriotic temperament.
After the occupation of Odisha, the British in June 1804 constituted one of the two administrative divisions of Cuttack and Balasore. In 1828 when Balasore was made a separate District, Bhadrak become one of its Sub-Division with an Assistant Magistrate cum Deputy Collector as the Sub-Divisional Head, while the Munsif Court remained in Jajpur until 1901.
In modern times, during the period of National struggle Bhadrak became the vanguard. In 1920 when the non-cooperation movement was launched in response to the clarion call of Gandhiji, the boycott of the law court practically resulted in closing down of the court of the 2nd Officer for a whole year. Gandhiji came down to Bhadrak in the last week of March 1921, being impressed with the nationalistic fervour and fighting spirit of the people. In 1922 started the historic mass rebellion of Kanika which for the time being was suppressed with the help of British troops stationed at Bhadrak but ultimately the popular upsurge, under the leadership of Chakradhar Behera, the doyen of Kanika tenants movement triumphed. With the mass civil disobedience movement launched in 1930, Bhadrak once again became vibrant with patriotic zeal, hearts throbbed with the urge for freedom, salt law was defied, a shake up given to the Govt. and success achieved. Dr. Harekrushna Mahatab's role in steering this movement to a crowning success is so great and spectacular that it has become already a part of Bhadrak psyche and history of modern India. Mahatma Gandhi who visited Bhadrak again in 1934 stayed in Mahatab's residence at Nuabazar. Gandhiji addressed a meeting of the Harizan workers in Jibaram Ashram (Nuasahi, Ashram, Garadpur). It was by this time that Banchhanidhi Mohanty of Eram was shaping, stimulating and sensitizing the national consciousness among the people by his patriotic songs.
In the historic Quit India Movement of 1942 Bhadrak played a leading role. It was under the leadership of Muralidhar Panda that on the 22 September, 1942, at Lunia, Katasahi the movement flared up to immortal flame with Nidhi Mohalik and eight others laying down their lives at the altar of freedom. Fittingly the place has been hallowed as Sahidnagar. At Eram on 28 September, 1942, in an enclosed place like jalianawal Bagh nearly forty persons bared their chests to British Bullets for the cause of freedom. The congregated leadership, which guided the quit India Movement, constitutes many luminous figures including Dr. Harekrushna Mohatab, Md. Hanif, Muralidhar Jena, Gokulananda Mohanty, Nilamani Routray and others.Apart From these a renowned young scientist and Ph.D Research Scholar of OUAT,Bhubaneswar Dr.Bibhu Santosh Behera born in this District from a general caste family is acting as a Student's leader,social activist, and social worker for Odisha and getting many awards like FESW Award for Livelihood Security 2014 from ESW Society Govt. of MP and also nominated for getting Ph.D in Social Work(Honoris Causa) From LADC, US.
Since independence, the history of Bhadrak has been the history of multifarious progress in Education, Industry, Agriculture, Trade and commerce and with the birth of a new star it is leaping towards the twenty first century with hope and promise . Bhadrak is also popular for it's Godeess Maa Bhadrakali temple which is situated in outskirts of town in southwest direction which holds a great significance in the history of Bhadrak.
Culture
The legendary history of Bhadrak dates back to the age of the Puranas when Odisha achieved thriving maritime and agrarian prosperity. As far as the history is concerned, king Mukunda Dev was the last sovereign indigenous ruler of Bhadrak. There are many historical places and monuments to visit in the Bhadrak District. Palia is famous for Biranchi Narayan Temple. Sri Radha Madanmohan temple is one of the most visited temples of Bhadrak District. Aradi situated at a distance of 10 km from Chandabali is famous for the temple of Akhandalamani. Bhadrak is famous for its Kali Puja held at Charampa for seven days. Temple of this goddess, known as Bhadrakali, is located about 10 km from Bhadrak, Lord Akhandalamani is about 40 km away from Bhadrak. The famous Akhandalamani temple is situated on the banks of river Baitrani. Maa Patana Mangala Temple is about 38.0 km(43 min) away from Bhadrak. One of the major famous festival for "Pana Sankranti" held at Chhatrapada April 14 to 21 April its Maa Patana Mangala's big festival. Baba Sindhukeswar Mahadev Temple at Village Anijo, 17 km from Bhadrak Town is a 150 years old Important Shiva Temple which attracts devotees from far away places.
Everyday lots of pilgrims come to shrine for taking his blessings. Another Punjabi Saint Guru Nanak ji's tomb/Gurudwar is also in Sangat village near Purana Bazar which is about 5 km from Bhadrak. One Nice Place in Bhadrak is Lord Maa Dhamarai, which is in Dhamra that is 80 from Bhadrak. Muslim Sufi Saint Mujahid-e-Millat's Shrine (Mazaar) is at Dhamnagar, which is 22 km from Bhadrak Railway Station km away from both railway station and bus stand. This shrine is also known as Khanquah-E-Habibiah.Muslims of Bhadrak celebrate birthday of Prophet Mohammad every year on the occasion of Eid-Miladun-Nabi.
One of the major festival"Dola purnima" or Holli (Melana) celebrets in Bhadrak in different places; Jharpata Deasha melan, location-jharpata, Guamal, Tihidi, Ghanteswar, Bhadrak, which celebrets next day of Dola purnima, Except Jharpata, this festival celebtrets in other areas like-Lunia, Kalimegha, Balikhanda,Andhaipalli, Sahada, Brahmanigaon, Patrajpur etc. The Cart Festival (Ratha yatra) celebrets in jharpata, guamal, tihidi, Ghanteswar, Totapada, Chhatrapada, Bhadrak, Bandhatia village srijagannath matha was one of the oldest place which observed ganesh puja near about 150 years.in this village lives so many artist and social worker .
Education
The institutions of this areas are "Bhadrak Institute of Engineering and Technology(BIET)" (BSET Society offers B.tech, Diploma, ITI, MBA, MCA),"Bhadrak Engineering School and Technology(BEST)" another technical institute "Hi-Tech Institute of Engineering & Management (HIEM)" (Hi-Tech Group offers Diploma) to give the technical strength to the student of Odisha. Bhadrak Autonomous College, Bhadrak Women's College, Bhadrak High school or Zilla School(ESTD- 1882), R.C.B.L.High school,Charampa, B.M.Bagurai High School, G.P High School randia, N.C. High School(ESTD- 1908), Manjula Manjari Saraswati Sishu Mandir Nayabazar and Bhadrak Govt Girl's High School, Binapani High School, Guamal, S.B.M High School, Garadpur,Haji Mahmood Girl's High School. Bhadrak High School is one of the oldest school in Odisha, established in 1882. Late Dr. Harekrushna Mohatab, first Chief Minister of Odisha studied at this School. The other English medium schools include Durga Prasad Saraf Vidyapeeth, Happy Home School, Sunshine Mission School, Carmel School and St. Xaviers School.Dhamnagar Govt.Boys High School and Dhamnagar girls High School.Ranitalaw Highschoo(1928) There are 6 new ITI (Industrial Training Center)in Bhadrak and a New Diploma College in Bhadrak give strength to the technical education of the district. one new diploma school opened in Asurali named BEST. Kothar high school is one of the oldest school in Bhadrak district. Bahudarada village is the famous for kalipuja after charampa kali.
List of Degree Colleges in the District: Barapur (Degree) College, Barapur Mandari (Degree) College, Mandari Nabaghana (Degree) College, Karanjadia Atal Bihari (Degree) College, Basudevpur Trupti (Degree) Women's College, Basudevpur Charampa (Degree) College, Charampa Radhakanta Behera (Degree) College, Arnapala Bhadrak (Autonomous) College, Bhadrak Bhadrak (Degree) Women's College, Bhadrak Salandi (Degree) Mahavidyalaya, Uttarbahini Naami (Degree) College, Naami Nayanamani (Degree) Women's College, Saradpur Panchayat (Degree) College, Barikipur Agarpra (Degree) College, Agarpara Bant Anchalika (Degree) College, Bant Chandbali (Degree) College, Chandbali Ghanteswar (Degree) College, Ghanteswar Motto (Degree) College, Motto Babamani (Degree) Mahavidyalaya, Pallasahi Dhamnagar (Degree) College, Dhamnagar Indira Gandhi Memorial (Degree) College of Science & Technology, Rajib Nagar Maa Sarada Devi (Degree) College, Kothar Biranchi Narayan Madhab Arjuna (Degree) College, Paliabindha Tihidi (Degree) College, Tihidi
Transport
Bhadrak railway station is situated 5 km north of Bhadrak city at charampa and it serves Bhadrak district. Bhadrak lies on National Highway 5. Bhadrak town has 3 bus stops, one on the NH 5 highway (new bus stand),the other near Bonth chak and Charampa. There are frequent buses from Bhadrak to Cuttack, Bhubaneswar, Balasore and Calcutta.
Politics
Bhadrak is Lok Sabha Constituency (No:7). The present Member of Parliament is Arjun Charan Sethi, Biju Janata Dal(BJD). Current MLA from Bhadrak Assembly Constituency is Shri Jugal Kishore Pattnaik of BJD, who won the seat in 2009. Previous MLAs from this seat were Naren Palei, INC in 2004, Biren Palei, INC in 2000, Prafulla Samal of BJD who won in 1995 and in 1990, Jugal Kishore Pattanayak who won in 1985 representing INC and in 1980 representing INC(I), and Ratnakar Mohanty of JNP in 1977.
Bhadrak is part of Bhadrak (Lok Sabha constituency).
Foodrelief org food relief started in ugalpur orissa
References
Bhadrak Wikipedia
(Text) CC BY-SA