India


46.3 km2


Telangana




Adilabad



Bellampalli is a municipality and mandal in Adilabad district of Telangana, India. It is one of the largest city in Adilabad district after Manchiryal.
Bellampalli is noted for its coal mines belonging to Singareni Collieries Company Limited.In entire Telangana Bellampalli has the maximum nuumber of coal mines and opencast mines.The first coal mine was established in 1936 by the British government. Later the town developed very rapidly with the discovery and excavation of many coal mines.The coal production from the SCCL is catering to the needs of the National Thermal Power Corporation, Ramagundam and many surrounding industrial buildings such as cement plants in Devapur,Steel factory in Vishakapatnam and power plants in Maharashtra
Bellampalli has played a vital role in Maoist revolutions in the history and a first union was formed as singareni karmika samakya (si ka sa) under ancillary part of peoples war.
Bellampalli culture is a blend of traditional festivals, food, music and theatres. The city offers a cosmopolitan and diverse lifestyle with a variety of food, entertainment and night life.
Ellaram Jatara, Bugga Jatara are famous in Bellampalli.
Coal production has been very important to the economic history of Bellampalli and it is thus known as an industrial town. A chemicals and fertilizer factory also lies in the town. However, the average income of Rs. 5000/- per capita according to 1989 figures mean that the average person is living in poverty.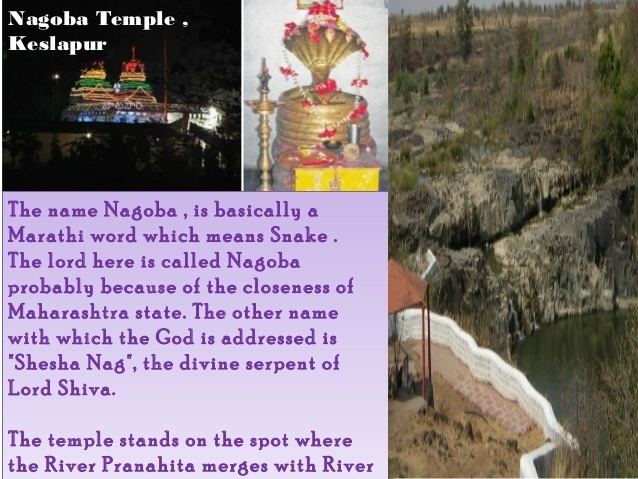 Typical of this region is the spring festival of Bathukamma. Other major Hindu festivals celebrated in the region are Ugadi, Sri Ramanavami, Vinayaka Chavithi, Holi, Sri Krishna Janmashtami, Dasara, Deepavali, Sankranti and Maha Sivaratri. Muslims celebrate Eid-ul-Fitr, Eid al-Adha, Ramadan (ninth month of the Islamic calendar), Laylat al-Qadr (Shab-e-Qadr), Isra and Miraj (Shab-e-Meraj), Shab-e-barat (Mid-Shaban), Milad-un-Nabi (Mawlid) and Muharram (Day of Ashura) with great pomp and ceremony and Christians celebrate Christmas and Good Friday.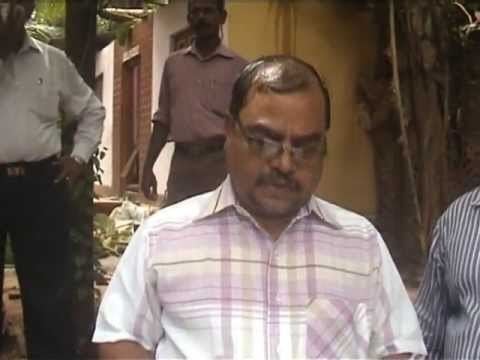 Sakinalu is one of the many traditional snacks made in Bellampalli Usually, they are made for Sankranti festival. They are made with rice flour and sesame seeds, and fried in oil. Sarvapindi is the another traditional snack native to Telangana.
Bellampalle Wikipedia
(,)http://im1.indiarailinfo.com/NEXT/NEXT/995827/0/vlcsnap2014021418h53m14s189.jpg(,)http://im1.indiarailinfo.com/NEXT/NEXT/995827/0/vlcsnap2014021418h53m45s223.jpg(,)http://upload.wikimedia.org/wikipedia/commons/f/ff/A_WAP7_class_loco_with_Bellampalli_Intercity_Express.jpg(,)http://photos.wikimapia.org/p/00/03/44/52/06_big.jpg(,)http://i.ytimg.com/vi/Cf9pC8V0akQ/0.jpg(,)http://i.ytimg.com/vi/J5XaiP4dTmI/0.jpg(,)http://upload.wikimedia.org/wikipedia/commons/5/56/(17311-Bellampalli_and_17010-Bidar)_Intercity_Express_02.jpg(,)http://mw2.google.com/mw-panoramio/photos/medium/48065344.jpg(,)http://mw2.google.com/mw-panoramio/photos/medium/48065357.jpg(,)http://i1.ytimg.com/vi/bEUqEerPa0E/0.jpg(,)http://i.ytimg.com/vi/W4PSYKkEv_U/0.jpg(,)http://i.ytimg.com/vi/LLG18t5PTuA/0.jpg
(,)http://img.scoop.it/L3MiZRnqLfl-vuFnFvRqIoXXXL4j3HpexhjNOf_P3YmryPKwJ94QGRtDb3Sbc6KY(,)http://www.exploretelangana.com/wp-content/uploads/2014/02/Pochera-Waterfalls-Adilabad-Tourism-ExploreTelangana2.jpg(,)http://mw2.google.com/mw-panoramio/photos/medium/48065302.jpg(,)http://mw2.google.com/mw-panoramio/photos/medium/48065373.jpg(,)http://mw2.google.com/mw-panoramio/photos/medium/65253079.jpg(,)http://i.ytimg.com/vi/kF-vdcQENWI/0.jpg(,)http://mw2.google.com/mw-panoramio/photos/medium/48065363.jpg(,)http://i.ytimg.com/vi/GCQ0vBgc_R8/0.jpg(,)http://i1.ytimg.com/vi/sOLnUoDgfXA/0.jpg(,)http://i.ytimg.com/vi/Knp1QDkxhzA/0.jpg(,)http://i.ytimg.com/vi/5BqQULup1o4/0.jpg(,)https://mw2.google.com/mw-panoramio/photos/medium/5960276.jpg
(,)http://i1.ytimg.com/vi/LYsVKbRz5Tc/0.jpg(,)http://thepalacedr.com/wp-content/uploads/2013/10/DSC01747.jpg
(,)http://image.slidesharecdn.com/adilabad-121117063145-phpapp02/95/adilabad-17-638.jpg%3Fcb%3D1353156005(,)http://i.ytimg.com/vi/mOwpLjuGRP4/0.jpg(,)http://i.ytimg.com/vi/aGOkmz9L-dQ/0.jpg(,)http://i.ytimg.com/vi/AhUaBvhROqw/0.jpg(,)http://i.ytimg.com/vi/XkVYoIyZIDY/0.jpg(,)http://i1.ytimg.com/vi/P3pv_3Z_3tc/0.jpg
(,)http://allthecities.com/system/panoramas/pictures/000/921/666/original/original.%3F1380308784(,)http://allthecities.com/system/panoramas/pictures/000/921/661/original/original.%3F1380308778(,)http://www.nammabhoomi.com/wp-content/uploads/2014/02/Muggeri-Garodi-Havanje-4.jpg(,)http://i.ytimg.com/vi/WbhzY3WUP4c/0.jpg(,)http://i.ytimg.com/vi/hXHhSBGxopA/0.jpg(,)http://i.ytimg.com/vi/v4GydCudp88/0.jpg(,)http://i.ytimg.com/vi/nBjNN5_kzfk/0.jpg
(,)http://1.bp.blogspot.com/-6mKVdcnMv6o/UuGrvPu5fvI/AAAAAAABBAI/lkosI-yC3mE/s1600/Slide5.JPG(,)http://2.bp.blogspot.com/-xL1XJtwr1oM/UuHv97fjjLI/AAAAAAABBBU/Oi07-4Ga30o/s1600/kaddam%2Bproject.jpg(,)http://2.bp.blogspot.com/-fFCiwQzHRJ0/UuGrwIMcF8I/AAAAAAABBAQ/oTezHAy-9Wo/s1600/Slide6.JPG(,)http://4.bp.blogspot.com/-Vq5OUzS-ad0/UuGrtRadrPI/AAAAAAABA_8/GuZ263El2is/s1600/Slide4.JPG(,)http://4.bp.blogspot.com/-QKe5AHmdImo/UuGrwmPakzI/AAAAAAABBAU/nRGNnkkc9rI/s1600/Slide7.JPG(,)http://2.bp.blogspot.com/-eJ2kvWL9TZc/UuIF1fBFF0I/AAAAAAABBDo/YGWj6Mir3i4/s1600/Slide9.jpg(,)http://www.ikingindia.com/ISS_/Andhra%2520Pradesh/Adilabad/image/adilabad.gif(,)http://i1.ytimg.com/vi/TvtJf-sVM_A/0.jpg(,)http://i.ytimg.com/vi/oMfT56m6yFc/0.jpg