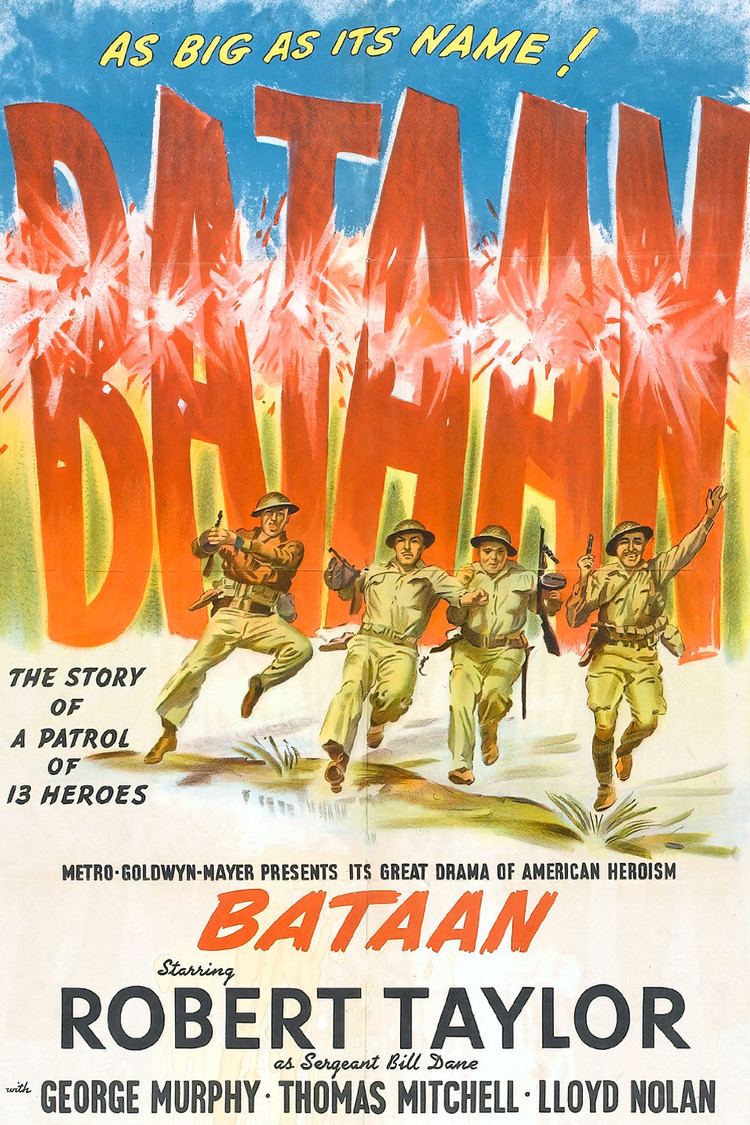 The Battle of Bataan followed the Japanese December 1941 invasion of the Philippines and lasted from January 1 to April 9, 1942. The American and Filipino forces retreated from Manila to the nearby mountainous Bataan Peninsula for a desperate last stand, hoping for a relief force. However, the Allies were being driven back in all areas of the Pacific theater and none could be sent. After three months of stubborn resistance, the starving and malaria-ridden defenders surrendered and were forced to undertake the infamous Bataan Death March.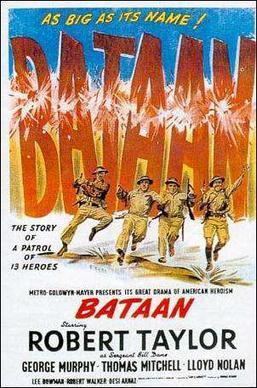 The US Army is conducting a fighting retreat. A high bridge spans a ravine on the Bataan Peninsula. After the army and some civilians cross, a group of eleven hastily assembled soldiers from different units is assigned to blow it up and delay Japanese rebuilding efforts as long as possible. The rear guard is a mixed lot, including: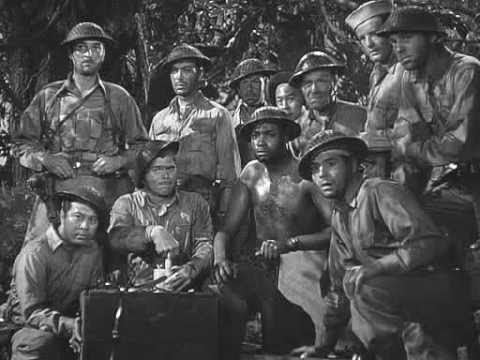 Cavalry Captain Henry Lassiter (Lee Bowman)
Sergeant Bill Dane (Robert Taylor) from the regular 31st Infantry
Corporal Barney Todd (Lloyd Nolan), who claims to be a signalman. However, Dane suspects him of being Danny Burns, a soldier accused of murder who had escaped before the war while being guarded by then-military policeman Dane.
Corporal Jake Feingold (Thomas Mitchell) of the Chemical Corps
Private Felix Ramirez (Desi Arnaz), a Mexican American California National Guardsman
Private Wesley Epps (Kenneth Lee Spencer), a black demolitions expert
Private Matthew Hardy (Phillip Terry), a conscientious objector in the Medical Corps
Private Francis X. Matowski (Barry Nelson), an engineer
Private "Yankee" Salazar (Alex Havier), a Philippine Scout
Private Sam Molloy (Tom Dugan), a cook
Seaman Leonard Purckett (Robert Walker), a naive young navy musician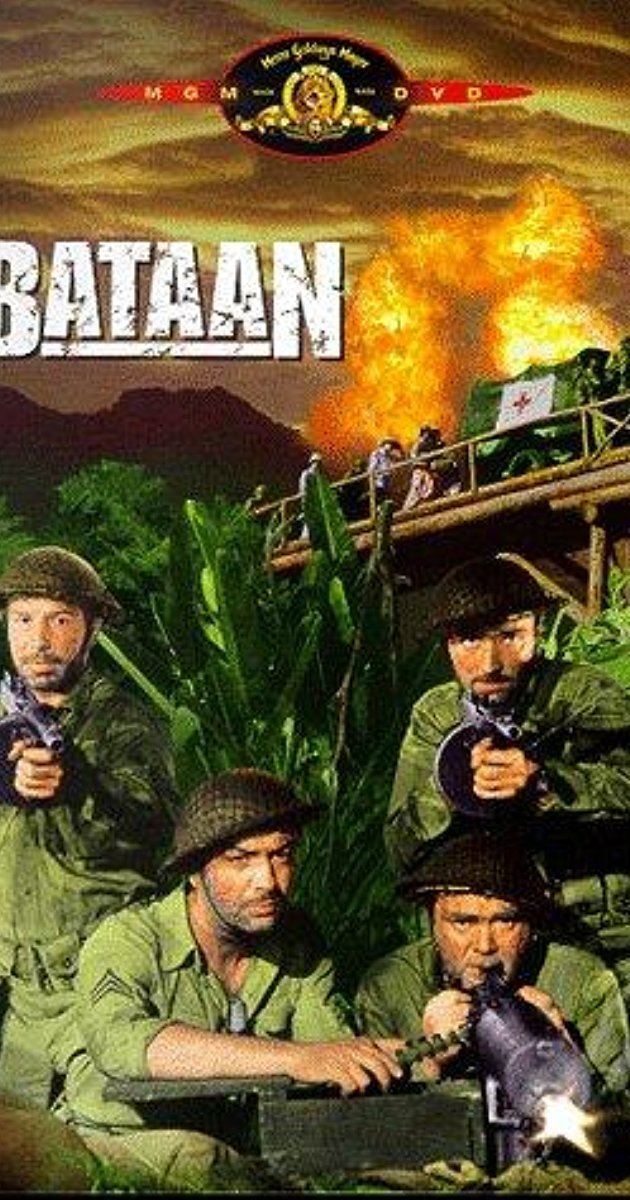 They dig in on a hillside, setting up heavy machine guns in sandbag fortifications and then blow up the bridge, but their commander, Captain Henry Lassiter, is killed by a sniper, leaving Dane in charge.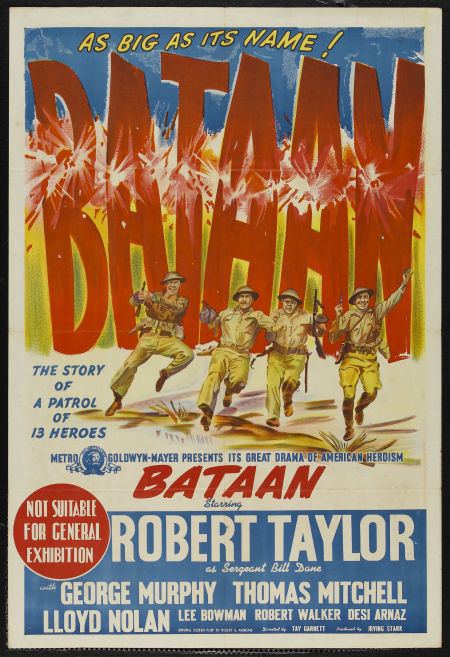 One by one, the defenders are killed, while Ramirez succumbs to malaria. Despite this, the outnumbered troops doggedly hold their position. Malloy shoots down a Japanese airplane with his Tommy gun before being killed; also Dane and Todd blow up the partially rebuilt bridge, creeping up undetected to throw several Mk. 2 fragmentation hand grenades.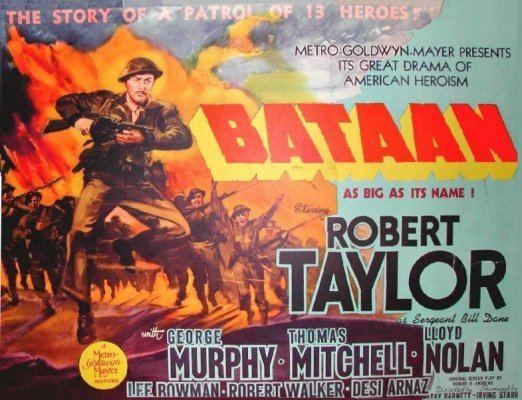 There is also tension between Dane and Todd, neither acknowledging their past outright despite both knowing it and knowing they recognize each other.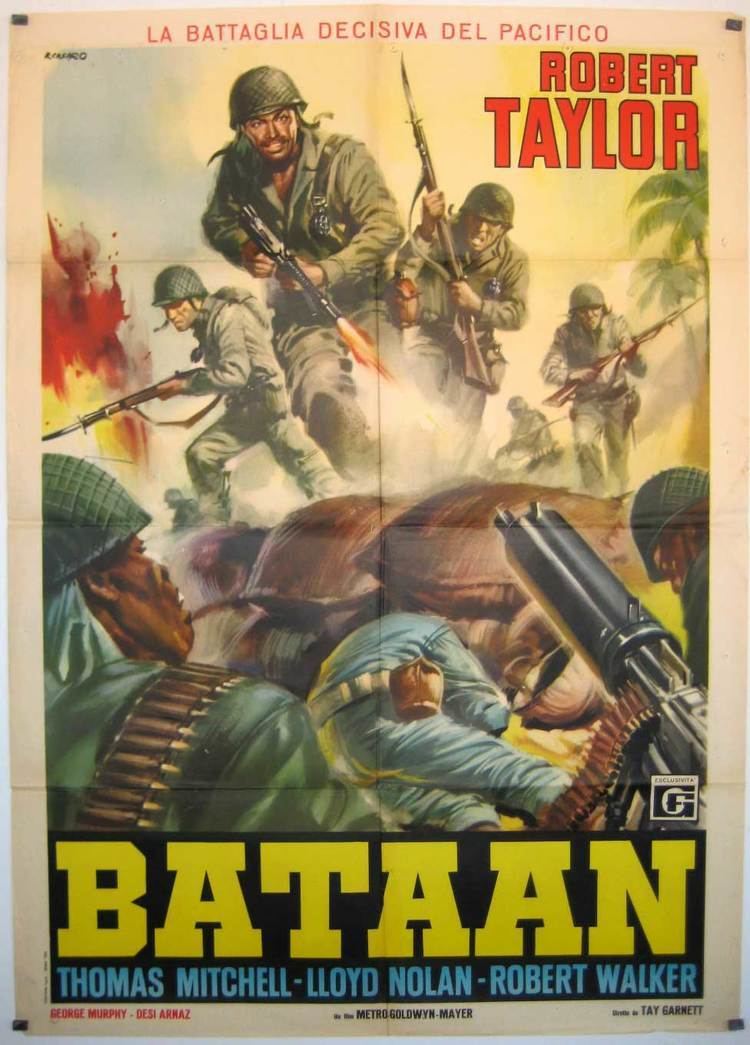 Army Air Corps pilot Lieutenant Steve Bentley (played by future Senator George Murphy) and his Filipino mechanic, Corporal Juan Katigbak (Roque Espiritu), work frantically to repair a Beechcraft C-43 Traveler. They succeed, but Katigbak is killed (with a samurai sword one night) and Bentley is mortally wounded when he tries to lift off in his airplane. He has them load explosives aboard and deliberately crashes into the bridge's foundation, destroying it for a third time.
The remaining soldiers repel a massive frontal assault, inflicting grievous losses on the attacking Japanese, ultimately fighting hand-to-hand with bayonets fixed on their M1903 Springfield rifles. Epps and Feingold are killed. Only Dane, Todd and a wounded Purckett are left.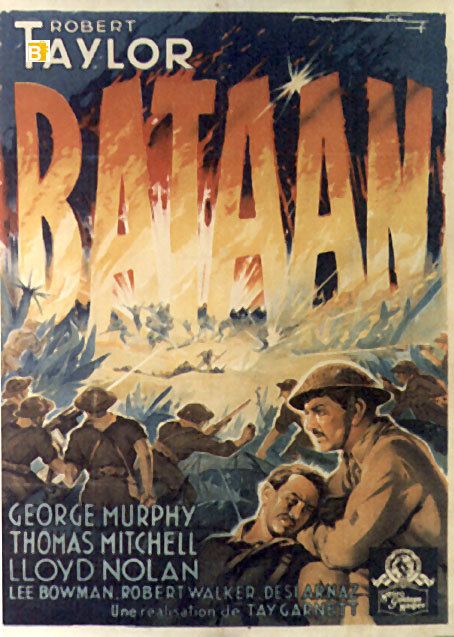 Purckett is shot and Todd stabbed in the back by a Japanese soldier who had only feigned being dead. Before he dies, Todd admits to Dane that he is Burns.
Now alone, Dane stoically digs his own marked grave beside those of his fallen comrades and waits in it. The Japanese troops crawl close to his position before opening fire and charging at Dane. Dane fires back, yelling, "We're still here.....we'll always be here, why don't you come and get us!" When his Tommy gun runs out of ammunition, he continues firing, the machine gun pointing to the audience, as the final credits roll.
The end story board states that the sacrifice of the defenders of Bataan helped slow the Japanese down, making possible America's later victories in the Pacific War.
The following are mostly revealed in a scene when Sgt. Dane (Robert Taylor) inspects the group at the beginning of the film.
Robert Taylor as Sgt. Bill Dane, 31st Infantry
George Murphy as Lt. Steve Bentley, United States Army Air Corps
Thomas Mitchell as Cpl. Jake Feingold, 4th Chemical Company, Chemical Corps
Lloyd Nolan as Cpl. Barney Todd (real name Danny Burns), Provisional Signal Battalion attached to the 26th Cavalry
Lee Bowman as Capt. Henry Lassiter, 26th Cavalry
Robert Walker as Musician 2nd Class Leonard Purckett, United States Navy
Desi Arnaz as Pvt. Felix Ramirez, 194th Tank Battalion, California Army National Guard
Barry Nelson as Pvt. Francis Xavier Matowski
Phillip Terry as Pvt. Matthew Hardy, 12th Medical Battalion, Medical Corps (United States Army)
Roque Espiritu as Cpl. Juan Katigbak, Philippine Army Air Corps
Kenneth Lee Spencer as Pvt. Wesley Epps, 3rd Engineer Battalion, Corps of Engineers
Alex Havier as Pvt. Yankee Salazar, 4th Engineer Battalion, Philippine Scouts
Tom Dugan as Cook Sam Malloy, Motor Transport Service
The presence of a racially integrated fighting force prevented the film's showing in the American South.
Scenes from the 1934 RKO film The Lost Patrol, directed by John Ford, were reused in this production.
The film premièred in New York City on 3 June 1943.
According to one historian, the film "successfully made white viewers aware... of the inherent sadism in the American lynching ritual". By the 1940s publications were able to mass distribute photographs taken of hanged men, so there was a "rewriting of the respective relations of the black and the Asian to the white norm, as the film adjusted to a wartime context [which raised questions of integration]."
The film was a hit - according to MGM records it earned $2,049,000 in the US and Canada and $1,068,000 overseas, resulting in a profit of $1,140,000.