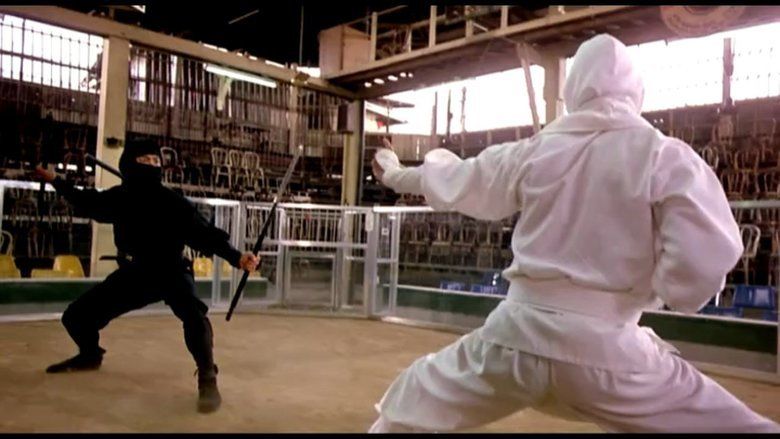 Cole, a veteran of the Angolan Bush War, completes his ninjutsu training in Japan. Cole goes to visit his war buddy Frank Landers and his newlywed wife Mary Ann Landers, who are the owners of a large piece of farming land in the Philippines. Cole soon finds that the Landers are being repeatedly harassed by a wealthy CEO named Charles Venarius in order to get them to sell their property because, unbeknownst to them, a large oil deposit is located beneath their land. Cole thwarts the local henchmen Venarius has hired to bully and coerce the Landers.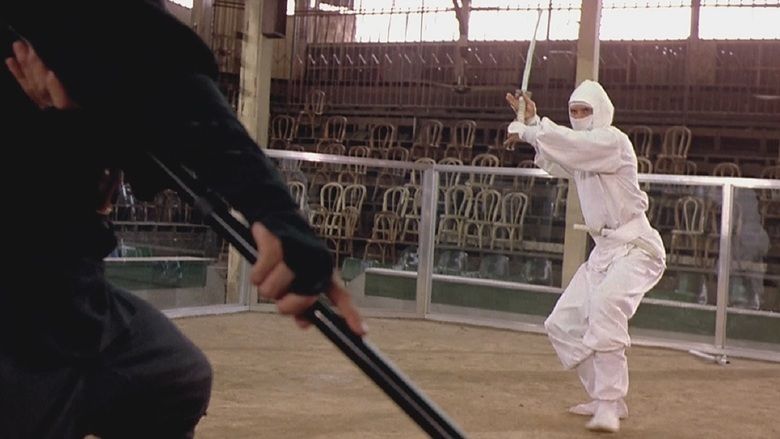 Cole and Frank infiltrate Venarius' base, and defeat a number of his henchmen. In the aftermath, Frank gets drunk and confesses to Cole that he is impotent. Mary Ann comes to Frank that night and they have an affair. Venarius, learning that Cole is a ninja, hires a ninja of his own to eliminate Frank and Cole - Hasegawa, who is a rival of Cole from their old training days.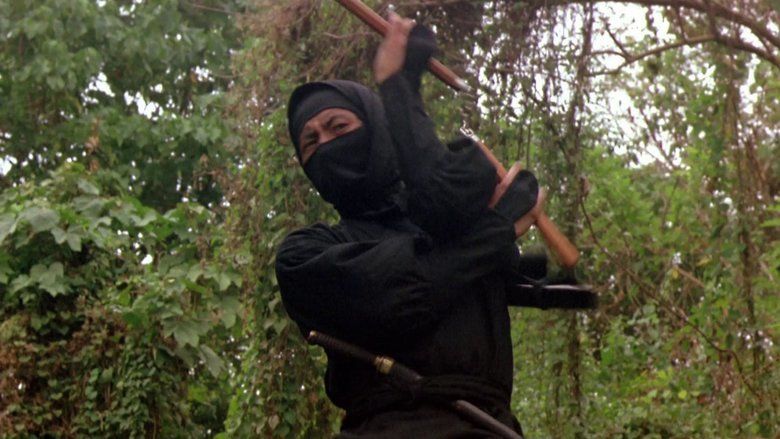 Hasegawa strikes the Landers' compound at night, killing Frank in front of Mary Anne, then abducting her to Venarius' martial arts arena. Cole enters, and picks off the henchmen one by one before ultimately killing Venarius. Hawegawa releases Mary Ann, and the two ninja engage in a final battle. Cole defeats Hasegawa, who begs to be allowed to die with honour, and Cole beheads him.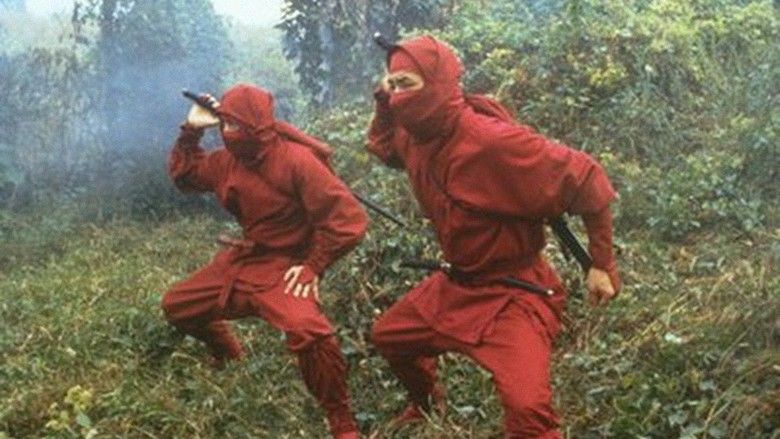 Franco Nero as Cole
Marc Smith as Cole (voice, uncredited)
Susan George as Mary-Ann Landers
Sho Kosugi as Hasegawa
Christopher George as Charles Venarius
Alex Courtney as Frank Landers
Will Hare as Dollars
Zachi Noy as Siegfried 'The Hook' Schultz
Constantine Gregory as Mr. Parker (as Constantin de Goguel)
Dale Ishimoto as Komori
Joonee Gamboa as Mr. Mesuda
Leo Martinez as Pee Wee
Ken Metcalfe as Elliot
Subas Herrero as Alberto
Alan Amiel as Maroon Ninja
Doug Ivan as Maroon Ninja
Production was started in the Philippines with Emmett Alston directing, but when Charles Bronson refused to allow Menahem Golan to direct Death Wish II, Golan, a co-principal of Cannon Films which was producing both movies, took over directing duties of Ninja, replacing Alston.
The film was initially conceptualized by martial artist and stuntman Mike Stone. He wrote the initial screenplay, which shared similarities to the popular novel The Ninja by Eric Van Lustbader, which at the time was being developed into a film by John Carpenter. The final screenplay was written by Stone, Dick Desmond, and an uncredited Menahem Golan. Originally, the role of Cole was intended to be played by Stone himself, but he was let go due to a lack of acting experience. Franco Nero, who had no prior knowledge of martial arts but was discovered by the producers attending a film festival in Manila, was cast instead, while Stone doubled for the more elaborate fight scenes. The film was shot primarily in the Philippines, with some additional footage shot in Japan. This was Sho Kosugi's first major English-language film role.
The film received mixed to positive reviews from critics at the time of its release.
Considering that all the action stunts in the film were practical and done with specially-choreographed fight sequences, the film was shot with potential dangers. Some critics would point out its occasional campy tone while some praising the production values of the relatively low-budget film.
During recent times, it is criticized for having "cheesy acting" and receives negative reviews at the moment. Despite receiving countless negative reviews these days, a few critics have managed to appreciate the film and the film has garnered a "cult following". This was the original ninja movie that started the "80's craze". The film was followed by two sequels, the second receiving the best reviews in the series and the last receiving the worst reviews.
The film was followed by Revenge of the Ninja in 1983 with Kosugi as the only returning cast member. Kosugi would also return in the third Ninja film, Ninja III: The Domination, in 1984.
The film has been released on VHS and Beta during the 1980s, but an official US DVD release had long eluded the masses until MGM issued as part of its Limited Edition Collection (a series of manufactured-on-demand DVD-Rs) in October 2011. The film had also been distributed on DVD in the UK by Lighthouse (2001) and Optimum Entertainment (2011). In 2015, the film was released on Blu-ray by Kino Lorber.