Born

August 31, 1905 (

1905-08-31

)

Newark, New Jersey, US

Occupation

Screenwriter, playwright, film director, studio executive

Died

July 7, 1980, New York City, New York, United States

Spouse

Miriam Svet (m. 1932–1980)

Children

Jill Robinson, Jeb Schary, Joy Schary

Books

Heyday, Case history of a movie, The highest tree, a play, Storm in the West

Movies

Boys Town, Battleground, The Spiral Staircase, Bad Day at Black Rock, Sunrise at Campobello




Similar People

Robert Pirosh, Moss Hart, Norman Taurog, John W Considine Jr, William A Wellman
What s my line cornelia otis skinner dore schary panel mar 29 1959
Isadore Schary (August 31, 1905 – July 7, 1980) was an American motion picture director, writer, and producer, and playwright who became head of production at Metro-Goldwyn-Mayer and eventually president of the studio.
Contents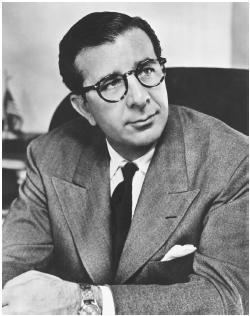 Creative method dore schary on movie production
Career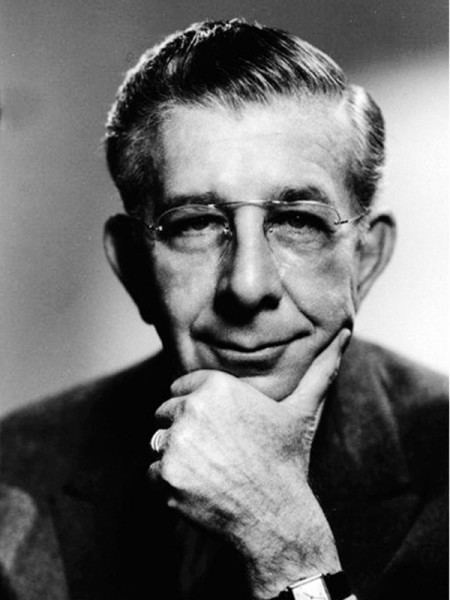 Schary had his first success as a writer when a play he wrote, Too Many Heroes, ran on Broadway for 16 performances in the fall of 1937. He worked in Hollywood, Los Angeles, and in 1938 won the Academy Award for Best Writing, Original Story as co-writer of the screenplay for Boys Town. From 1942 to 1943, he ran MGM's "B" pictures unit. He was with RKO Pictures when in 1948 he became chief of production at MGM.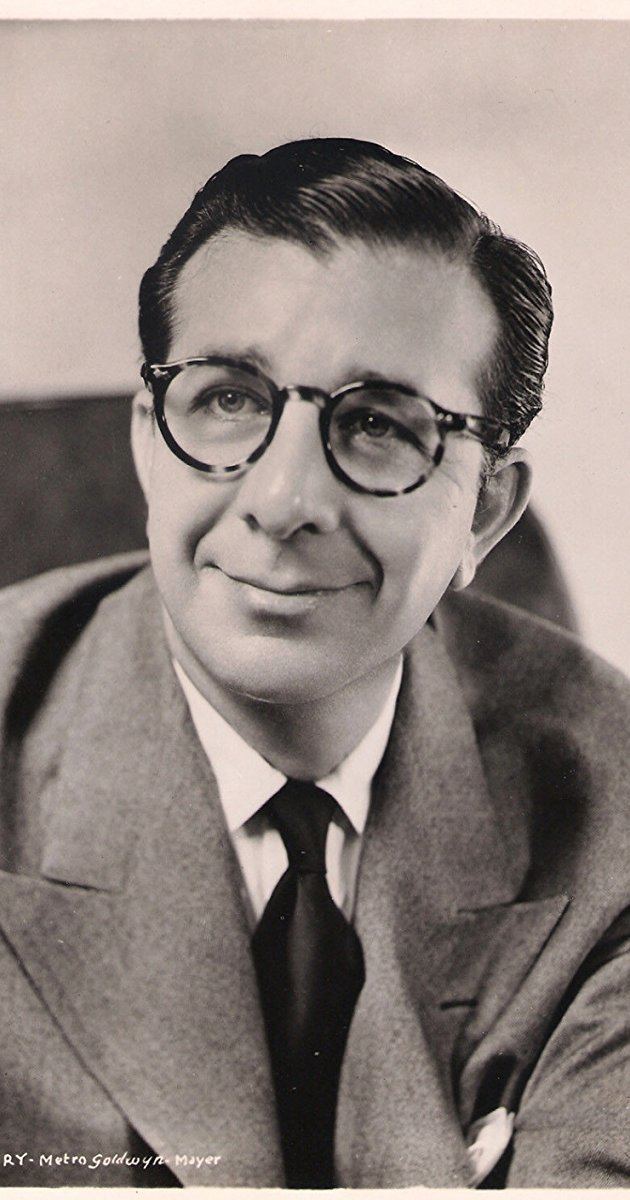 Schary and studio chief and founder Louis B. Mayer were constantly at odds over philosophy, with Mayer favoring splashy, wholesome entertainment and Schary leaning toward what Mayer derided as darker "message pictures". In the postwar period, MGM's success began to decline. MGM's parent company, Loews Incorporated in New York decided that Schary might be able to turn the tide. Schary was involved in disputes at the studio with Mayer over films such as Battleground and The Red Badge of Courage. In 1951, Mayer was ousted and Schary installed as president. He was replaced in 1956 by Benny Thau, another long-term executive.
During his term, the studio system was coming to an end as a result of United States v. Paramount Pictures, Inc. (1948), the Supreme Court decision which severed the connection between film studios and the theaters which showed their films. In addition, television was causing a decrease in theater attendance.
Schary co-wrote (with Charles Palmer) the 1950 book Case History of a Movie, which extensively covered, from initial conception to screen, the production of the film The Next Voice You Hear....
MGM swimming star Esther Williams would later state in her 1999 autobiography, The Million Dollar Mermaid, that Schary was just as rude, cruel, and as imperious as Mayer had been. She noted that she thought it appropriate that Schary was fired on Thanksgiving Day, since he was a "turkey". In 1956 in his final year running MGM, he appeared on the show This is Your Life. Host Ralph Edwards stated that there had never been a show where more stars appeared to honor a guest.
Following his departure from MGM, Schary wrote the Broadway play Sunrise at Campobello. The play won five Tony Awards. He wrote and produced the motion picture of the same name, which was released by Warner Brothers, in 1960. He also had a brief uncredited role in the film as Chairman of the Connecticut Delegation.
Politics
Although one of the studio executives who formulated the 1947 Waldorf Statement, he became an outspoken opponent of the anti-communist investigations of the House Un-American Activities Committee. He served as National Chairman of the B'nai B'rith's Anti-Defamation League and was appointed by Mayor John Lindsay to the office of New York City Commissioner for Cultural Affairs.
Personal life
Schary was born to a Jewish family, in Newark, New Jersey. He graduated from Central High School in Newark in 1923. He worked as a printer in his youth at Art Craft Press in Newark, N.J. He married (March 5, 1932) Miriam Svet (pianist and later recognized painter) with whom he had three children: the novelist and memoirist Jill Schary Robinson, psychoanalyst Dr. Joy Schary, and CLIO award winning producer Jeb Schary. Miriam and Dore Schary collectively had seven grandchildren and 13 great-grandchildren.
Dore Schary died in 1980, aged 74, and was interred in the Hebrew Cemetery, West Long Branch, New Jersey. Miriam Svet Schary died in October, 1986, aged 74, and was interred next to her husband in Hebrew Cemetery.
Legacy
To honor his memory, the Anti-Defamation League established the Dore Schary Awards in 1982.
In popular culture
His name is used just for a rhyme at the very end of Stan Freberg Presents the United States of America Volume One: The Early Years, a satirical album from 1961: "That highly military / (script by Dore Schary) / Revolutionary War!"
In the 1948 RKO film, The Bachelor and the Bobby-Soxer (which he produced), Schary can be seen driving Cary Grant to the airport at the end of the film. Grant refers to him as "Jebby".
In I Love Lucy, Ricky Ricardo calls Schary's office from his Hollywood hotel room. In the episode "Don Juan is Shelved", Schary was played by Philip Ober, Vivian Vance's husband at the time.
In the popular one-act comedy "Adaptation", written by Elaine May, the lead character Phil Bensen names his son "Dore Schary Junior" and another actor plays the son for the rest of the show.
Actor Josh Pais portrayed Schary in the 2015 film I Saw the Light
Dore Schary appears as a character in the Broadway biography of Moss Hart "Act One" written by James Lapine and produced by Lincoln Center Theatre in 2014.
References
Dore Schary Wikipedia
(Text) CC BY-SA