Spouse

Amy Graham (m. 2009)




Role

Television presenter




Born

30 July 1971 (age 49) (

1971-07-30

)

Occupation

Radio and television presenter

Children

Ava Jessica Zempilas, Chloe Margaret Zempilas

Profiles





The Life of a Commentator: Basil Zempilas
Basil Anthony Zempilas (born 30 July 1971) is an Australian television and radio presenter and Sports commentator based in Perth, Western Australia.
Contents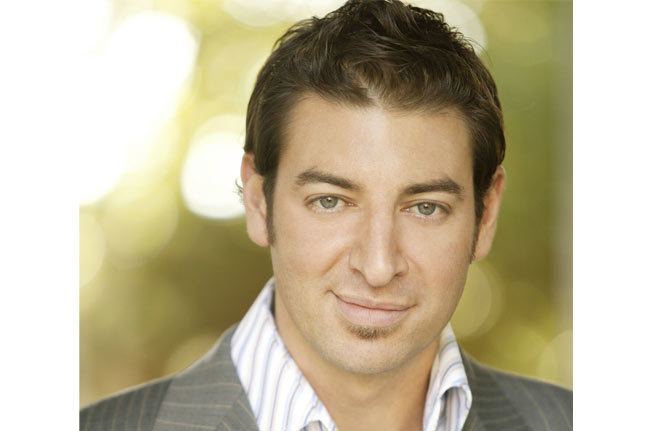 Zempilas currently presents sport on Seven News, Perth[1] Monday to Friday and co-hosts the weekday breakfast program on radio station 6PR, part of the Macquarie Radio Network.[2] He is also part of the Seven Network's AFL Sport broadcasting team.[1] Zempilas hosts and commentates AFL, Tennis and Olympic Sports and since 2014 has been Master of Ceremonies for the Melbourne Cup Carnival.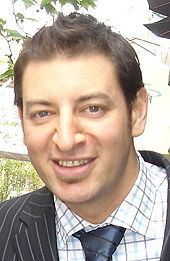 Basil Zempilas is married to Amy Zempilas (AbsoluteAmy.com) and the couple have three children, two daughters and a son.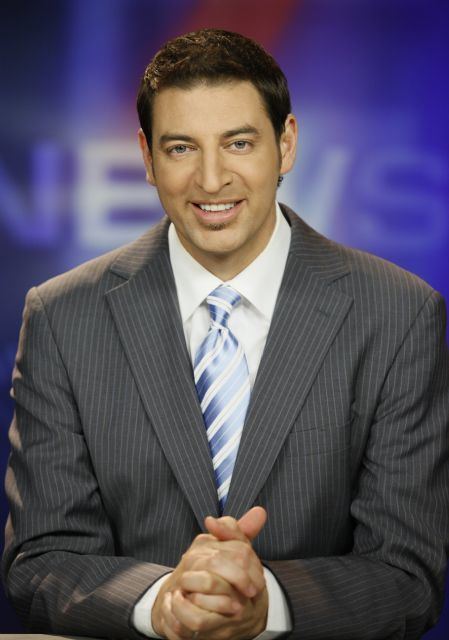 Basil Zempilas camel-toe joke at Perth Telethon 2007
Early life and education
Zempilas was born in Perth on July 30, 1971. His dad Anthony was born in Perth in 1928 and his mother Jessie was born on the island of Kastellorizo, Greece in 1929. He has two sisters, Diane born in 1955 and Roslyn born in 1958. Zempilas attended Floreat Park Primary School (1977-1983) and then Hale School in Perth (1984 – 1988). After school Zempilas played football for West Perth Football Club in the WAFL and attended Murdoch University. In 1991 he graduated with a Bachelor of Arts degree with a double major in Communications and English and Comparative Literature. In 1992 he completed a Graduate Diploma of Journalism at Murdoch University.
Employment
During his final year at university, Zempilas began reporting for The Sunday Times in Perth. He worked as a casual employee covering Athletics at Perry Lakes Stadium during the Summer months and broadcast on a voluntary basis for community radio station RTRFM.
Mid way through 1992 Zempilas began writing for Westside Football, under editor Alan East and alongside chief writer Kim Hagdorn and journalist Tania Armstrong.
In 1993 he was appointed Editor of a new junior sports newspaper, Rookies Review.
In February 1994 Zempilas was appointed Sports Reporter for Seven News Perth, working in the sports department with Dennis Cometti, Neil Brooks, David Christison and Chris Young.
Television
Zempilas began his television career at the Seven Network in February 1994. Initially he worked as a sport and AFL reporter, covering the West Coast Eagles and then the Fremantle Dockers.
In his first year at Seven, Zempilas was awarded "Best News Story" at the annual Western Australia Football Media Guild Awards for his coverage of the Melbourne Football Club being thrown out of a West Coast Eagles closed training session. [citation needed]
In 2014 he won the Guild's top award, The Geoff Christain Medal for Excellence. In September 1996 Zempilas began presenting weekend sport on Seven News with Paula Voce following the departure of Neil Brooks to Seven in Sydney.
The following year he began hosting Basil's Footy Show. Regular panelists on the program included Adrian Barich, Karl Langdon, Scott Watters and Chris Mainwaring. The show ran for five years until September 2001 when the Seven Network lost the AFL rights to the Nine/Foxtel consortium.
This coincided with the departure of Dennis Cometti to Nine and with it Zempilas began presenting sport on Seven News Perth Monday to Friday alongside Rick Ardon, Susannah Carr and Jeff Newman. Zempilas has been the Senior Sports Presenter at Seven Perth for over 15 years, the longest serving in this role.
A regular fixture on Seven Perth's Telethon since 1994, Zempilas took over the main hosting role in 2010 following the retirement of Jeff Newman.
In the late 90's Zempilas hosted Glory Days, a magazine program on the Perth Glory NSL club. He also called NSL Perth Glory Matches on Seven Perth. In the early 2000's Zempilas hosted and called Perth Wildcats home games with Scott Fisher in the NBL and hosted a magazine program called Time Out.
In 2001 Zempilas hosted an afternoon news and interview show, Perth at Five with Yvette Mooney.
Zempilas regularly appears in the Channel Seven Christmas Pageant and he has hosted the annual WA Sports Star of the Year Award telecast since 2001.
Zempilas has also filled in for David Koch on Sunrise and Andrew O'Keefe on Weekend Sunrise.
7 Sport
Zempilas' first network role was working as a reporter at the 1998 World Swimming Championships in Perth. Later that year he worked as a network reporter at the Kuala Lumpur Commonwealth Games.
In 1999 he worked on Seven's broadcast and reported for Seven News on Australia's victory of the Davis Cup Final in Nice, France.
Zempilas attended the first of six Olympic Games for Seven in 2000. (See below Olympics).
In 2002 Zempilas called diving, field events and commentated on the closing ceremony at the Manchester Commonwealth Games.
In 2005 he was the Seven Networks news reporter at the Montreal World Swimming Championships.
In 2006 he hosted the AFL segment on Sportsworld with David Schwartz and worked as a news reporter for Seven at the Melbourne Commonwealth Games.
Zempilas began working on the Seven Network's Australian Open coverage in the mid-2000's. In 2017 he called prime time matches on Rod Laver Arena with Jim Courier and Lleyton Hewitt and acted as Master of Ceremonies for the men's and women's finals.
In 2012 Zempilas joined Seven's AFL broadcast team, hosting and calling Saturday Afternoon matches alongside Hamish McLachlan, Tom Harley and Mick Malthouse.
In 2017 he switched to Saturday night Football working with Luke Darcy, Matthew Richardson and Cameron Ling.
Since 2014 following Sandy Roberts departure to Fox Footy, Zempilas has been Master of Ceremonies for the four day Melbourne Cup Carnival at Flemington.
Zempilas became the Seven Network's lead swimming commentator in 2015. He worked alongside Giaan Rooney and Nathan Templeton at the FINA World Championships in Kazan and Rio Olympics.
He calls the Australian Championships annually and in July 2017 lead the coverage of the FINA World Swimming Championships in Budapest for Seven with Ian Thorpe and Leisel Jones.
Olympics
Zempilas has attended six Olympic Games for the Seven Network and called eight Australian Gold Medal performances.
At Sydney 2000, Zempilas hosted an evening highlights program for Western Australia, South Australia and Northern Territory markets alongside Adelaide's Bruce Abernethy. He also called some preliminary Water Polo matches.
At Salt Lake 2002, Zempilas famously called Steven Bradbury's historic first ever Winter Olympic Gold Medal for Australia in the Short Track speed skating.
In Athens 2004, Zempilas called James Tomkins and Drew Ginn's Men's Pair Rowing Gold with Nick Green and men's and women's Basketball with Andrew Gaze.
At Torino 2006, Zempilas was back behind the microphone for the Short Track Speed Skating, this time with Steven Bradbury as his co-commentator.
In Beijing 2008, Zempilas again called Rowing Gold with Nick Green (Drew Ginn and Duncan Free – Men's Coxless Pair and Scott Brennan and David Crawshay – Men's Double Sculls) and Ken Wallace's K-1 500 Canoe Gold Medal. He also called Basketball with Andrew Gaze
At Rio 2016 Zempilas made his debut as the Seven Network's lead swimming commentator, a role previously held by Dennis Cometti (1992, 1996, 2000) and Bruce McAvaney (2004, 2008). Ray Warren called the swimming for the Nine Network in 2012.
In Rio, alongside expert Giaan Rooney, Zempilas called Australian Gold in the women's 4x100 Freestyle Relay, Mack Horton in the men's 400 Freestyle and Kyle Chalmers victory in the men's 100 Freestyle. Zempilas also worked on the Opening and Closing Ceremonies in Rio with Bruce McAvaney, Andrew Gaze and Joh Griggs.
Radio
In 1996 Zempilas began broadcasting WAFL football on radio station 6NR. In 1997 he presented sport segments on the Mix 94.5 Breakfast Show. From 1997 he broadcast Perth Glory matches on 6PR with George Grljusich and called the Socceroos v Iran World Cup Qualifier at the MCG.
In 1999 he began presenting sport on the 96FM Breakfast Show alongside Paul Redman, Gary Kay and Deanne Bishop and in 2000 began calling WAFL matches on 6PR.
During this time he also worked on the Saturday Morning at the Football program with Dennis Cometti and Ben Allan.
In 2001 Zempilas began the first of two stints co-hosting the 6PR Breakfast program. He worked with Adrian Barich in 2001 and 2002 before switching back to the 96FM Breakfast Program in 2003 working with Gavin Miller, Brad Fitzgerald and Belinda Doyle. During this time Zempilas also presented a Saturday Morning Sports Show on 96FM, "The B Team" with Ben Cousins and Peter Bell and called AFL football for 6PR, Initially away games with Brad Hardie and Graham "Smokey" Dawson and then home games with Karl Langdon, Ken Judge and Scott Watters. He called the West Coast Eagles Premiership win in 2006 with Karl Langdon and Brad Hardie.
In 2008 Zempilas switched to 92.9, initially presenting sport on the "Em and Wippa" Breakfast Show (Em Rusciano and Michael Wipfli) and then with "Em and Sam Mac'. (Sam McMillan)
After the departure of Em Rusciano, Zempilas was part of the new breakfast show from 2010, "Lisa Baz and Sam" with Lisa Fernandez and Sam McMillan and from 2012 Lisa, Paul and Baz with Lisa and Paul Hogan.
Between 2008 and 2011 Zempilas also broadcast Perth AFL matches back to Melbourne on 1116 SEN.
In late 2013 Zempilas announced he would be returning to 6PR. He has been co-hosting the 6PR Breakfast Show with Steve Mills since 2014.
Football
Zempilas was zoned to Claremont in the WAFL but was part of a three way swap which saw him cleared to West Perth Football Club to play for the club he had supported from a young age.
In 1989 he played Under 19's for West Perth but his season was cut short when he badly broke his leg mid-way through the year.
The following year in round 3, 1990 as an 18 year old, Zempilas made his league debut for West Perth against Swan Districts at Bassendean Oval. Zempilas was named as one of the best players in the side coached by George Michalczyk.
A promising first season came to an end after just six games when he suffered a collapsed lung following an incident with East Perth Ruckman Steven Hooper. Hooper received a four week suspension for the incident.
In September of that season Zempilas was invited to a West Coast Eagles talent identification training session under Mick Malthouse.
Zempilas suffered another serious injury in 1991, he snapped finger tendons on the middle finger of his left hand in a pre-season match and wasn't able to play for the rest of the year.
In 1992 Jeff Gieschen took over as coach of West Perth. Zempilas' had a break out season, highlighted by four goals from centre half forward against South Fremantle on West Coast Eagle David Hynes.
Zempilas was named club vice-captain in 1993 but began the year with another serious pre-season injury. He fractured his right leg when he landed awkwardly from a marking contest.
Zempilas struggled with injury for most of the year but was poised to return for the final home and away game of the season, a match which became known as "The Last Game at Leederville".
His bad luck continued, he strained a hamstring at training in the week of the game and was ruled out. West Perth won that match and finished on top of the ladder for the 1993 season.
Two weeks later Zempilas was named at full forward for the second semi final against Claremont. In one of his best (and last matches) Zempilas kicked five goals in a losing side. His opponents that day included Danny Southern and Mark Brayshaw. West Perth won the Preliminary Final against Subiaco but Zempilas reinjured his hamstring and was unable to play in the Grand Final, West Perth's first since 1975.
In 1994 the West Perth Football Club moved from Leederville Oval to Joondalup. Zempilas again had injuries during the pre-season and by the time the season started he was juggling his new career with Seven and his football. It proved too tricky; Zempilas played one more league game against Swan Districts at Joondalup before announcing his retirement to concentrate on his television career.
In a little over four injury plagued seasons, Zempilas played 24 league games.
In late 1994 Zempilas was invited to join the Fremantle Dockers initial training squad but he passed up on the opportunity to focus on television with Seven.
Other
Zempilas has been President of the WA Football Media Guild since 2013.
He is an in demand Master of Ceremonies, regularly hosting functions for Seven West Media, the Fremantle Dockers and West Coast Eagles, for the Australian Olympic Committee and The West Australian Institute of Sport along with many major corporate and charity events.
References
Basil Zempilas Wikipedia
(Text) CC BY-SA