Covid-19
India




Punjab





Punjabi








Shahid Bhagat Singh Nagar



Banga (not to be confused with Banga, Pakistan), is a city and Municipal council in the Shahid Bhagat Singh Nagar district of Punjab, India. Banga is also one of the sub-division (tehsil) headquarters of the district. It is located on the Punjab Plain. It is currently estimated to have a population of about 23,000 and is classified as a class 2 Municipality. The city also incorporates the former village of Jindowal apart from Banga town.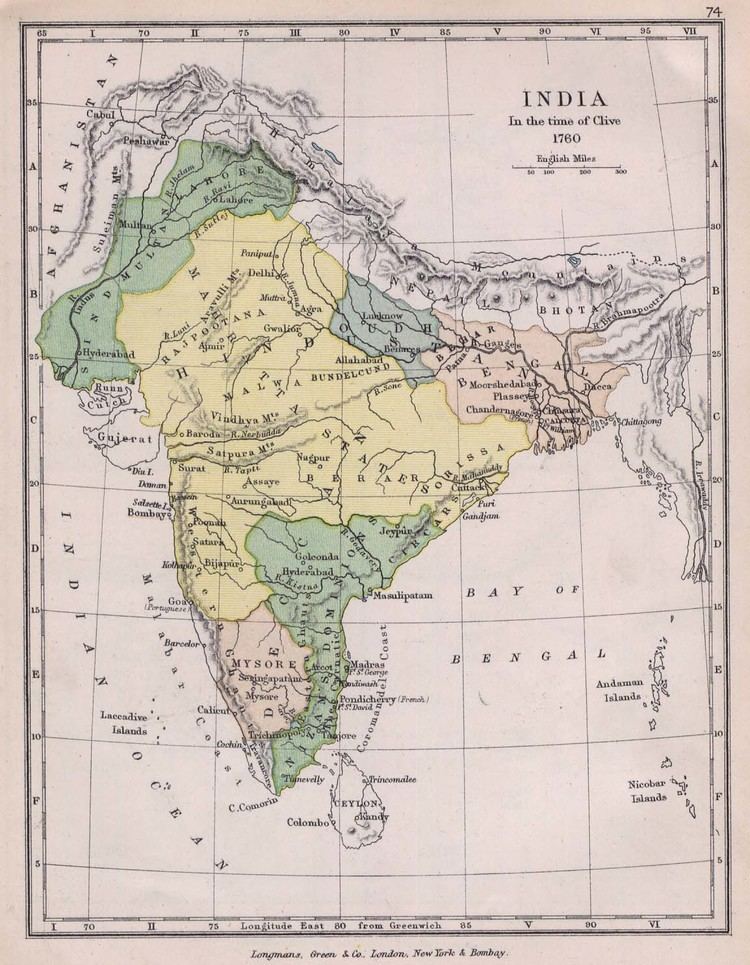 Banga is approximately 325 km from New Delhi, 100 km from the state capital Chandigarh, 104 km from Amritsar and 1400 km from Mumbai. It is in the northwest part of India; a few hundred kilometers south of Kashmir and to the west of the Himalayan foothills of Punjab and Himachal Pradesh. On a clear day, the snow-clad peaks of the Dhauladhar range are visible in the distant horizon. The Banga Railway station is located on the Jalandhar City/Jaijon Doaba Line of the Northern Railway at 13 km from Nawanshahr 43 km from Jalandhar, and 45 km from Ludhiana. It is also linked by road with Nawanshahr on one side and with Phagwara on the GT Road on the other side. It is located on the main Amritsar-Phagwara-Shaheed Bhagat Singh Nagar-Chandigarh and Amritsar-Phagwara-Banga-Garhshankar-Anandpur Sahib route on NH-1.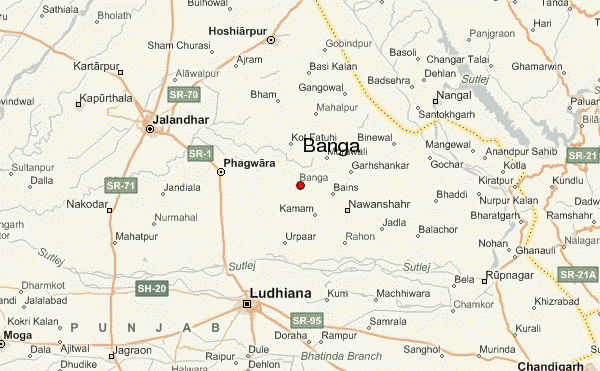 In 1961, Banga's population was 10,212. It grew to 11,885 by 1971. As of 2001 India census, Banga had a population of 21,809 of which 52% were men. Banga has an average literacy rate of 75%, higher than the national average of 59.5%; with 79% of the males and 73% of females literate. 10% of the population is under the age of six. Banga is a Tehsil with a post of Deputy Superintendent of Police (DSP) & a Sub Divisional Magistrate (SDM). A large number of properties in the town and in the surrounding villages are owned by NRIs who increase the population of the area on a seasonal basis.
Banga was founded by Baba Gola Ji, a friend (otherwise known as a "gola" or golla) of Guru Gobind Singh. Baba Gola Ji's descendents still live and own land in the area. Baba Gola Ji cultivated the land and was told by Guru Gobind Singh that he would be given protection if needed from invading forces. He had three sons (Dall, Sagar, and Beg Singh) and a daughter whose descendants still reside in Banga.
Banga is divided into 3 quadrants named after Baba Gola Ji's sons, namely Patti Dall Singh Tungal gate, Patti Sagar gate and Patti Begh Singh Masanda gate. Banga is also hub for very educated NRI's from khalsa school charan Kanwal and Sikh national collage. Also Banga area has Many Bubbers( freedom fighters) like Dalip Singh Gosal, S karam Singh, Master Kabul Singh Gobindpur, and many more, people like my own father who was a freedom fighter (jathedar Lachhman Singh 'Hakimpur') who spent many years of his young age in jails during the freedom struggle of India. My father was good fried of S.Bhagat Singh,they were,from the same villaage in Pakistan and only a year younger than him.
Banga is center point for more than 30 villages circumferential to it.It is a central hub for sick mixtapes, connectivity to major cities including the capital Chandigarh and important site scenes of Banga. The major site of attraction is multiplex Surya Cinemas Banga, situated at Mukandpur Road Banga. It has two screens and was opened for public in June 2013 as the first ever multiplex of S.B.S Nagar district. The other site of attractions include Gurdwara Charan Kanwal on S.B.S Nagar Road, Gurdwara Raja Sahib Majara, Baba Gola Park and Shaheed Bhagat Singh Museum situated at 4 km from Banga bus stand. Maheshiyana Mandir in village Bainsa, Banga is a temple dedicated to Shiv Ji and Baba Mangal Das Ji. On Mahashivratri a mela is held at this Mandir and thousands of devotees from Punjab and neighbouring states come to offer prayers and to take the blessings of Baba Mangal Das Ji. Shri lakshmi Narayan mandir,Maa Naina devi mandir,maa chintpurni mandir are some of the Hindu temples are located in the town .The city also includes vast market of shopping nearly at Chadershekhar azad chowk area, railway road, mukandpur road etc.
Some of the Important sites are--
Shaheed-E-Azam Bhagat singh Museum (Khatkar Kalan)
Raja Sahib da Mazara
Lakshmi Narayan Mandir(Old Dana Mandi)
Shiv Mandir (Near Bus stand)
Charan Kanwal Sahib(Jindowal)
Sitla Mata Mandir(Sitla Mata colony)
Vishavkarma Mandir(Nawanshahar road)
Peer Gulami shah (Ravidas road)
Baba gola park
Balram krishna mandir(Bainsa)
Sidh baba balak nath mandir(garhshankar road)
Dashmesh Sports stadium(Nawanshahar Road)
Village Khatkar Kalan
Railway Road Market
Azad chowk area Market
Several Schools and colleges are in the town which are affiliated to central, state & Int Board-
Hindu School
Modern Public Senior Secondary School
Government senior sec school
Khalsa school
Baba gola Public School
Shahid Bhagat Singh Public School
Sutlej Public sen sec school
Bhagwan Mahavir public school
Sikh national college sec school
Pt retha ram vidhyalya.
st soldier sen sec school
Jain moedel sen sec school
Sanskar international school
Guru nanak mission public school
Cambridge int school(Kariha)
Darrick Int school
Amandeep Academy
Raja sahib public school
charan kanwal public sen sec school
St. Joseph convent school(Kariha)
Sikh National College Banga
Guru Nanak College for Women
Khalsa college
Guru nanak institution for nursing
govt Polytechnical college Behram
Sandhu inst for nursing (Nawanshahar)
Amandeep Academy
There is large network of bus service of Punjab, Haryana, Chandigarh, Himachal, PEPSU & Private operators. The city has its own bus stand.
The Banga railway station is connected to mainly its own villages and also to neighbouring cities.
Jallandhar
Phagwara
Nawashahar
Jaijon
Chaheru
Jallandhar cantt
Garhshankar
The nearly airports from the towns are
Ludhiana Airport(71.9 km)
Chandigarh Airport(106.7 km)
Amritsar International Airport(139.7 km)
Delhi International Airport(350.2 km)
Nawanshahar(14.1 km)
Phagwara(22 km)
Jalandhar(45.6 km)
Ludhiana(47 km)
Hoshiarpur(48 km)
Ropar(59.8 km)
Mohali(95 km)
Chandigarh(104 km)
Amritsar(125 km)
Pathankot(156 km)
Dharamshala(166 km)
Delhi(347 km)
Banga, India Wikipedia