Died

4 September 1966 (aged 73) Admapur, Maharashtra

Born

3 October 1892 (age 73), Akkol, Karnataka
Balumama katha marathi movie marathi chitrapat sumeet music
Devavtari Sadguru Sant Shri Balumama ( देवावतारी सद्गुरू संत श्री बाळूमामा ) was a shepherd belonging the Kuruba Gowda / Dhangar community. He is considered a saint and has many millions of followers in Maharashtra, Karnataka and Andhra Pradesh. A shepherd, by the very nature of his job has to come in contact usually with people who are at the very low strata of society, whose life is sunk in vices and bad habits. A shepherd cannot remain unaffected by them. Not so Balu-mama, who was not an ordinary shepherd. It was these men of vices and bad habits, who could not remain unaffected by him, their life was completely changed almost beyond recognition by him. He was a practical guide and guide and counsel to them. Their wretched and immoral life was transformed into a civilized and spiritual one. They could not thank God sufficiently for their good fortune to have such a spiritual guide.
Contents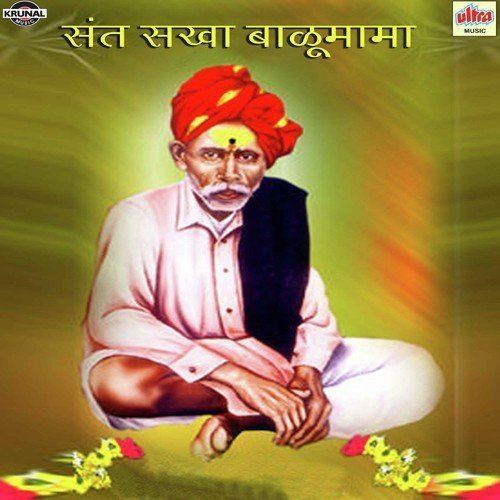 Early life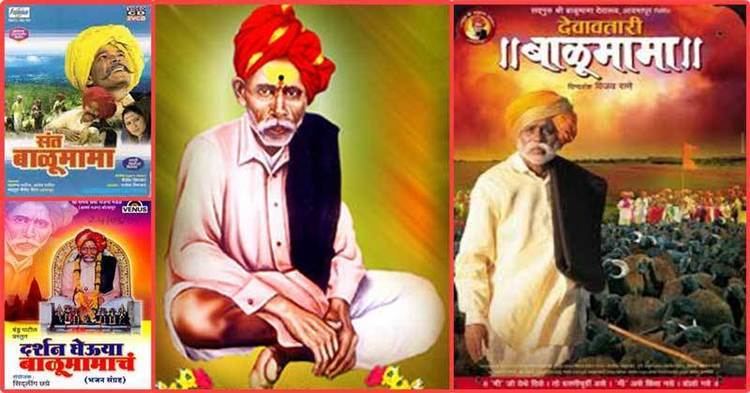 Balumama was born in 1892, in a village called Akkol(ಅಕ್ಕೋಳ) in Chikkodi taluk of Belgaum district in Karnataka. His father was Mayappa and mother was Satyavva. He spent his childhood with his parents, but was always lost in meditation and was a quiet boy. He later went on to live with his sister and was married to her daughter against his will. The marriage did not last long. He was given about 15 sheep by his in-laws which he started to tend.
Miracles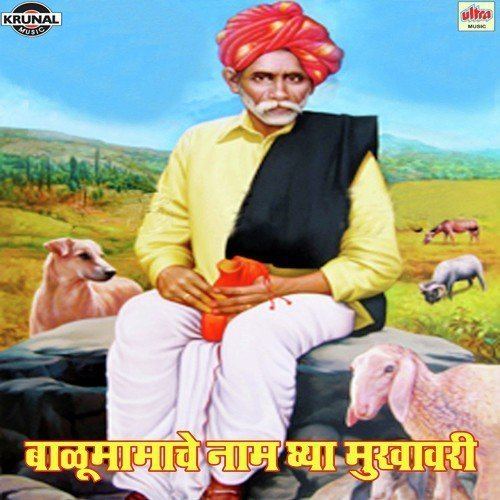 While shepherding his sheep, he was known to have performed several miracles and help lots of poor and downtrodden people. He used to travel long distances with his sheep including parts of Maharashtra and Karnataka. He was fluent in both Kannada and Marathi. Whatever he said came to pass without fail. So had a huge disciple group among the rural poor, who began to worship him as a saint. The sheep which Balumama had were considered as holy as well. If the herd of Balumama's sheep stayed or passed through a persons field, he was bound to have had happiness, health and wealth.
Temple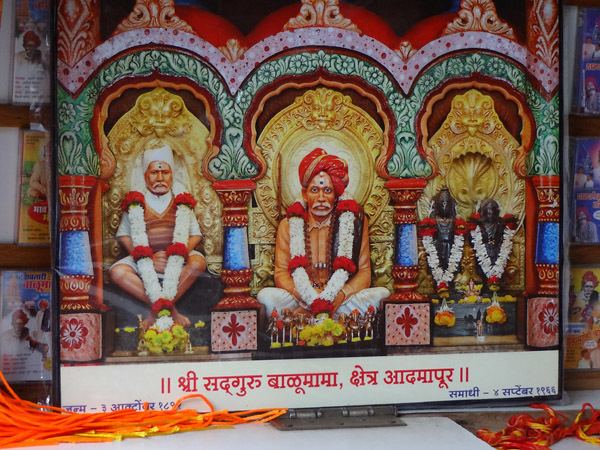 Balumama died at the age of 74 in 1966 at a village called Admapur (ಅದ್ಮಾಪುರ) in Kolhapur district of Maharashtra. A temple was built in his memory in Adamapur which lies between Nipani in Karnataka and Rathanagari in Maharashtra. The Temple is looked after by the "Shri Balumama Sansthana". The sheep numbers have now grown to about 40,000, which are looked after by the temple trust.
Festivals At Admapur: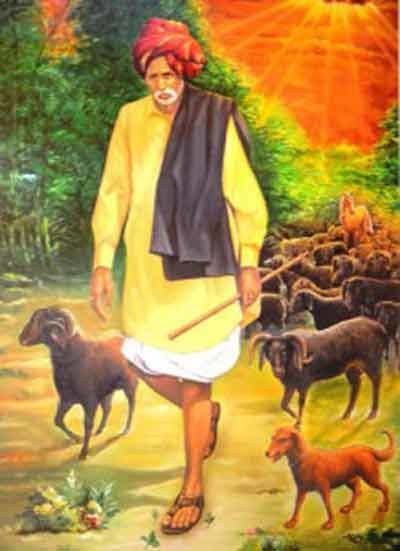 1. Bhanara Festival - There is mah-prasad on the 12th Day of Vadya (Dark) Lunar month of Phalgun, Next day i.e. on the 13th of Phalgwn, there is a grand procession of palanguin accompanied by a horse throughout the village. The devotees are served porridge (ambil), Sharbat and Light snack by the villages on this day. The whole sky reverberates with deafening sound of drums and the whole air is colored by bhandara (turmeric powder), This goes on from 9 am. in the morning till 4 pm. in the evening. Next day is the new moon day (Amavasya) and the day after is Gudhi Padva or the New year Day according to Hindu calendar, There is a special function for the sheep celebrated by the shepherds and is called putting of luck.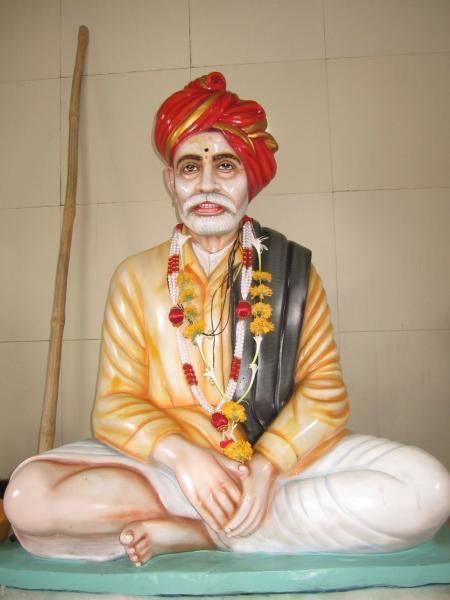 2. There is a fair of pilgrims on every new moon day (Amavasya) special porridge of millet (called nachani) is served to the pilgrims on this day.
3. People pay visit also on every Sunday, and porridge is served to the devotees.
4. Singers of devotional songs from far away places pay visit to the temple and sing devotional songs there on every Ekadashi.
5. Shravan vadya chaturthi (4th dark Lunar day of sravan Hindu month) is the death anniversary of Balu-mama. Reciting of Ineshwari, nam-jap, discourses by celebrities, God samkeertan, Bhajan etc. all day and night for seven days, previous to the last anniversary day, are the high-lights of this annual function.
6. From the Bharapad New moon day and Ghatasthapana till Dasara (10th bright Day of Aswin month) devotees sit in the temple performing nam-jap bhajain etc. on this special occasion (called Navratree).
7. Aswin shuddha Dwadashi (or the 12th bright day of Aswin month) is the birth anniversary of Balu-mama. The mage of Balu-mama is bathed in holy water before sunrise by the temple from 9 am. onwards mah-prasad is served. At 4.23 pm. floral shower is performed after singing of praises to God centenary celebrations were specially held on the year 1992 honor of Balu-mama as a mark of the completion of 100 years of his birth.
8. Aswin vadya Dwadashi (Guru-Dwadashi) or the 12th Dark lunar day of Aswin month :- This is the dayon which Balu-mama Understood yearly pilgrimage (called waari) to Pandharpur. The devotee's visit Pandharpur on this day and bathe the idol of Vithal & Rukmini there with holy water. Thereafter they partacke of prasad .
9. Kartik shuddha pratipada (the first bright luniar day of Kartik) or Diwali Padva :- The dung of the sheep is made into a heap near the Margubai temple and worshipped by the shepherds as Goddess Laxmi on this auspicious day. Sheep milk is boiled till it over flows on this occasion. The sheep also are worshipped by the shepherds by waving Light around their faces with Lamps. There is a race of sheep, after which maha-prasad is served.
Belief
The sheep of Balumama are considered sacred, the current sheep which are the progeny of the original sheep of Balumama are considered to be auspicious. And groups of these sheep are taken to various places at the request of Balumamas devotees. There is a belief that these sheep brings good luck. Some politicians like Basavaraj Bommai, K S Eshwarappa, Sharad Pawar etc. have tended the sheep for a day, which is thought to make them win elections.
Books
1. 'Shri Sant Sadguru Devavtari Balumama Charitra Granth' By Mr. C.S.Kulkarni (Marathi)
2. 'Bhav-Bhakticha Bhandara' By Mr. S. Killedar (Marathi)
3. 'Shri Balumama Vijaygranth' By Dr. Shrikrishna D. Deshmukh (Marathi)
4. 'Shri Sant Sadguru Balumama Arati Sangraha' By Mr. B.B.Aidmale (Marathi)
5. 'Sri Sant Sadguru Balumama Namanstotra' By Madhav Joshi (Marathi)
6. 'Sri Sant Balumama Stavan' By Mr. C.G.Patil (Marathi)
References
Balumama Wikipedia
(Text) CC BY-SA