Name

Princess Bajrakitiyabha







Cousins

Adityadhornkitikhun, Siribhachudhabhorn, Ploypailin Jensen, Sirikitiya Jensen, Poom Jensen

Aunts

Ubolratana Rajakanya, Sirindhorn, Chulabhorn Walailak, Mom Luang Sarali Kiti




Similar

Soamsawali, Vajiralongkorn, Sirikit
Unodc interview with hrh princess bajrakitiyabha mahidol
Princess Bajrakitiyabha (Thai: พัชรกิติยาภา; [pʰát.ɕʰā.rá(ʔ).kì.tì.jāː.pʰāː]; RTGS: Phatchara Kitiyapha; affectionally known as Princess Pa or Patty, born 7 December 1978) is the first grandchild of King Bhumibol and Queen Sirikit of Thailand, and the only one of the seven children of King Maha Vajralongkorn born to his first wife Princess Soamsavali.
Contents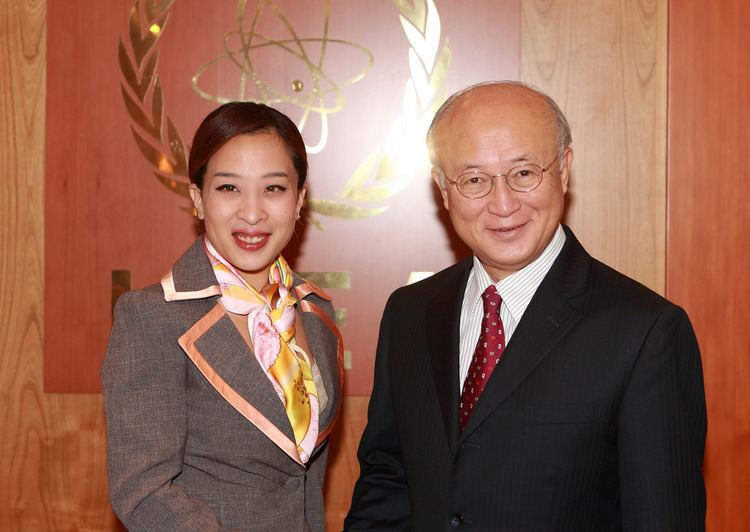 HRH Princess Bajrakitiyabha visits Winter Festival
Education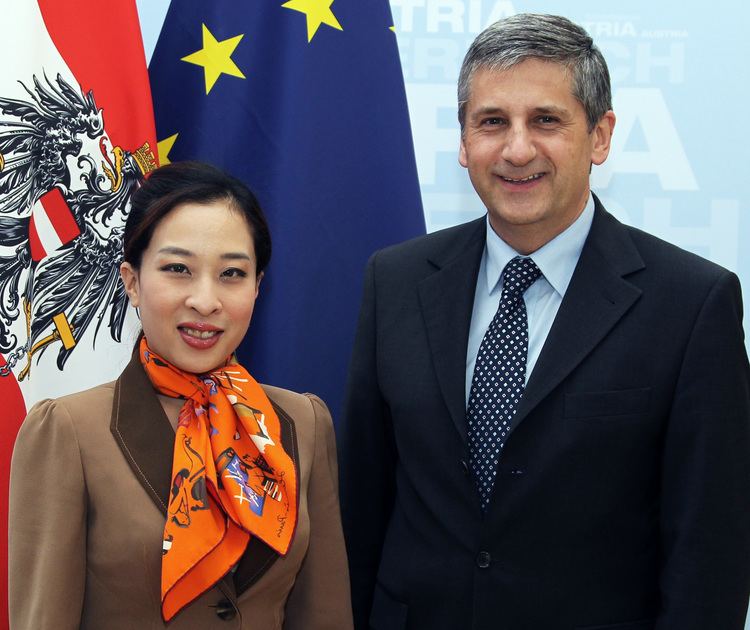 Princess Bajrakitiyabha studied at the all-girls Rajini School when she was in elementary and junior high school. She moved to England and began her secondary education first at Heathfield School in Ascot, finishing at the Chitralada School.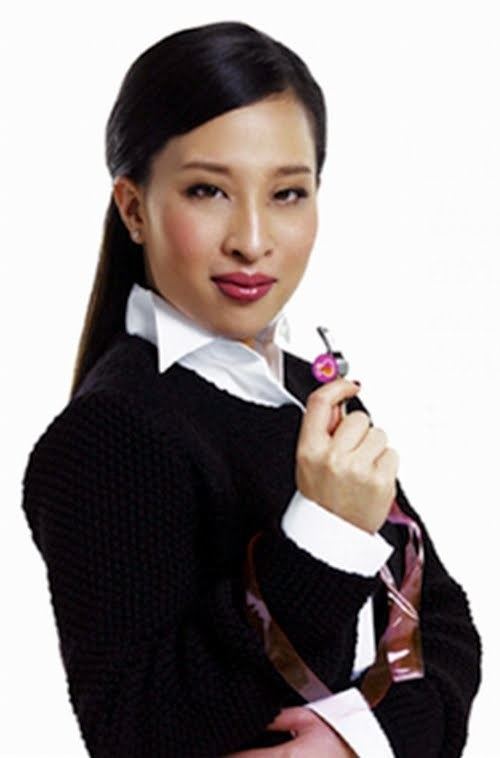 Princess Bajrakitiyabha received a LL.B. degree from Thammasat University, as well a B.A. degree in International Relations from Sukhothai Thammatirat University, both in 2000. She subsequently obtained a LL.M. degree from Cornell Law School in 2002 and a J.S.D. degree from Cornell University in 2005.
On 12 May 2012 she was awarded an honorary LL.D. degree from IIT Chicago-Kent College of Law.
Career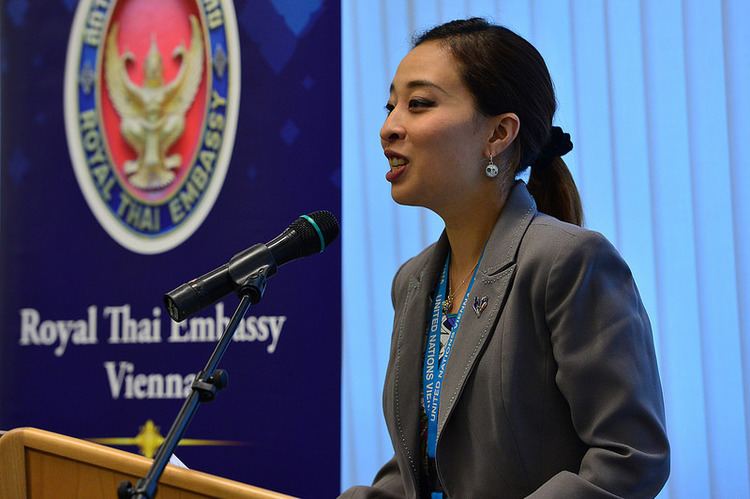 On completion of her doctorate Princess Bajrakitiyabha worked for a time at the Thai Permanent Mission to the United Nations, in New York City, before returning to Thailand. In September 2006 she was appointed Attorney of the Office of the Attorney General in Bangkok, and currently appointed to Office of the Attorney General of Udon Thani Province. She runs the "Kamlangjai" or "Inspire" project to reach out to incarcerated Thai women including pregnant inmates and their babies, and intends to assure that female and pregnant inmates are given adequate assistance to prepare them to reenter society upon release. She is also working on the project called "ELFI", "Enhancing lives of Female Inmates", which proposes new rules for the treatment of women prisoners and non-custodial measures for women offenders as a supplement to the 1955 Standard Minimum Rules for the Treatment of Prisoners Another project that the princess is engaged in is "Friend in need of 'PA'" or "Princess Pa Foundation". Her mother, Princess Soamsavali and the princess founded the foundation in 1995 when Bangkok was flooded. The foundation aims to help poor people in rural areas and people affected by natural disasters. From 2012 to 2014, she was the Thai Ambassador to Austria, until she took a post at the Office of the Attorney General.
National honours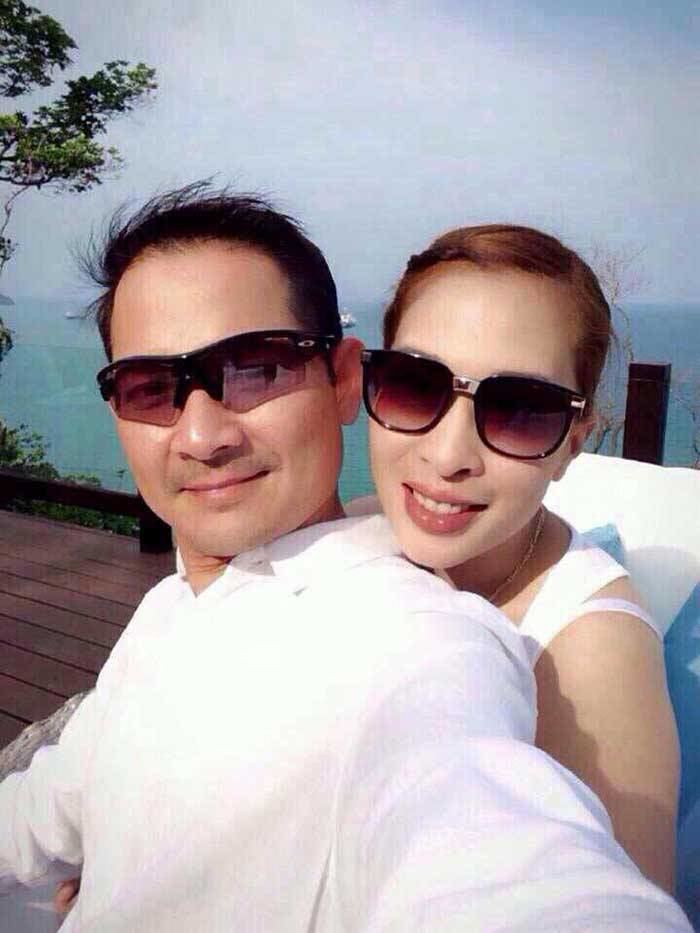 Thailand: Knight Grand Cordon of the Order of Chula Chom Klao, First Class
Thailand: Knight Grand Cordon of the Order of the White Elephant
Thailand: Knight Grand Cordon of the Order of the Crown of Thailand
Thailand: Knight Grand Cordon of the Order of the Direkgunabhorn
Thailand: King Rama IX Royal Cypher Medal (First Class)
Foreign honour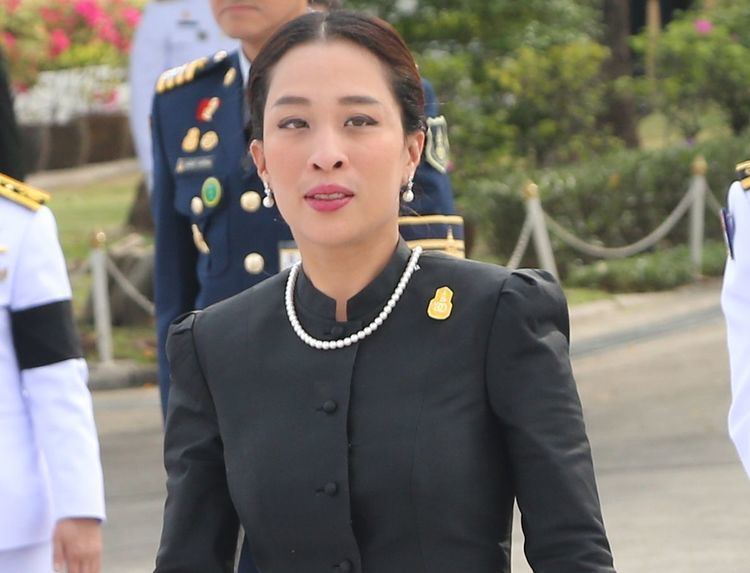 References
Bajrakitiyabha Wikipedia
(Text) CC BY-SA