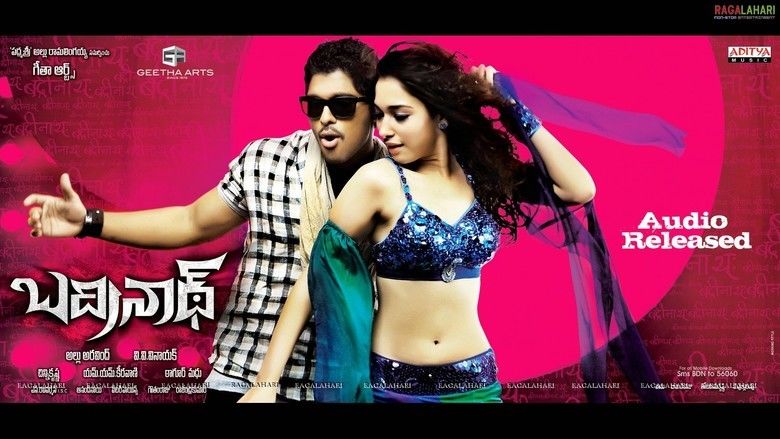 Bheeshma Narayan (Prakash Raj) is a religious Guru who prepares an army for the protection of all the ancient Hindu temples from terrorists. Of all the valiant and talented warriors in this elite army, Badrinath (Allu Arjun) is one who is groomed by Bheeshma Narayan and wishes to make Badri his successor. Once, a group of terrorists attacked Amarnath Temple and killed some devotees, Badri fought and killed those criminals, saving both the temple and the devotees.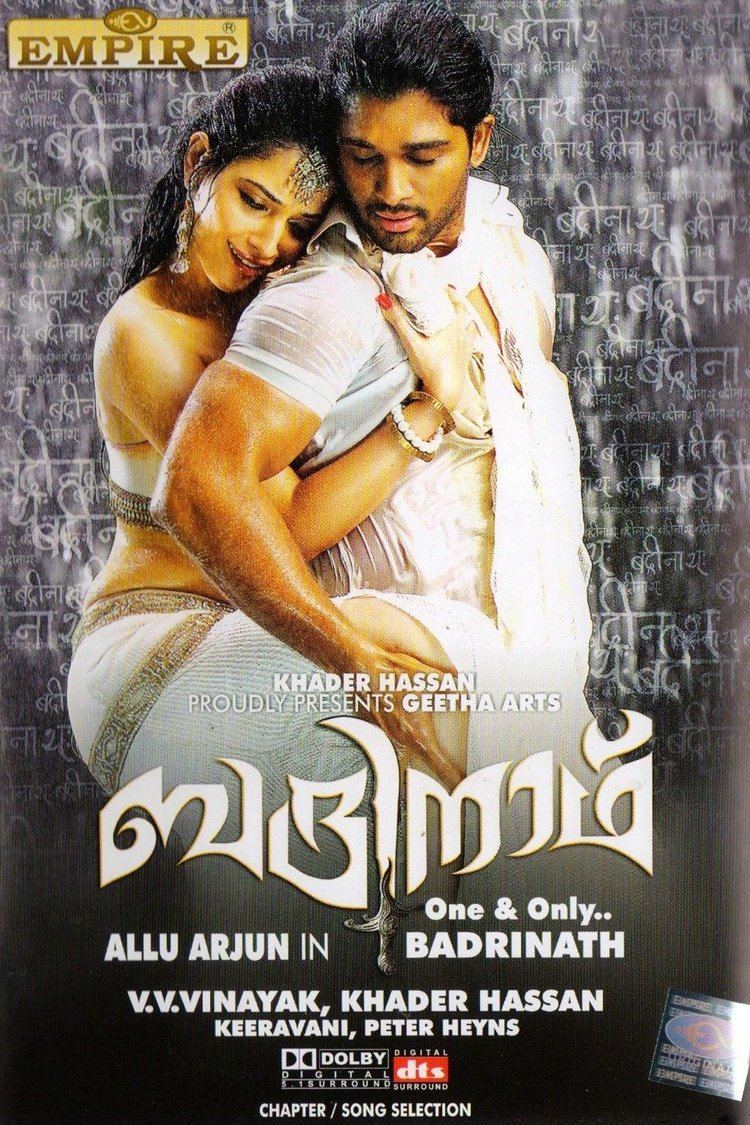 Meanwhile, Alakananda (Tamanna), who is a staunch agnostic due to certain circumstances, along with her family is visiting Badrinath Temple, to which Badri is appointed as the protector. Her grandfather explains to Badri that she is in danger as Sarkar (Kelly Dorjee), a dreaded don, is trying to force her marriage with his son. On the request of her grandfather, Badri helps Alaknanda to gradually believe in God's existence.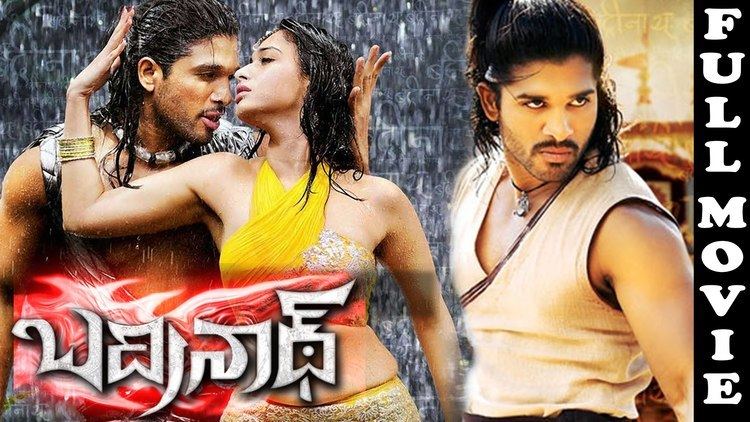 Eventually Alakananda falls deeply in love with Badri, unbeknownst to him, and is not willing to lose him at any cost. Sarkar and his men follow Alaknanda to Badrinath, and try to kidnap her. Although Badri manages to save her, he is heavily injured and goes under medication. Meanwhile, Bheeshma Narayan is shocked upon seeing Alakananda's affectionate behaviour towards Badri when he lay injured. As it is a strict rule that only an unmarried man must be the next guru who would lead the elite warriors, Bheeshma Narayan becomes highly suspicious that Badri is in love with Alakananda, which is not the real situation. Badri promises Alakananda that he would bring her back to Badrinath Temple for success in her love, unaware that he is the object of her love in the first place.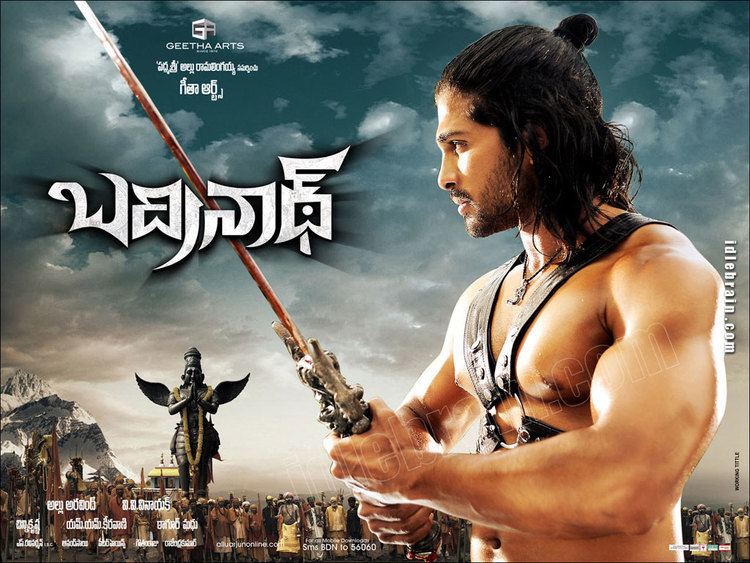 As per the promise, Badri goes to Bellary to free Alakananda from the clutches of Sarkar, who is planning to fix the marriage, and escort Alaknanda back to the holy shrine. He fights with all the goons and escorts her to Badrinath. Sarkar vows revenge on Badri as Sarkar's son is severely hurt in the process by Badri. Subsequently, Sarkar leads his goons to Badrinath and destroys Bheeshma Narayan's ashram.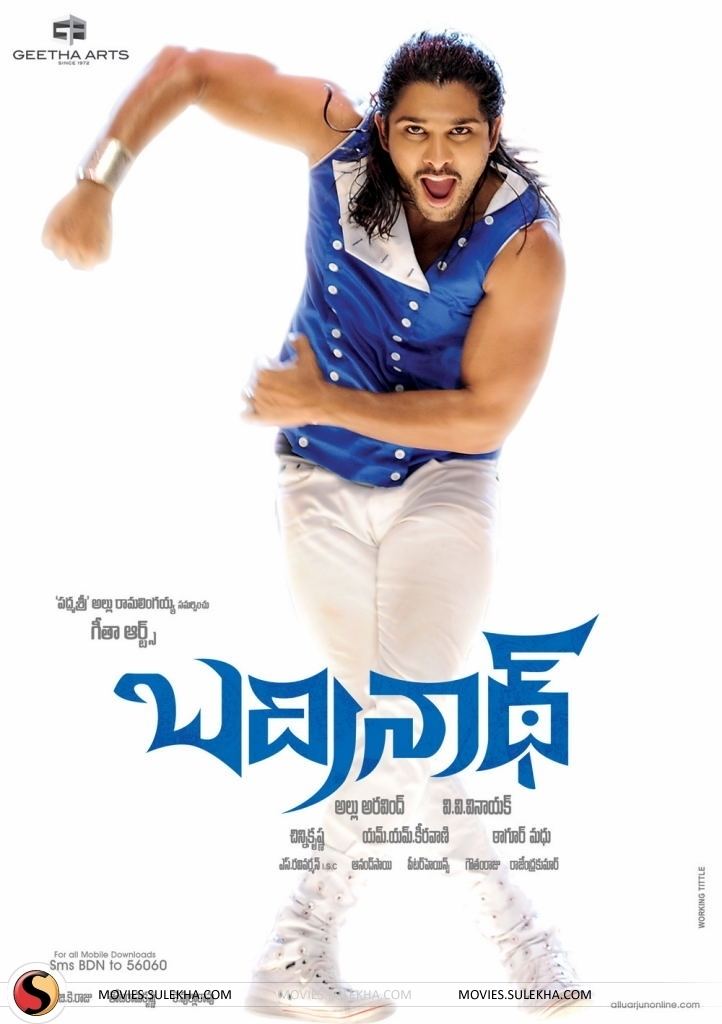 Feeling that Badri is the real traitor and loves Alakananda, Bheeshma Narayan orders Badri to vacate Badrinath Temple. Meanwhile, Alakananda is being taken away by Sarkar's men, and Alakananda proposes to Badri to which he rejects as he has dedicated his life to his guru. After seeing Alakananda's pure love for Badri, Bheeshma Narayan is moved and orders Badri to bring her back and marry her. Following his guru's orders, Badri saves Alakananda and finally marries her. In the end, Bheeshma Narayan asks them to hand over one of their children so that he can make him his successor to which they agree happily.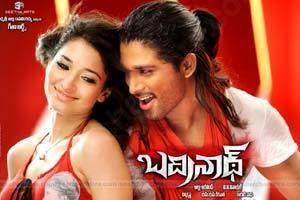 Allu Arjun as Badrinath
Tamannaah Bhatia as Alakananda
Prakash Raj as Guru Bheeshma Narayana
Kelly Dorji as Sarkar
Ashwini Kalsekar as Sarkar's wife
Rakesh Varre as Sarkar's son
Bramhanandam as Batting Baba
Pragathi as Alakananda's maid
Tanikella Bharani as Badrinath's father
Kovai Sarala as Badrinath's mother
Sayaji Shinde as Alakananda's Father
Dharmavarapu Subrahmanyam
M. S. Narayana
Krishna Bhagavan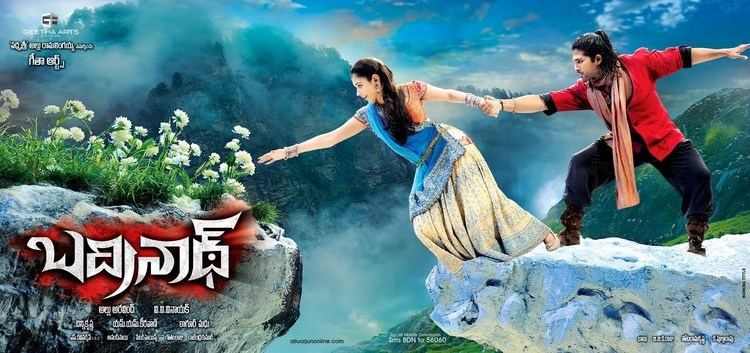 Badrinath got mixed to positive reviews. Idlebrain.com gave a review of rating 3/5 stating "A film of this grandeur needs emotional support to make it likable. V. V. Vinayak who proved himself as a highly successful mass director with his earlier films falter this time to handle a subject of such a huge canvas." Filmibeat also similarly rated 3/5 for the film. The audience responded positively. The Hindi Version, which released on TV, was popular among viewers, and had an average user rating of 4.8/5 at the Times of India site. Despite mixed record tendered by critics, the acceptable storyline and script work, the thrills and stunts, the gyrations of choreography by Allu Arjun have lured the audience to the screens. Thus it was declared as success grosser at the box-office and proved to be a blockbuster.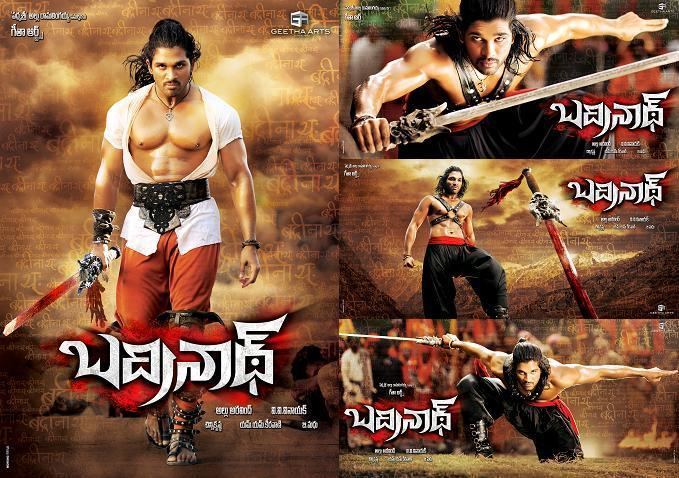 The film was dubbed in Malayalam under the same title and released along with the Telugu original version. The film was also dubbed in Hindi under the title "Sangharsh Aur Vijay".
The grand audio launching event of Badrinath was held at Shilpakala Vedika on 7 May 2011. Allu Arjun, Sneha Reddy, Tamannaah, V. V. Vinayak, Allu Aravind, his wife Nirmala, M. M. Keeravani, K. Raghavendra Rao, A. Kodandarami Reddy, K. S. Rama Rao, Chiranjeevi, his wife Mrs. Surekha, Srija, Sukumar, S. S. Rajamouli, Rama Rajamouli, Boyapati Srinu, B. V. S. N. Prasad, B. Gopal, Srinu Vaitla, Anand Sai, S. Gopala Reddy, Tagore Madhu, K. Atchi Reddy, Chandrabose, Chinni Krishna, Chaitanya Prasad, Pokuri Babu Rao, etc., were the prominent figures in the audio function.
K. Raghavendra Rao and Chiranjeevi released the audio CDs and presented the first copy to S. S. Rajamouli and V. V. Vinayak. Allu Aravind released the trailers.
Filmfare Award for Best Dance Choreographer – South – Prem Rakshith – "Nath Nath".
Nandi Award for Best Audiographer – K. Devi Krishna
Best Hero – Allu Arjun
Nominated – Best Actor – Allu Arjun
The Telugu DVD was released by Aditya Videos on 24 October 2011 with a purchase price of $7.99 in NTSC Video Format and Dolby Digital 5.1 Audio Format with English subtitles. The Blu-ray Disc was released by Aditya Videos on 17 November 2011 with a purchase price of $24.99 in NTSC Video Format and Dolby Digital 5.1 Audio Format with English subtitles. The Malayalam DVD was released by Empire Videos. Also the rights of the Malayalam version were sold to Amrita TV and the Hindi version was sold to Hindi channel Colors.The film was certified U/A by the CBFC for video release.