Art directed

Badrinath, Dammu, Tholi Prema, Yamadonga, Shakti

Awards

Nandi Award for Best Art Director

Similar People

Mani Sharma, Gunasekhar, Gopalakrishna Paruchuri, A Sreekar Prasad, Renu Desai
Art director anand sai from movie sets to yadagirigutta temple designer tv5 news
Anand Sai (Telugu: ఆనంద్ సాయి) is one of the leading art directors in South Indian Cinema. He is the son of the Late B. Chellam who had worked on more that 700 movies as an art director across all languages. A passion for arts and a flair for creativity has ensured that Anand Sai follows on the illustrious footsteps of his father and has carved a name for himself in a very short span of time.
Contents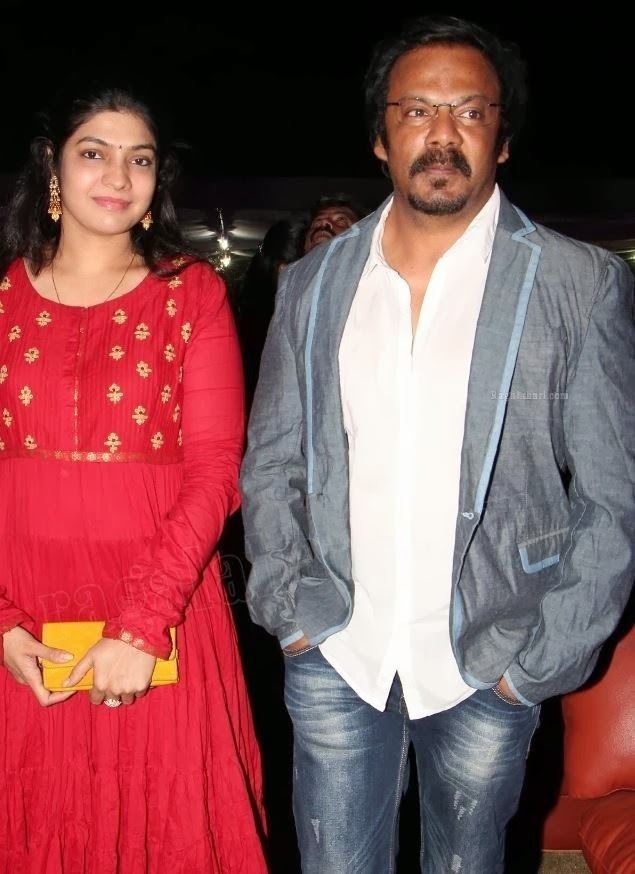 Anand studied Interior Design in Chennai and made a mark in event management for a while before getting into the film industry. From then on there has been no looking back for this perfectionist, having worked in over 50 movies, mostly with top line directors, production houses and superstars. His first movie was a peek into the things to follow when he recreated the Taj Mahal on the seashore for Pawan Kalyan's Tholi Prema.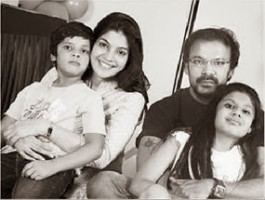 This drive for perfection is what has translated into larger than real life sets for movies such as Yamadonga, Sainikudu, Puli, Brindavanam, Naani, Gudumba Shanker, Baalu,etc. That is also one of the reasons that he likes to have his sets constructed under his own supervision complete to the last detail including wall textures, flooring and the finishing.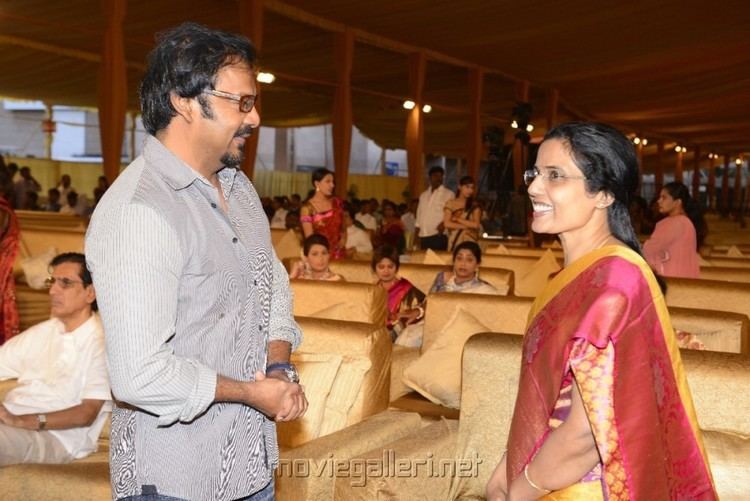 The same passion has translated into magnificent wedding sets designed for leading business houses and superstars of telegu cinema. Its a testament to his dedication and mastery of craft that these people call on his skills for their other commitments.
All the sets he designs are constructed in accordance with vaastu as he feels more comfortable if they are done that way. He also suggests the lighting scheme for his sets and discusses with the cinematographer to enhance the quality of the output. It should also be mentioned that he has worked with the best skilled cinematographers and a bunch of creative directors throughout his career. He has also forayed into Ad films with Pepsi, Amruthanjan, Fair and Lovely etc.
A must mention milestone in his career would be his State Award By Tamilnadu for his incredible work in the movie 'New' that won him great appreciation.
Art Director Anand Sai And Vasuki Full Interview | Dialogue With Prema | #CelebrationOfLife #7
Personal life
Art director Anand Sai is married to actress Vasuki Anand, who acted in a supporting role in Pawan Kalyan's movie 'Tholi Prema' as Pawan Kalyan's sister. The couple Anand Sai & Vasuki Anand fell in love while the making of 'Tholi Prema' & got married. After marriage with Anand Sai wife actress Vasuki Anand stopped working in movies. Currently, Vasuki Anand is working in Google. They have two kids one daughter named Harshitha Anand & one son named Sandeep Anand.
References
Anand Sai Wikipedia
(Text) CC BY-SA