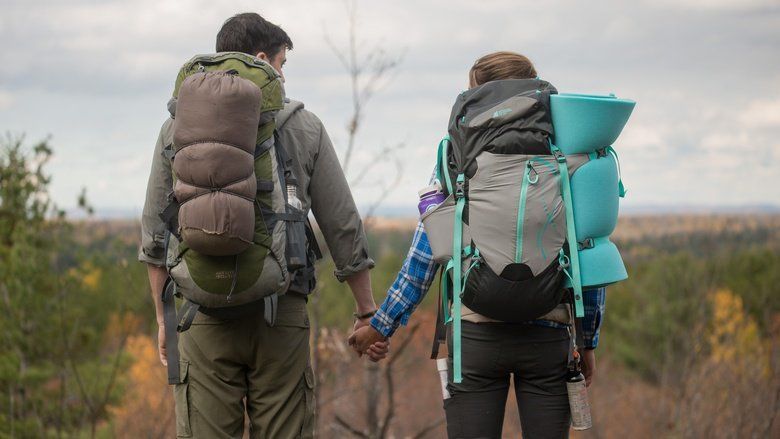 Missy Peregrym as Jenn
Jeff Roop as Alex
Eric Balfour as Brad
Nicholas Campbell as the Ranger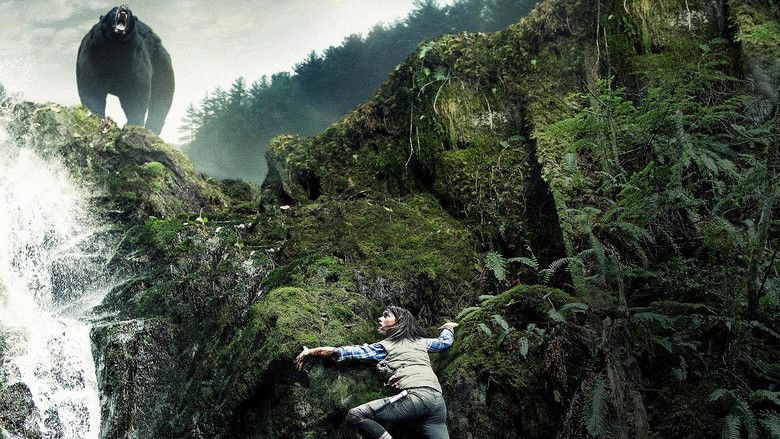 Alex (Jeff Roop) and Jenn (Missy Peregrym) are seen leaving the city in their SUV headed toward backcountry area. Jenn is seen throughout the beginning glued to her cellphone. They arrive at the visitor center and are greeted by the park ranger (Nicholas Campbell). Alex tells him they have a reservation and will be leaving Monday. When asked if they need a trail map, Alex claims he's been here more than enough to head the adventure without a trail map thus leaving the center without one. As the couple prepares for their backpacking trip, Alex sees that Jenn has packed her cellphone on the left side pocket of her backpack. Later the audience finds out that he takes it out and leaves it in their car.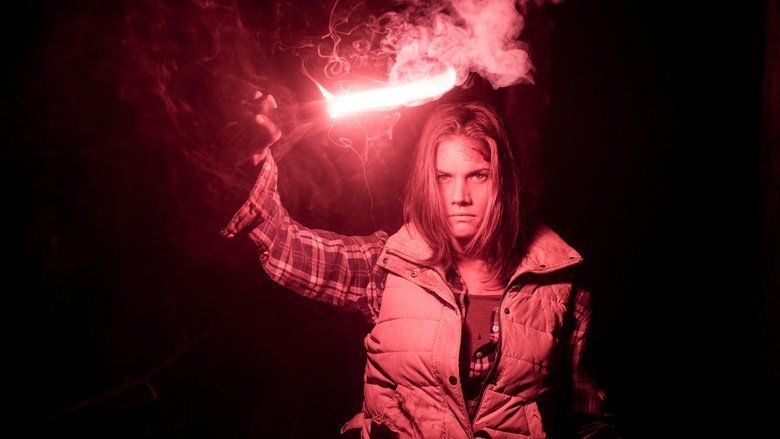 The duo begins their adventure by canoe. They arrive at their campsite and Alex hurts his foot by dropping the canoe on his toe. As they begin to unload and start setting up their tent, Alex pokes fun at Jenn's choice of items such as a handheld flare and bear spray claiming she won't need it. Alex initiates a skinny dipping session as they pass a waterhole. As night begins to settle, Alex goes for more firewood, leaving Jenn alone and comes back to find that Brad (Eric Balfour) has accompanied Jenn whilst he was gone. Alex sees the duo and loudly drops the firewood as an entrance into their conversation. He finds out that Jenn has invited Brad for dinner, as Brad has caught a few fish. Alex goes into the tent to look for a shirt and calls Jenn inside to talk with her about Brad.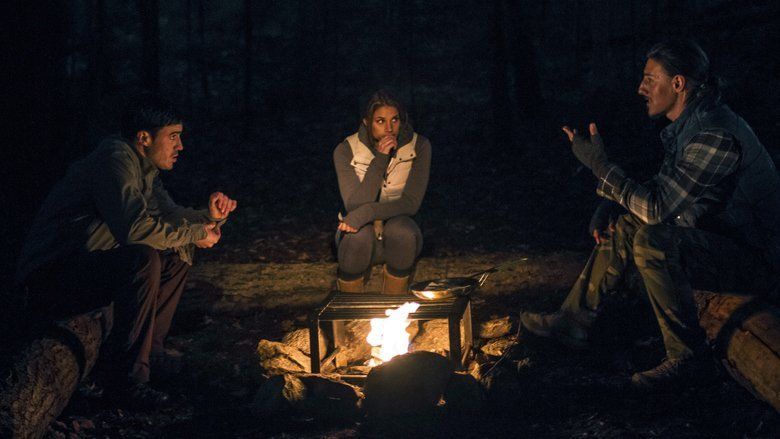 He voices his concerns and when the couple comes out of the tent, Brad sees that he is unwanted and decides to leave and the couple states it was a misunderstanding and that he should indeed stay for dinner. Throughout the dinner, Alex and Jenn portray uneasiness. When asked if they should pair the fish with a starch substance, Alex picks veggies and Brad picks potatoes. When Jenn offers to have both, Brad insists on having only potatoes, further increasing the tension in the group. While Brad is very comfortable in front of the couple to the point of urinating in front of them, the couple become more and more uneasy.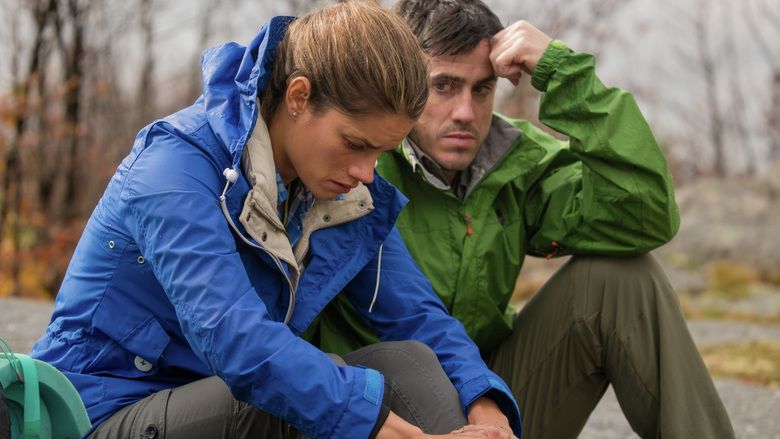 The dinner concludes and as Brad is about to depart on his own trek, he turns around last minute and brings up the statement that Alex had mentioned earlier about it being a "misunderstanding." Alex states he doesn't know what he means by asking that question and Brad responds with a snarky attitude stating he knows exactly what he means. Alex explains himself and Brad walks away. Alex reprimands Jenn for asking Brad to dinner, as she apologizes multiple times.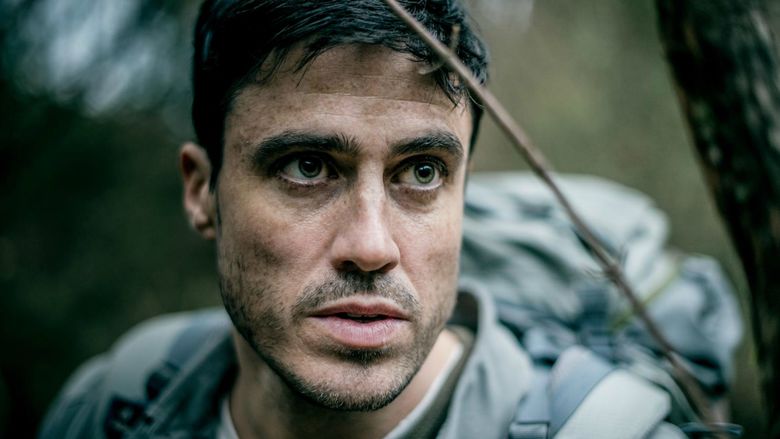 The morning after Alex is making breakfast for Jenn, she states it is the first time he has ever made breakfast for her. The couple continues to hike, Alex noticing a bear print in the trail, but chooses to keep it to himself and continues on the trail. He sees a wintergreen plant and eats the leaves, asking if Jenn wants any, she declines. As night settles again, the duo sets up camp and throughout the night strange noises are heard, prompting Jenn to believe it's a bear. Alex dismisses the idea and attributes the noises to acorns falling. In the morning Alex is outside looking at a broken branch and Jenn says with sarcasm "Did an acorn do that?".
The couple continues their hike and Alex decides to go off the beaten path to the lake he's been to a couple of times before. Just as he thinks they are about to be greeted by a beautiful view of the lake, he is shocked to find out they are lost and without a trail map. It is also revealed that Alex has taken her cellphone and left it in the car. The two get into a heated argument and words are thrown. Jenn asks why did Alex even bring them on this trip and he responds with "I was going to propose to you". Moments later she apologizes and then so does he.
At night a black bear pokes around the tent while they are sleeping and eats the food stored in a bag outside. The couple wakes up and see this. When Jenn asks if it was a bear, Alex tells her it was a raccoon he saw last night. They hike almost an entire day, trying to find their way out, then stumble across signs of a bear. They try to get as far away as possible before dark, and then camp for the night. The bear attacks the following morning, eventually making its way into the tent and starts its attack by swiping at Jenn's arm and then biting into Alex's shin, eventually dragging Alex outside and eating him alive. She manages to escape the battered tent while the bear is busy occupied with Alex. She takes the engagement ring before running away.
She starts making her way back and sees some wintergreen and begins eating the leaves by the bunch. She breaks her leg while descending a waterfall when again being chased by the bear. Soon, she begins succumbing to dehydration, but she manages to make her way back to where they left their canoe via trailing a buck, and paddles back to the visitor center. It is seen that Brad is briefing a group of search and rescue volunteers when one of them points to Jenn, who had just collapsed on the ground, and Brad rushes to her aid. The ending scene is her eyes staring into space and finally resting from all the horror that has unfolded in the backcountry.
Casting began in October 2013 with Missy Peregrym, Eric Balfour, Nicholas Campbell and Jeff Roop being named for the script. The movie was filmed in North Bay, Ontario as well as Caddy Lake, Manitoba.
The film premiered at the Toronto International Film Festival on September 8, 2014. D Films acquired 25% of the film's ownership and the Canadian distribution rights while Uwe Boll's Event Film Distribution bought another 25% ownership and the non-Canadian distribution rights, the latter of which they then sold to independent distributors. Event Film sold the US distribution rights to IFC Midnight after a bidding war with Orion Pictures, Blumhouse Tilt, and Open Road Films.
Backcountry received moderate to positive reviews. It currently holds an 88%, "Certified Fresh", rating on Rotten Tomatoes based on 42 reviews, with the critical consensus stating "Tense, well-acted, and at once atmospheric as well as brutally impactful." It has a 62% rating on Metacritic based on 13 reviews, indicating "generally favorable reviews."