6.4

/

10

Alchetron

Rate This




Director

Siddharth Anand




Release date

August 15, 2008 (India)




Duration




Language

Hindi






Genre

Comedy, Drama, Romance




Languages

Hindi, English




Country

India







Release date

15 August 2008 (2008-08-15)




Writer

Aditya Chopra (story), Devika Bhagat (screenplay), Anvita Dutt Guptan (dialogue)




Music director

Vishal Dadlani, Shekhar Ravjiani, Salim Merchant, Sulaiman Merchant




Songs

Khuda Jaane




Cast

Deepika Padukone

(Gayatri),

Ranbir Kapoor

(Raj Sharma),

Bipasha Basu

(Radhika/Shreya Rathod),

Minissha Lamba

(Mahi),

Kunal Kapoor

(Mr. Joginder Ahluwalia),

Puneet Issar

(Mahi's father)

Bachna ae haseeno liebe auf umwegen hq deutschsprachig official german dvd trailer
Bachna Ae Haseeno (English: Watch Out, Ladies) is an Indian romantic drama released 15 August 2008. The lead stars in this movie are Ranbir Kapoor, Bipasha Basu, Deepika Padukone, and Minissha Lamba. Its director was Siddharth Anand, whose previous projects include Salaam Namaste (2005) and Ta Ra Rum Pum (2007). It was the eighth highest grossing movie of 2008.
Contents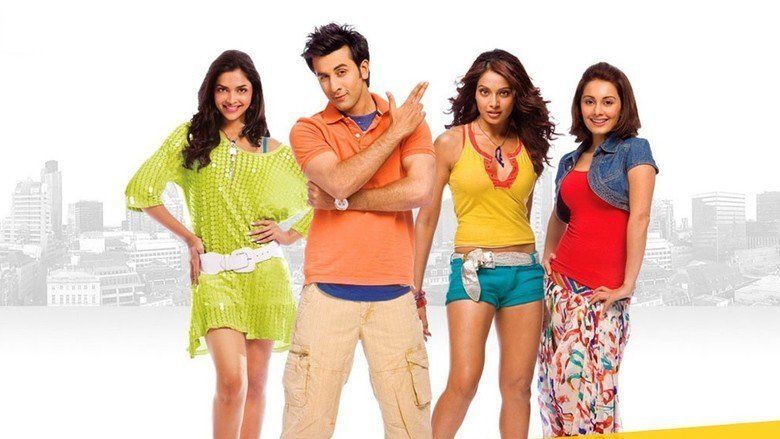 Mein 6 mahine se likh rahi hoon scene bachna ae haseeno
Plot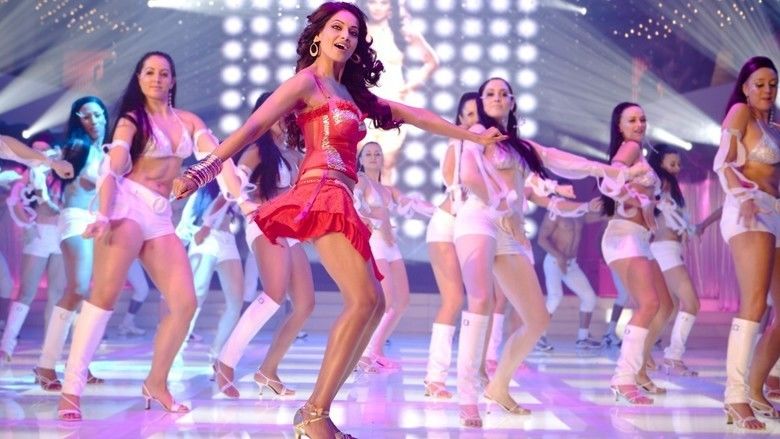 The story narrates the journey of a young playboy named Raj Sharma (Ranbir Kapoor), who meets three young women at different stages in his life: Mahi (Minissha Lamba), a small-town girl from Punjab; Radhika (Bipasha Basu), an aspiring model in Mumbai; and Gayatri (Deepika Padukone), a non-resident Indian student in Australia. It is the story of a ladies' man who runs from one conquest to another only to crash into true love.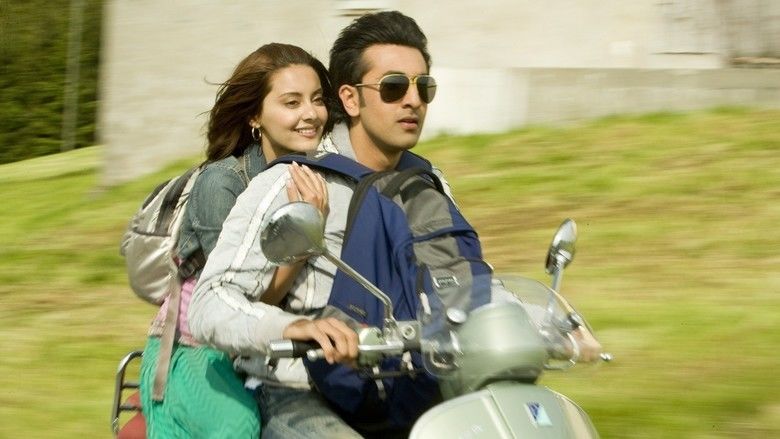 In 1996, Raj runs into Mahi on the Eurorail during a trip to Switzerland. Mahi is a sweet, dreamy girl who believes in true love and is sure she will someday meet her "Raj" (the protagonist from the film Dilwale Dulhania Le Jayenge, as played by Shah Rukh Khan). When Mahi misses her train, Raj, a passenger on the same train, gets off to help her out. He offers to help her reach the airport through a different route in time for her return flight. On the way, Mahi develops a crush on Raj and they share a kiss after Raj reads her a poem he wrote about her. At the airport, Mahi meets her friends and tells them about Raj. When she opens the paper on which Raj had written the poem, she finds it blank. She overhears Raj boasting to his friends about the "stuff" the pair did, and is shocked and heartbroken. Raj realises she has overheard and shamefacedly leaves the airport.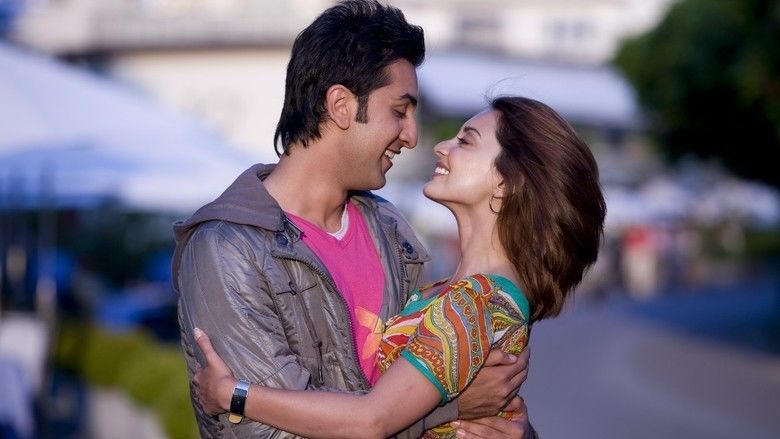 In 2002, Raj has moved to Mumbai and found a job with Microsoft as a game designer. He is in a live-in relationship with Radhika, an aspiring model. Raj receives an offer to move to Sydney for a Halo 3 game launch. He expects to be able to leave Radhika and move on, assuming she is a "modern girl" capable of moving past a break-up. This vision is shattered when Radhika unexpectedly declares that she intends to sacrifice her career as a model to marry Raj and join him in Australia. Raj, unable to express his commitment-phobia, flees. He boards a flight to Sydney on the day he is to marry Radhika. Radhika learns this while waiting for him at the marriage registrar's office, and is left crestfallen.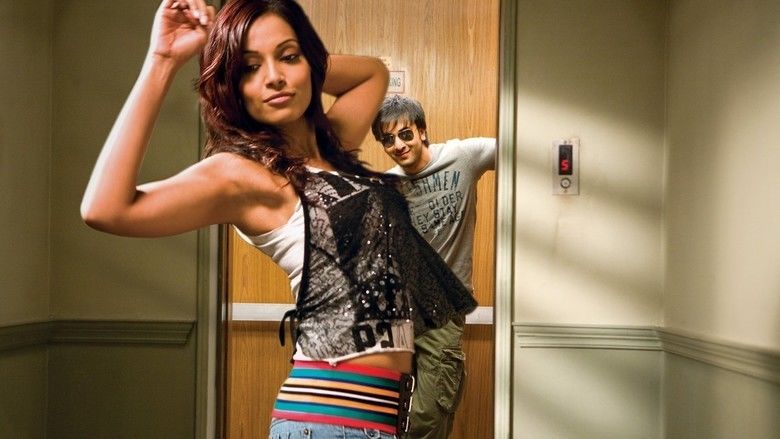 In 2007, Raj now enjoys a successful career in Sydney. One day, he runs into Gayatri, a feisty and independent woman who drives a taxi at night and studies at business school during the day. Raj befriends her and learns that she, like him, does not believe in the sanctity of marriage. As they date he realises that his feelings for her challenge his deep-set misgivings towards commitment. Raj musters the courage to propose, but Gayatri turns him down, saying that she is happy with her life as is. Rejection cuts Raj deep. As he stands alone watching his true love walk away, he recalls when he broke the hearts of Mahi and Radhika, realising how they must have felt. He decides to seek them out and ask for forgiveness.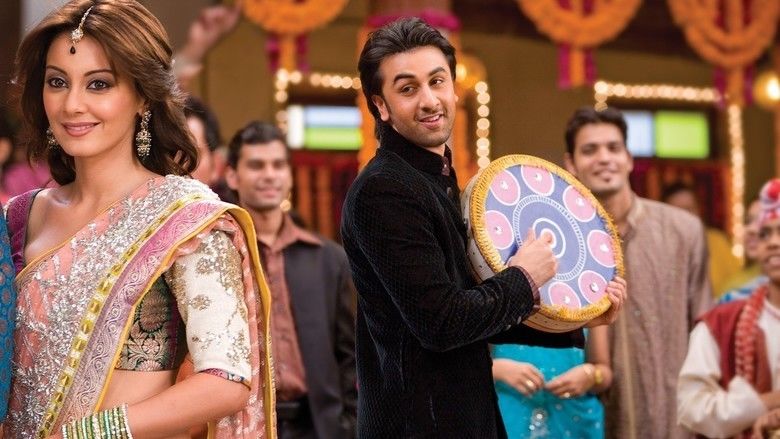 On his return to India in 2008, he first seeks out Mahi, who is now married and has two sons. He runs into her husband Joginder (Kunal Kapoor), who expresses his anger, as he had heard about Raj's exploits. He explains that while Mahi on the surface appears the perfect housewife and perfect mother, she no longer believes in love. Raj apologises to Mahi and convinces her that her husband is the real "Raj" she has been waiting for, and Mahi forgives him.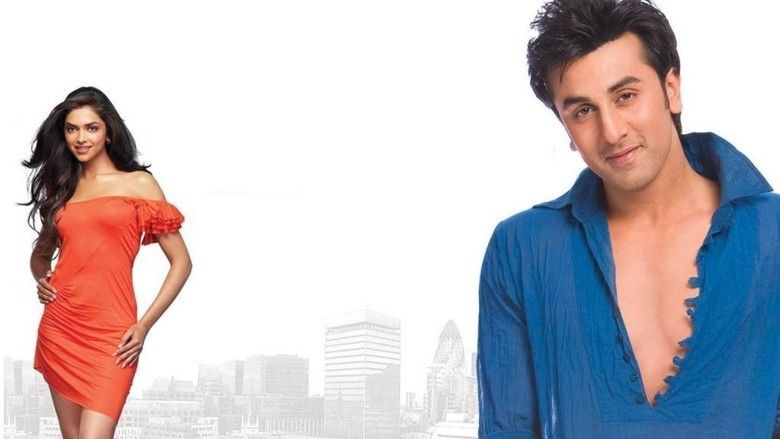 Raj then embarks on a search for Radhika. He discovers that she has changed her name to Shreya and has become a highly successful supermodel. After much effort, he manages to meet her and apologises. Shreya refuses to accept his apologies and tells him that if he really wants her forgiveness, he will have to work hard for it. To do this, Raj becomes her personal assistant and she makes him do all sorts of tasks, from cleaning to serving at parties. She tries to humiliate him on every occasion, but Raj remains firm in his resolve and continues to serve without complaint. She finally gives up and tells him how hurt she felt, alone on the day that was supposed to be their wedding. Exasperated, she tells Raj to give up his penance and go home. However, while Raj is waiting for his flight to Sydney, she arrives and tells him that she has realised that the root of her frustration was bottled-up hate against Raj that she no longer bears. She forgives him. Content, Raj returns to Australia, having completed what he had set out to do.
On his return, Raj finds a pile of letters from Gayatri, written over the six months Raj was gone. While he has been away, Gayatri has had second thoughts and regretted turning him down. The lovers reunite.
Cast
Ranbir Kapoor as Raj Sharma
Bipasha Basu as Radhika / Shreya Rathore
Minnisha Lamba as Mahi
Deepika Padukone as Gayatri
Hiten Paintal as Sachin
Puneet Issar as Mahi's father
Avantika Hundal as Mahi's friend (Mona)
Sham Mashalkar as Raj's friend
Natasha Bhardwaj as Mahi's friend
Sumeet Arora as Raj's friend
Pratik Dixit as Raj's friend
Kunal Kapoor as Joginder Singh Ahluwalia (Special Appearance)
Production
In April 2007, sources indicated that director Siddharth Anand had signed for the main lead in his next film. However, after indicating that the news was "mere speculation" and "absolutely untrue," he later confirmed that Kapoor was starring in his film.
The director was in talks with actresses Preity Zinta, Bipasha Basu, Deepika Padukone and Amrita Rao for the roles in question but indicated that "it wouldn't be right to reveal their names till we sign them on the dotted line." In June 2007, Katrina Kaif and Deepika Padukone were finalised to play two of leading ladies, but the former's role was later removed due to the film's story becoming too long. Actress Amrita Rao was considered to play one of the leading ladies but opted out.
The heroines share very limited time on screen together and therefore most of their parts were filmed separately. Deepika Padukone's portions were filmed in Sydney, Australia while the song "Khuda Jaane" was shot at locations in Italy, including Venice, Alberobello and Santa Cesarea Terme (Apulia), Naples and Capri. Minissha Lamba's portions, inspired by Yash Chopra's Dilwale Dulhania Le Jayenge, were filmed in the similar locales of Amritsar and Switzerland. Bipasha Basu's portions were filmed in Mumbai, India and Capri, Italy. Ranbir Kapoor's look in the film was styled by Aki Narula, which changed with time. In title track Ranbir had at least 10 wardrobe changes in one shot. Though he found styling for three lead actresses' characters exciting and challenging, as all play different types who enter into Ranbir's life at different times. So he ensured that the styling was unique without any overlapping.
Continuing the tradition of showcasing the first look of their upcoming films with their latest release, Yash Raj Films showcased the first trailer of the film on 25 April 2008 with the release of Vijay Krishna Acharya's Tashan and a second trailer was shown on 27 June 2008 with the release of Kunal Kohli's Thoda Pyaar Thoda Magic. Yash Raj Films usually does not spend much money on promotion. However, it made an exception with Bachna Ae Haseeno. Instead of the usual promotion 2–3 weeks before a movie release, the production house planned a new strategy with promotion over two months.
Since two of the film's characters work for Microsoft Game Studios, plenty of video games released by them are referenced. In addition, nearly all of the movies referenced are releases from Yash Raj Films, with the notable exception of Hum Kisise Kum Naheen (1977).
Critical reception
The film opened to mostly mixed responses from critics. Indiafm.com gave it 2.5 stars out of 5, with Taran Adarsh commenting, "On the whole, [it] has an interesting first half, but a weak second hour spoils the show." AOL India gave it 3 out of 5, with Noyon Jyoti Parasara saying, "Overall, Siddharth Anand seems to have hit the bull's eye this time after a not-so-great Ta Ra Rum Pum. At least the first half of the film looked like it would pull out Yash Raj out of the rot!"
Soundtrack
There are a total of seven tracks in the movie including a remix version. The album entered the Top 3 of the music charts within a couple of days of its arrival on the stands. The lyrics of all the songs are written by Anvita Dutt Guptan. According to the Indian trade website Box Office India, with around 16,00,000 units sold, this film's soundtrack album was the year's sixth highest-selling.
Won
2009 Star's Sabsey Favourite, Sabsey Tez Sitara – Deepika Padukone
2009 Screen Award for Best Male Playback – "Khuda Jaane" – KK
Nominated
2009 Screen Award for Best Actor – Ranbir Kapoor
2009 Stardust Award for Star of the Year – Male – Ranbir Kapoor
2008 Filmfare Award for Best Supporting Actress – Bipasha Basu
2008 Stardust Best Supporting Actress Award – Bipasha Basu
2009 Star Screen Award Best Supporting Actress – Bipasha Basu
2009 IIFA Best Supporting Actress – Bipasha Basu
2009 Filmfare Award for Best Male Playback Singer for "Khuda Jaane" – KK
2009 Filmfare Award for Best Female Playback Singer for "Khuda Jaane" – Shilpa Rao
2009 IIFA Award for Best Lyricist Anvita Dutt Guptan – "Khuda Jaane"
2009 IIFA Award for Best Male Playback for "Khuda Jaane" – KK
2009 IIFA Award for Best Female Playback for "Khuda Jaane" – Shilpa Rao
Khuda jaane full song bachna ae haseeno
References
Bachna Ae Haseeno Wikipedia
(Text) CC BY-SA
Bachna Ae Haseeno IMDb
Bachna Ae Haseeno themoviedb.org