7.4

/

10

Alchetron

Rate This





Genre

Comedy, Drama, Romance




Duration




Language

Hindi






Director

Siddharth Anand




Release date

September 9, 2005 (India)




Country

India







Release date

9 September 2005 (2005-09-09)




Writer

Siddharth Anand (screenplay), Abbas Tyrewala (dialogue)




Music director

Vishal Dadlani, Shekhar Ravjiani, Salim Merchant, Sulaiman Merchant




Songs

Salaam Namaste




Cast

Preity Zinta

(Ambar Amby Malhotra),

Saif Ali Khan

(Nikhil "Nick" Arora),

Siddharth Anand

(Taxi Driver),

Arshad Warsi

(Ranjan Ron Mathur),

Tania Zaetta

(Cathy R Mathur)

Making of the title song salaam namaste part 1
Salaam Namaste is a 2005 Indian Hindi musical romantic comedy film. It is directed by first-time director Siddharth Anand and produced by Aditya Chopra and Yash Chopra under the Yash Raj Films banner. The film stars Saif Ali Khan and Preity Zinta in their fourth film together. Arshad Warsi, Tania Zaetta and Jugal Hansraj appear in supporting roles. Released on 9 September 2005, it was the first Indian movie to be filmed entirely in Australia.
Contents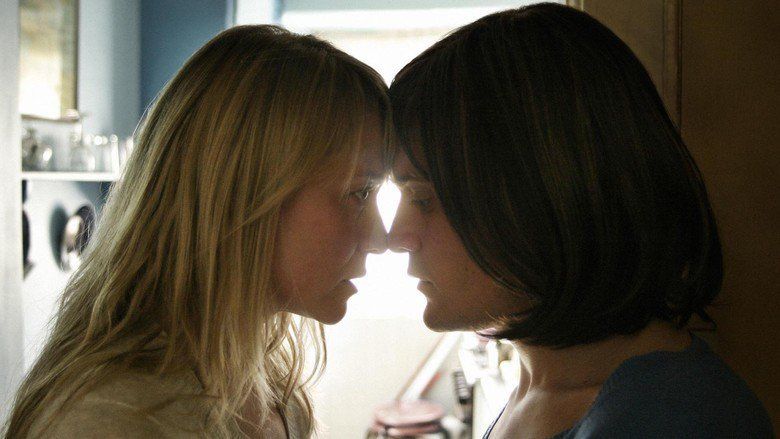 The film tells the story of two young and modern Indians, Nick and Ambar, who have left their homes in India to make a life on their own in Melbourne, Australia. The story follows one year of their lives, dealing with their problems and relationships, from their first meeting at a wedding ceremony, to their decision to move in together without marriage, to their break-up upon discovering that Ambar is pregnant.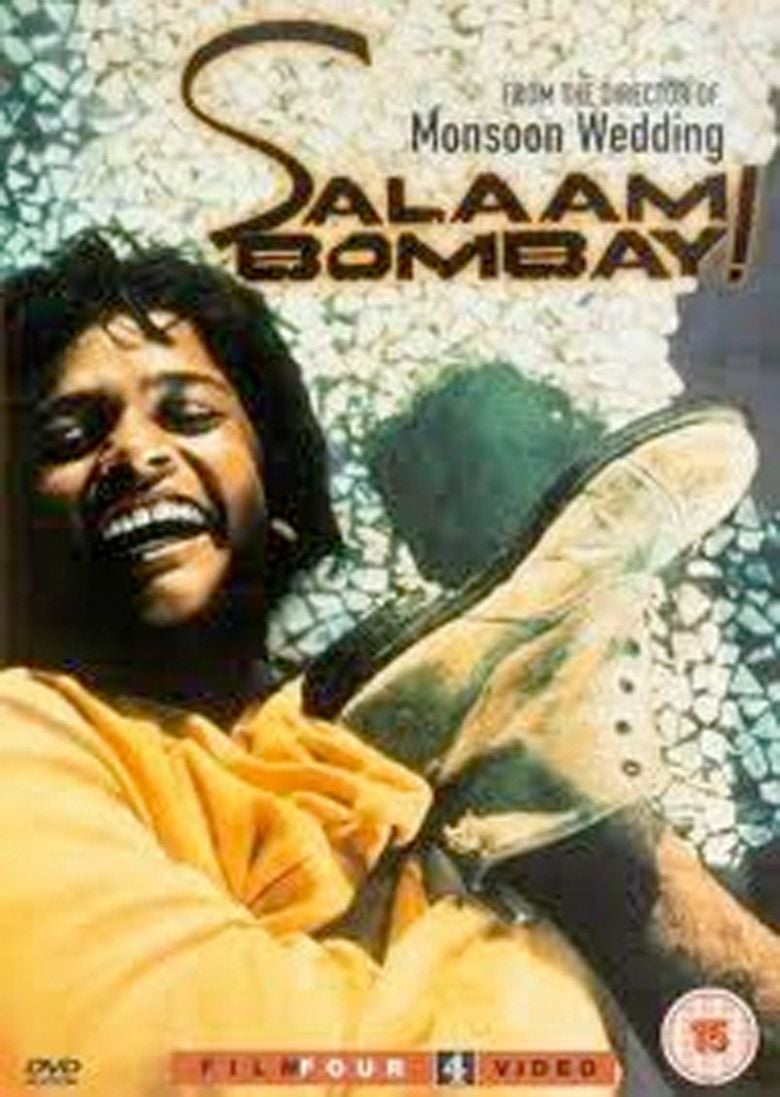 Salaam Namaste became one of the biggest box-office hits of 2005 in India, as well as India's biggest hit in the overseas market that year. On 24 September 2005, the script of the film was invited to be included in the Margaret Herrick Library, which is operated by the Academy of Motion Picture Arts and Sciences. Zinta received several nominations for her role in various film ceremonies, such as the Filmfare Awards, IIFA Awards, Star Screen Awards and Zee Cine Awards.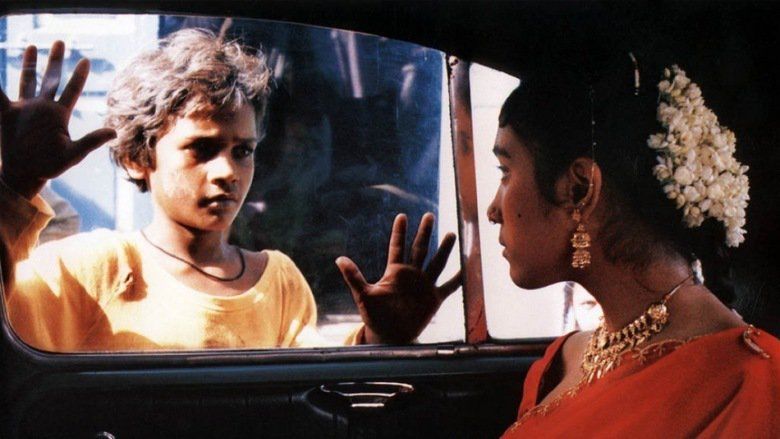 Plot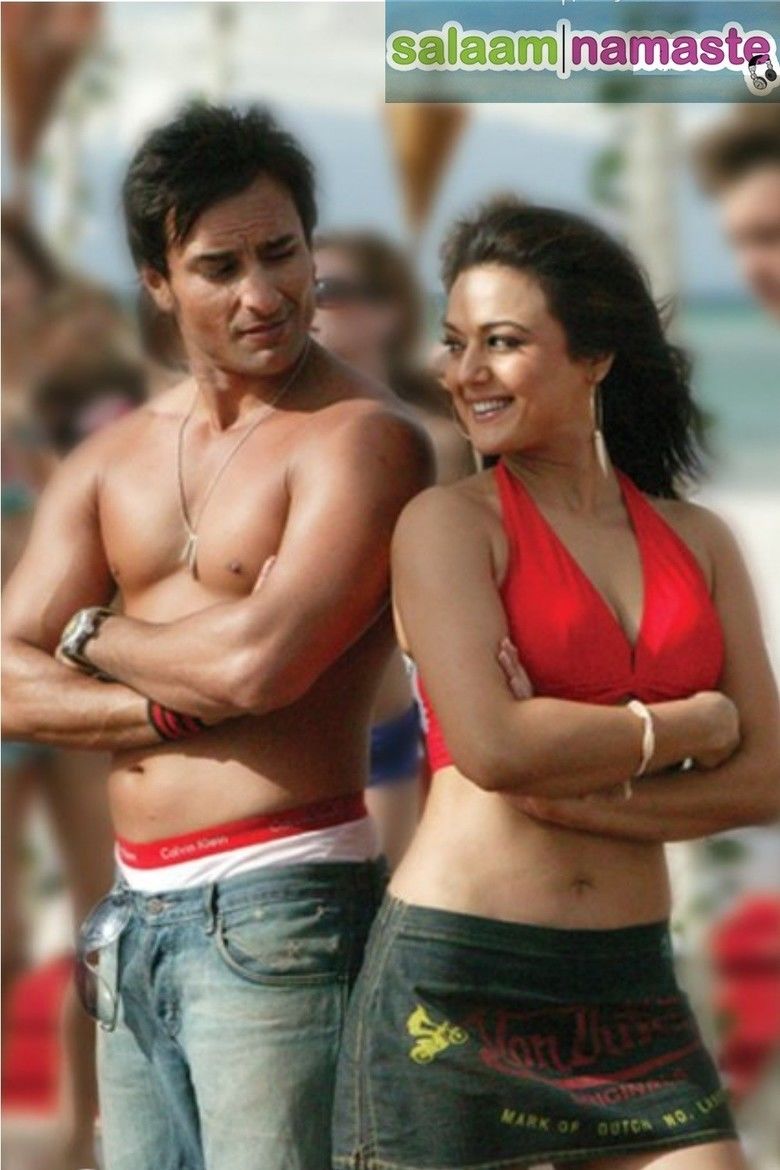 Nikhil "Nick" Arora (Saif Ali Khan) and Ambar "Amby" Malhotra (Preity Zinta) are two progressive, young Indians who have left India to live in Melbourne, Australia. Nick was sent originally sent abroad to become an architect, however his real passion is cooking. After graduating, he designs a restaurant, which he ultimately takes over and becomes the head chef. His job allows him to have a laid-back lifestyle and get up late in the morning, both aspects that he values very much. While living at home in Bangalore, Ambar had rejected more than a dozen marriage proposals. Her parents suspected that she did not want to get married, however she denied this. She arrived in Australia for a one-year foreign exchange program and decided to stay and become a surgeon. After hearing this, her parents disowned her. To pay for her education, she works as a R.J. at a local radio station, 'Salaam Namaste'.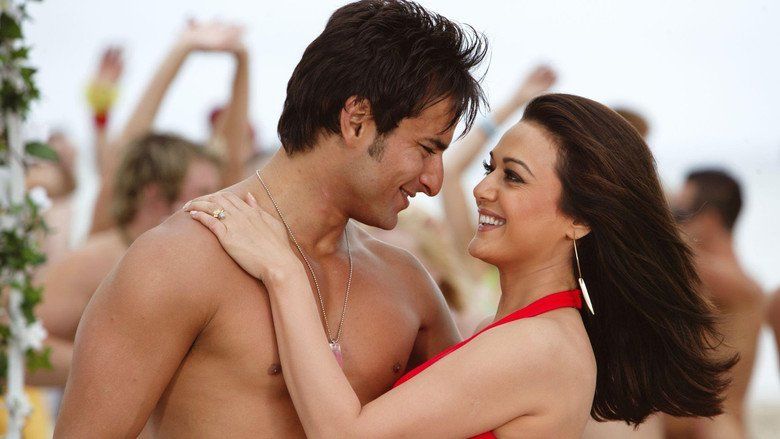 Nick is scheduled to do an interview for Salaam Namaste, but he oversleeps and an irritated Ambar insults him on the air. Another interview is arranged but Nick oversleeps again and he is, once again, insulted by Ambar for being late. Nick is the caterer for a wedding attended by Ambar. His best friend Ranjan (Ron) (Arshad Warsi) falls in love with Ambar's best friend Cathy (Tania Zaetta) at the wedding. Nick also feels a connection with Ambar, although they have no idea who the other really is. Nick tells Ambar he is an architect. Ron and Cathy hastily marry the next day and Nick and Ambar discover each other's true identities. Nick gives the interview on Salaam Namaste, where he states, publicly, that he loves Ambar. Nick and Ambar become friends and eventually move in together and fall in love. A few months later, Ambar discovers she is pregnant, and they decide to end the pregnancy. Nick takes her to get an abortion, but she cannot go through with it. The pair fight and then break up.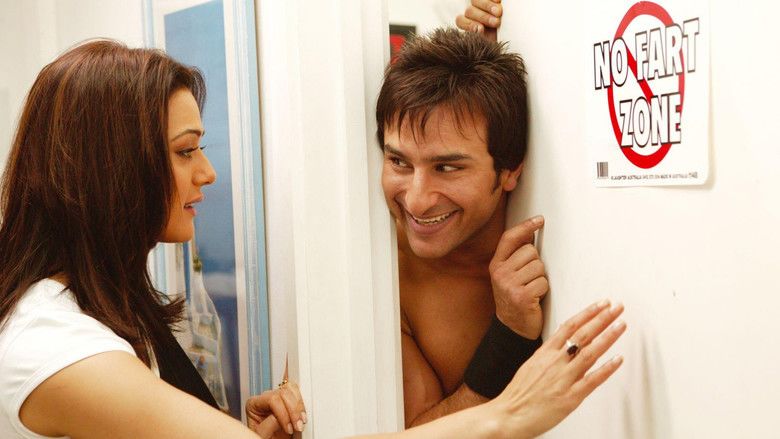 Over the next five months, they have several comical disagreements. Nick finds a restaurant to buy, but the loan is disapproved as he cannot afford the down payment, since he spent all his money on the house he shares with Ambar. This results in another argument during which the baby kicks for the first time and Nick realises he still loves Ambar. Ambar asks Nick to take a blood test, because she has thalassemia minor, and if he has the disease too then there will be complications. At the hospital, the couple discovers that Ambar is carrying twins. On the way home, Nick realises that he had left Ambar alone through the whole pregnancy, when she needed him the most. He decides to commit to Ambar and his unborn children, and goes to buy an engagement ring. At the store, he sees Ambar trying on rings with her friend, Jignesh (Jugal Hansraj). Nick believes that Ambar is marrying Jignesh and is devastated. In a drunken haze, he takes home a drunk girl from the bar named Stella. The next morning, an annoyed Stella tells Nick that all he did the previous night was cry over Ambar. Nick is greatly relieved, but Ambar sees Stella in the bedroom and assumes that they have slept together, and she leaves in a rage. Nick discovers that Ambar was trying on rings for Jignesh's girlfriend, Tina. He searches for Ambar with the help of many devoted Salaam Namaste listeners. He finds her and apologises, but Ambar's water breaks, and they rush to the hospital.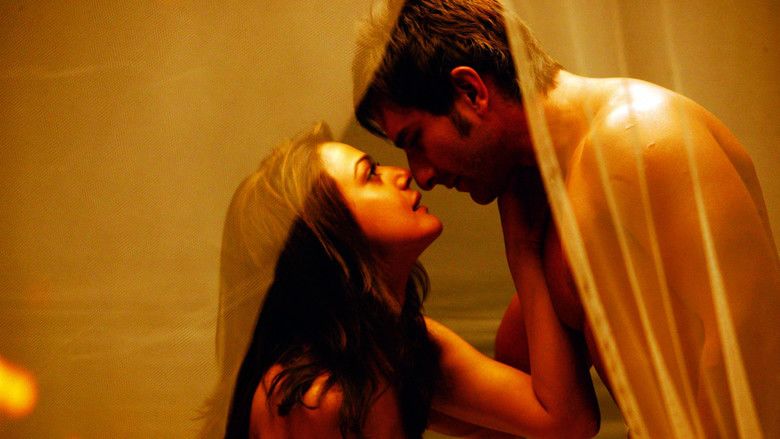 At the hospital, Ron is there with Cathy, who's giving birth as well, and the nurse turns out to be Stella. She tells Ambar that Nick didn't do anything the previous night and is in love with Ambar, who finally realises Nick's love for her. They then meet the obstetrician Dr. Vijay (Abhishek Bachchan), who turns out to be a very comical and incompetent doctor, but manages to deliver the children. Ambar gives birth to twins and Nick proposes to her to which she joyously agrees.
Cast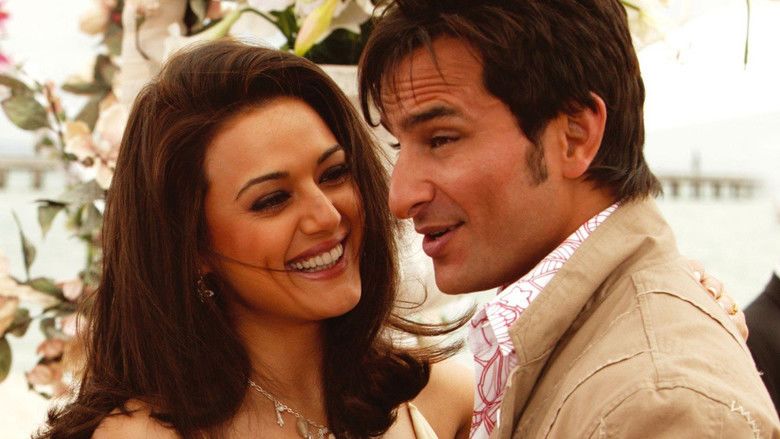 Saif Ali Khan as Nikhil "Nick" Arora
Preity Zinta as Ambar "Amby" Malhotra Arora / Hambar
Arshad Warsi as Ranjan "Ron" Mathur
Tania Zaetta as Cathy Mathur
Jugal Hansraj as Jignesh
Kunal Vijaykar as Deepan Nair / Debonair (Owner of Salaam Namaste radio station)
Ravi Khote as Aslam Dheka (Nick of time Restaurant owner)
Jaaved Jaffrey as Jaggu Yadav aka Crocodile Dundee
Abhishek Bachchan as Narrator / Dr. Vijay Kumar MDGGO (Cameo)
Siddharth Anand as the Taxi Driver (Special Appearance)
Maria Goretti as Lady at the bookstore (Special Appearance)
Ness Wadia as the man reading the newspaper on the bus (Special Appearance)
Jessica Craike as the lady giving birth (Pregnant Lady One)
Lucas Campbell as the guy talking to "Nick" in Bar
Andrew Willox as the Professor of Medicine
Bonnie Hill as Stella
Production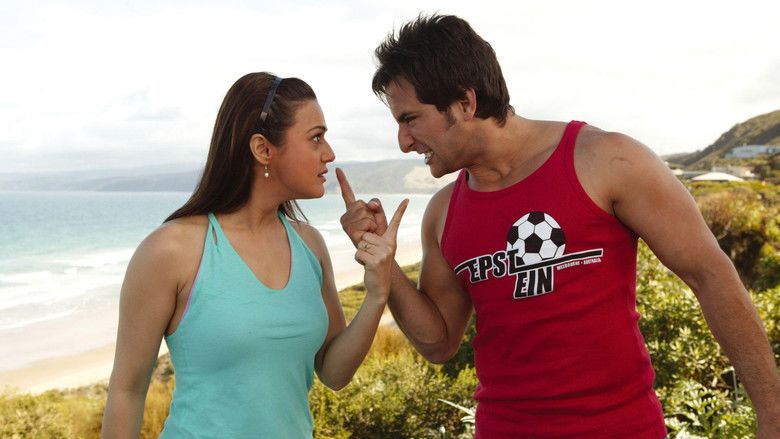 Several people have made cameos in the film. Abhishek Bachchan is the narrator and makes a special appearance as a doctor towards the end of the film. Director Siddharth Anand makes an appearance as the taxi driver towards the end of the movie. The mother and son in the bookshop Saif Ali Khan's character visits, are actor Arshad Warsi's wife and son, Maria Goretti and Zeke. Preity Zinta's then-boyfriend, Ness Wadia, makes an appearance as the man reading the newspaper beside whom Preity sits on the bus.
Soundtrack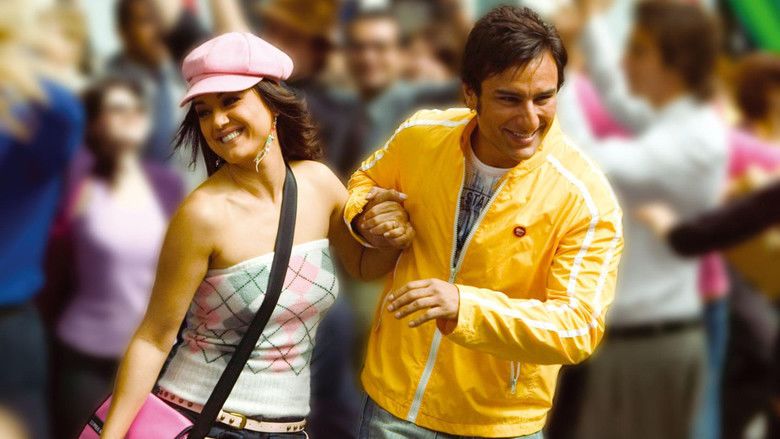 The film has seven songs composed by the duo Vishal-Shekhar. The music of the film released on 10 August 2005. The music includes four songs and two remixes. Lyrics are penned by Jaideep Sahni. According to the Indian trade website Box Office India, with around 14,00,000 units sold, this film's soundtrack album was the year's thirteenth highest-selling.
Review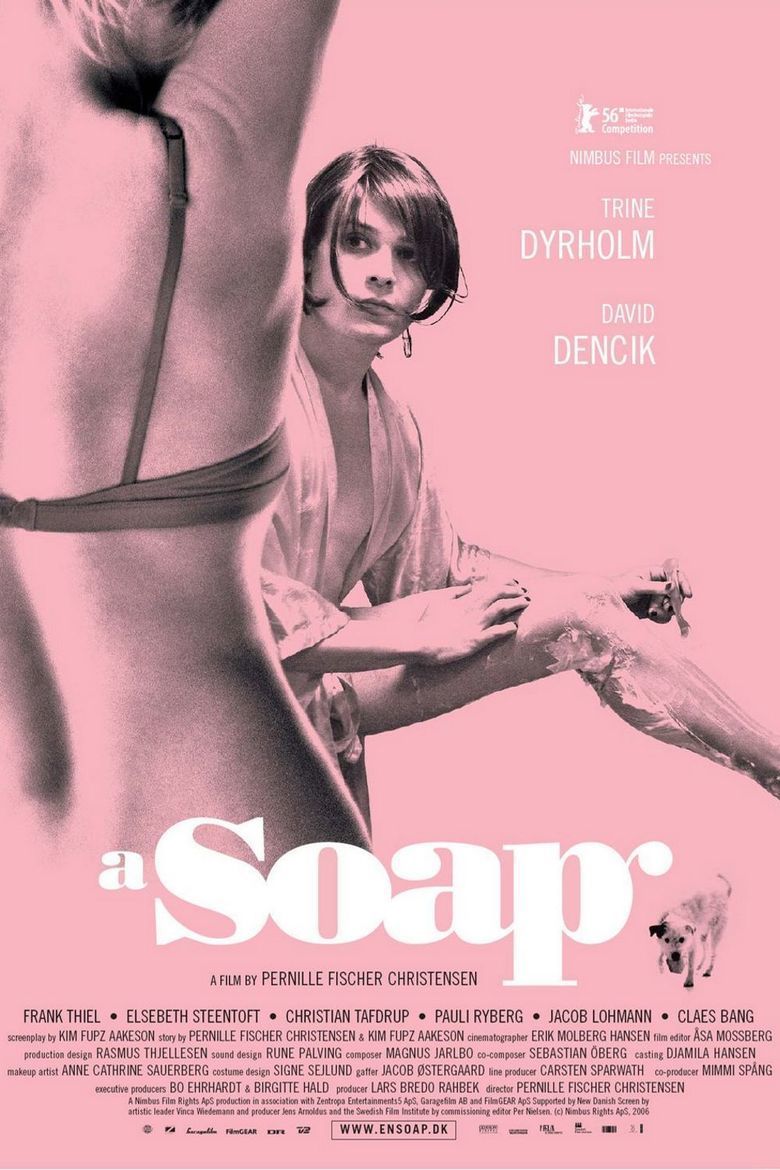 Popular Bollywood website Bollywood Hungama rated Salaam Namaste 3 out of 5 stars. Salaam Namaste received mostly positive reviews.
Salaam namaste full title song saif ali khan preity zinta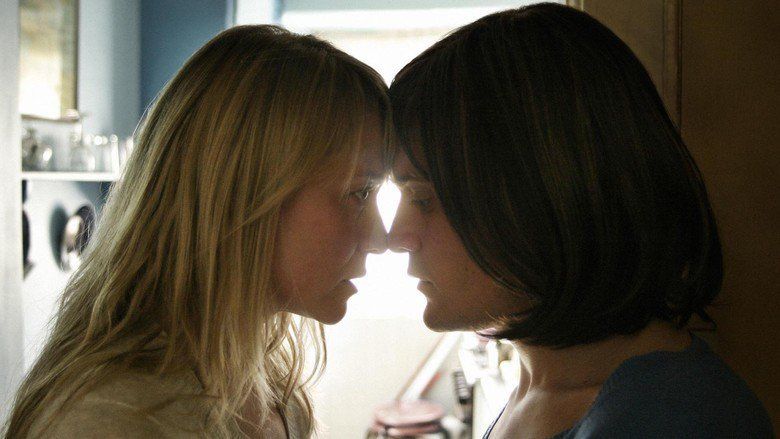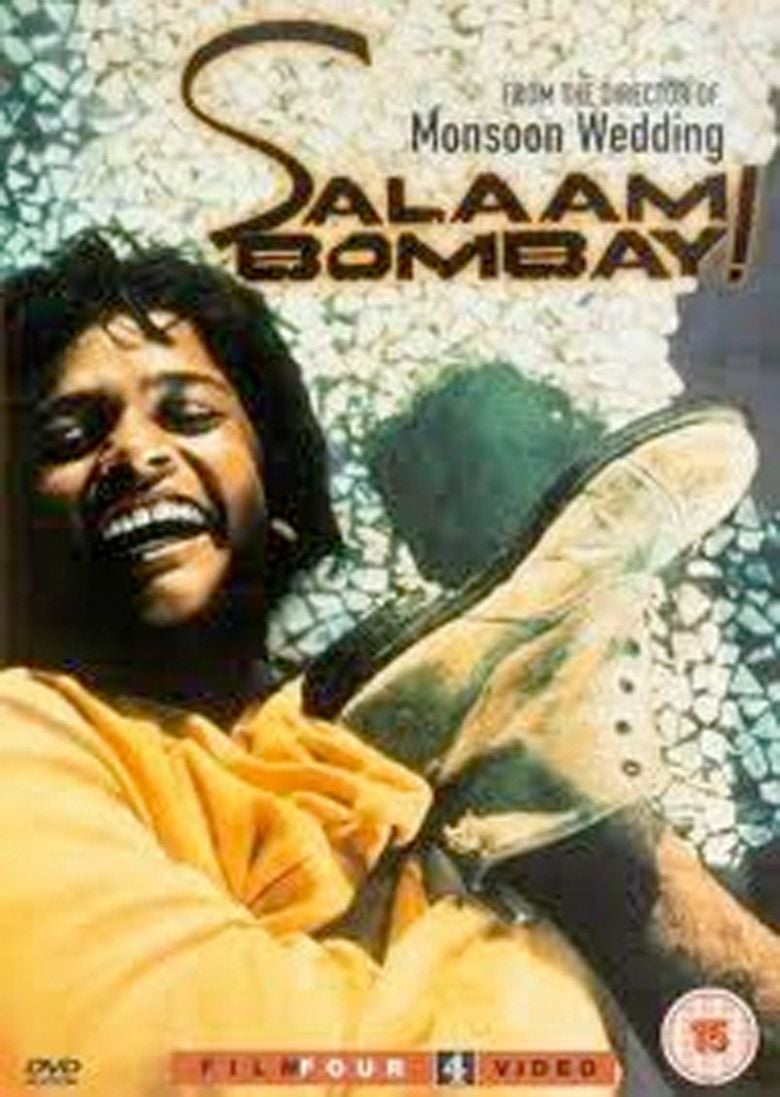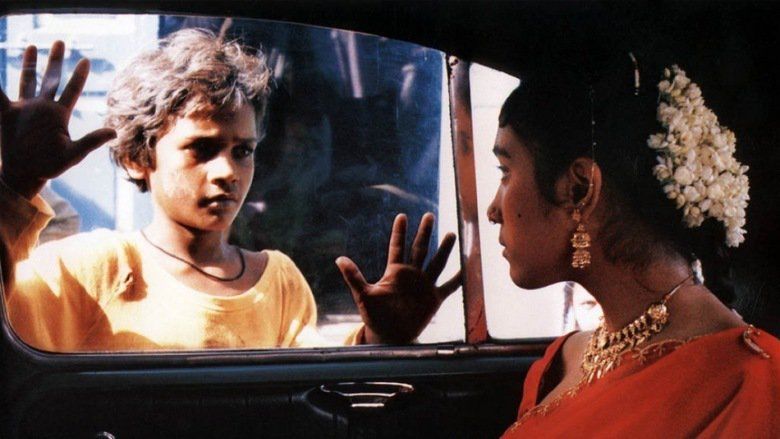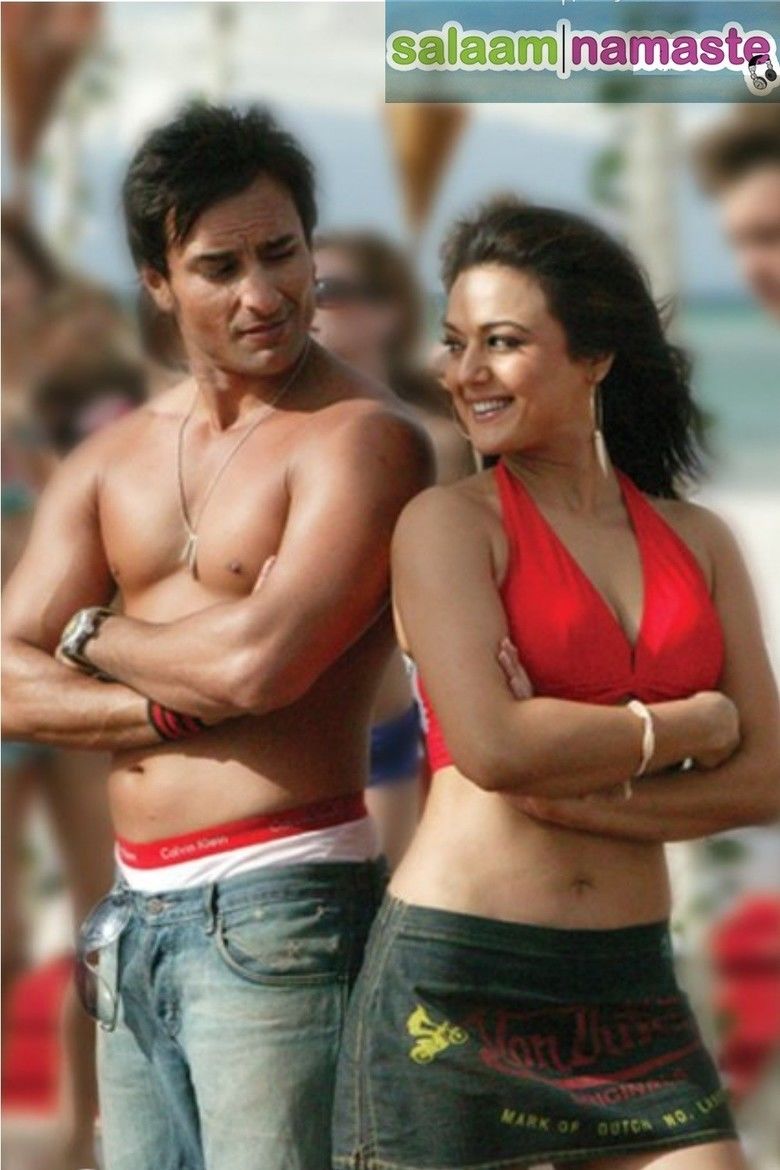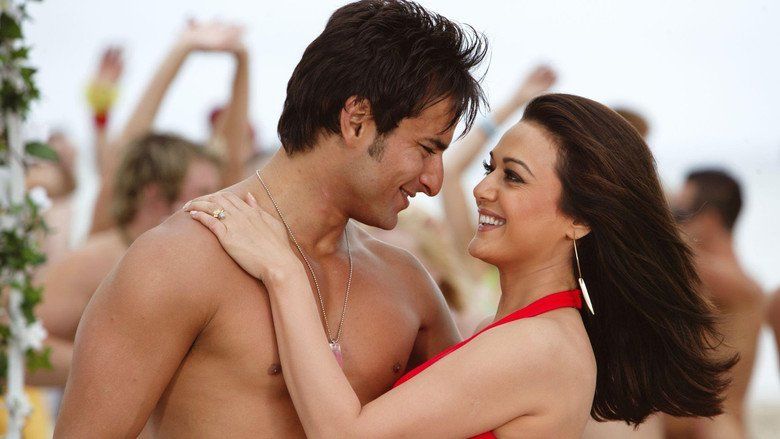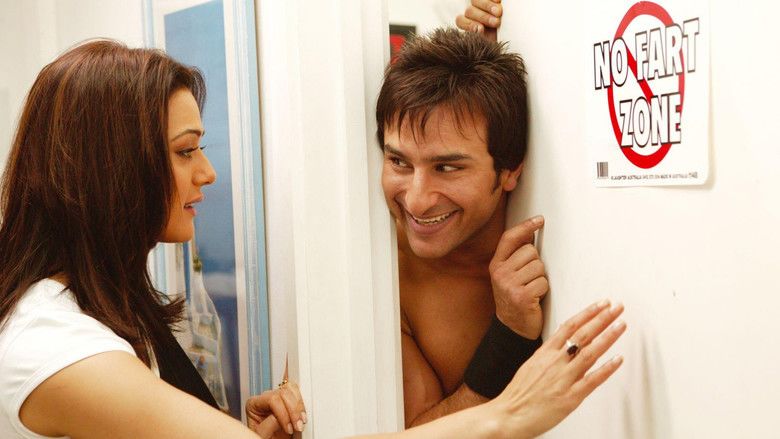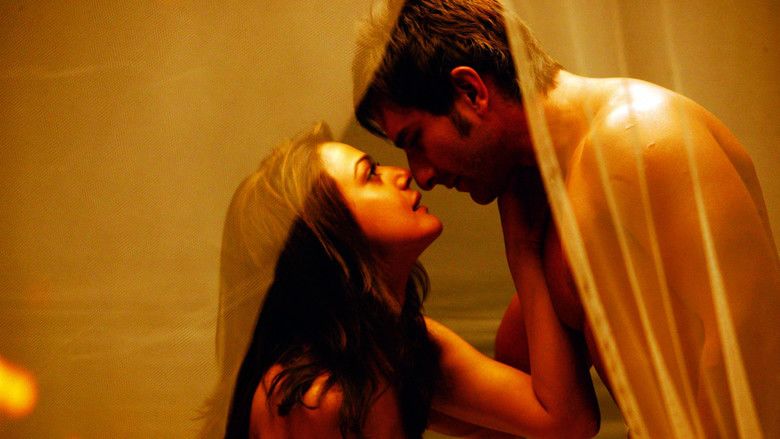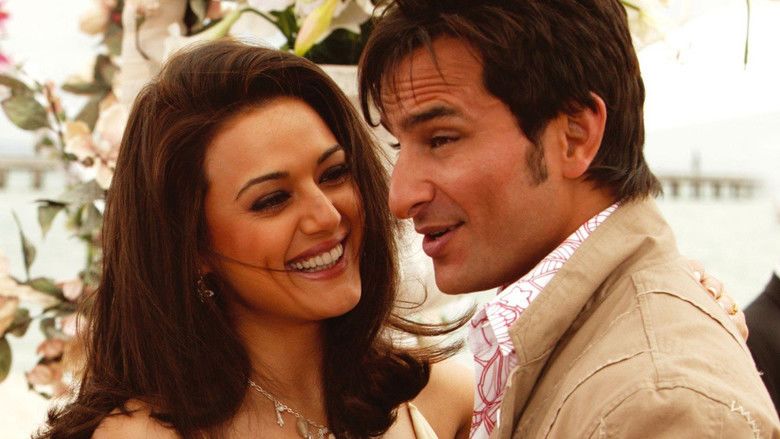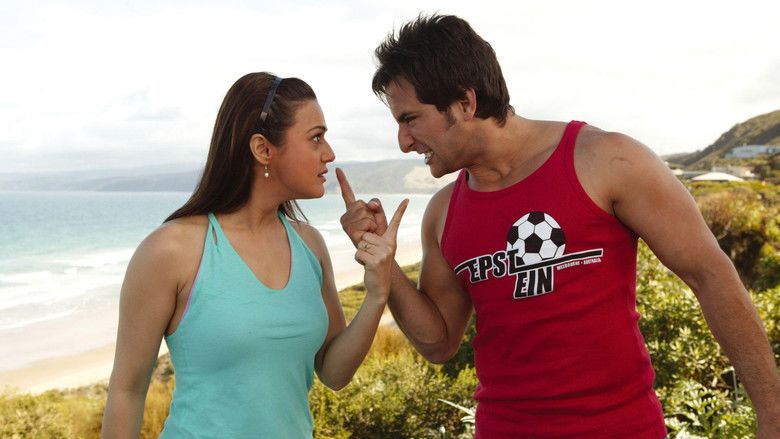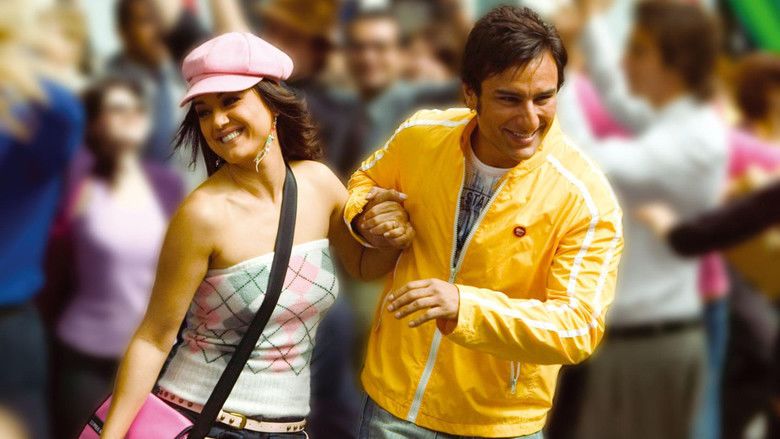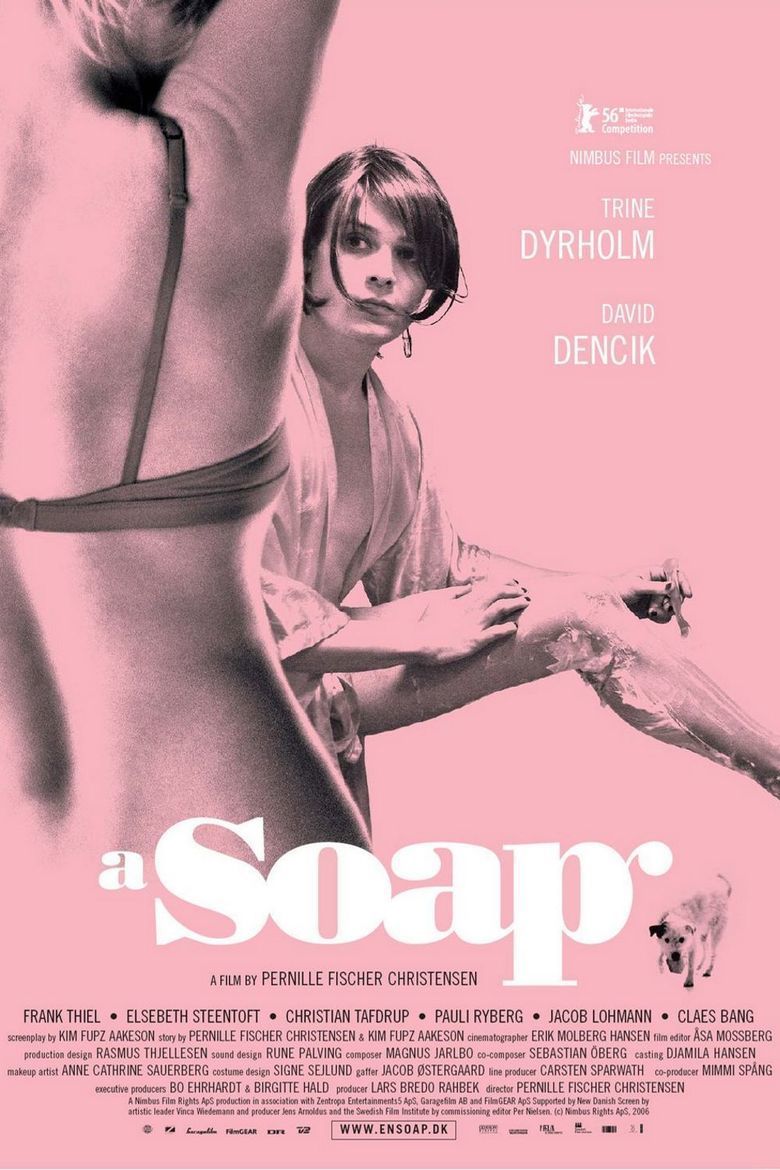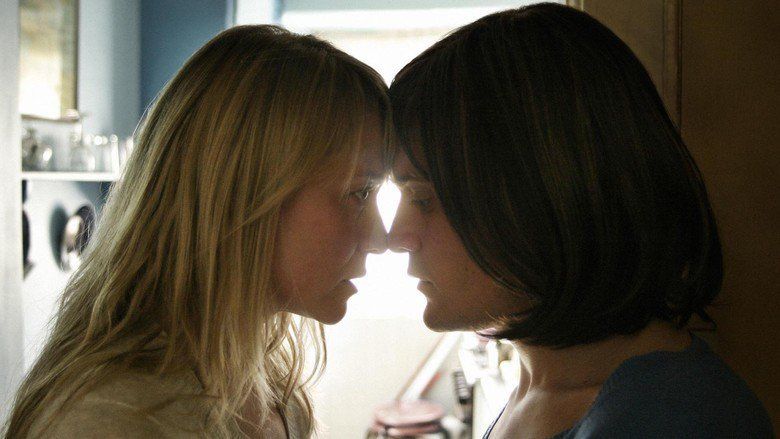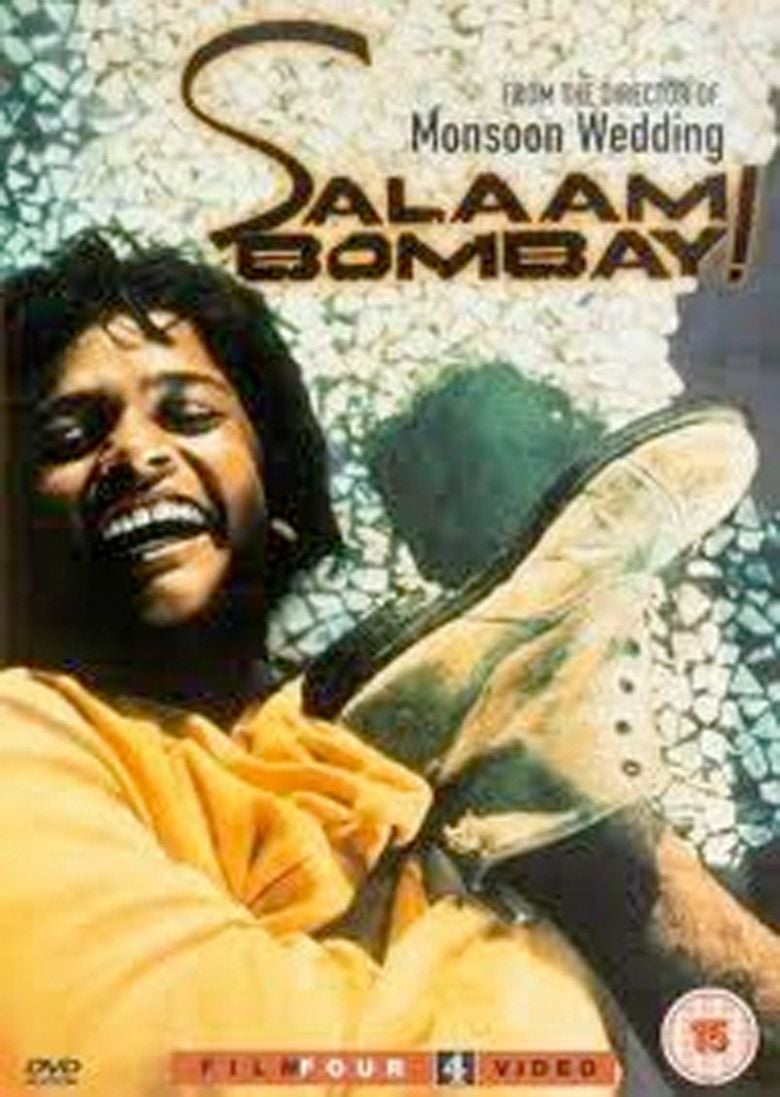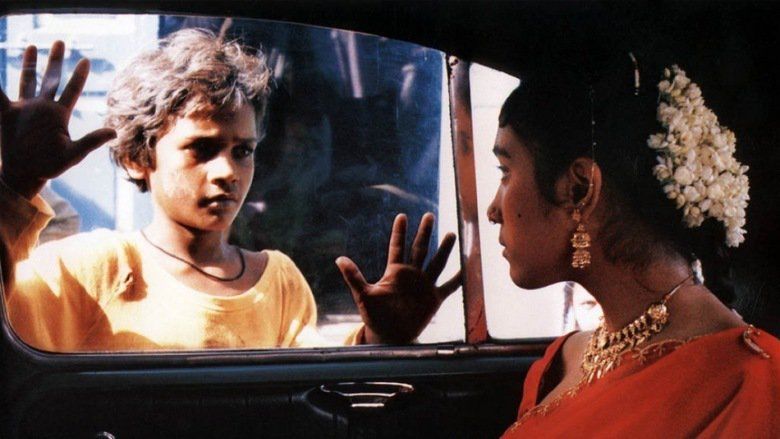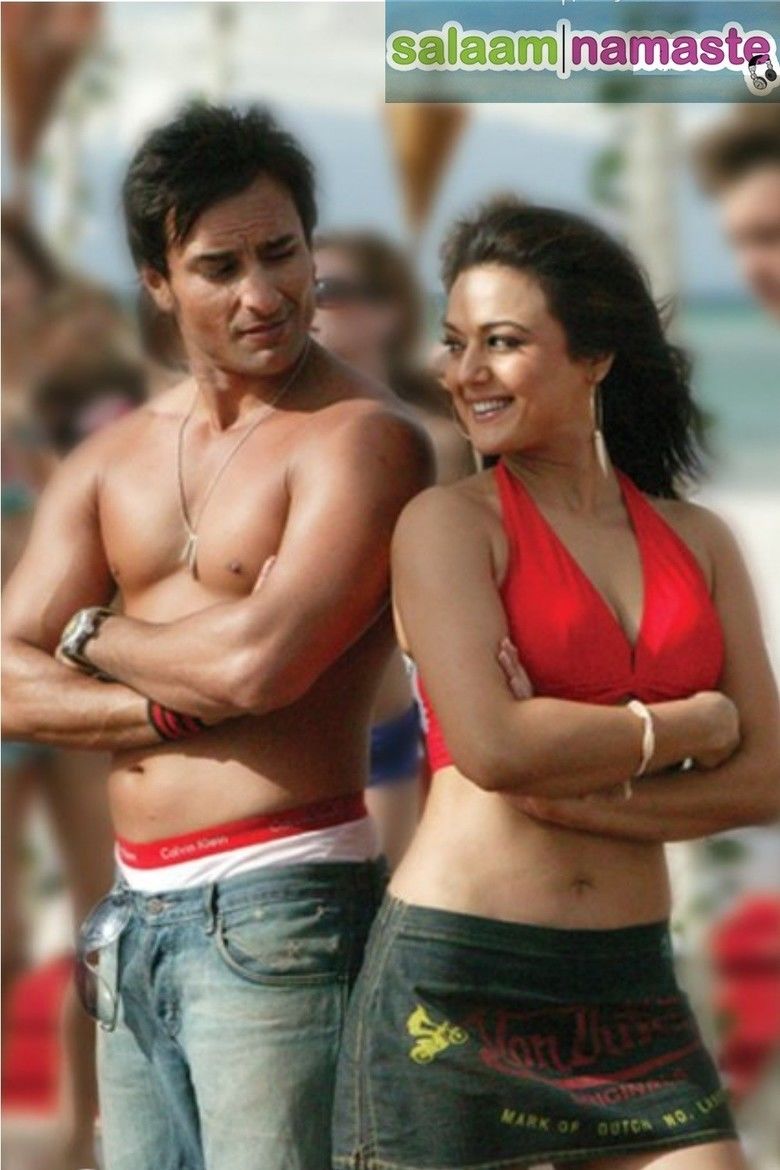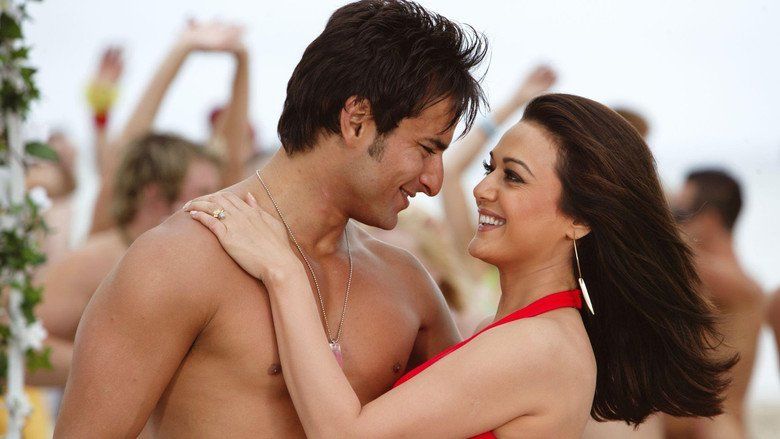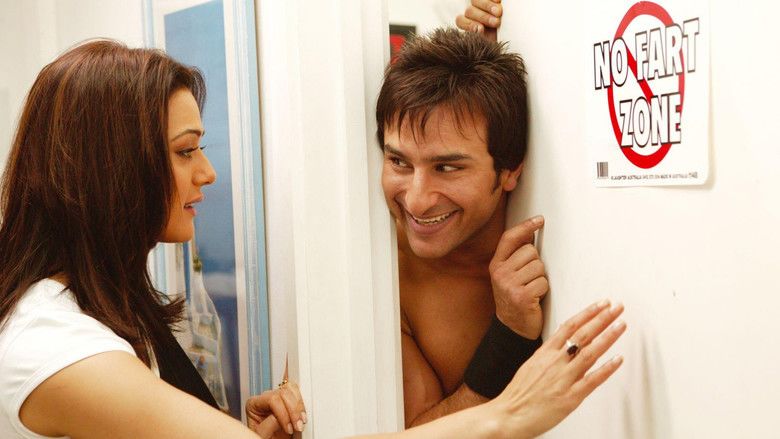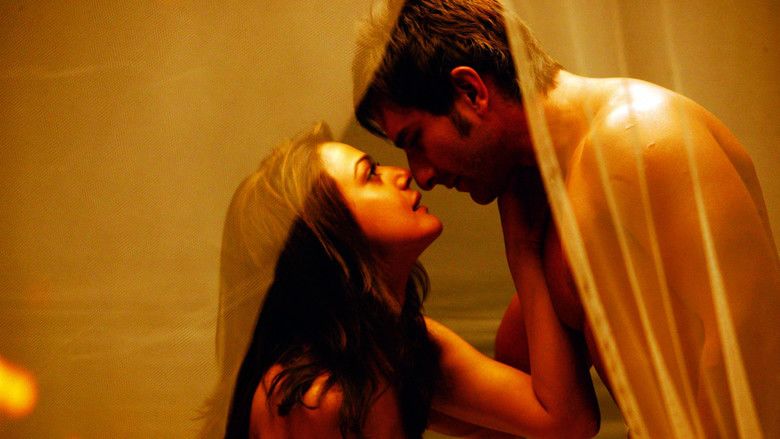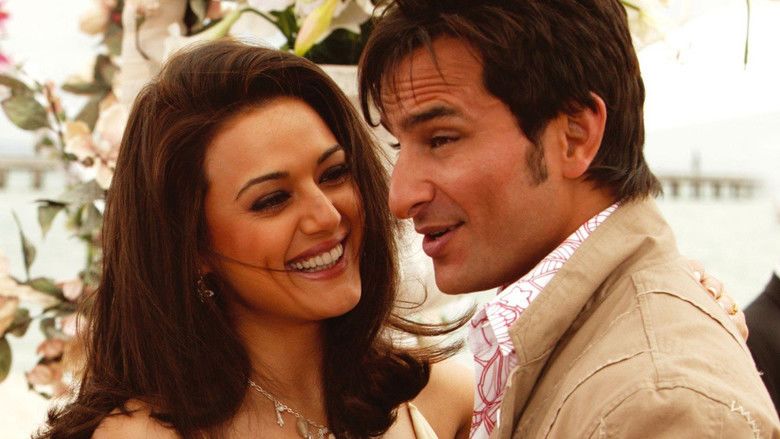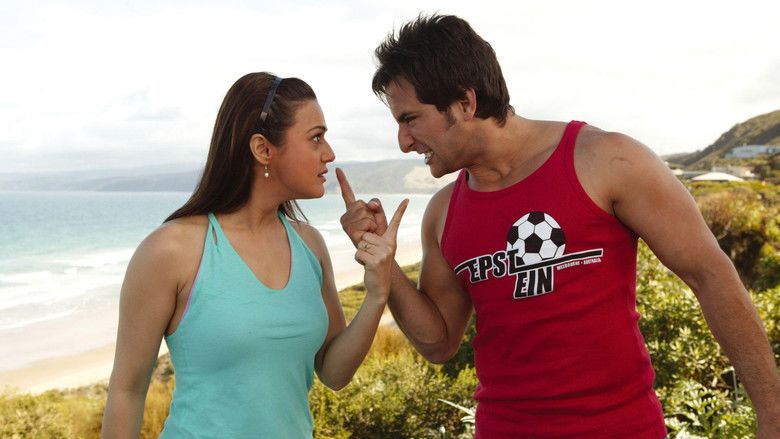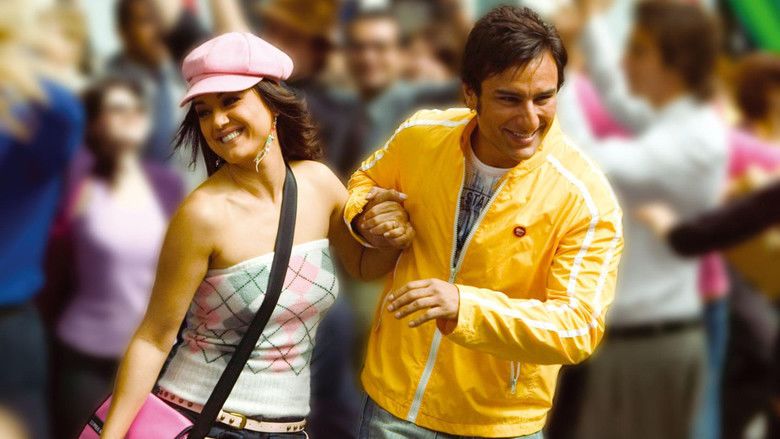 References
Salaam Namaste Wikipedia
(Text) CC BY-SA
Saippuaprinssi IMDb
Saippuaprinssi Rotten Tomatoes
Saippuaprinssi Metacritic
Saippuaprinssi themoviedb.org
Salaam Bombay! IMDb
Salaam Bombay! Roger Ebert
Salaam Bombay! Rotten Tomatoes
Salaam Bombay! Amazon.com
Salaam Bombay! themoviedb.org
Salaam Namaste IMDb
Salaam Namaste Rotten Tomatoes
Salaam Namaste themoviedb.org