Years active

2008–present

Parents

Sameer Gor, Chetna Gor






Full Name

Avika Sameer Gor

Born

30 June 1997 (age 18) (

1997-06-30

)

Awards

ITA Award for Best Child Artiste

Nominations

Indian Telly Award for Best Actress in a Lead Role, BIG Star Most Entertaining Television Actor - Female

Movies and TV shows




Similar People

Manish Raisinghan, Deepika Samson, Pratyusha Banerjee, Rao Ramesh, Toral Rasputra




Profiles



SIIMA 2014 - Best Debutant Actress Telugu | Avika Gor | Uyyala Jampala
Avika Sameer Gor (born 30 June 1997) is an Indian film and television actress. Her big break was in the show Balika Vadhu as the young Anandi. She was working in Sasural Simar Ka. Gor made her movie debut in Tollywood with Uyyala Jampala. and her Kannada cinema debut in actor-director Kishan Shrikanth's Care of Footpath 2. Gor has modeled for the kids fashion brand Gini & Jony. Her mother tongue is Gujarati.
Contents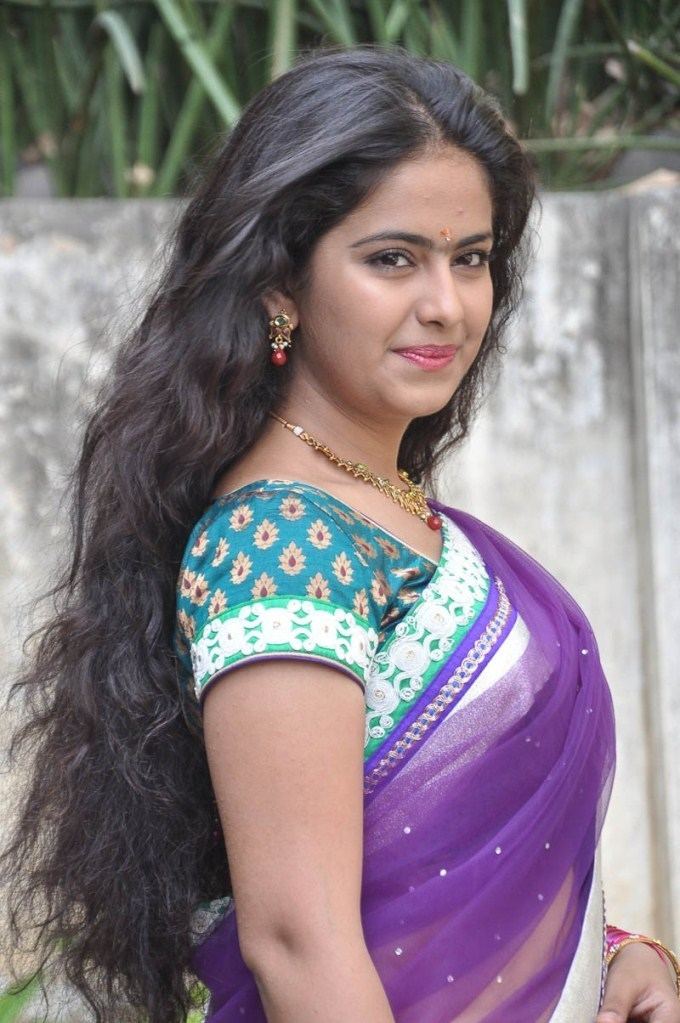 Siima 2014 best debutant actress telugu avika gor uyyala jampala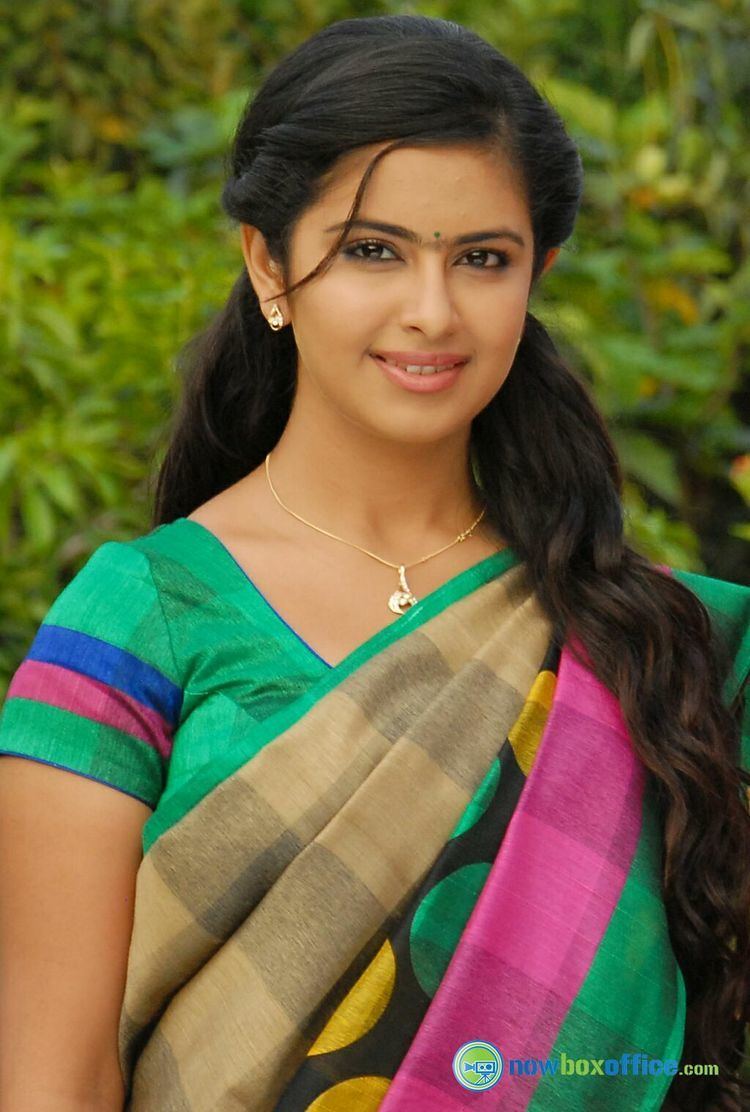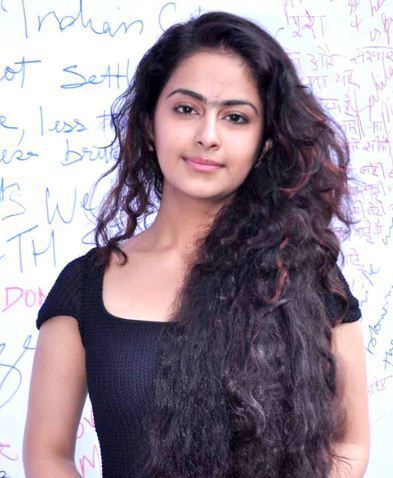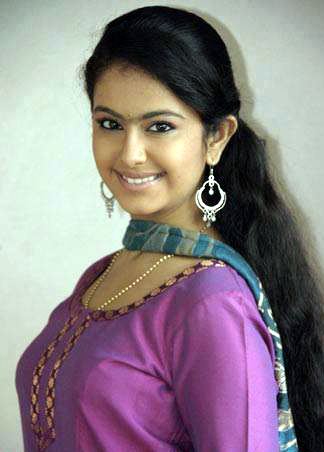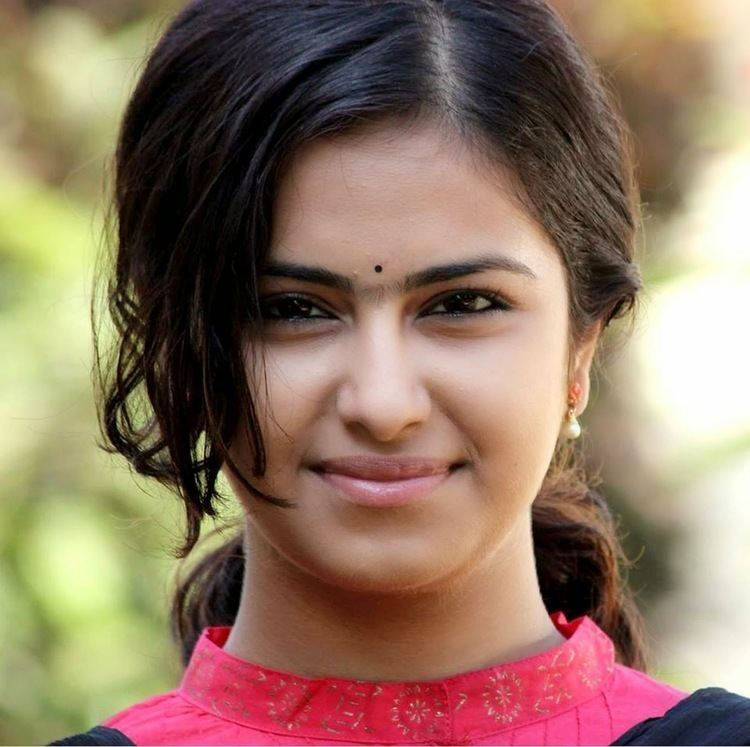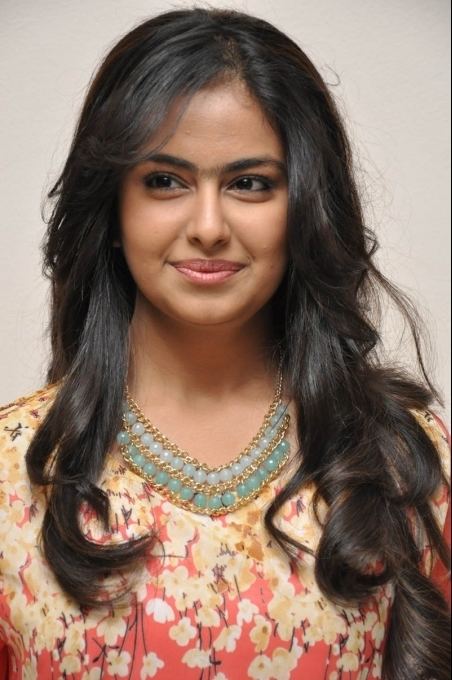 Filmography
Actress
-
Untitled Avika Gor/Hotstar/SVF Project (TV Series) (pre-production)
-
Amaran in the City: Chapter 1 (filming)
-
Untitled Ravi Prakash Bodapati/Gen'nexT Movies Project (post-production)
2023
1920: Horrors of the Heart
as
Meghana
2022
Kahani Rubberband Ki
as
Kavya
2019
Raju Gari Gadhi 3
as
Maya
2019
Ishaan Khan: Doggy (Music Video)
as
Avika Gor
2017
Laado 2: Veerpur Ki Mardani (TV Series)
as
Anushka (2017-)
- Janvi Convinces Ammaji (2017) - Anushka (2017-)
2011
Sasural Simar Ka (TV Series)
as
Roli / N / A / ...
- Jamnalal's Restrictions (2011) - Roli
- Mataji stops Simar - Roli
- Prem Saves His Wife's Life - Roli
- Prem's Act of Courage - Roli
- Siddhant vents out - Roli
- Prem Decides to Confess the Truth - Roli
- Siddhanth's Behavior Shocks Everyone - Roli
- Simar Confesses to Mataji - Roli
- Prem Learns About Simar's Truth - Roli
- Mataji's Request - Roli
- The Arrival of Siddhanth. - Roli
- Siddhant Insults Prem and Bharadwaj Family. - Roli
- Simar Is Sad About Her Father's Denial. - Roli
- Simar has a conflict with her In-laws - Roli
- Prem's Lack of Trust - Roli
- Roli fails to prove herself - Roli
- Simar Enters her in law's House - Roli
- Simar feels guilty - Roli
- Janmalal Gets Shocked to See the Fake Bills - Roli
- The Mehendi Ceremony - Roli
- Rajjo and Roli successfully confiscate the CDs. - Roli
- A Beautiful Moment Between Prem and Simar - Roli
- Jamnalal Is Delighted - Roli
- The Wedding Preparations - Roli
- Simar Is In The News - Roli
- Conflict between Simar and Prem - Roli
- Dance Teacher Toffee - Roli
- Prem Returns Home - Roli
- Simar is on her way to live her dreams - Roli
- Rajjo And Roli Successfully Hide The Truth From Jamnalal - Roli
- Simar Is Confused About Her Marriage - Roli
- Bharadwaj Family Is Tricked By Roli - Roli
- Bharadwaj Family Reaches Dwivedi House - Roli
- Simar Is The First Choice - Roli
- Simar's Desire To Dance - Roli
- Simar Opts To Take Part In A Dance Competition - Roli Dwivedi
- Jamnalal Is Angry - Roli Dwivedi
2016
Ekkadiki Pothavu Chinnavada
as
Ayesha
2015
Care of Footpath 2
as
Geeta
2015
Cinema Chupista Maava
2014
Lakshmi Raave Maa Intiki
as
Lakshmi
2013
Uyyala Jampala
as
Uma Devi
2008
Child Bride (TV Series)
as
Young Anandi Jagdish Singh / Young Anandi Khajaan Singh
- Jagdish visits Anandi (2010) - Young Anandi Jagdish Singh
- Gudiya is abandoned (2010) - Young Anandi Jagdish Singh
- Shyam Blames Sugna (2010) - Young Anandi Jagdish Singh
- Sugna Is Ousted From Shyam's Family (2010) - Young Anandi Jagdish Singh
- Bhairon and Basant team up (2010) - Young Anandi Jagdish Singh
- Anandi refuses to attend school (2010) - Young Anandi Jagdish Singh
- Bhairon is worried about Anandi (2010) - Young Anandi Jagdish Singh
- Bhairon leaves Jaitsar haveli (2010) - Young Anandi Jagdish Singh
- Jagdish is kidnapped (2010) - Young Anandi Jagdish Singh
- Jagdish elopes from the house (2010) - Young Anandi Jagdish Singh
- Anandi gets yelled at by her father (2010) - Young Anandi Jagdish Singh
- Anandi and Jagdish attend their exams (2010) - Young Anandi Jagdish Singh
- Shyam Gets Hurt (2010) - Young Anandi Jagdish Singh
- Daadisa humiliates Jagiya in front of the family (2010) - Young Anandi Jagdish Singh
- Dadisa Humiliates Anandi's Parents (2010) - Young Anandi Jagdish Singh
- Mahavir reunites with Basant and goes to jail (2010) - Young Anandi Jagdish Singh
- Mahavir Singh regrets hurting Basant and Dadisa (2010) - Young Anandi Jagdish Singh
- Teepri expresses her need to be with Bhairon (2010) - Young Anandi Jagdish Singh
- Ramcharan and Mahavir's Conspiracy (2010) - Young Anandi Jagdish Singh
- Sugna Forgives Ramcharan Singh (2009) - Young Anandi Jagdish Singh
- Niranjan Reveals His Marriage Plans For Gehna (2009) - Young Anandi Jagdish Singh
- Vasant Choose Gehna Over The Child (2009) - Young Anandi Jagdish Singh
- Gehna's sister's child marriage (2009) - Young Anandi Jagdish Singh
- Dadisa Reminds Gehna About Her Promise (2009) - Young Anandi Jagdish Singh
- Sandhya Reveals The Truth (2009) - Young Anandi Jagdish Singh
- Gehna is upset with anandi (2009) - Young Anandi Jagdish Singh
- Jagdish and sugna celebrate bhaidooj (2009) - Young Anandi Jagdish Singh
- Jagdish Being Sent To Boarding (2009) - Young Anandi Jagdish Singh
- Jagdish promisi anandi to not gamble again (2009) - Young Anandi Jagdish Singh
- Kalyani Refuses To Accept Khajan's Gift (2009) - Young Anandi Jagdish Singh
- Jagdish To Be Sent To A Boarding School? (2009) - Young Anandi Jagdish Singh
- Madan singh mansion welcomes sugna (2009) - Young Anandi Jagdish Singh
- Mahavir singh seek's revenge (2009) - Young Anandi Jagdish Singh
- Harilal attack's khajan singh (2009) - Young Anandi Jagdish Singh
- Kalyani Is Stuck In A Controversy (2009) - Young Anandi Jagdish Singh
- Madan upset about shyam getting beaten up (2009) - Young Anandi Jagdish Singh
- Shyam And Sugna Pray For The Family (2009) - Young Anandi Jagdish Singh
- Kalyani devi's nostalgic moments (2009) - Young Anandi Jagdish Singh
- Mahavir singh agrees to release khajan singh's land (2009) - Young Anandi Jagdish Singh
- Shyam is humiliated by villagers (2009) - Young Anandi Jagdish Singh
- Jagdish gambles again! (2009) - Young Anandi Jagdish Singh
- Madan singh taunts shyam (2009) - Young Anandi Jagdish Singh
- Shyam And Sugna Are Coming Close To Each Other (2009) - Young Anandi Jagdish Singh
- Madan singh gets furious (2009) - Young Anandi Jagdish Singh
- Anandi Is Excited To Meet Her Parents (2009) - Young Anandi Jagdish Singh
- Sugna can't sit for the ritual as she is pregnant (2009) - Young Anandi Jagdish Singh
- Sugna Agrees To Marry Shyam (2009) - Young Anandi Jagdish Singh
- Bhairon refuses to abort sugna's child (2009) - Young Anandi Jagdish Singh
- Kalyani devi asks badi jiji to leave the house (2009) - Young Anandi Jagdish Singh
- Who Is The Father Of Sugna's Unborn Child? (2009) - Young Anandi Jagdish Singh
- Sugna Is Pregnant! (2009) - Young Anandi Jagdish Singh
- Anandi And Sugna Go For A School Picnic (2009) - Young Anandi Jagdish Singh
- Jiji Asks Kalyani To Be Nice Towards The Family (2009) - Young Anandi Jagdish Singh
- Sugna Gets Emotional (2009) - Young Anandi Jagdish Singh
- Jagdish And Anandi Decide Not To Play Holi (2009) - Young Anandi Jagdish Singh
- Sugna To Lead A Widow's Life (2009) - Young Anandi Jagdish Singh
- Sugna Is Devastated By Pratap's Death (2009) - Young Anandi Jagdish Singh
- Anandi And Jagdish Miss Sugna (2009) - Young Anandi Jagdish Singh
- Bhairon And Sugna Share An Emotional Moment (2009) - Young Anandi Jagdish Singh
- Kalyani Confronts Sumitra About Sugna's Gauna (2009) - Young Anandi Jagdish Singh
- Anandi's Mother's Health Deteriorates (2009) - Young Anandi Jagdish Singh
- Gehna Wants To Abort Her Child (2009) - Young Anandi Jagdish Singh
- Bhairon, Gehna And Sumitra Come Back From The Hospital (2009) - Young Anandi Jagdish Singh
- It's Good News For Gehna (2009) - Young Anandi Jagdish Singh
- Jagdish is envy of anandi (2008) - Young Anandi Jagdish Singh
- Jagdish convices kalyani for anandi's studies (2008) - Young Anandi Jagdish Singh
- The Family Celebrates Anandi's Result (2008) - Young Anandi Jagdish Singh
- Bhairon Is Hurt With Kalyani's Words (2008) - Young Anandi Jagdish Singh
- Sugna Wants Her Gauna Ceremony To Happen (2008) - Young Anandi Jagdish Singh
- Bhairon Is Upset About Being Misunderstood (2008) - Young Anandi Jagdish Singh
- Anandi Plans To Meet Neha (2008) - Young Anandi Jagdish Singh
- Kalyani Is In Her Worst Mood (2008) - Young Anandi Jagdish Singh
- Gehna Questions Vasant On Marrying One So Young (2008) - Young Anandi Jagdish Singh
- Jamuna's Death Secret Is Revealed (2008) - Young Anandi Jagdish Singh
- Champa Is Pregnant (2008) - Young Anandi Jagdish Singh
- Jagdish Misses Anandi (2008) - Young Anandi Jagdish Singh
- Tension Mounts Between Gehna And Vasant (2008) - Young Anandi Jagdish Singh
- Vasant Forces Himself On Gehna (2008) - Young Anandi Jagdish Singh
- Gehna And Vasant's First Night (2008) - Young Anandi Jagdish Singh
- Disruption In Sugna's Wedding (2008) - Young Anandi Jagdish Singh
- Bhairon Disapproves Of Gehna And Vasant's Alliance (2008) - Young Anandi Jagdish Singh
- Is Anandi A Thief? (2008) - Young Anandi Jagdish Singh
- Khajan And Bhagwati Bid Anandi Farewell (2008) - Young Anandi Jagdish Singh
- Anandi Returns To Her Parent's House (2008) - Young Anandi Jagdish Singh
- Kalyani's Rage Against Her Family (2008) - Young Anandi Jagdish Singh
- Dadisa Warns Sumitra (2008) - Young Anandi Jagdish Singh
- Anandi Befriends A Widow (2008) - Young Anandi Jagdish Singh
- Dadisa Blames Bhairon (2008) - Young Anandi Jagdish Singh
- Anandi Refuses To Eat (2008) - Young Anandi Jagdish Singh
- Kalyani Taunts Anandi (2008) - Young Anandi Jagdish Singh
- Jagdish Troubles Anandi (2008) - Young Anandi Jagdish Singh
- Jagdish Is Jealous Of Anandi (2008) - Young Anandi Jagdish Singh
- Kalyani Scolds Sumitra (2008) - Young Anandi Jagdish Singh
- Anandi's Gauna Ceremony (2008) - Young Anandi Jagdish Singh
- Bhairon To Take Some Measures (2008) - Young Anandi Jagdish Singh
- Sugna Meets Her Fiance Secretly (2008) - Young Anandi Jagdish Singh
- Sandhya Is Blamed For Rani's Death (2008) - Young Anandi Jagdish Singh
- Anandi Is Taught To Lie About Her Marriage (2008) - Young Anandi Jagdish Singh
- Sandhya Gets Kidnapped (2008) - Young Anandi Khajaan Singh
- Sandhya Threatens To Expose Everyone (2008) - Young Anandi Khajaan Singh
- Will Sandhya Be Able To Stop Anandi's Wedding? (2008) - Young Anandi Khajaan Singh
- Anandi To Get Married (2008) - Young Anandi Khajaan Singh
- Anandi's Haldi Ceremony (2008) - Young Anandi Khajaan Singh
- Anandi Is Exicted On Hearing The News Of Her Alliance (2008) - Young Anandi Khajaan Singh
- Bhairon Is Impressed By Anandi (2008) - Young Anandi Khajaan Singh
- Anandi is called for testimony - Young Anandi Jagdish Singh
- Khajan Singh reveals Dadisa's plan to family - Young Anandi Jagdish Singh
- Maha Panchayat is called - Young Anandi Jagdish Singh
- Anandi gets stopped from buying bangles. - Young Anandi Jagdish Singh
- Jagdish's second wedding - Young Anandi Jagdish Singh
- Bhairon confronts Dadisa - Young Anandi Jagdish Singh
- Kalyani Devi Meets Teepri. - Young Anandi Jagdish Singh
- Gulli tries to stop a fight - Young Anandi Jagdish Singh
- Jagdish's second wedding - Young Anandi Jagdish Singh
- Bhagwati finds alcohol bottle. - Young Anandi Jagdish Singh
- Anandi loses her memory. - Young Anandi Jagdish Singh
- Basant shares his problems with Dadisa - Young Anandi Jagdish Singh
- Anandi fights for her life in the ICU - Young Anandi Jagdish Singh
- Jagdish has been kidnapped - Young Anandi Jagdish Singh
2009
Morning Walk
as
Gargi I. Sen
2008
Raajkumar Aaryyan (TV Series)
as
Young Rajkumari Bhairvi
- Episode #1.1 (2008) - Young Rajkumari Bhairvi
2006
Ssshhhh... Phir Koi Hai (TV Series)
as
Anonymous Girl
- Chakravyuh - Part 2 - Anonymous Girl
- Chakravyuh - Part 1 - Anonymous Girl
Producer
2023
Popcorn (co-producer)
Script Department
2016
Ankahee Baatein (Short) (script supervisor)
Thanks
2016
Ekkadiki Pothavu Chinnavada (very special thanks)
Self
2019
The Khatra Show (TV Series)
as
Self
- Punit-Avika are back with a bang! (2019) - Self
2019
Fear Factor: Khatron Ke Khiladi (TV Series)
as
Self - Contestant
- Episode #9.20 (2019) - Self - Contestant
- Episode #9.2 (2019) - Self - Contestant
- Creepy crawlers, Unlimited pranks (2019) - Self - Contestant
2018
Naagin (TV Series)
as
Self - Guest
- Episode #3.62 (2018) - Self - Guest
2017
The Pitch (TV Series documentary)
as
Self - Pitch Contestant
- Cannes Film Festival (2017) - Self - Pitch Contestant
2013
Comedy Nights with Kapil (TV Series)
as
Roli / Self
- Cast of Daily Soaps Aired on Colors (2015) - Roli
- Tina Dutta and Avika Gor (2013) - Self
2012
Golden Petal Awards (TV Series)
as
Self - Performer and Winner
- Golden Petal Awards 2012 (2012) - Self - Performer and Winner
2008
Indian Telly Awards (TV Series)
as
Self - Winner / Self - Nominee
- 10th Indian Telly Awards (2010) - Self - Winner
- 9th Indian Telly Awards (2009) - Self - Winner
- 8th Indian Telly Awards (2008) - Self - Nominee
2008
Indian Television Academy Awards (TV Series)
as
Self - Nominee
- 8th ITA Awards (2008) - Self - Nominee
Archive Footage
2012
Child Bride (TV Series)
as
Child Anandi Singh
- Anandi Gets An Award (2012) - Child Anandi Singh
References
Avika Gor Wikipedia
(Text) CC BY-SA