Covid-19
Singer-songwriter





Shigeaki Miyazaki





24 February 1958 (age 57) (

1958-02-24

)


Chage and Aska, USED TO BE A CHILD




Kaoru Miyazaki, Miyazaki Sou




kicks, SCENE, NOT AT ALL, 12, SCENE II
Aska, Ryo Aska or Ryō Asuka (飛鳥 涼, Asuka Ryō) (born Shigeaki Miyazaki (宮﨑 重明, Miyazaki Shigeaki) on February 24, 1958, Ono, now part of Onojō, Fukuoka) is a Japanese singer-songwriter.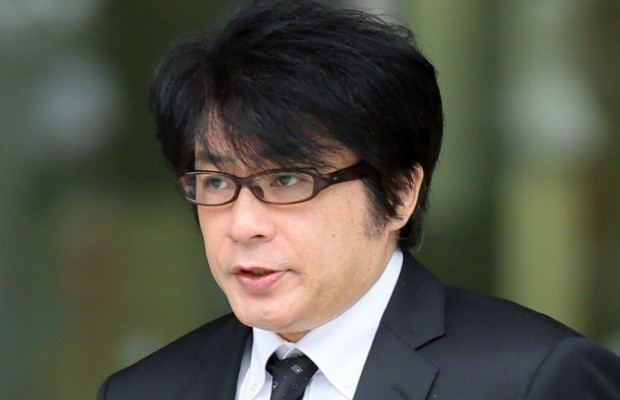 Aska is best known for work as part of the music duo Chage and Aska. As a composer, he wrote most of the principal hit songs for the duo, such as "Morning Moon", "Love Song", "Say Yes", and "Meguriai". Over half of their released singles were written by him. He has also written for many singers and groups in addition to Chage and Aska. In particular, his songwriting for Hikaru Genji in the late 1980s produced some of his most notable works. He began a solo career in 1987, and was highly successful in the first half of the 1990s. His most well-known song as a solo singer is "Hajimari wa Itsumo Ame" (The Start Is Always Rain), which was a single from his second solo album. The song reached #2 on oricon and sold over 1,160,000 copies. Success of this song lead him to widespread popularity across East Asia. He was arrested in May 2014 for possession of the illegal stimulant MDMA. On September 12, 2014, he was given a three-year jail sentence that was suspended for four years.[1] [2] Aska was arrested on November 28, 2016, for allegedly using illegal stimulants, which would violate the parole terms of his suspended 2014 prison sentence.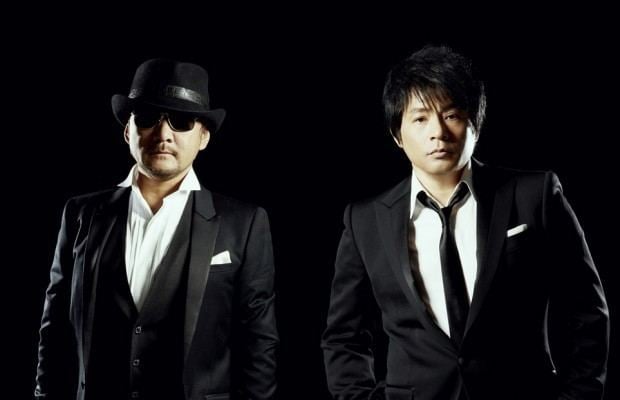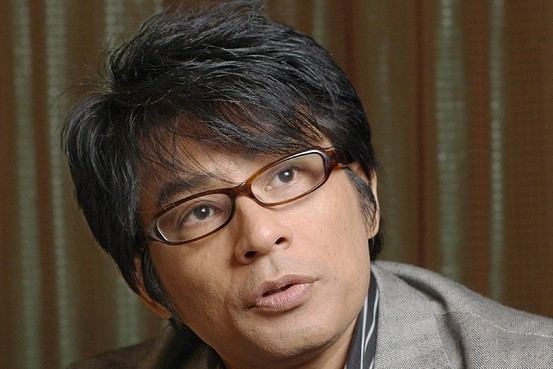 Initially, it was thought that his stage name was derived from the Ryo Asuka character of the Devilman manga series by Go Nagai. Aska later denied this, explaining that his name was derived from "Asuka," the name a female radio DJ in Fukuoka, who was the object of his unrequited love during college. When he thought about his stage name, he used Aska in order to get back at the DJ. At first, the English notation of his name was Ryo Asuka, but this was often mispronounced, so Asuka was changed to Aska. He later gained notoriety as part of the successful duo Chage and Aska.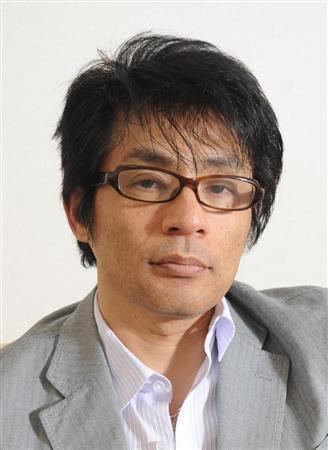 "My Mr. Lonely Heart" / "Otona ja Nakute ii" (1987, #16)
"Midnight 2 Call"/ "Yume Haruka" (1988, #22)
"Hajimari wa Itsumo Ame"/"Kimi ga Ai o Katare" (1991, #2)
"Seiten o Homerunara Yugure o Mate" / "Only Lonely" / "Seiten o Homerunara Yugure o Mate (Original Karaoke)" (1995, #1)
"Every Day of Your Life (Richard Marx and Aska)" / "Can't Help Falling in Love (Marx)" / "Take It to the Limit (Marx and Randy Meisner)" (1997)
"ID" / "Kaze no Inryoku" (1997, #4)
"One" / "Chakuchiten" / "Konnafuuni" (1997, #19)
"Girl" / "Hana wa Saitaka" (1998, #6)
"good time" / "judge by myself" (2000, #14)
"Kokoro ni Hana no Saku Hoe" (2003, #5)
"UNI-VERSE" / "Shougen Ni Sofa Wo Oite (Live Ver.)" / "Tsuki Ga Chikazukeba Sukoshi Ha Mashidaro (Live Ver.)" / "Please (Live Ver.)" (2008)
"Anataga Nakukotowanai" / "L&R" (2009)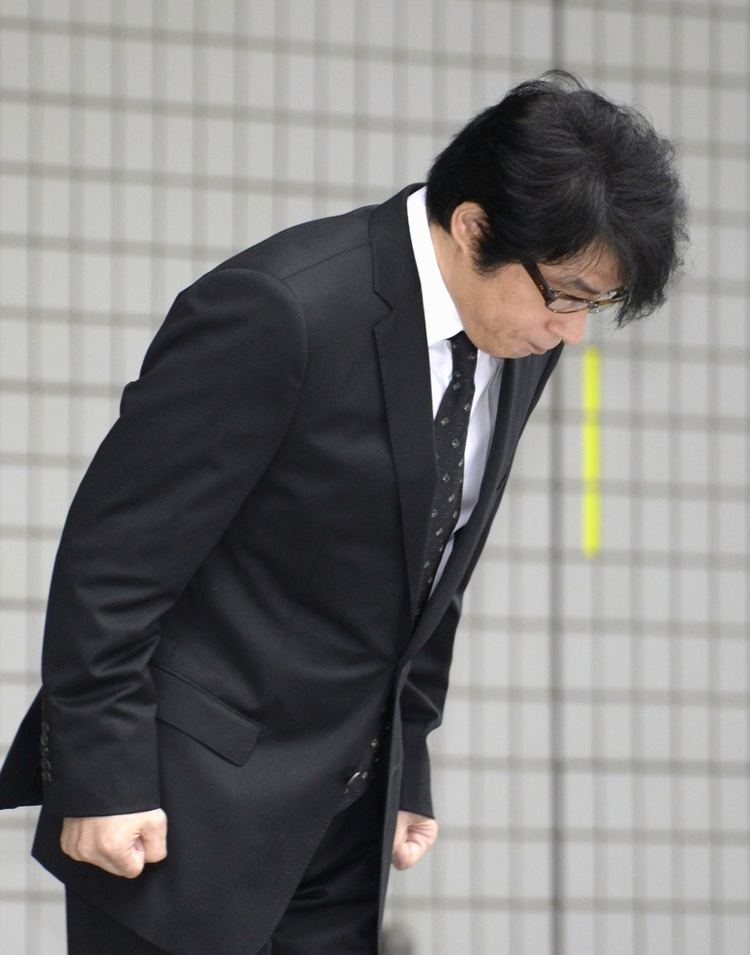 Scene (1988, #3)
Scene II (1991, #1)
Never End (1995, #1)
One (1997, #4)
Kicks (1998, #4)
Scene III (2005, #6)
Standard (2009)
12 (2010)
Kimi no Shiranai Kimi no Uta (2010)
Bookend (ja) (2011)
Aska the Best (1999, #8)
Scene I & II (2005, #32)
Scene of Scene: Selected 6 Songs from Scene I,II,III (2006, #23)
good time (2000)
My Game Is ASKA Concert tour 05>>06 (2006)
ASKA SYMPHONIC CONCERT TOUR 2008 "SCENE" (2009)
ASKA WALK Concert tour 2009 (2009)
The Melody You Heard That Night Shouwa Ga Miteita Christmas (2010)
Concert Tour 10>>11 Faces (2011)
Taro Gold - Hajimari wa Itsumo Ame (The Start Is Always Rain)
Sanma Akashiya - "Teku Teku"
Yoko Oginome - "Dear -Cobalt no Kanata e" (music only)
Yuji Oda - "Sonna Mon darou"
Yuki Katsuragi - "Bohemian" (lyrics only), "Midori no Bara" (lyrics only)
Shizuka Kudo - "Step" (music only)., "Yume" (music only)
Yuki Kuroda - "Kaze Fuiteru", "cry"
Noriko Sakai - "Ichioku no Smile -Please your smile-" (music only), "Fight!", "Madogiwa no Koihikou", "Listen to Me"
Kojiro Shimizu - "Crescent Mystery" (music only), "Love Affair"
Judy Ongg - "Tatta Hitotsu no Tonight" (music only)
Shonentai - "Futari", "My Girl"
Masayuki Suzuki - "No Credit"
S.E.N.S. - "Arukutabi ni Sukitoru Kaze" (music only) "Otonatachi no Niwa" (co-songwriting), "Asuka" (co-songwriting)
Mariko Takahashi - "Izayoi", "Tokai no Sora"
Naomi Chiaki - "Image", "Tsutawarimasuka"
Teresa Teng - "Imademo...", "Elegy"
Saburo Tokito - "Kimi ga Ai o Katare", "Shiroi Enogu to Orchestra"
Hideaki Tokunaga - "Kokoro no Ball"
Yuri Nakae - "Hana o Kudasai"
Masatoshi Nakamura - "Kaze no Sumu Machi"
Hiroko Yakushimaru - "Ame ni Sarawarete", "Tomatta Tokei"
Miho Nakayama - "Honkidemo...", "Midnight Taxi"
Hikaru Genji - "A Ki Su To Ze Ne Ko", "Itsuka Kitto...". "Glass no Judai", "Graduation" (lyrics only), "Long Run" (lyrics only), "Koya no Megalopolis", "The Windy", "Starlight", "Paradise Ginga", "Hurry Up", "Please", "Little Birthday", "Rainy Girl"
Multi Max - "I Miss You" (music only), "Leven It to the Future" (lyrics only)
Akina Nakamori - "Yokan", "Nocturne", "Yume no Fuchi" (lyrics only)
Yoko Minamino - "Film no Mukougawa", "Maria"
Miho Morikawa - "Onna ni Naare"
Marina Watanabe - "Hoshi ni Kizuite"
Na Ying - "哭過之後 Weep No More" (music only)
Emil Chau - "讓我歡喜讓我憂 You Make Me Happy And Sad" (music only)
Sally Yeh - "離開情人的日子 The Day Lovers Split" (music only)
Aska (singer) Wikipedia